Oh Africa, the most amazing continent to travel in my opinion!
Lands of epic wildlife, stunning coastline, insane historical sights and rich culture await you here.
From the souks of Morocco and the pyramids of Egypt, through to the rich rainforests of Uganda, the beautiful beaches of Mozambique and the wild deserts of Namibia, there's just so much diversity and splendour out there it's hard to believe.
And so, for me at least, it's hard to believe that more people don't travel in Africa, but that's the reality.
Many travellers feel anxious about hitting up this continent and I know many solo female travellers do too, so to help allay your fears and prepare you for your adventure, here's my ultimate female packing list for Africa.
Covering what you need for every destination I've visited in this continent, right from cosmopolitan Cape Town up to chaotic Cairo and every land in between, here's my full and complete guide to everything you need to take with you.
And if you want to take the list away with you, then sign up to download a copy at the bottom of this article
So here goes…
---
Related Posts
---
This page contains affiliate links meaning Big World Small Pockets may receive a small commission on any purchases at no extra cost to you.
---
Footwear
1x Pair Sandals
Sandals, like birkenstocksbirkenstocks, are great for travel in Africa as they can quickly be thrown on and off.
They provide excellent support for those uneven, dirt roads and won't break in a flash easily either.
I literally wouldn't dream of travelling anywhere without my pair now.
1x Pair Runners
Great for hiking or any other vaguely active adventures you may want to do, I love my New Balance runners, which have great grip and tread for all sorts of terrains.
From hiking in Malawi to strolling Cape Town's Seafront, I can't tell you how much I've used mine!
1x Waterproof Hiking Boots
Essential if you're going to be trekking to the gorillas or visiting anywhere at altitude, like South Africa's Drakensburg.
Not only will waterproof hiking boots help with the cold, but it really can rain just about any time of the year in certain parts of Africa and, as such places, quickly become muddy as hell!
Save your runners and your feet and sling on a pair of boots instead.
I took mine on a total whim the first I travelled overland in Africa, but ended up wearing them almost every day in the highlands of Rwanda, Uganda, Tanzania, Kenya and Ethiopia.
Clothes
1x Waterproof Jacket
It has never rained at all during my trips in Southern Africa, but sometimes, in East Africa, I've found it barely stopped!
As such, I am always beyond glad to have my thin, lightweight North Face Venture 2 waterproof coat with me because, honestly, you just don't know when that rains gonna come, and when it does… oh boy!
Not only for the rain, but in the highlands of East Africa and Ethiopia, as well as during those freezing early morning game drives in the Serengeti, the windproof qualities of this jacket really came into its own!
2x Thick Sweaters / Fleece
I splashed out before my first overland Africa trip and bought a merino fleece sweater, which ended up being so useful for those cold nights camping in altitude at Tanzania or during morning safari drives in Zimbabwe.
Again in East Africa, I was glad to have 2 sweaters due to the rain – ensuring at least one was always dry at any given time!
2x Thin Long Sleeved Tops
Perfect to go under your thermal fleece, thin long-sleeved tops are awesome for cold nights and windy early morning safaris.
In the evening, when it's stinking hot in places like Zanzibar, thin long-sleeved tops offer great mosquito protection too.
And in north African countries, such as Morocco or Sudan, thin long-sleeved tops are great to wear even during the day when, ladies, arms need to be covered.
Try to choose a natural fabric like cotton or merino if you can, as this will stop you sweating as much.
7x Singlets / T-Shirts
Singlets are good for hot days, T-shirts are good for when you need to protect your shoulders from the hot African sun or want to dress fairly moderately in countries such as Egypt or Ethiopia.
Bring a mix of both (perhaps making one or 2 of them quick-dri) and enough to last you a week without washing.
2/3x Pairs Long Thin Trousers
Having some long pants to protect you against evening mosquitos is essential for your time in sub-Saharan Africa, ladies.
Long trousers are also useful for places like Stone Town in Zanzibar and Ethiopia, where is it advised you dress conservatively.
In countries such as Sudan, they are required due to strict sharia law.
Again, I always bat for natural fabrics like linen or cotton first. These ones are ideal.
2x Pairs Leggings
As well as trousers, I'd also suggest putting a couple of pairs of leggings on your Africa packing list too.
Leggings are great to wear under trousers on cold game drives and to wear in bed on cold nights – saving you space on nightwear!
Personally I'm a massive fan of these natural bamboo fibre ones right now!
Leggings also double as great hiking / yoga / active wear if you want to do any fitness whilst you're on the road and can be paired under a shorter dress if you want something a bit different in evenings.
2/3x Pairs Shorts
No female Africa packing list would be complete without some shorts for all those beautiful sunny / beach days.
I normally take 2 pairs of denim shorts with me, as well as a pair of Nike Quick-Dri shorts to0, but you could get away with just 2 pairs if pushed.
1/2x Beach Dress / Jump Suits
Just what you'll want in places like Zanzibar, South Africa or the Kenyan coast!
1x Sports Bra
Required for those bouncing and rough safari / bus rides, trust me!
1x Set Nightwear
Optional if you're tight on space!
3x Pairs Socks
Taking a mix of thin, ankle socks and long, thick hiking socks like these would be my recommendation.
8x Pairs Underwear & 2x Bras
Enough so you don't have to do any washing for a week.
1x Bikini / Swimwear
I love my Ripcurl bikini sooo much!
1x Woolly Hat
A godsend when I was up at altitude in the Ngorongoro Crater and Iringa in Tanzania, Eldoret and Nairobi in Kenya and Addis Ababa in Ethiopia.
1x Sun Hat / Cap
Essential for safaris when they pop the roof and you're without shade for hours at a time.
Also great for beach days in East Africa, summer in Southern Africa and all that ruin spotting / temple trotting you'll do in North Africa.
I think this one from Hello Sunshine is super cute.
3x Sarongs / Scarves
Great for beach day blankets, face protection on dusty safari rides, shoulder-covering on scorching hot hikes, as a second towel, a sheet, a dress, a headscarf or a bus blanket, the uses for sarongs go on and on.
Check out my 20 reasons you should always travel with a sarong if you're looking for any more ideas about the ways this amazing travel item can be used!
I'd mix up a sarong or 2 with a regular scarf or 2, as these will come in super handy in more conservative countries (normally more north Africa), especially when you'll need to cover shoulders or even your head ladies.
Finally, why not also consider a travel scarf? These great packing items are ideal for travel days, hiking or on safari, when the hidden security pocket can be used to store your valuables close to your body.
1x Pair Sunglasses
Essential!
Get UV rated ones with anti-scratch and polarised lenses. Worth the investment!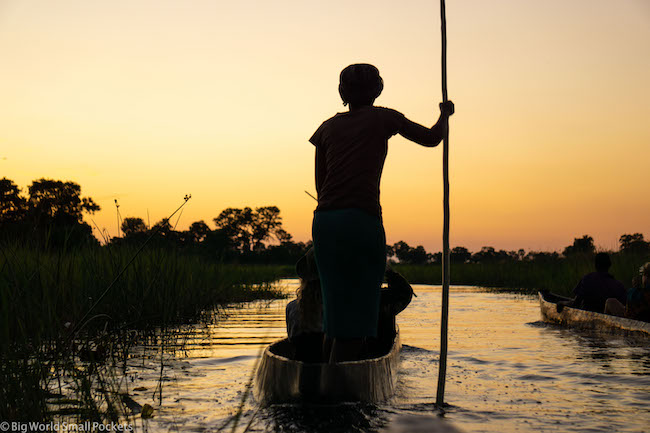 Electricals
1x Laptop / Tablet
Download Netflix stuff before you leave home and enjoy some relaxing watching during your African evenings.
Also laptops allow you to backup any photos onto an external hard drive.
1x Mirrorless Camera
I love my Sony A6000 mirrorless camera which is lightweight, compact and study – perfect for Africa travel.
I've used mine across the continent and wouldn't be without it!
2/3x Camera Lens
My Sony A6000 mirrorless camera came with a 16-50mm optical lens, but it's definitely worth putting a good zoom lens on your Africa packing list too, especially for any safaris.
My 65-210mm lens was perfect for this and not too expensive either!
2/3x 64GB Fast SD Memory Cards
Get large 64GB SD memory cards as you do not want to run out of photo space when in Africa and these sorts of things can be hard to come by over there!
I'd also recommend splashing out a bit and getting some fast processing memory cards – just what you need to snap that running cheetah!
Depending on how long your trip is, I'd take 2-3x SD memory cards.
1x Spare Camera Battery
You never want to run out of battery when there is a leopard in front of you… trust me!
Battery Charging Unit / Cables / Leads
Take spare micro USB leads as they always get lost / broken!
Adapter Plugs
I took a South African adapter (for South Africa, Namibia, Mozambique, Swaziland / eSwatini & Botswana) a British Adapter (for Zimbabwe, Zambia, Malawi, Tanzania, Uganda & Kenya) and a European adapter (for Ethiopia, Rwanda, Morocco, Sudan & Egypt).
They all add up but are definitely needed!
Alternatively, check out the Skross selection of world adapters to cover all bases.
Smartphone & Headphones
It's amazing but almost all the campsites / hostels I've stayed at in Africa have wifi, so taking your smartphone to stay in touch with those at home and to upload some pics to social media is a great idea.
Also good to know that in most Africa countries, SIM cards are cheap and easy to get hold of!
I'd highly recommend downloading some audiobooks and music onto your phone before you leave home too – a great idea for longer journey days.
Amazon Audible and Spotify Premium are my go-to services for these purposes.
Portable Power Pack
Portable power packs are great when travelling in countries without solidly reliable charging sources, like in most of Africa!
I recommend the Anker PowerCore which has 2 output sources, meaning I could charge my phone and my camera at the same time at lightning speed – BOOM!
Toiletries
1x Thin Toiletries Bag
To hook or not to hook, that is the question!
Either way, just make sure it is light and thin.
This one is a great, economical option
Shampoo and Conditioner Bars
Lush have the best supply and they last for ages!
Say goodbye to mid-travel spillages and bulky bottles people, this is the plastic-free future!
Anti-Bacterial Soap
Great for life in those sweaty, humid climates, trust me!
Deodorant
I love natural crystal deodorants – no nasty chemicals and they last FOR AGES!
Toothbrush, Toothpaste, Floss
Face & Body Moisturiser
Razor & Spare Blades
Tweezers
Cotton Buds & Balls
Nail Scissors, Nail File, Nail Varnish, Nail Varnish Remover
Hair Bands
Glasses / Contact Lenses if you wear them
30+ SPF Sunscreen
Again, great to try a chemical-free product like this one.
1x SPF Chapstick
Burts Bees are always my go to here.
Moon Cup
Ye yeah ladies, you know what I'm talking about!
If not, check one out here – the future for the environment and your body
Medical / First Aid Kit
Anti-Malaria Medication
Please consult a health professional on this one before you depart for Africa.
2x DEET Insect Repellent
I recommend 30% DEET, which is enough to deter those pesky nippers, but safe enough for children to use.
Rehydration Salts
Imodium
Painkillers / Anti-Inflammatories
Antihistamines
Band Aids & Bandages
Safety Pins
Anti-Septic Cream
Tiger Balm
Great for aching muscles and soothing insect bites, this is travel must for me.
1x Tea-Tree Essential Oil
A powerful antiseptic, anti-mould, anti-fungal treatment.
Also great to throw in a few drops with your washing and ideal for freshening up smelly bags / laundry etc.
Get an organic tea-tree oil if you can.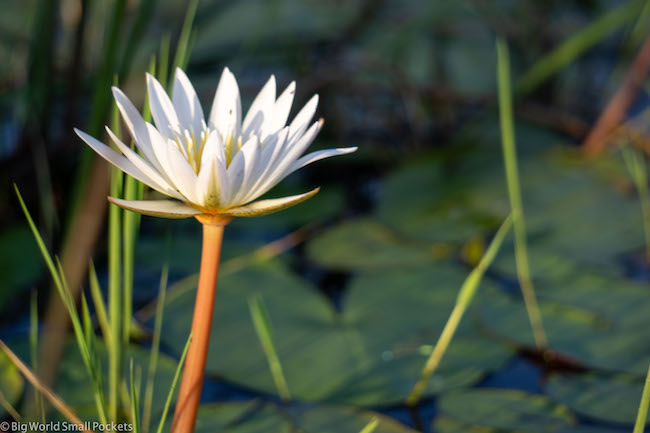 The Rest
1x Eye Mask & Earplugs
Key for sleeping on long bus journeys and in hostels.
This eye mask from Alaska Bear is super comfy.
1x Day Pack
Good for hiking and beach days, this one from Pacsafe is great
1x Notebook & Pen
1x Sleeping Bag and Silk Liner
I love my snugpak sleeping bag, which condenses down to nothing and my silk sleeping bag liner, which is perfect for keeping me cool and sweat-free at night when it's humid as.
1x Travel Towel
Compact, quick dry and all around brilliant!
I love my one from Latrek, which is super lightweight, thin, soft, quick drying and never smells!
1x Travel Cutlery Set & Multi-Tool
Lots of people say you don't need these, but I find a travel cutlery set very helpful – a must if you want to go to markets and prepare a picnic on the go.
Choose a light, inexpensive set and make sure the multi-tool has a bottle opener, corkscrew and knife – like this.
1x Metal Water Bottle
Help to reduce plastic consumption in the countries you visit by buying large 51 bottles of water and simply refilling your metal water bottle from these.
1x Metal Straw
Ditto the straw factor for fruit juices etc.
1-2x Combination Padlock
Ideal for locking up your bag during transit, stuff on an overland truck or keeping your valuables safe in lockers at backpackers.
1x Travel Sewing Kit
You just never know how handy this will be!
1x Travel Washing Line
Travel washing lines are the best and especially in Africa, where laundry facilities are thin on the ground, I wouldn't be without mine.
1x Mosquito Net
Great idea to pack a travel mosquito net for those times when the one provided is less than adequate!
Or when you want to sleep out under the stars but still not get bitten!
Toilet Paper
Take the cardboard centre and condense these bad boys!
Wet Wipes
Multiple packs… I've never used so many in my life as I have in Africa!
1x Headlamp & Spare Batteries
An absolute necessity on your Africa packing list in a continent where power supply can be patchy at best!
Make sure you take one with a red setting to deter those insects and bugs at night.
My Black Diamond Storm model never leaves my side!
1x Binoculars
You can easily get cheap pairs like these ones from Eurohike, which are ideal for safari on a budget.
I have this exact pair and they are both lightweight and durable.
1x Travel Guide eBook
I just love Lonely Planet's eBook range.
They take up no space, weigh nothing and are chock full of great info.
They do a complete Africa travel guide, a Southern Africa guide, an East Africa guide, as well as a whole range on individual countries.
Documents
Passport & Photocopies
Flight Tickets
Visa Documentation
Depending where you're from of course.
Immunisation Documentation
Always good to have with you, especially proof of your yellow fever certificate if it is required by your intended destination(s).
Travel Insurance
Can't go wrong with the excellent travel insurance from World Nomads in my opinion.
Credit Cards and Debit Cards
Bring backups and store separately in case of theft.
Cash in Small Thin Purse
PIN IT TO PINTEREST!
So there you have it ladies, my ultimate female packing list for Africa
Have you made it to this continent yet?
What was top of your packing list and what did you bring that you did not need?
Please join the conversation in the comments box below…