About
Hi there, my name's Steph and I'm a travel addict!
Never one for staying at home and working for too long, I've always had to make sure I can travel cheap to fund my nomadic lifestyle.
Big World Small Pockets was created to share with you the highs and lows of budget travel – the sort of real, wild, global adventuring that fires up minds and sets hearts racing.
I hope you enjoy it!
Originally from Jersey in the Channel Islands, I left at the tender age of 19 and set sail for a wild adventure in Southern Africa.
6 months later, having largely lived in a tent, become a veteran of African bus rides and an amateur sailor on a catamaran voyaging across the Mozambique Channel, I was hooked.
I returned to the UK and attempted to go about a "normal life", but my itchy feet just wouldn't stop scratching.
Periods of study were always punctuated by increasingly far-flung ventures and, as hard as I tried to convince myself I would one day get a "proper" job, after every few months of working and saving I'd be booking another ticket!
D-day came when I was living in London, a freshly completed masters degree on my CV and the perfect platform to launch my career.
Instead, I got a phone call from a friend saying he was going to Guatemala…. and…well ….how could I resist?!
That was back in 2010 and since then I haven't really looked back, at least not to a career in London anyway!
My time in Central America showed me how to live life on the road and gave me the courage to admit this was what I really wanted.
Being a committed traveller isn't always easy however, especially financially, but it is possible. You just have to get a bit smart and a bit creative.
Big World Small Pockets was set up to show others how they too can save for travel and how easy it is to travel cheaply; money doesn't always have to be an obstacle to living the life you love.
So from Guatemala, I ended up living and traveling through Latin America for 2 years.
After a short trip home to the UK, I then found myself in Australia roaming across this enormous island, largely in a battered old Landrover Defender!
From the Land Down Under, I then returned to Africa where my budget travel life begun… and now I'm hooked again on backpacking this amazing continent and beyond, collecting tips, advice and stories to share with a smile.
Join me on Facebook, Twitter, Instagram and Pinterest to keep updated with all the adventure ….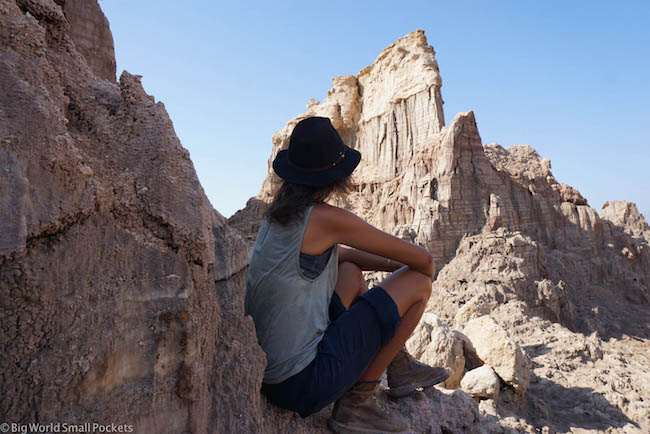 Save
Save
Save
Save