Working Abroad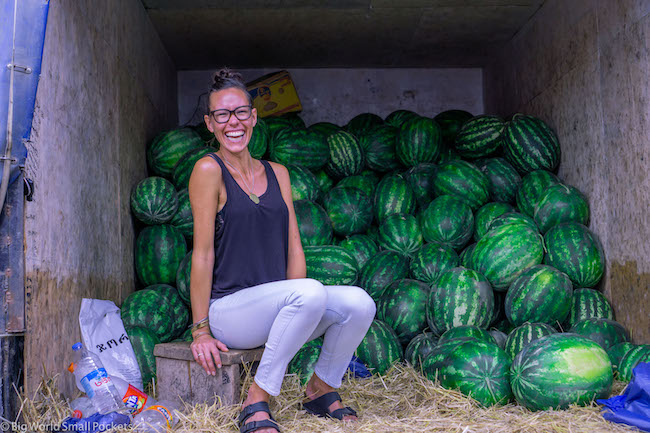 Working while you travel is such a good way to keep to a strict budget and extend any trip.
Even volunteering can help you do this – especially if it's in exchange for some accommodation or food.
Here is my list of the most useful websites if you're planning on working abroad …
---
Work & Travel Related Posts
---
This page contains affiliate links meaning Big World Small Pockets may receive a small commission on any purchases at no extra cost to you.
---
Great way to find work, particularly in Australia, as well as flat shares, bikes, travel partners and much more. Easy and free.
Harvest Trail
The site you need if you are trying to get your second working holiday visa or any farm work in Australia. This is a government-run service, which lets you know which work offers from farms are genuine and which are not.
Always check before you pay any sort of deposit or commit yourself.
Harvest Trail also have helpful guidelines on produce seasons and work availability.
Great exchange possibilities around the world that allow you to engage with locals in new and exciting ways.
The rules are flexible, so you could be doing anything, but sometimes it can mean free accommodation, food and even some cash in the most unexpected places.
Sweet deal.
The number one resource you need to look into if you are thinking of teaching English abroad.
This community of global tutors can offer classroom support, professional development courses and even a job board listing hundreds of great paid positions the world over.
This awesome website is the ideal resource for helping travellers who are working or studying abroad claim in tax refunds in their host countries.
With a FREE tax refund estimation calculator and specialised services in over 13 countries around the world, taxback.com helped over 322,000 people last year get tax refunds.
See what you're owned from your time working or studying abroad and get more money to spend on your next adventure!
The number one language course for those wishing to teach English abroad, TEFL is one of the best travel and travel resources around.
An incredible skill to have if you're looking for employment on the road, I've completed the 120hr online course and can personally recommend the usefulness and efficacy of this great qualification.
If you haven't signed up yet, check out up the FREE Taster Quiz to see if TEFL is for you.
This great money transfer service is ideal for those who have been working abroad and want, or, need to shuffle some funds home … in a different currency.
Up to 8x times cheaper than a standard bank transfer, I love Transferwise and can't recommend their secure and user-friendly service enough.
I've used it plenty of times during my time in Australia and even wrote a review of the service here because I love it so much!
Stands for Willing Workers on Organic Farms or World Wide Opportunities on Organic Farms.
I've WWOOFed all over the world, both officially and unofficially, and can't recommend it enough as a great way to meet like-minded people and learn something during your travels.