If you're anything like me, then you're probably feeling a little overwhelmed about what the heck you should put on your safari gear list!
There's just so much to think about and so much conflicting information, it's hard to wade through it all to get to the real essentials.
After all, most of us who go on safari are newbies – we've never been on this sort of trip before, in fact, we may not have even been to Africa before.
Knowing what to pack therefore can be a stressful guessing game.
Been there, felt that!
Having just finished a 2 month overland trip through Southern and East Africa with Absolute Africa however, I'm now pretty clued up about exactly what safari gear you need… and what you don't!
So, to help give you some ideas about what to take, here's my complete safari packing list.
---
Related Posts
---
This page contains affiliate links meaning Big World Small Pockets may receive a small commission on any purchases at no extra cost to you.
---
Clothes
1x Waterproof Jacket
It didn't rain at all during the first month of my safari trip and then I got to East Africa and it barely stopped!
As such, I was beyond glad to have packed my lightweight waterproof jacket with me!
Not only for the rain, but in the highlands and during those freezing early morning game drives, its windproof qualities really came into their own!
2x Hooded Jumper / Fleece
I splashed out before I came on my safari trip and bought a thermal fleece from Kathmandu, which ended up being so useful for those cold nights camping in altitude at Tanzania or during morning safari drives in Zimbabwe.
If you can't find a Kathmandu one, this one from North Face would also do brilliantly.
Again in East Africa I was glad to have 2 sweaters due to the rain – ensuring at least one was always dry at any given time!
2x Thin Long Sleeved Tops / Base Layers
Perfect to go under your thermal fleece, thin long sleeved tops, or base layers, are also awesome for cold nights, early morning safaris and mosquito protection during the evenings.
Try to choose a natural fabric like cotton or merino if you can, as they wick sweat away, keep you fresh, cool and smelling better! I love this ones from Meriwool.
7x Singlets / T-Shirts
Singlets are good for hot days, T-shirts are good for when you need to protect your shoulders from the hot African sun or want to dress moderately.
Bring a mix of both (perhaps making one or 2 of them quick-dry) and enough to last you a week without washing.
2x Pair Long Thin Trousers
Having some long pants to protect you against evening mosquitos is also a good one on your safari gear list.
Long trousers are also useful for places like Stone Town in Zanzibar where is it advised you dress moderately.
Again, I always bat for natural fabrics like linen or cotton first. These ones from Roxy would be ideal.
2x Pair Leggings
As well as trousers, I'd also suggest putting a couple of pairs of legging on your safari gear list too.
Leggings are great to wear under trousers on cold game drives and to wear in bed on cold nights.
They are double as great hiking / yoga / active wear if you want to do any fitness whilst you're on the road.
2/3x Pair Shorts
No safari gear list would be complete without some shorts for all those beautiful sunny days.
I took 2 pairs of denim shorts and a pair of Nike Dri-Fit shorts, but you could get away with just 2 pairs if pushed.
1x Beach Dress
Just what you'll want in places like Zanzibar, South Africa or the Kenyan coast!
I also like to pair mine with leggings for a more "dressy" evening look!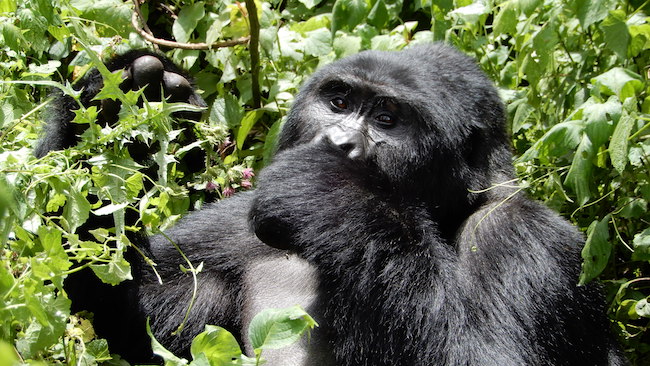 1x Sports Bra
Required for those bouncy and rough safari rides!
1x Set Nightwear
Check out which camera I've picked as the best camera for safari.
3x Pair Socks
Take a mix of ankle and long, thick hiking socks would be my recommendation.
Underwear
Enough so you don't have to do any washing for a week!
1x Bikini
I love my Ripcurl bikini sooo much!
1x Woolly Hat / Beanie

A godsend when I was up at altitude in the Ngorongoro Crater and Iringa in Tanzania, Eldroet and Nairobi in Kenya and Addis Ababa in Ethiopia.
1x Wide-Brimmed Sun Hat
Essential for safaris when they pop the roof and you're without shade for hours at a time.
Also great for beach days and summer in Southern Africa.
2x Sarong / Scarf
Great for beach days, dusty safari rides, shoulder-covering, as a second towel, sheet, dress or blanket.
Check out my 20 reasons you should always travel with a sarong if you're looking for any more ideas about the ways this amazing safari gear item can be used!
1x Pair Sunglasses
Essential!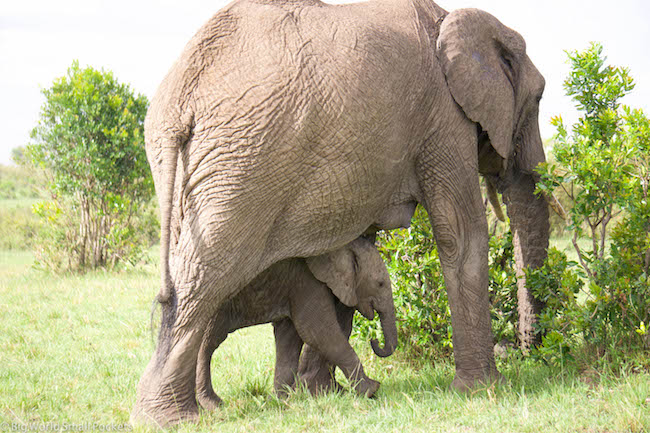 LOOKING FOR A BUDGET TOUR IN AFRICA?
If you're interested in an unforgettable, well-priced tour in Africa, with guides you can trust, then email me at [email protected] with some ideas about where you want to go and I'll send you my top recommendations – simple!
Shoes
1x Pair Sandals
Flip flops, like these Havaianas, are good as they can quickly be thrown on and off when you're getting in and out of the safari truck, your tent or the shower!
You may also want to take some extra cheap or old pairs to trade with locals when you get to Africa.
1x Pair Sneakers
Great for any walking or cycling other vaguely active activities you may want to do in drier climates.
I love my New Balance runners, which have great grip and tread for all sorts of terrains.
I wore them to hike in Malawi and for earlier morning safaris in Zimbabwe when it was freezing!
1x Pair Waterproof Boots
Essential if you're going to be trekking to the gorillas or visiting anywhere at altitude in East Africa.
Not only is this to do with the cold, but it really can rain just about anytime of the year here and as such places quickly become muddy as hell!
Save your runners and your feet and sling on a pair of boots instead.
I took my Doc Martens on a total whim, but ended up wearing them almost everyday in the highlands of Rwanda, Uganda, Tanzania, Kenya and Ethiopia!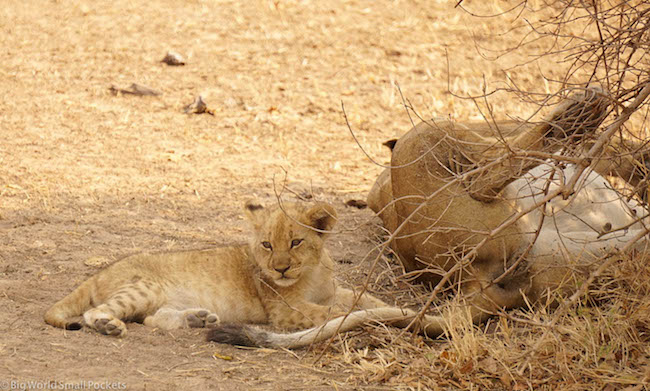 THE BEST TRAVEL INSURANCE FOR AFRICA
I would never think of travelling to Africa without proper coverage and always recommend travel insurance from World Nomads who I've used throughout my time in this continent and beyond.
I love their great coverage of adventure activities – crucial for travel in Africa – as well as their excellent customer service and ability to claim online, which is very handy if you're travelling in remote places for a long time.
Electricals
1x Mirrorless Camera
I love my Sony A6000 mirrorless camera which is lightweight, compact and study enough for any safari.
It comes with a 16-50m lens which is ideal for capturing landscapes.
1x Zoom Lens
My Sony A6000 mirrorless camera came with a 16-50mm optical lense, but it's definitely worth putting a good zoom lens on your safari gear list too.
My Sony 55-210mm lens was perfect for this and not too expensive either!
2x 64GB Fast SD Memory Cards
Get large 64GB SD memory cards as you do not want to run out of photo space when on safari!
I'd also recommend splashing out a bit and getting some fast ones, as these cards will process videos and continuous shooting images much speedier – just what you need to snap that cheetah!
1x Spare Camera Battery
You never want to run out of battery when there is a leopard in front of you… trust me!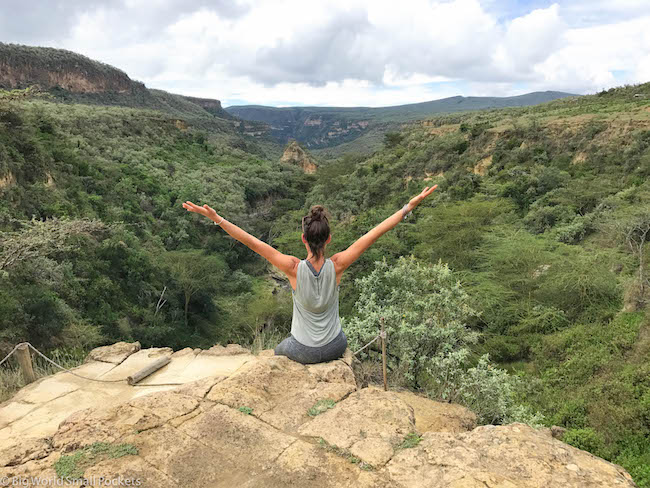 Battery Charging Unit / Cables / Leads
Take spare micro USB leads as they always get lost / broken!
Adapter Plugs
I took a South African adapter (for South Africa & Botswana) a British Adapter (for Zimbabwe, Zambia, Malawi, Tanzania & Kenya) and a European adapter (for Ethiopia).
They all add up but are definitely needed!
1x Smartphone & Headphones
It's amazing but almost all the campsites / hostels we stayed at during the overland trip had wifi, so taking your smartphone to stay in touch with those at home and to upload some pics is a great idea.
Also download some audiobooks and music onto your phone before you leave home – a great idea for longer journey days. I recommend Amazon Audible and Spotify Premium for these purposes.
Also some noise-cancelling headphones, like these from Bose, would have been amazing!
1x Portable Power Bank
Portable power banks are great when travelling without a solidly reliable charging source, like on a safari!
I recommend the Anker 20000mAh Portable Charger PowerCore 20100 which is super weight and super fast, meaning I could charge my phone and my camera brilliantly while on the move.

Toiletries
Thin Washbag with Hook
Shampoo and Conditioner Bar
Lush have the best supply and they last for ages!
Say goodbye to mid-travel spillages and bulky bottles people, this is the future!
Toothbrush, Toothpaste, Floss
Anti-Bacterial Soap
Deodorant
Moisturiser
It's amazing how those dry savannahs suck your skin of moisture!

Razor & Spare Blades
Tweezers, Nail Scissors, Nail File
Cotton Buds
Hairbands
50+ SPF Suncream
I always recommend an organic sunscreen if possible to cut down on the nasty chemicals and Eminence Organic Skincare has all you need to for sun protection and hydration.
Diva Cup
Ye yeah ladies, you know what I'm talking about! If not, check one out here.
Medical / First Aid Kit
Anti-Malaria Medication
2x DEET Insect Repellent
I recommend 30% DEET, which is enough to deter those pesky nippers, but safe enough for children to use.
Rehydration Salts
Imodium
Painkillers / Anti-Inflammatories
Antihistamines / Cortisone Cream
Band Aids & Bandages
Safety Pins
Anti-Septic Cream
Tiger Balm
Great for aching muscles and soothing insect bites, this is a travel must for me.
The Rest
Sleeping Bag and Silk Liner
I love my snugpak sleeping bag, which condenses down to nothing and my silk sleeping bag liner, which is perfect for keeping me cool and sweat-free.
Check out my list of other great sleeping bags for travellers here.
Travel Towel
Compact, quick-dry and all-round brilliant!
I wouldn't be without my Sea to Summit Tek Towel, which packs down to nothing and never gets smelly or gross!
Combination Padlock
Ideal for locking up your bag during transit, stuff on an overland truck or keeping your valuables safe in lockers at backpackers.
Travel Sewing Kit
Your clothes will get worn out fast in Africa, so having some way to repair them is a definite bonus!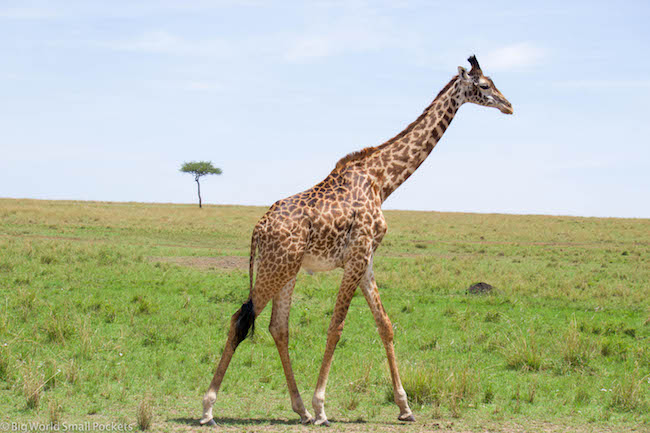 Travel Clothes Line
A travel clothes line is one of the handiest things to pack on your safari gear list as laundry facilities in Africa are thin on the ground.
I wouldn't be without my pegless one, which I've used so many time on the road it's not funny!
Mosquito Net
Great to have for those times when the one provided is less than adequate!
Toilet Paper
Take the cardboard centre and condense these bad boys!
Wet Wipes
Multiple packs… I've never used so many in my life!
Headlamp & Spare Batteries
An absolute necessity on your safari gear list. Make sure you take one with a red setting to deter those insects and bugs at night.
Black Diamond are always my go-to.
Binoculars
You can easily get cheap pairs like these ones from Eurohike.
I have this exact pair and they were perfect – lightweight and durable.
And believe it or not, I fitted all of this into a Berghaus Freeflow 40l backpack – my number 1 choice when it comes to the best backpack for travel!
PIN IT TO PINTEREST!
So there you have it folks, my ultimate safari gear list.
Have you been on safari in Africa?
What was top of your packing list and what did you bring that you did not need?
Please join the conversation in the comments box below …