When we talk about African safaris, we often forget that we're generalising about a huge range of activities which stretch across a massive swath of this continent!
From walking through the wild jungle to sitting in a luxury 4wd – and everything in between – there's a ton of different safaris and a ton of different best footwear to choose as a result.
And that's why I'm bringing you this full guide, to help you pick the best safari shoes for your specific trip, to clear up any confusion or questions you may have, and also to suggest some pairs I think best fit the job too!
Yup from practical features you need to consider to top pairs for women, I've got you fully covered, so let's get cracking…
---
Related Posts
---
This page contains affiliate links meaning Big World Small Pockets may receive a small commission on any purchases at no extra cost to you.
---
Grab Your Copy of How to Travel Africa for Less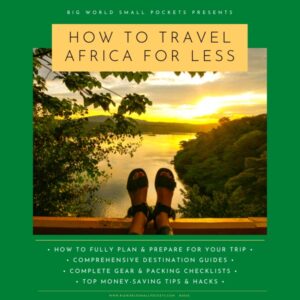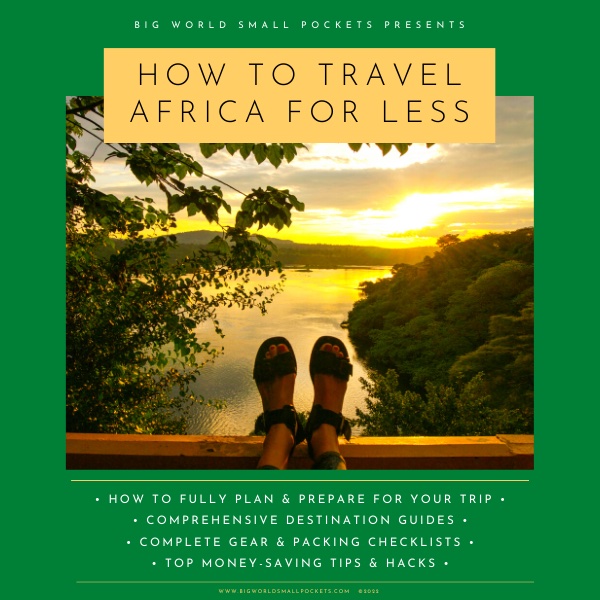 My ultimate guide to travelling Africa on a budget is now available, meaning you can finally get ALL my top tips for adventuring around all, or parts, of this amazing continent in one handy eBook, including…
Full Planning & Preparation Guides
Detailed Destination Info
Complete Packing & Gear Lists
Top Money-Saving Tips & Hacks
The Best Shoes for Your Specific Safari
How Long Is Your Trip?
When it comes to picking the best safari shoes, we need to remember what's right for one person and their trip isn't right for everyone.
That's why I want to kick off this article, by getting you to think about your specific trip and what shoes might best suit your needs.
To start with, you need to think about where, when and how long you're planning to safari for.
If you're simply visiting one country in Africa on a short 1 week trip, then you may be able to take a couple of pairs of different shoes because you won't be limited by weight in the same way as if you're undertaking a long overland trip through many countries in Africa, likely living out of a backpack you have to carry.
On a short trip therefore, where you're likely to have a suitcase you can wheel around, taking a few pairs of shoes might not be such a problem.
If you've got a heavy backpack to carry, you might limit yourself to just one!
Where and When Are You Going on Safari?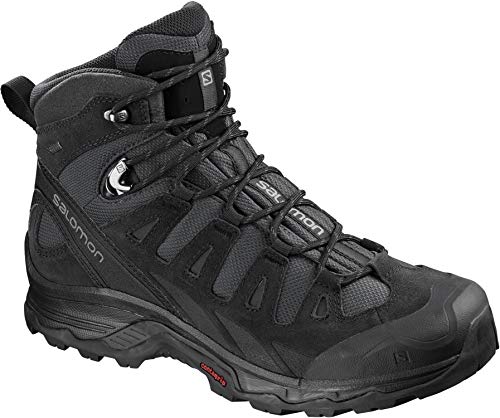 Next, we need to consider where and when you're going to safari i.e. in which country and at what time of year.
This will drastically affect what the best shoes for your safari are, because you may need something waterproof if travelling in the rainy season, something well insulated if it's likely to be cold, or something breathable if you're travelling in the height of summer.
For example, the jungles of East Africa (if you're heading to see the gorillas) have very damp, humid conditions then certainly require boots that are waterproof and have good grip.
Compare this is to travelling to Etosha National Park in Namibia in the height of summer, where the dry, desert-like conditions here and searing heat, mean keeping your feet cool will be of greatest importance.
What Type of Safari Are You Taking?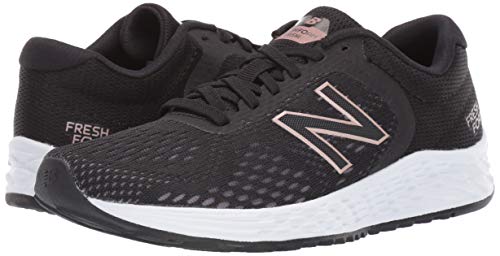 The third thing to think about when considering what the best shoes for your African safari might be is the type of safari you'll be enjoying.
Full driving safaris, which are common in parks such as the Serengeti in Tanzania or the Masai Mara in Kenya, where dangerous predators mean you can't exit a vehicle, will necessitate very different footwear to if you're enjoying a walking safari with rhinos in eSwatini (formerly Swaziland) or Zimbabwe, where physical trekking on uneven ground will mean good, study boots are very important.
Ditto, a luxury safari where vehicles are a bit more comfortable means you may want to take shoes that are lighter than a rough, budget 4wd safari vehicle, where sturdy shoes that prevent your feet from knocks and bumps might be a better idea.
If you're staying in a lodge, a more relaxed sandal will be more appropriate than if you're wild camping and need some protection for those toilet trips in the night!
When it comes to the best safari shoes for you therefore, a little time to think about what type of trip you are likely to undertake, where, when and how long for, will certainly help you prepare the best footwear.
And if you're looking for ideas about the best safari experience, why not check out this great range of options that cover some of the top wildlife attractions and national parks across the continent.
4 Safari-Specific Shoe Suggestions
And to get you thinking a little more, here's 4 suggestions to help you narrow down your research…
#1 For gorilla trekking in Uganda, these waterproof and sturdy Salomon Quest Gore-Tex boots have excellent grip, tread and high ankle support to cope with the rough jungle conditions underfoot, as well as keep your feet well protected from any nasty creatures!
#2 For safaris in desert countries like Namibia, where it's very hot and dry and you're largely staying instead a vehicle due to the risk of predators, then a good supported and sturdy sandal, will probably be best for keeping your feet cool yet comfortable, making these Arizona Birkenstocks ideal for the job.
#3 For walking safaris in hot Southern African countries like Swaziland or Zimbabwe, something inbetween a big clumpy boot and a sandal will be best. I highly suggest a walking shoe if this is something that's likely to feature on your itinerary, because not only do they have good grip and support with a thick sole, but they also keep your foot well-ventilated and are flexible, low-rise and light for any quick movements you may have to make. These North Face Hedgehog Fastpack GTX are a good option because they are waterproof too – handy if there's a heavy dew in the morning!
#4 And finally, for safaris in humid countries such as Kenya and Tanzania in East Africa, something light, comfy and airy, but that will protect your feet from knocks and bumps in a 4wd vehicle, will be best. In this case, a trail runner shoe, like these New Balance Fresh Foams would be perfect.
Practical Points to Think About For Your Safari Shoes

Safari Shoe Colour
One thing I know a lot of people think about when it comes to the best shoes for their African safari is colour… because I get a lot of questions about this!
And while colour doesn't matter a huge amount, I always suggest a natural shade like black, grey, brown, navy or dark green are best.
There are a few reasons for this, although none have very much to do with the wildlife, given most safari animals only see in black and white.
Instead, natural colours make for the best safari shoes in my opinion, simply because a) they match with most other clothing colours well, which makes packing a lot easier and b) they show up the dirt less, which makes cleaning them (or not) a lot easier!
I also personally think natural colours look a lot more stylish than say, a bright pink pair, but this is a cosmetic point, rather than anything practical and certainly down to personal choice.
Waterproofing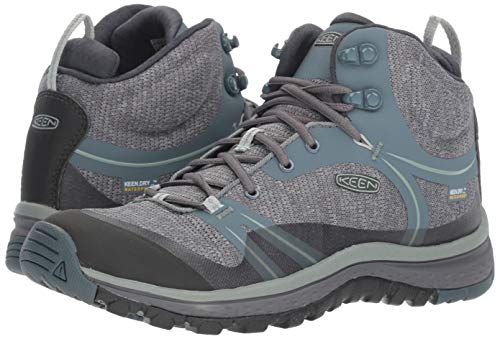 We've touched on this already, but if you're travelling anywhere in Africa during the rainy season, waterproof safari shoes are a must.
Even outside of rainy season, humid conditions in East Africa make waterproof boots necessary in my opinion.
Equally, heavy morning dews, which are not uncommon in Southern Africa, make a safari shoe made from Gore-Tex a good option here too.
Temperature
Safari shoes that keep your feet cool through good ventilation, will definitely make your safari a more enjoyable experience, especially if you're travelling in the summer season in Southern Africa, for example, where the temperatures can be scorching between the months of December and February.
However, travelling here in the winter months (June to August) can be very cold and in this case, a warm, well-insulated boot would be best.
Weight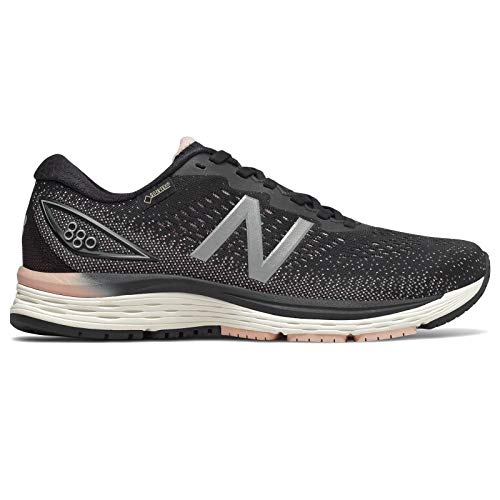 As travellers, we always need to consider weight when packing and selecting something lightweight as your safari shoe of choice is a great option.
Not only will this keep luggage weight down, but having a big, clumpy boot on your foot when you're clambering in and out of safari vehicles, trying to set up camp or going trekking is never fun.
Of course, you have to balance this against protection, but do remember that as light as possible is a good motto to stick to in my book.
Protection
And so we get to protection.
A good sole is very important on any safari shoe in order to help support the arch of your foot and protect it from knocks and bumps.
Ankle support can range from a low-rise trainer, runner or walking shoe, to a full height hiking boot, so whatever you choose, just make sure they fit snuggly around the ankle to offer it support.
When it comes to protection, a mid-length hiking boot can be a good option here, balancing the best of both worlds in terms of protection and weight.
Flexibility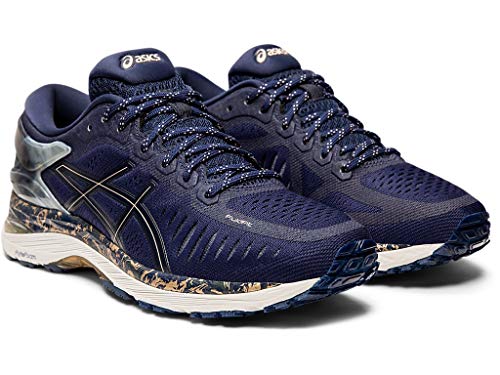 Again, it's about a trade-off when it comes to protection vs flexibility in a safari shoe, but generally, I would lean towards something lighter and more flexible than something heavy and stiffer.
This is the problem with very sturdy leather hiking boots in my opinion, they are just too heavy and too stiff.
A light, mid-length hiking boot, made from breathable Gore-Tex, or a sturdy trail running shoe with good support and a thick sole, would make much better options if you ask me.
Grip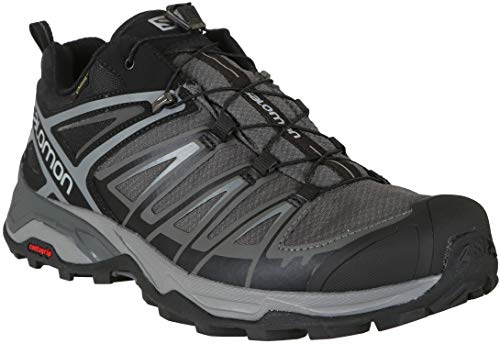 But one feature where you shouldn't compromise, is grip.
This is key in any safari shoe you choose and whether it's a good sandal, a light runner or a sturdy hiking boot, good grip is a must.
5 Top Safari Shoes Based on Practical Features
#1 For a lovely natural coloured shoe that goes with most things and won't show up the dirt easily, these Salomon X Ultra 3 GTX walking shoes are perfect.
#2 For waterproofing points, I really do think these Keen Terradora waterproof hiking boots are hard to beat. They are mid-length too, which means good ankle support, but less weight.
#3 When it comes to temperature, if you need something that will keep your feet warm, but that is also breathable, these Saucony Peregrine trail runners are superb and also offer excellent grip and good protection.
#4 If a lightweight safari shoe is crucial to you, then maybe stick to a simple runner or trainer as your footwear of choice. These New Balance 880v9 GTX are waterproof and weigh less than 300 grams! Good protection and durability too.
#5 And in terms of flexibility, it's hard to look past the Asics Metarun, which have a Gel technology that not only makes them super responsive, but also 55% lighter than your standard pair of runners.
DON'T HEAD OUT ON SAFARI WITHOUT THESE OTHER 5 ESSENTIALS
#1 Binoculars – They don't' need to be expensive, but my cheap Eurohike pair were a great investment.
#2 Toilet Paper – Bush toilets don't generally provide it!
#3 Natural Sunscreen & Sun Hat – Things get hot on safari so do be prepared.
#4 Good Camera & Lens – An absolute must if you're looking to capture the incredible landscape and wildlife. I love my mirrorless Sony A6000, which is light, compact and robust – ideal for Africa travel.
#5 Sarong – Whether it's covering your shoulders from the sun, using as a pillow on long bus journeys or protecting yourself from dust on safari, a sarong is a great multi-purpose travel item for Africa.
Best Women's Shoes for an African Safari
I'm putting in this section about the best women's shoes for an African safari quite simply because many women email me with this question, so ladies I'm dedicating this part to you!
We've touched on the colour issue above, but to reiterate, I highly suggest keeping it stylish and coordinated with natural colour footwear that is grey or black.
I'd also see if you can extend your shoe allowance to 2 pairs – both a good mid-length hiking boot / decent walking shoe and a pair of excellent, support sandals will come in very handy.
This should allow you to cover most bases in terms of walking / vehicle safaris and chilling at a lodge / camping, as well as across both South and East Africa if you're on a long trip.
Remember your feet will swell in the heat and you might be using your hiking boot with a thick sock, so factor these elements in too when trying on your safari shoe.
Speaking from my own experience as a female traveller, I wore my Birkenstock sandals during almost all my safaris in Southern Africa because it was so hot.
However, in East Africa, I wore nothing but by brown Doc Martens due to the wet and muddy conditions.
Note these weren't ideal, but I was on a huge overland trip from Cairo to Cape Town at the time, so these were the type of boots that covered all bases – fashion and practical – for such a diverse adventure.
3 Best Safari Shoes for Women
#1 I know I keep banging on about them, but it's just so hard to beat a good pair of Arizona Birkenstocks if you're looking for the perfect safari sandal ladies.
#2 For a good walking shoe, I just think North Face Litewave are a lovely light and stylish option for women.
#3 And for boots, Merell Siren are light, mid-length, waterproof and about as pretty as a hiking boot can get!
3 Best Overall Pairs of Safari Shoes
With this information in mind therefore, you can see that it's actually impossible to nail down just 1 pair of shoes that are the best shoes for an African safari.
It's a bit like saying, what are the best shoes for your Europe?
Well, it depends on where you're going, when and what you'll be doing there.
Same applies to safari shoes, but based on my experiences in Southern, East, Northern and the Horn of Africa, I've come up with 3 great pairs that between them cover all eventualities.
Read on to discover what my overall 3 best shoes for an Africa safari are…. and why!
And, don't forget, if you're struggling to decide where to safari (it's confusing I know!) then check out these top safari tour picks for some seriously super inspiration!
#1 Teva Women's Tirra Sandal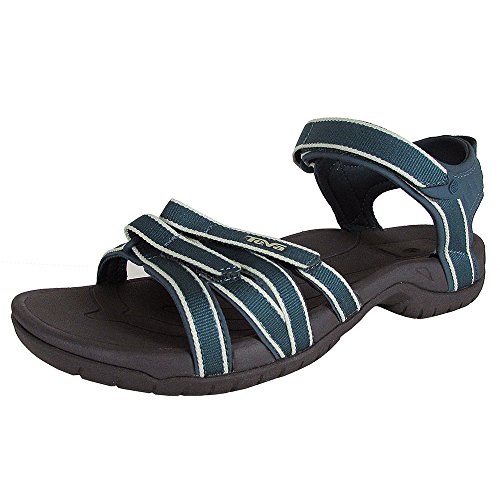 Teva's Women Tirra Sandals
are certainly one of the best shoes for African safari adventures.
What I like most about these sandals compared to other women's activewear sandals is their graceful appearance, with thin straps, which are perfect for long, thin feet like mine!
As one of the original activewear sandal brands Teva are experts in their field and these Tirra models are waterproof with a strong, secure strapping configuration that offers multiple adjustments to ensure a perfect fit.
In addition to this, the shoc pad technology offers superb comfort, with a durable footbed giving super support and spider rubbles soles providing some great grip.
Ideal for Southern Africa in particular, the great ventilation of these shoes is just what you want for the dry, hot conditions in this part of the continent in peak safari season.
Light, quick and easy to slip on and off, these sandals will take up little room in your luggage.
Available in a huge range of colours, the comfortable and supporting Teva's Women Tirra Sandals would be an excellent choice as one of the best shoes for African safari experiences.
#2 Saucony Women's Grid Excursion TR9 Trail Running Shoe
Good for walking or cycling safaris like Hells Gate National Park in Kenya or Matapos National Park in Zimbabwe, a pair of trail running shoes are the 2nd pair on my list of the best for shoes for an African safari.
With tons of great brand to choose, I really love this pair of Saucony Women's Grid Excursion TR9 Trail Running Shoes, which are great for all sorts of outdoor adventure, including safaris!
Light and durable, these top safari shoes won't take up much room or weight in your bag.
They can also double as city footwear, perfect for the more urban areas of Africa or travel days, especially given their breathable mesh panels and excellent ventilation.
In addition to keeping your foot cool when on safari, the mesh panel's of the Saucony Women's Grid Excursion TR9 Trail Running Shoe are also great for keeping dust and dirt out – an excellent feature in the Africa environment!
The smart cushioning system and rubber outsole also ensure excellent grip and traction.
Perfect for safaris across Africa, these Saucony Women's Grid Excursion TR9 Trail Running Shoes would work during dawn and night safaris, when the cold weather means you'll need something that completely covers your foot, but isn't overly bulky or cumbersome.
Saucony Women's Grid Excursion TR9 Trail Running shoes
come in several dark colours, as well as the vibrant design shown here, making them perfect in terms of colour too!
#3 KEEN Women's Targhee II Mid WP Hiking Boot
When it comes to safari hiking boots, the Keen's Women's Targhee II Mid WP Hiking Boot offers unparalleled comfort and durability with excellent value for money.
Breathable, with a protective toe cap and excellent traction, these are definitely one of the best for shoes for African safari trips, such as gorilla trekking in East Africa where the ground is muddy, wet and unstable.
With an outstanding waterproof rating, the KEEN Women's Targhee II Mid WP Hiking Boot would actually be the perfect pair of shoes for safaris across East Africa, where it can rain at any time of year and where conditions can quickly become slippery.
In the dense jungle areas of Africa, fire-ants are an additional threat, so having a hiking boot, rather than a lower supporting shoe here, is going to help you combat these pesky insects too.
As hiking boots go, I love the look of the KEEN Women's Targhee II Mid WP Hiking Boot, which is pretty stylish as well as practical.
The brown, 'shitake' colour scheme they offer are almost fashionable!
You can even wear these on travel days without feeling like the total tourist hiker too!
As well as in East Africa, these are also one of the best shoes for African safari adventures if you are travelling in Southern Africa in the winter (when its freezing and you'll likely need a boot!) as well as further north in the Horn of Africa.
For example, I wore hiking boots a lot in Ethiopia, in particular when trekking in Simien Mountains National Park and in the Danakil Depression.
PIN IT FOR LATER!
So there you have it, my top 3 pairs when it comes to the best shoes for African safari trips.
Have you been on safari in this amazing continent?
What shoes did you take?
Please join the discussion by adding any thoughts or questions into the comments box below…