From the off, can I just reiterate that this is a highly coveted award.
I don't go handing these out willy nilly you know.
And it's clear the competition is tough.
Indeed choosing a winner, has been as a result of experiencing the world's crème de la crème.
Yes the stakes are high and the prize is even bigger… it's time to announce the winner of my best safari in Africa award!
---
Related Posts
---
This page contains affiliate links meaning Big World Small Pockets may receive a small commission on any purchases at no extra cost to you.
---
Grab Your Copy of How to Travel Africa for Less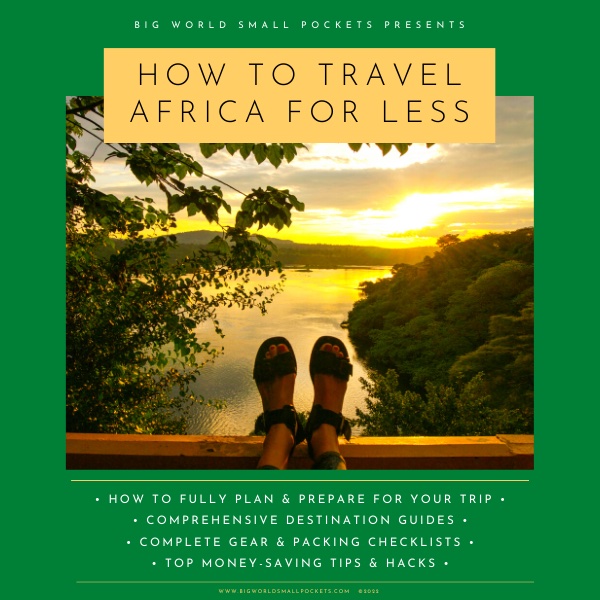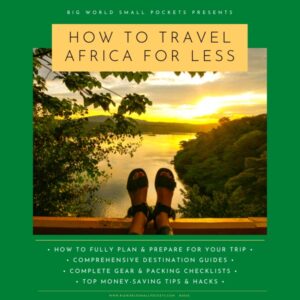 My ultimate guide to travelling Africa on a budget is now available, meaning you can finally get ALL my top tips for adventuring around all, or parts, of this amazing continent in one handy eBook, including…
Full Planning & Preparation Guides
Detailed Destination Info
Complete Packing & Gear Lists
Top Money-Saving Tips & Hacks
Some Strong Contenders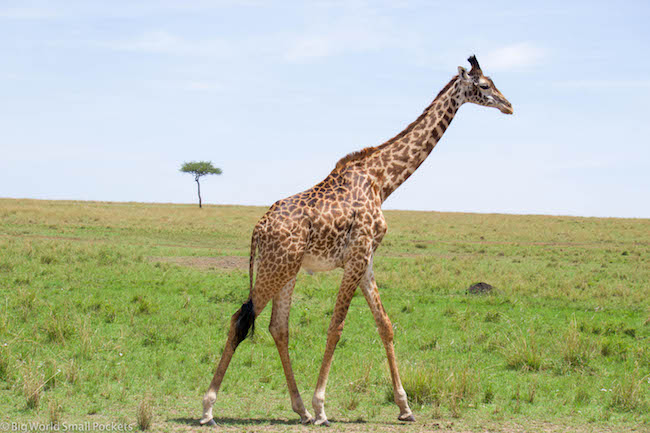 In the continent of incredible wildlife, breathtaking landscapes and amazing cultural encounters, it really is hard to pick a winner for the title of the best safari in Africa.
From the wetlands of Botswana to the expansive plains of the Serengeti, there's also such huge diversity in Africa that measuring safaris against each other is even harder.
Then there's also the variety of animals – it's hard to pit trekking to see gorillas in the wild against watching a herd of elephants swim across a river or seeing a lion feasting on a zebra versus a solitary leopard stalking through the bush – but such is the job of the best African safari award judge.
Yes, it's a tough gig, but someone's got to do it.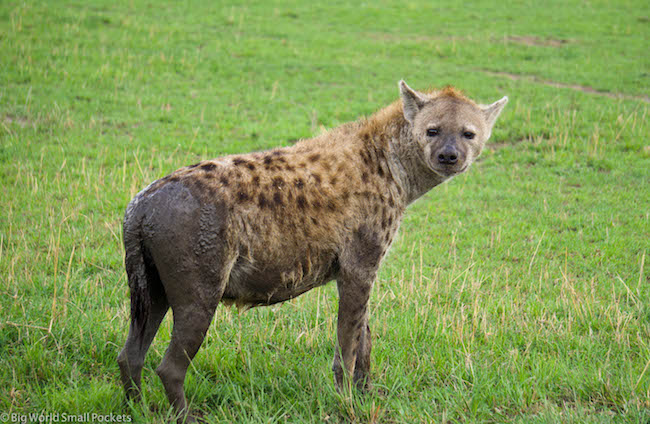 The Factors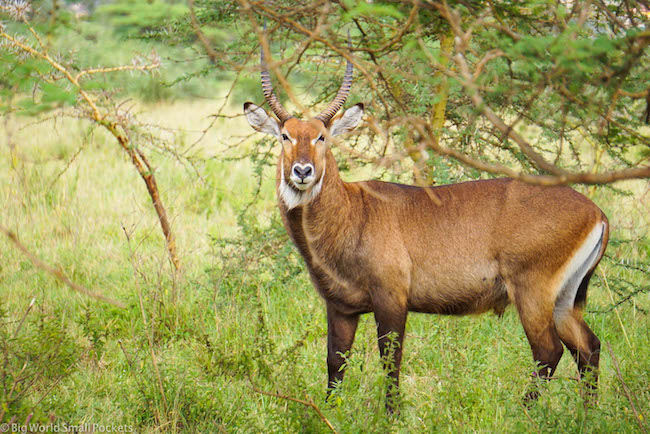 So as part of the decision process, I decided to break down the competition into a number of different factors.
In my rational mind this would help me compare all the different safaris in Africa across the 8 countries in which I've experienced them.
Factors that worked in a safari's favour were:
Size of National Park
Ease of Access
Beauty of Scenery
Concentration of Wildlife
Iconic Status
Though of course, what my Best Safari in Africa Award ultimately came down was an emotional response – that breathtaking, indescribable life-affirming experience that blew my mind, my heart and my camera apart.
And that safari was…
The Masai Mara
Situated in the south of Kenya, the Masai Mara is the place that receives my Best African Safari Award!
Put simply, this national park is in another league.
It actually borders Tanzania's Serengeti National Park – essentially forming one long wildlife corridor – but is split into 2 by the national borders of these countries.
The animals, of course, don't pay attention to these petty human divisions and the Masai Mara / Serengeti expanse is occupied by a lot of wildlife that moves between the 2, most famously by the huge annual wildebeest migration.
The wildebeest migration occurs because the Serengeti and the Masai Mara actually have opposing seasons it seems. So when the rains come in one, it is usually dry in the other – and the wildebeest cleverly continually move to wherever the grass is greener – literally.
When I visited in October it was dry in the Serengeti, this was great for wildlife spotting with no long grass to hamper the view, but meant the landscape was very brown and barren
In comparison, the Masai Mara was lush, green and gorgeous.
Even snapping pictures of the landscape here was breathtaking enough and that's ultimately why I've named it the best safari in Africa, over the Serengeti.
Don't Forget These 3 Essential Items If You're Heading on a Safari
#1 Good Mirrorless Camera and Zoom Lens – I loved my Sony A6000 and 210mm Lens which I found perfect for Africa travel.
#2 Binoculars – Don't think they have to cost the earth! My cheap Eurohike pair were perfect for safari adventures.
#3 Insect Repellent – 30% DEET is a must to keep those pesky malaria mosquitoes at bay… and sun cream is a good idea too!
Compact and Concentrated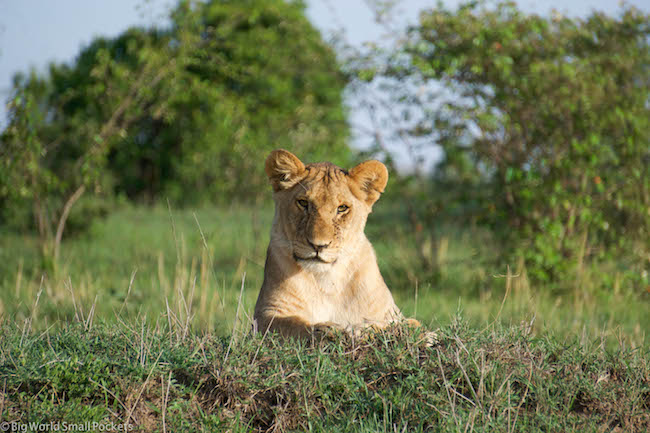 The Mara (as it's affectionately known) is also a much smaller national park in comparison to the Serengeti, which stretches for ions.
As such, driving in the Mara is a more pleasant experience, things are closer together and, all-in-all, it feels a lot more manageable.
A defining factor in my experience was that, as a result of the smaller distances involved, I actually went on safari the Mara in a 4wd, which gave our group a lot more flexibility over where in the park we could travel.
In contrast, my Serengeti safari took place in the Absolute Africa overland truck so, while being higher – which gave a good vantage point – we were forced to stick to the main roads, rather than being able to diverge onto the smaller tracks if required.
Being smaller, the Masai Mara also appeared to have a far greater collection of wildlife, or at the least, it was more densely populated.
This made wildlife spotting easy and AMAZING!
LOOKING FOR A BUDGET TOUR IN KENYA?
If you're interested in an unforgettable, well-priced tour in Kenya with guides you can trust, then email me at [email protected] and I'll send you my top recommendations – simple!
The Big 5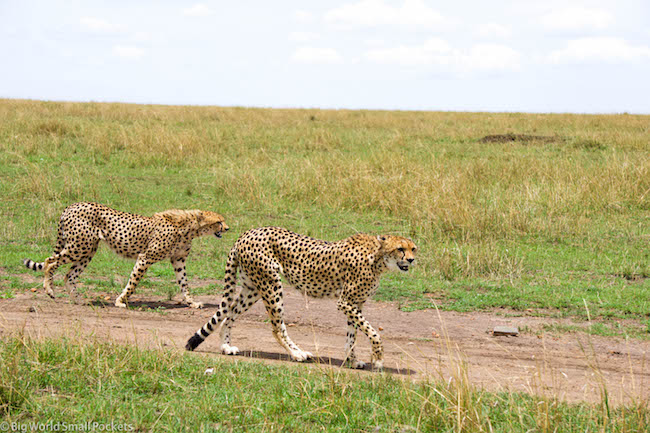 Yes, it was in the Masai Mara, that I finally got to tick off seeing the Big 5 in one park!
I'd seen the 5 individually before that, but never all together.
Furthermore I saw my first coalition of cheetahs (yes that is the collective noun!) in the Masai Mara – and we even saw them stalking some lions.
It was incredible.
I also saw my second and final leopard in the Masai Mara – the first having been in South Luangwa National Park in Zambia – incidentally another top contender for this coveted award!
In addition to all this, I also saw an amazing array of lions (including cubs), zebra, giraffes, warthogs, hyenas, antelope, buffalo, elands, hippos and elephants.
In fact, I had one of the cutest elephant encounters ever in the Masai Mara when a baby elephant crawled under mum and rested beneath her belly to take shelter from the rain – adorable!
Indigenous Culture
The Masai Mara is of course named after the traditional communities that have lived for a long time in this area as nomadic herdsman.
Not only do you get an amazing wildlife experience in this park therefore, but you also have the opportunity to enjoy a unique cultural one as well.
This is yet another reason I've named it the best safari in Africa – it really is the whole package.
In fact, we stayed in a Masai camp, called Oldarpoi Mara Camp, just outside the park gates during the days we spent here.
This place not only had incredibly well-priced permanent safari tents with ensuite bathrooms and comfy beds for around $10 USD, but profits went to the community.
In the evening, as we sat around the campfire, we met young people from the local village, who generously talked openly and honestly about the traditional lifestyles of their ancestors and how their communities are really living in today's world.
It was yet another special Masai Mara experience.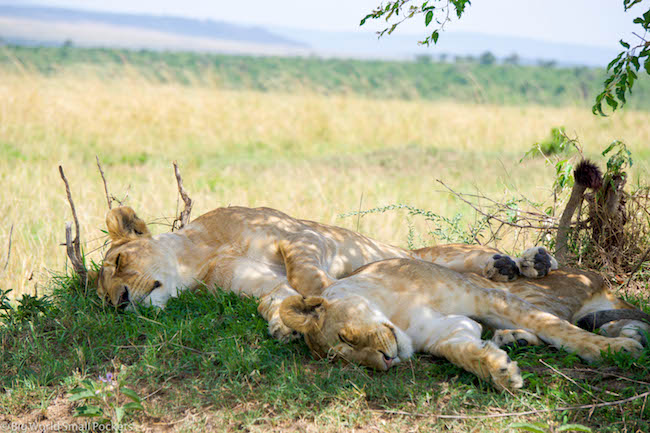 TRAVEL INSURANCE FOR KENYA
World Nomads offers simple and flexible travel insurance. Buy at home or while travelling and claim online from anywhere in the world.
Alternatively, if you're a long-term traveller, digital nomad or frequent remote worker seeking travel health cover, check out Safetywing's Nomad Insurance policies.
The Perfect Ending
The Masai Mara actually heralded the end of my 2 month trip through Southern and East Africa on an overland tour with Absolute Africa.
You can read more about my review of this excellent tour here, but suffice to say, it was the perfect finale to the journey of a lifetime.
There was just something about the Masai Mara that lodged this continent in my heart and took my breath away all the same time.
We got to enjoy an afternoon and a full day safari here and I was spellbound for almost the whole time!
It really is no surprise to me this park is supposed to have acted as the inspiration for the film The Lion King… it's that good!
With the tour coming to an end, it was just a simple drive back to Nairobi from the Masai Mara on the final day.
For that's yet another plus point to this park – it's easily accessible.
If you fly to Nairobi, you can be here in a morning by road or in a few minutes by flight.
For those coming to Africa for a short time therefore, the Masai Mara really is the best African safari.
SAVE THIS TO PINTEREST!
So do you agree?
Was the Masai Mara your best safari in Africa too?
Or do you have other ideas?
Let me know in the comments box below…