The problem with travel is that sometimes it can make the world seem like a very big place. No matter how much of it you explore, there always seems to be more of it to see.
Yes, it's a cruel irony that the more you travel, the more places you realise you'd like to travel to … and so your bucket list just keeps on growing.
10 years since I first left the UK with my trusty backpack, there's still a ton of destinations I'm desperate to explore, many of which I hadn't even heard of, yet alone considered, when I first packed my bags. But such is the way travel has expanded my horizons and fuelled my passion.
Here, to celebrate my desire to keep journeying long into the future, are 17 incredible budget travel destinations still on my bucket list, that should be on yours too!
---
Related Posts
---
This page contains affiliate links meaning Big World Small Pockets may receive a small commission on any purchases at no extra cost to you.
---
#1 Bolivia
Coming in at the top, is South America's cheapest country to travel in and one I'm still kicking myself I didn't get to when I was in that continent 4 years ago.
The land of the soaring Andes, strong indigenous culture and stunning salt lakes, even the mention of Bolivia gets my wanderlust seriously fuelled up!
---
Great result, I got to visit Bolivia in 2019!
My highlight? It had to be the salt flats of Uyuni, closely followed by Copacabana and Lake Titicaca of course!
---
#2 Myanmar
Unbelievably, I'm yet to explore the continent of Asia at all (saving the best for last perhaps?) but when I do Myanmar is going to be right up there at the top of my budget travel destinations to explore.
With my strong interest in Buddhism and intrigue about the future of a country which has only recently opened its doors to Westerners, the exotic allure of Burma / Myanmar has me enthralled.
#3 Tanzania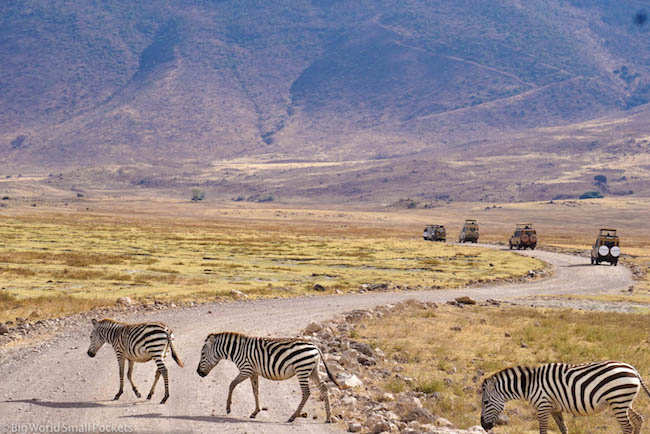 With diving Zanzibar being some of the best in the world, as well as Africa's highest peak, the diverse country of Tanzania excites me for all sorts of reasons.
My parents actually climbed Mount Kilimanjaro last year and after looking at their photos and hearing their stories, spending time in this fascinating African country has crept high onto my list.
---
I made it to Tanzania in 2017 as part my amazing overland Africa trip and loved it!
Staying at the Ebb & Flow Apartments in Zanzibar comes highly recommended, as does visiting the amazing Stone Town!

On the way to Zanzibar, don't forget to check out the bustling city of Dar Es Salaam.
---
#4 Mongolia
The vastness of this sparse and hidden corner of Asia entices me.
I can't wait to uncover some of the secrets of this little-discovered part of the world and share a sense of bringing it into view.
#5 Egypt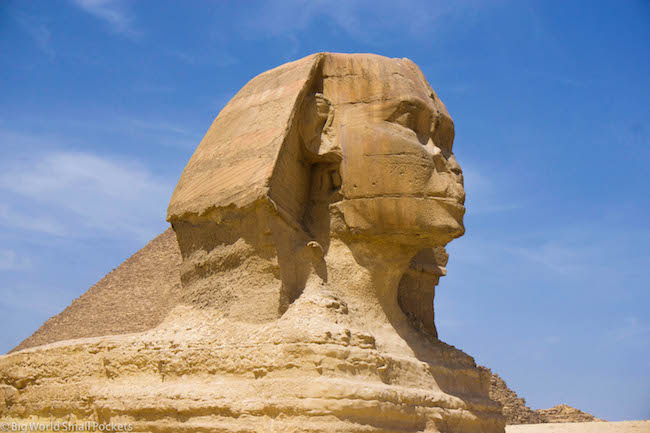 Despite knowing about the crowds and the touts, the country of Egypt still calls my itchy feet with its fascinating history and heritage.
Ever since I learnt about the Ancient Egyptians in primary school, seeing the great pyramids rise out of the desert has been high on my list.
It might sound cliched, but the sight of these magnificent structures is definitely something I want to witness with my own eyes before kicking the bucket!
---
I finally made it to Egypt in 2018 fulfilling a childhood bucket list dream!

Staying at the Eka Dolli Guesthouse in Aswan comes highly recommended, as does visiting the amazing Valley of the Kings in Luxor!

But of course, you can't miss the crazy city of Cairo and those pyramids either!

---
#6 Romania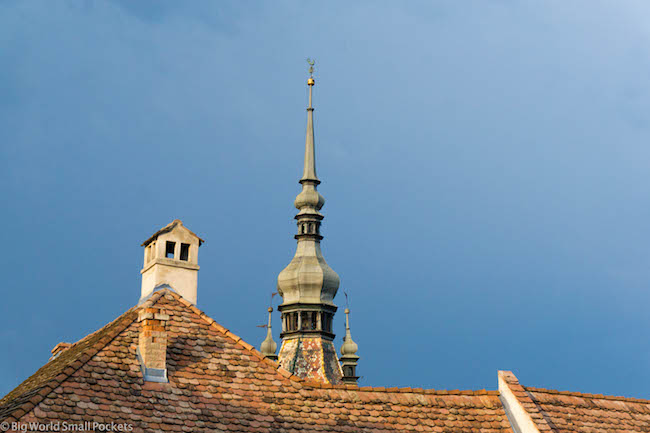 A little-known corner of Europe, Romania is still off the beaten track enough to feel exciting … and to remain cheap!
Not much seems to be known about this country by the general travel population, but the pictures I have seen from the fascinating capital to the picture-perfect countryside, are enough to tell me this one is a winner for sure!
---
I made it to Romania in 2018 as part my amazing summer in eastern Europe and loved it!
Check out this post I wrote afterwards about the best places to visit in Romania and the top things to do in Bucharest

---
#7 Nepal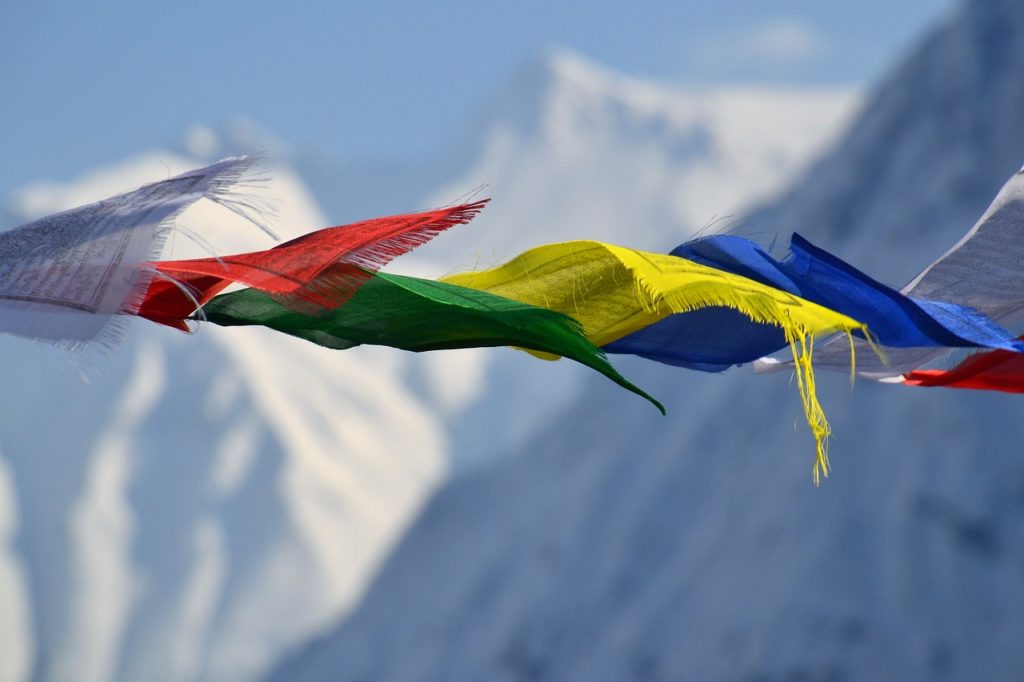 Who can resist Nepal? Not me!
I can't wait to get to this country to check out some of the truly spectacular hiking and eat some of the delicious vegetarian food.
I've had many friends who have visited this gorgeous Himalayan destination and, quite simply, nobody has anything but wonderful things to report. Done deal – on the budget travel destinations list it is!
#8 India
Ok, ok, this really is the big daddy of them all.
If I had to choose only one more country in the world to visit, it would be India. If I had to choose only one more country in the world to spend a long amount of time, it would be India.
This vast, colourful and crazy country absolutely dominates my dreams of budget travel destinations and with my passion for yoga and meditation, India is the one that calls my soul.
#9 Turkey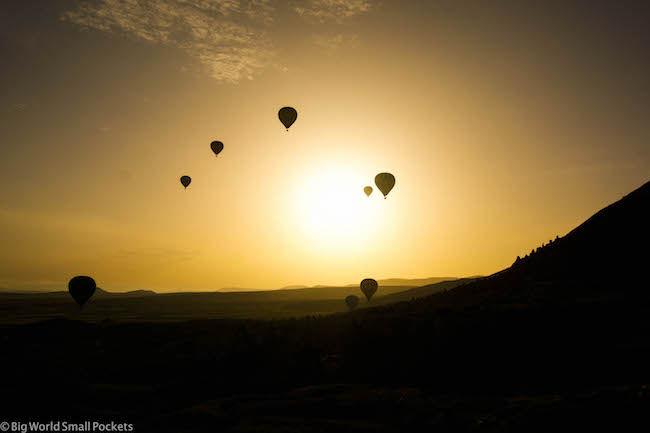 Brilliantly straddling the border between Asia and Europe, the dynamic, divided and delightful country of Turkey captures my imagination.
My plan is to travel through this country by land in 2017 and therefore cross over the continent border set within its heart.
This idea fascinates me and I'm desperate to experience the merging of cultures and customs firsthand here.
---
Whoop whoop, I got to visit Turkey in 2018 and spent 3 amazing weeks there.
My highlight? It had to be hot air ballooning in Cappadocia of course!
---
#10 Lebanon
Don't know much about it, don't know anyone that's been there.
Imagine they have delicious food.
For some reason, I'm sold.
---
Ha ha! Well I know the reason now!
Lebanon is absolutely one of the most amazing travel destinations in the world and I'm totally in love with it, especially the hiking there, the incredible capital of Beirut and the stunning Cedars.
And, yes, I can confirm the food is sensational!
---
#11 Malawi
I've wanted to visit Malawi since I first heard of the country during my time in South Africa in 2004.
Unfortunately, I haven't made it there yet, but this budget travel destination in Africa has never dropped off my list.
Learning of a great music festival that happens at the lake there, as well as the awesome diving possibilities in this land-locked destination, I really want to travel Malawi before all the crowds do.
---
Hoorah! I made it to Lake Malawi in 2017, although unfortunately, I didn't get to scuba dive there. Find out why here.

If you are heading to Lake Malawi, stay at Thumbi View Lodge to enjoying diving, hiking and kayaking in this beautiful national park area.
---
#12 Cambodia
A backpackers' favourite, but still high on my list is the southeast Asian country of Cambodia.
Yes, I want to go to Angkor Wat, but I also want to explore some of the islands this coastal nation has to offer, including those that still don't have roads.
It's pretty much a given that one day these paradise retreats will pass out of the hands of budget travellers and into those of the resort fiends and I plan to get there beforehand!
---
Score! I travelled to visit Cambodia in 2019 and spent 3 incredible amazing weeks there.
My highlight? It had to be snapping an Angkor Wat sunrise – big bucket list tick!

---
#13 Peru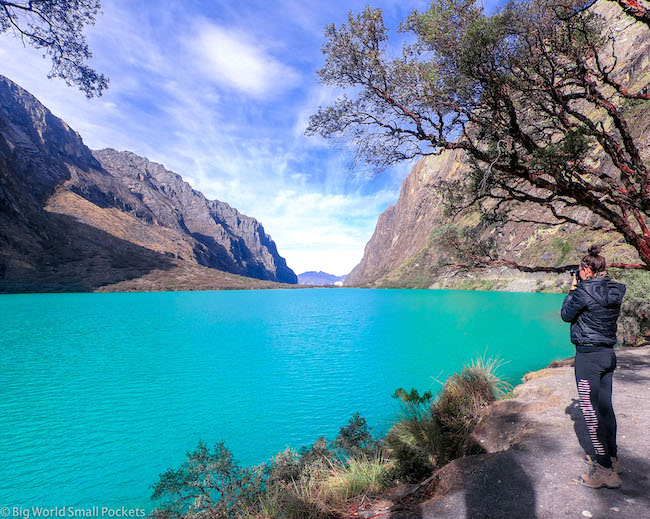 Back to the great continent of South America, the Inca capital of Peru is another incredible budget travel destination still on my list.
As with Bolivia, I'm gutted I ran out of money before making it far enough down the Andean trail to see Peru.
Nevertheless, my promise to get back there one day still holds true and I will explore this fascinating jungle-land of shamans and ruins soon!
---
Score! I visited Peru in 2019 and spent 5 incredible weeks there.
Read the best budget places to stay in Arequipa, Peru here.
---
#14 Jordan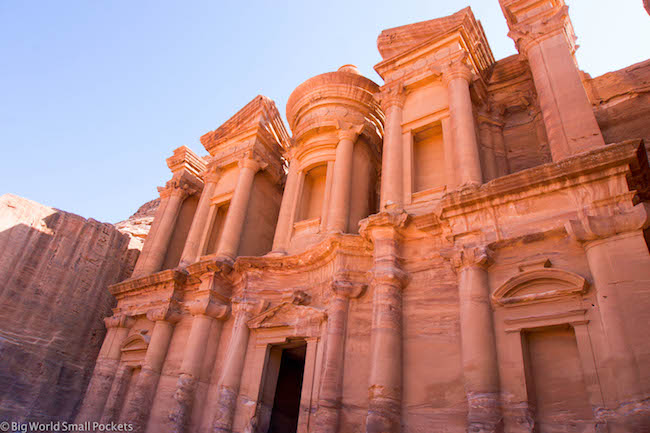 Perhaps a strange one, but I'm reading more and more about other travel bloggers heading to Jordan and can't wait to get in on the action as well!
With fascinating Roman ruins and, of course, the mighty Petra, this small middle-eastern nation sounds and looks very exciting.
---
Whoop whoop! I got to tick Jordan off my travel lust list in 2018!
My ultimate highlight was visiting the ancient city of Petra – learn exactly how you can visit Petra on a budget too HERE!
---
#15 Greece
Ever since the financial crisis devastated this southern European nation, Greece has struggled to get back on its feet.
With tourism making up a large proportion of its economic income however, you've always got the perfect altruistic excuse if you want to travel to Greece!
While some of the islands still boast resorts for the super-rich, much of the country remains cheap to travel in and bargain flights here are normally easy to pick up from a range of European airport.
---
Learn how to explore Athens like a local here.
---
#16 Philippines
Now come on, who doesn't love a tropical island?
Certainly, I'm a sold-up member of this fan club and the Philippines provides the perfect opportunity to sample a slice of paradise among the world's budget travel destinations.
From delicious-looking beaches to idyllic islands and fabulous diving, this country has delight written all over it!
#17 Ethiopia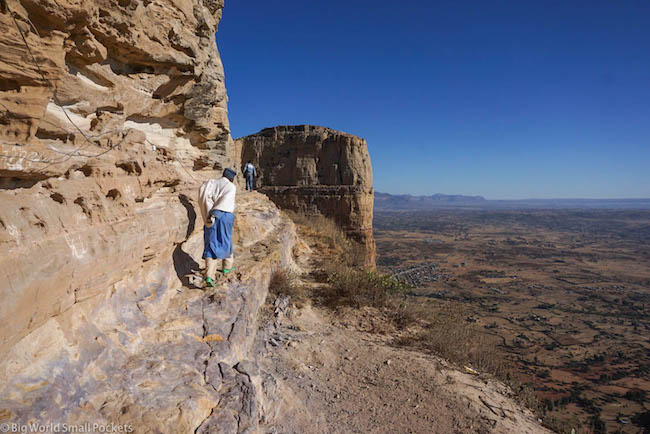 And the final place on my bucket list of budget travel destinations goes to Ethiopia.
Not many people realise the fascinating and unique history this country holds and the richness of its culture.
The difference of this African nation is what draws me to it, as well as the lack of travel infrastructure and the sense of adventure it presents.
---
Oh my goodness, I finally visited Ethiopia in 2017 and immediately fell in love with this country!
From the incredible Danakil Depression to the mind-blowing Tigray Churches, the ancient city of Lalibela to the lake and waterfall of Bahar Dar, this country is so diverse and utterley dazzling!
Get it on your list now people!
---
SAVE IT TO PINTEREST!
Can't wait to see how many of these budget travel destinations I get to visit in the coming years – even thinking about it excites me immensely!
WOO HOO!
I'd love to hear from any of you that have travelled to these places before, so please get in touch with tips and tales so I can share the excitement!