We all know what it's like … ok maybe not all of us, but quite a few of us know what it's like to still be budget travelling in your 30's.
Yes, jobless, homeless and pretty much penniless after the age of 30? It does happen.
And yes, it's happened to me. Probably due to my refusal to simply use a monthly budget template for my finances, but mostly because of that pesky and insatiable desire I still have to trot around the world barefoot and fancy-free like I'm 19!
But I'm not 19, I'm 32 and that means that while somethings have stayed the same, others have definitely shifted, not least in the way I go about travel …
Yes I still like wild adventures costed on a shoestring, but I also quite like a bit of my own space from time to time.
Yes I still like a good chat and a socialise, but I also enjoy an early night and a tea, rather than a late night and a hangover.
And yes, I still like to sit in a hammock and hang out, but equally I want to visit museums, sightsee in cities and explore some of the world's iconic attractions too (rather than turning my nose up at them!)
Perhaps you can relate?
If so, check out these 13 destinations I've picked out as the perfect places to head in your 30's.
If you're still a keen budget traveller like me, then they could be right up your street!
---
Related Posts
---
This page contains affiliate links meaning Big World Small Pockets may receive a small commission on any purchases at no extra cost to you.
---
#1 Peru

If travelling in your 30's has led you to seek a little more purpose in your global wanderings, then combining your chill time with seeing some of the world's most incredible sights is a key way to balance things up.
And when it comes to budget spectacles, there's still few harder to look past than the amazing Machu Picchu.
Ok, it may be very popular and you'll likely be jostling with the crowds to see it, but who doesn't want to tick this brilliance off their bucket list?
Also, now you're a bit older, you'll probably be a bit more up for the hike to get there, rather than semi-begrudging the early mornings and time away from the bar!
---
Check out the best budget places to stay in Arequipa, Peru here
---
#2 Nepal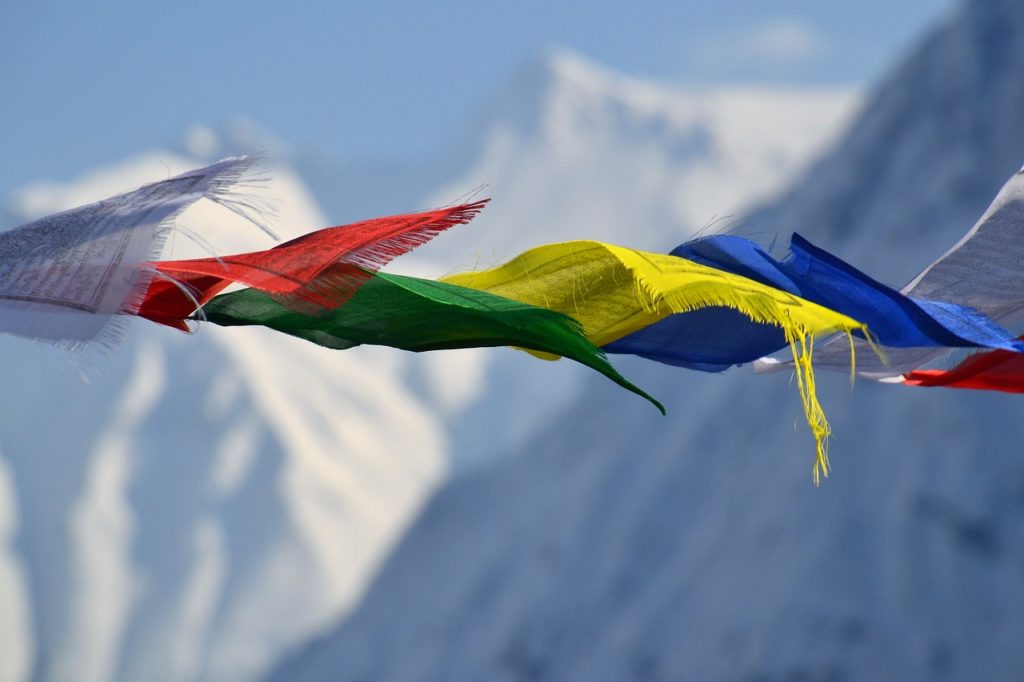 Again, another great option if joining the 30+ budget travel club has led you to becoming a bit more active and motivated!
Yes, Nepal is still a wonderfully cheap place to head to, but is filled with so many amazing hikes that at least of them is bound to get your fired up!
The Annapurna circuit is of course the best known, but there's stacks of others to choose from as well, depending on your timeframe and … well, fitness really!
There's also lots of yummy meditation courses and temples to visit in Nepal, which may well be your thing these days too.
#3 Botswana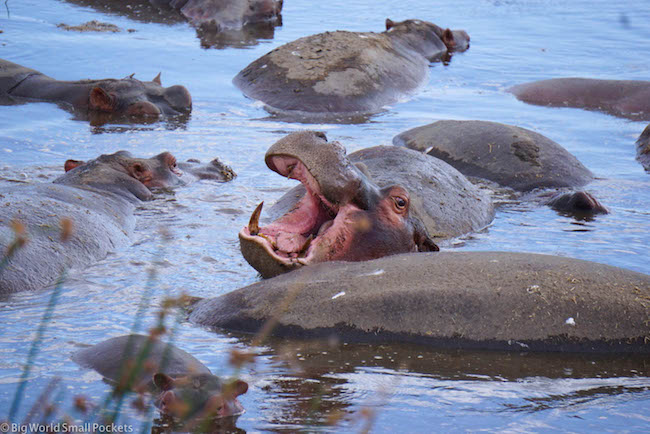 When it comes to Africa, it really is all about hitting Southern Africa if you're on a budget.
While partying in Cape Town may still have some appeal, it's also perhaps quite possible, that joining a safari tour to see some of this continent's more adventurous side may be calling you now too … it definitely is me.
Botswana is one of the cheapest countries to safari in Africa, with both the Okavango Delta and Chobe National Park providing world-class wildlife spotting opportunities.
Neither of these reserves are possible as self-drive opportunities, but a number of budget overland tours will take you there for not much more. And the stuff you'll get to see with an experienced guide will more than make up for the small price difference.
---
Learn more in my posts The Top 5 Places for an African Wildlife Safari on a Budget and Chobe River National Park
---
#4 Ethiopia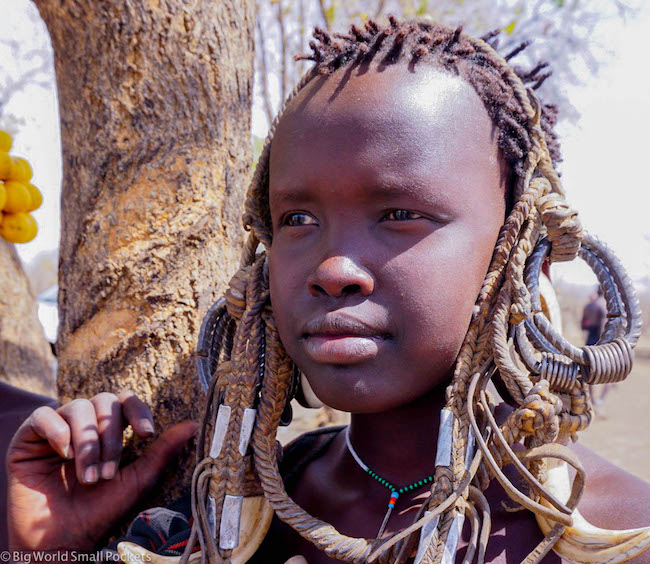 Another African beauty, Ethiopia is another budget travel destination perfect for those who are a little bit older than your average gap-year student …. (no disrespect, I've been there too and I get it!)
I know this because I'm planning a trip myself there soon, and am wholly fascinated by this culturally rich country that few of us know little about.
A place of ancient civilisations and the birthplace of modern humans, the idea of exploring all of Ethiopia's history and its many world heritage sites really excites me these days.
And then, of course, there's the coffee …
---
Check out why I think Ethiopia's Danakil Depression is the Most Dramatic Destination on Earth!

---
#5 Ecuador
From one diverse country to another, Ecuador still sits up there as one of my favourite countries worldwide when I visited in in my late 20's.
For starters, its changing landscapes are mind-blowing with jungle, mountains, coast and colonial cities all rubbing shoulders closely together.
There's also lots of hiking opportunities in this small South American country, as well as tons of adventure activities such as diving in the Galapagos (read about how to visit the Galapagos on a budget here) or rock climbing in Banos.
On top of all this, there's also some fascinating cultural experiences to have in Ecuador, with local homestay experiences very possible and a strong, indigenous culture still very present in everyday life here.
---
Read about my Top 5 Recommended Hikes in Ecuador here
---
#6 Guatemala
And so to another a fabulous country with a strong indigenous culture, Guatemala is known to have stolen many a traveller's heart.
It's generally an older crowd that tend to budget travel in Central America, so you certainly won't feel out of place here if you are a bit older and can easily slip into a Spanish class in Antigua or a yoga class at Lago Atitlan without feeling out of place.
I also recommend making the trek to Tikal in the north of the country. This spell-binding religious and historical site is unbelievably cheap to visit and utterly amazing!
---
Read more about Tikal, plus the other top destinations I recommend visiting in Guatemala here
---
#7 Costa Rica
Another Central American country I think is perfect for budget travellers in their 30's is Costa Rica.
While this Pura Vida nation is a little more expensive to travel in compared to some of its neighbours, it's still a heck of a lot cheaper than many of the countries in South America and definitely North America.
What sets Costa Rica apart however, and what makes it worthwhile, is the level of biodiversity contained within this small nation.
Filled to the brim with national parks, amazing and accessible wildlife and some of the most beautiful scenery on earth, this country packs in the Pacific Ocean, the Caribbean coast, rainforest, cloud forest, mountains and lakes in between!
Phew!
---
Read My Top Tips When it Comes to the Most Incredible Things to Do in Costa Rica on a Budget
---
TRAVEL INSURANCE
World Nomads offers simple and flexible travel insurance. Buy at home or while travelling and claim online from anywhere in the world.
Alternatively, if you're a long-term traveller, digital nomad or frequent remote worker seeking travel health cover, check out Safetywing's Nomad Insurance policies.
#8 Morocco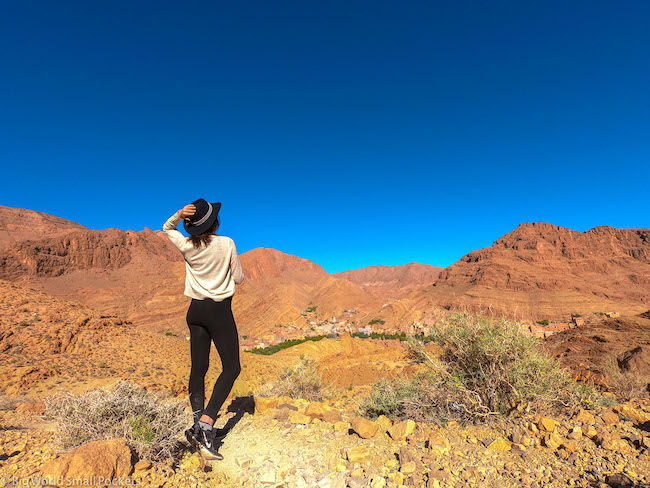 Sitting at the top of the African continent, Morocco is a jewel for many travellers, but appreciated more by those who have a bit more worldly-knowledge behind them.
From the mountainous splendour of the Atlas, to the souks of Fez and the Sahara Desert, Morocco is a sensory spectacle at every turn.
I think travelling to Morocco in your 30's allows you to appreciate this country more, to enjoy it and to relish in it!
There's also so many beautiful fabrics, patterns, colours and textures to see, and to buy, I'd definitely make full use of that aspect now I'm a bit older!
#9 India
The holy grail for many budget travellers and the mecca for spiritual searchers everywhere, there's not much I can say about India that hasn't been elucidated already.
I guess all I can say is … go!
And now you're over 30, getting beyond the beaches of Goa to explore more of the richness and diversity India has to offer is an invitation you shouldn't refuse.
#10 Bhutan
I'm desperate to get to Bhutan. That's mostly entirely why it's made this list.
In order to preserve its very unique culture, you do have to take a guided tour in order to visit Bhutan.
This can make things a little more expensive, but in the grand scheme of things it certainly still qualifies as a worthy country to visit given this entirely unique view you'll get to glimpse.
Daily tour prices include all accommodation, food, transport and guide. The cheapest months to visit are January, February, June, July, August, and December, when the rates are $50USD less per person per day.
For more information, check out the Tourism Council of Bhutan.
#11 Albania
Trending right now, Albania is the hot new spot to hit up … and I'm not just talking about for all the Euro Rail summer students.
No, Albania is rapidly filling up with more discerning budget travellers that want to get off the beaten track and discover ancient archaeological sites, forgotten Medieval towns and some stunning isolated beaches.
Read all about why I'm so glad I visited Albania here and start booking your flights before the crowds asap!
#12 Romania
Another beauty in Eastern Europe that's still easy on the wallet is Romania – also rapidly attracting more travellers due to its beautiful cities and dramatic landscapes.
It's likely in your 20's you've covered many of Europe's more popular tourist countries like France, Spain, Italy and the Netherlands, so now's the time to branch out a bit … and Romania is an excellent place to start!
---
Learn more in my posts The 6 Best Places to Visit in Romania and The 10 Best Things to Do in Romania for Backpackers
---
#13 Portugal
And last, but not least, is Portugal – a land of dramatic coastline, quaint crumbling cities and tons of traditional villages.
Becoming big on the wwoofing scene, Portugal is a great place to try some work exchange, if you haven't already. This is a superb way to keep your travels cheap and throughout Portugal there's loads of places you can help work on the land and stay/eat for free.
There's also quite a bit nomadic / alternative living culture in Portugal, with many 30-year old Europeans descending on the country in their campervans to enjoy the solitude, sunshine and surf that the Atlantic coast of this country offers.
LIKE IT? PIN IT!
So there you have it, the 13 budget destinations I reckon are perfect for visiting in your 30's.
Please let me know if you've visited any of these great countries and agree!
Or perhaps you have some more suggestions to add to the list too?
I'd love to hear from you in the comments below…