Determined to book yourself a summer holiday this year but worried the state of your bank account may threaten your plans once again?
Well fear not!
I've put together my list of 10 epic budget travel destinations for your next summer holiday, so that you can get planning, booking and packing for your sunshine trip without a worry.
---
Related Posts
---
This page contains affiliate links meaning Big World Small Pockets may receive a small commission on any purchases at no extra cost to you.
---
#1 Crete, Greece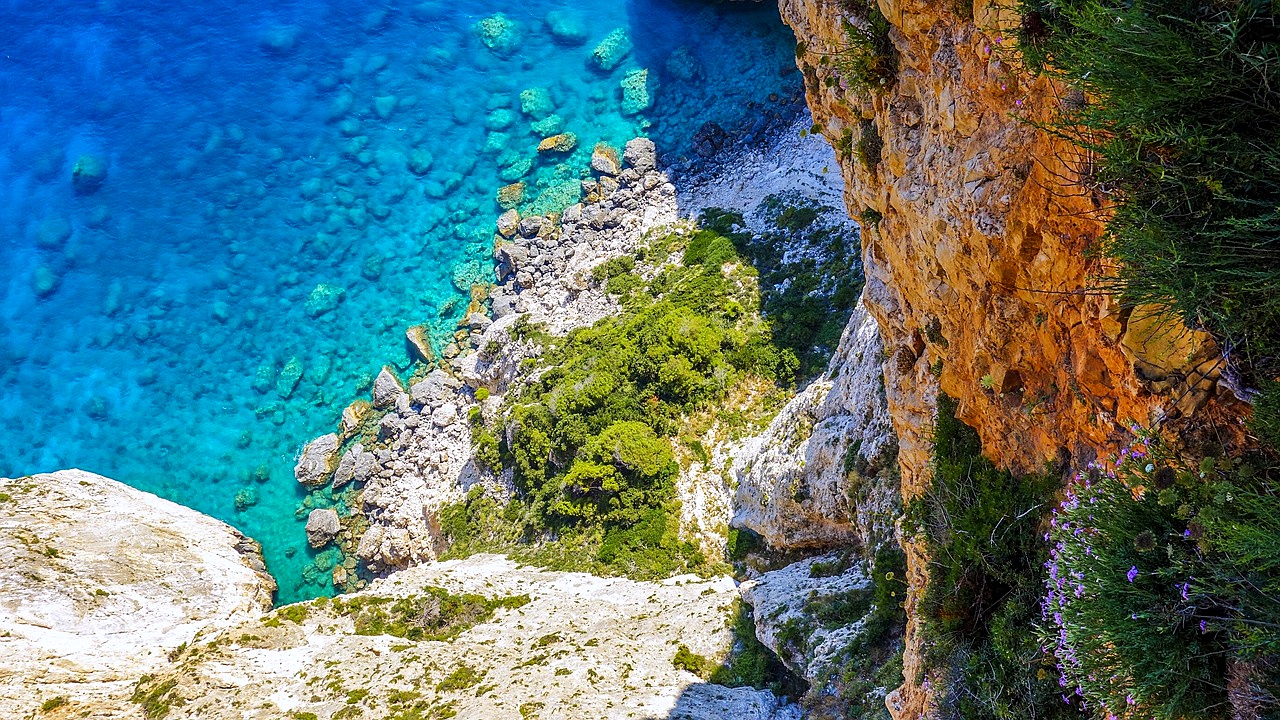 Greece has to be one of the quintessential summer holiday trips and with the country still in a bit of economic turmoil (not that I want to delight in that by any means), it's a good place to head if you're on a budget.
While many go for the classic islands of Santorini, why not get off the beaten track in Greece and head to the island of Crete instead.
Still offering beautiful beaches, great countryside peppered with quaint villages and hours of sunshine, this is a superb choice for a European summer break on the cheap.
Dorm beds in one of Crete's excellent hostels, like Rethymno Youth Hostel, can be picked up for as little as 10€, even in the summer high season, and you can easily live off gyros and other local cheap foods for a similar amount per day.
In terms of getting around, Crete's public bus system is super cheap, or if you want to explore hidden beaches, like Elafonisi, then you can hire a moped instead for around 15€ per day.
Otherwise, just enjoy strolling traditional villages such as Loutro or visiting ancient ruins like Knossos, which you can see for as little as 6€.
There's also some great hikes on Crete like Samaria Gorge. Set within a national park, this is an all-day hike that only has a 5€ entrance fee – bargain!
#2 Isla Mujeres, Mexico
Super warm in the summer months, heading to this small island off the coast of Cancun in Southern Mexico is perfect holiday material, especially if you're looking to escape the crowds.
Technically cyclone season during the summer, although it's super rare to get any high winds before September, this does enough to scare away the crowds meaning you're quite likely to have the place to yourself!
Any rain you may get will quickly pass and when the sun returns you can enjoy relaxing on Caribbean white sands such as those at Playa Norte, or exploring this safe location on foot or push bike.
And if that wasn't enough to tempt you, summer season here also offers you the chance to dive with whale sharks!
Getting to Isla Mujeres is pretty economical with flights to Cancun always well priced and then it's just a short ferry ride away.
The best hostel in town, or should I say right on the beach, is Poc-Na Hostel, which has camping, making it even cheaper!
For the cheapest food, stick to the small supermarkets or head to the local eateries that are gathered near the Mercado on Av. Guerrero.
#3 Tofo, Mozambique
The best time to visit Mozambique is during the dry season from June to September and the coastal resort of Tofo, on the southern coast of this African country, is the perfect place to head.
Not only can you soak up the rays on the fabulous world-class beaches here, but Tofo also boasts some wonderful diving opportunities too with mantra rays, sharks and turtles high on the agenda.
June to September is actually the best time for diving in Mozambique, with less storms and fewer strong currents around.
And it's whale season too at this time. So, if you've ever wanted to experience whales breaching, you can check out both the Great Southern and Humpback Whales right from Tofo's shoreline.
Spotting them is almost guaranteed and there's fewer places in the world that are cheaper to do so.
Check out the wonderful Pariango Beach if you're looking for somewhere cheap to stay right on the beach and choose from camping, dorms and private chalets.
#4 Porto, Portugal
Portugal's second city, the faded grandeur of this beautiful destination is strangely mesmerising and something of a photographer's dream.
One of the free 2.5 hour Porto walking tours is a great way to get to know the city and after that, you have to visit in the famous Livraria Lello & Irmão Bookstore as well as the Ponte Luis I bridge, which connects to the Vila Nova de Gaia district.
It's also worth noting that all of Porto's museums are free to enter every Sunday between 10 am and 1 pm, so try to time your visit with this if you can.
Then, of course there's the port, a fortified sweet, red wine, that is this city's most famous export and beverage.
For just 5€ you can visit the wine caves, sample some great tastings and learn about how this delicious wine is produced.
Otherwise, pick up an excellent bottle for only a few euros in the local supermarket and enjoy it sat on the banks of the river watching the sunset.
One of the cheapest cities in Europe for food, you can grab a meal bargain in Porto by heading to the market, where you can pick up a feast for under 10€.
A hostel dorm in the excellent O2 Hostel will set you back about the same amount and Ryanair offer cheap flights to Porto from across Europe.
#5 Fez, Morocco
Although it can be hot, the summer months in Morocco mean festival time and that more than makes up for the temperatures.
Instead of heading to Marrakesh like everyone however, why not check out the country's second city of Fez instead, which is cheaper and more authentic.
Yes, if you ask me, this place far outstrips its closest rival with its historic buildings, incredible souqs and a traditional way of life still very evident in the old town.
Check out the sensational tanneries, which have changed little since Medieval times and delight in your ability to buy some fantastic leather goods for a fraction of the price back home.
Then take a look at my list of the 17 best things to do in Fez for more ideas!
When it comes to accommodation, the wonderful Dar Rabha in Fez boasts dorms for only 7€ – perfect for your summer holiday on a budget.
#6 Brittany, France
When it comes to seeing France on a summer holiday, then my personal preference is always for the northern region of Brittany.
Delightfully provincial, with far less glitz and pretension than the south, Brittany is the perfect spot of you want a summer holiday in France on a budget.
Hop on Brittany Ferries from the UK and you can be in France in a matter of hours.
What's better is that you'll also have your car, which will allow you to cheaply and independently explore this charming part of the country.
Highlights include the insane-looking monoliths of Carnac (6€ entrance fee) and that amazing boulder-strewn landscape of Huelgoat (free to enter).
When it comes to eating delicious French food on the cheap too, no one does it better than Bretons! Avoid the touristy restaurants along the seafronts and instead head to the hypermarket where you can stock up on picnic treats such as fresh baguettes, cheese, pate and a bottle of red for a couple of euros.
Avoid the touristy restaurants along the seafronts and instead head to the hypermarket where you can stock up on picnic treats such as fresh baguettes, cheese, pate and a bottle of red for a couple of euros.
Then take your picnic down to some of Brittany's best beaches including Plage de Tresmeur and Plage Kastel Yar.
The best budget accommodation option Brittany is to camp, so check out the ferry and camping in France options here.
#7 Bogota, Colombia
The perfect time to visit Bogota, the capital of Colombia, is during the summer months of July and August when this mountainous city is at its driest.
Wonderfully cheap, the city also comes to life at this time of year, with lots of carnivals taking place, including street theatre festivals and the infamous carnival of Bogota, which attracts locals from across the country.
A delightfully bohemian city, summer is arguably the best time to gauge the vibe of Bogota and with great hostels like Swiss Hostal Martinik costing you only $7 USD including free breakfast and with a delightful kitchen too, what's not to love!
As well as enjoying some festival time, no trip to Bogota would be complete without wandering the streets of 'La Candelaria' district and marvelling at its street art.
There's also the great gold museum and Botero Gallery to explore, both of which are free, or reduced in price, on a Sunday.
For more ideas, check out my post 10 reasons why Bogota should be on your bucket list.
When it comes to food, stick to street snacks such as arepas and empanadas, which cost next to nothing and if you're looking to enjoy the city's nightlife, then preload with some Aguardiente, a local spirit known as firewater that's the cheap way to get the party started!
#8 Komodo National Park, Indonesia
Beloved the world over for its cheap lodgings and food, coupled with beautiful beaches and tropical landscapes, Indonesia is a perennial budget travel favourite.
May to September is actually the best time to visit here. With the dry season in full swing, it conveniently aligns with the northern hemisphere summer holidays!
Sure you can relax on the beach in Lombak, dive Raja Ampat or party in Kuta, but why not do something totally different when in Indo and visit the UNESCO-listed Komodo National Park.
Here you can spot the biggest lizard on earth, the Komodo dragon, as well discover one of the most diverse marine areas on the planet.
To get the cheapest deal for exploring Komodo National Park, base yourself in a backpackers in Labuan Bajo for around $6USD a night and book one of the many tours and trip heading to the park from there.
#9 Saranda, Albania
The forgotten corner of Europe, Albania is a budget traveller's dream destination and an ideal spot for your next summer holiday.
From the ancient ruins of Butrint to the white sands of Pulbardha beach and the Ksmail Islands, it's all accessible from the coastal resort of Saranda.
Here you can enjoy fresh fish dishes for a couple of euros and stay in a pretty decent place, like Dolphin Hostel, for not much more. With dorms from only €7 this accommodation choice has free wifi, a great kitchen and a friendly atmosphere.
Wonderfully off the beaten track, it's well worth getting to Albania before the crowds. So hop on a bus either from the capital Tirana or from Athens across the Greek border and you'll be here in no time!
#10 Manuel Antonio, Costa Rica
Although it is technically the wet season from May-August in Costa Rica, there is far less rain around from June-August, than there is in September-November.
This makes Costa Rica the perfect place for your next summer holiday because, with less people around at this time of year, prices are at rock bottom – the perfect excuse to head here on a budget trip!
Check out my unforgettable recommendations when it comes to enjoying on Costa Rica on a budget here.
If you don't have enough time to explore the whole country, then I would suggest heading to the town Manuel Antonio and basing yourself there.
The perfect one-stop Costa Rican shop, this destination boasts beautiful beaches, awesome hikes and wildlife galore.
One of the country's most famous national parks is only a short distance away and with any luck you'll spot sloths, toucans, iguanas, monkeys, coatis and much more in this protected rainforest haven.
Dorms in budget accommodation can be picked up for around $10USD a night in Manuel Antonio (check out the awesome Hostel Vista Serena as an example ), but you may be able to negotiate this even lower as they'll be so few others around!
When it comes to food, the classic gallo pinto dish of rice and beans remains as cheap and tasty as ever, especially when enhanced with some yummy platannas or cassava. Head to the sodas (local diners) for some other great and cheap Costa Rican food.
PIN IT TO PINTEREST!
So there you have it, 10 epic budget travel destinations for your next summer holiday!
Tell me, where are you off to this year and what are you going to do there?