High in the lofty Andes, the city of Bogota is the social, cultural and financial pinnacle of Colombia.
Brilliantly showcasing much of what this stunning country has to offer, the capital blends a busy modern metropolis, with the an undeniably Latin beat and bounce that sees super street art sitting next to world-class galleries, tasty street snacks lined up next to world class restaurants and cart-led donkeys moving along next to high-speed trams.
No longer a dangerous, narco- war zone, Bogota is a youthful, vibrant and exciting South American city that should be on your bucket list. Here's 10 reasons why:
Here's 10 reasons why…
---
Related Posts
---
This page contains affiliate links meaning Big World Small Pockets may receive a small commission on any purchases at no extra cost to you.
---
#1 Paloquemoa Market
This bustling hub of stalls, vendors and colourful treats belies a little of Bogota's obsession with food.
Top of the list, are the stunning array of fruits that are grown in Colombia and which can be seen, sampled and sold in this, the city's biggest market.
Don't miss the chance to do as the locals do and enjoy a refreshing freshly made juice too – fruit salads and smoothies are also available.
The Paloquemoa Market really captures a lot of the energy and atmosphere of the great city of Bogota – just one reason this wonderful capital should definitely be on your bucket list.
#2 Graffiti
There is a distinct climate of counter-culture bound up in the city of Bogota, one that is most easily visible in the incredible street art of this city's walls.
Take your time wandering around the centre of the city and admiring the political and social undertones of these great artistic outputs.
Intricate and inspiring, they give Bogota a new unique voice and appearance and belie just a part of the fun this super city has to offer.
#3 Botero Musuem
This is one of the best galleries I visited in Latin America as it beautifully displays the wonderful work of this unique, Colombian artist.
The style of Botero's work is very distinctive and you will probably recognise it.
However, whether you are familiar with his work or not, the free Botero museum gives you a wonderful opportunity to learn more about the artist and the fascinating art he created.
The museum also houses a large international collection, including work by Mattise, Monet, Dali and Picasso.
#4 Villa de Leyva
Seriously, one of the top reasons Bogota should be on your bucket list is due to the fantastic number of day trips or weekend trips you can take to the surrounding area.
Standing out is the gorgeous colonial town of Villa de Leyva which makes a great countryside excursion from the city.
Renowned across the country for its beauty, you can easily spend a few days here, relaxing, strolling the cobbled streets and taking a ton of amazing photos!
#5 Hot Chocolate and Cheese
A local speciality, another one of the reasons Bogota should be on your bucket list is for its most famous local delicacy.
On a chilling Andean morning, there is nothing better than sitting in one of Bogota's wonderful cafes and warming up with a scrummy, steaming cup of hot cocoa accompanied by a small block of cheese.
Dropping the cheese into the chocolate, and allowing it to melt, adds a whole new dimension to this classic drink and is an old Bogota tradition that you have to sample!
#6 La Candelaria
Bogota's historic quarter, known as La Candelaria, is a picturesque maze of cobbled streets that delight and entertain almost any visitor.
With quirky cafes, hidden bars and funky shops, it's a great place to slowly discover a more bohemian side to this city amidst colonial, cobbled streets.
To me, it always looks like something out a fairytale, with stunning architecture and a fascinating story to tell.
#7 Ciclovía
Bogota is a trend-setting, cyclist's paradise – just one reason why this Colombian city should be on your bucket list!
Every Sunday, many of Bogota's city centre roads (76 miles of them to be precise) are cleared of cars and left to be ruled by bikes.
This hugely popular reclaim the streets programme is also loved by roller-bladers, joggers and dog walkers alike, who also get in on the action!
Running since 1974, this amazing initiative has now been expanded to include Recrovía which sees the city's parks and pathways filled with free yoga and aerobic classes.
#8 Gold Museum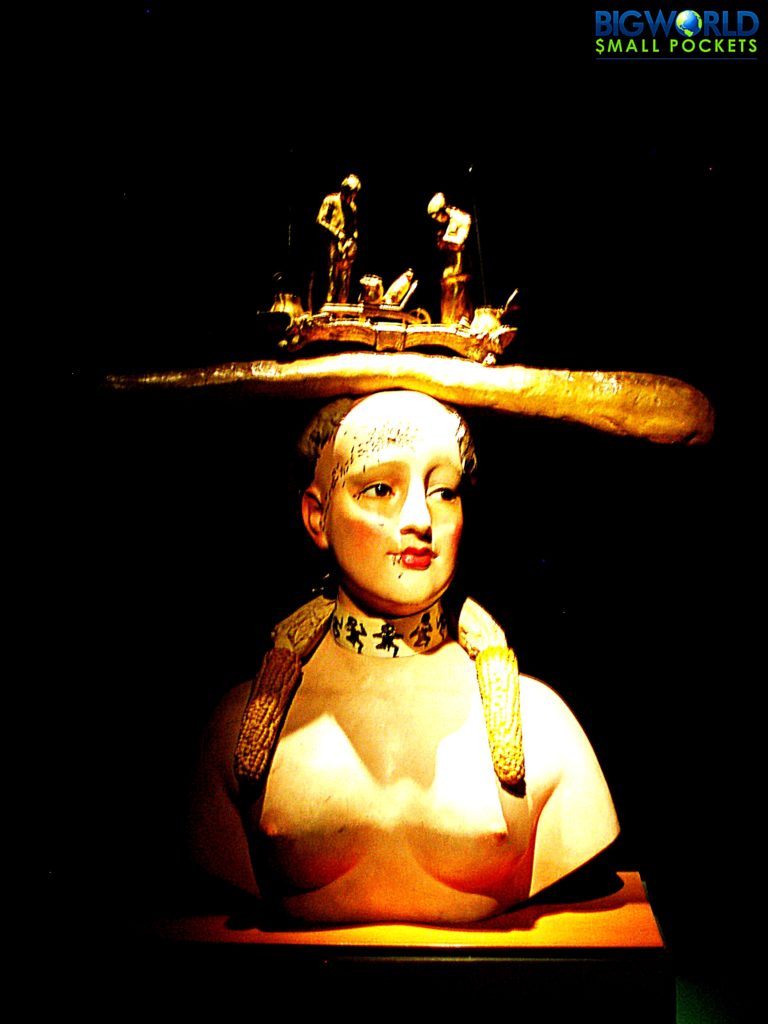 Right in the city's Central Square, the Museo del Oro (Gold Museum) tells the story of Colombia's complex relationship with this precious metal.
The items on display are stunning and the diverse collection you'll see is one of the largest in the world.
With descriptions in both English and Spanish and free one-hour tours twice daily, there is a both surprising and fascinating amount to learn about this most revered substance.
#9 Sunset at Monserrate
Towering up to a staggering height of 3,152m the Monserrate Mountain, unsurprisingly, dominates the skyline of Bogota.
Set almost within the heart of the city, it affords those who reach the top with wonderful views, particularly those of the south end of the metropolis.
Traditionally a pilgrim destination, the climb up here is arduous, but it is possible!
If you're feeling like the easy option however, enjoy a cable car ride to the top and then enjoy the stunning Andean views at the end of the day – the colours alone making this one of the best reasons why Bogota should be on your bucket list.
#10 Nightlife
If you want to let your hair down, then Bogota is a great place to do just that.
With a huge collection of bars, clubs and pubs all bursting at the seams, it's a bustling place that takes on a whole other existence after dark.
Most of the action is centered around the Zona Rosa, so head here for the greatest selection and the biggest crowds.
PIN IT TO PINTEREST!
Artistically and architecturally rich, full of cafes and culture, Bogota, the capital of Colombia, is a must-see on any bucket list.
So tell me, have you visited this great city?
Did you love it too?
What was your favourite part?