It's a whole thing now isn't it, travelling for Instagram!
Yup the social media that has inspired our wanderlust more than any other, is now causing more and more of us to hunt down those spots that have the WOW factor – a wow that we can *snap* and share!
Ha ha ha!
But if you're bored of the Paris pictures, the Santorini shots and Cambodia captures, then I'll let you in on a little secret.
Africa, perhaps the most off the beaten track travel continent, is just brimming with insta-worthy amazingness and, best of all, hardly anyone knows about it.
So, if making your friends super jealous is the aim of the game, why not head somewhere a bit different and try these 25 stunning spots for the best Africa Instagram shots… EVER!
---
Related Posts
---
This page contains affiliate links meaning Big World Small Pockets may receive a small commission on any purchases at no extra cost to you.
---
Grab Your Copy of How to Travel Africa for Less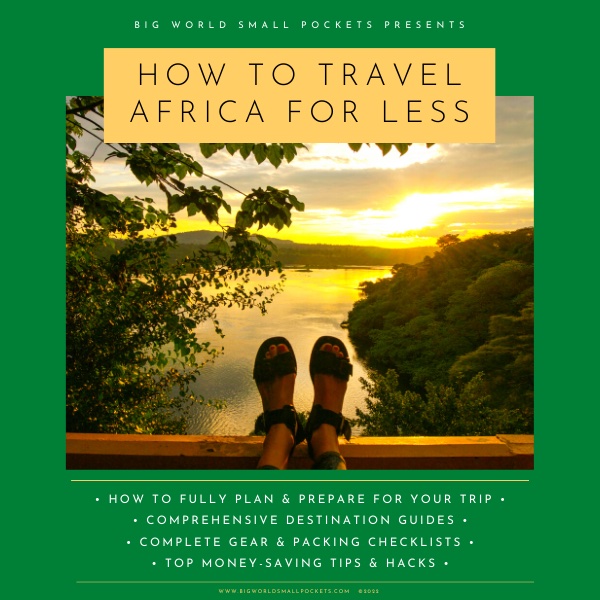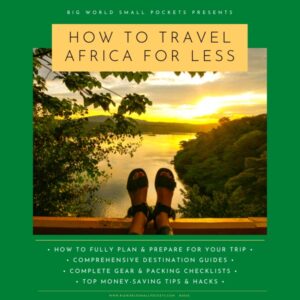 My ultimate guide to travelling Africa on a budget is now available, meaning you can finally get ALL my top tips for adventuring around all, or parts, of this amazing continent in one handy eBook, including…
Full Planning & Preparation Guides
Detailed Destination Info
Complete Packing & Gear Lists
Top Money-Saving Tips & Hacks
#1 Cape Town, South Africa
Perhaps the most beautiful city in Africa, it's no wonder I'm kicking off this list with Cape Town.
With the meeting of 2 oceans and Table Mountain springing up in the background, it's hard to beat this urban beauty of an Instagram spot.
SEE MORE: The 18 Best Things to Do in Cape Town on a Budget!
#2 Drakensberg, South Africa
South Africa's most famous mountain landscape, the Drakensberg are definitely one of the best Africa Instagram spots.
Grab your tent, your hiking boots, your camera and get out there!
READ MORE: The Top 15 Things to Do in South Africa!
#3 Sossusvlei, Namibia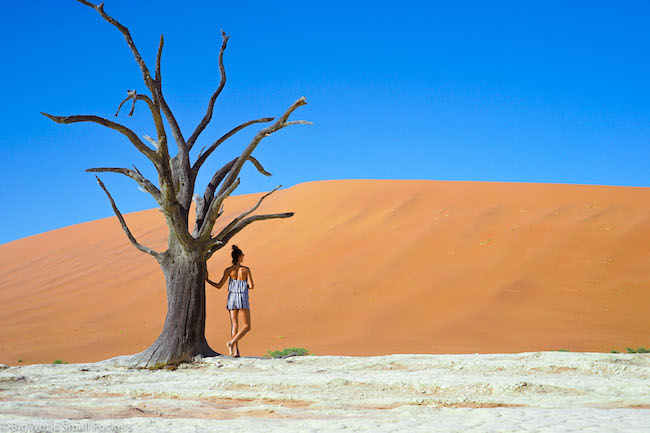 Amazing desertscapes await you at this huge salt and clay pan which sits amidst towering red dunes in the South of Namibia.
While it remains one of the countries most visited locations, the vastness of this arid landscape will really make you feel like you have the place to yourself.
5 ESSENTIALS FOR SNAPPING THE BEST OF AFRICA
#1 Lightweight, Camera – I love my mirrorless Sony A6000. Light, compact, robust it's perfect for Africa travels.
#2 Zoom Lens – Especially important for safari shots, my Sony E 55-210mm did a great job.
#3 Gorilla Tripod – The Gorillapod is the tripod you can take anywhere. This light, small and hugely versatile piece of travel kit is a most for Africa.
#4 Spare Battery – You never want to run of battery in Africa, ever!
#5 Large, Fast SD Memory Cards – Taking multiple memory cards with you to Africa is a must; the larger and the faster the better! Top notch memory cards will stop you having to delete pics, swap cards, or miss shots as fast-action processing for wildlife in particular is required.
#4 Bazaruto Archipelago, Mozambique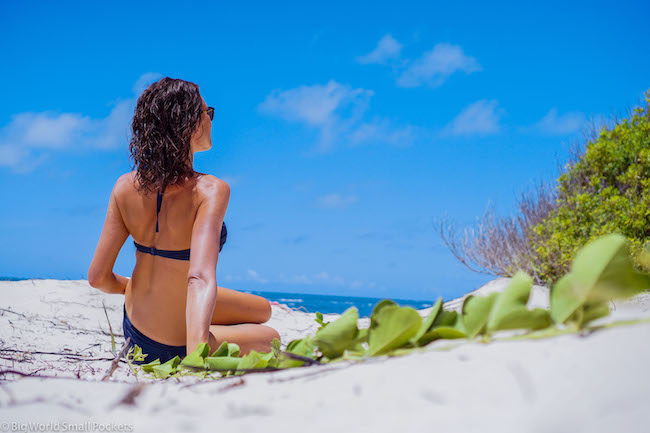 Indian Ocean paradise awaits you at Mozambique's stunning coastline.
From diving with whale sharks to star gazing from your beachside camp, this beautifully carved bay shows off the African coastline at its best.
LEARN MORE: The Best Time to Travel to Mozambique & 10 Other Top Travel Tips
#5 Chobe River National Park, Botswana
Less famous than neighbouring Okavango Delta National Park, Botswana's Chobe River National Park nevertheless provides some stellar sunset water shots, with wildlife galore and half the people!
LOOKING FOR A BUDGET TOUR IN AFRICA?
If you're interested in an unforgettable, well-priced tour in Africa, with guides you can trust, then email me at [email protected] with some ideas about where you want to go and I'll send you my top recommendations – simple!
#6 Victoria Falls, Zimbabwe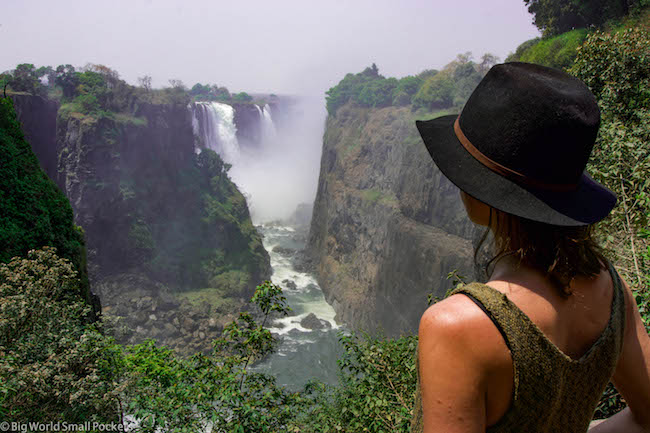 One of the 7 natural wonders of the world, it's a no-brainer that Vic Falls makes it onto my list of the most instagrammable spots in Africa.
Straddling 2 countries, you can choose to visit this huge spectacle from either Zambia or Zimbabwe, but personally, I feel the later provides the best lookouts!
READ MORE: 8 Things to Do in Victoria Falls Guaranteed to Get Your Heart Racing
#7 Spitzoppe, Namibia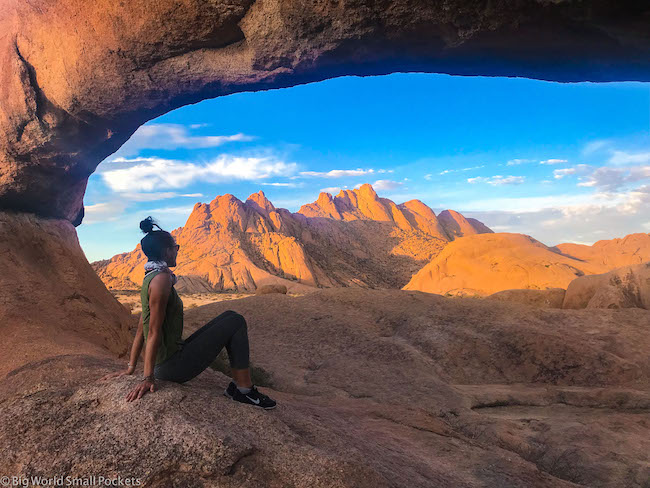 Out in the heart of this desert country, Spitzkoppe is an incredible landscape full of epic rock formations that reflect the light of sunrise and sunset like nothing else!
Camp here, under the stars and you'll get the chance for some epic long exposure, Milky Way, starscapes too!
READ MORE: 9 Amazing Places to Visit in Namibia
#8 South Luangwa National Park, Zambia
My favourite park in Southern Africa – yes even beating those iconic ones like Kruger – South Luangwa National Park in Zambia is a treat for you and your camera!
As you spot big cats on safari drives and big elephants in your campground, venturing here is an experience you'll never forget!
#9 Stone Town, Zanzibar
I fell in love with Stone Town, the capital of the island of Zanzibar, from the moment I arrived here.
Like stepping into a lost world, the windy narrow streets, ancient wooden doorways and crumbling buildings feel utterly magical and certainly provided some of the best Africa Instagram shots I have!
TRAVEL INSURANCE FOR AFRICA
World Nomads offers simple and flexible travel insurance. Buy at home or while travelling and claim online from anywhere in the world.
Alternatively, if you're a long-term traveller, digital nomad or frequent remote worker seeking travel health cover, check out Safetywing's Nomad Insurance policies.
#10 Ngorongoro Crater, Tanzania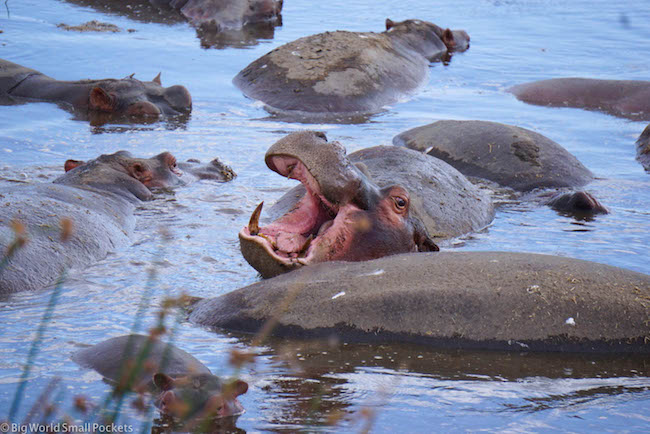 Standing at the top of the Ngorongoro Crater and peering down into the enormous bowl in the earth's surface below was enough to make one of my travel companions cry!
And that's before we even got down into the crater to see the amazing wealth of wildlife there!
Have I convinced you yet?
LEARN MORE: Why Tanzania's Serengeti Will Blow Your Mind!
#11 Bwindi Impenetrable Forest, Uganda
One word for you here people, gorillas!
Perhaps the ultimate Africa Instagram location when it comes to making your friends jealous!
DISCOVER MORE: The Ultimate Guide to Gorilla Trekking in Uganda
#12 Lake Naivasha, Kenya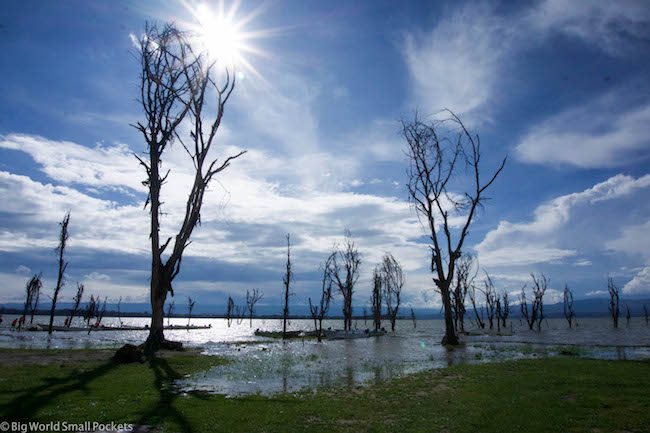 Not the grandest of Kenya's National Parks, but a sunset cruise on this lake, and the amazing colours it reflected, captured my heart and that of my camera.
READ MORE: 14 Spellbinding Things to Do in Kenya
#13 Masai Mara, Kenya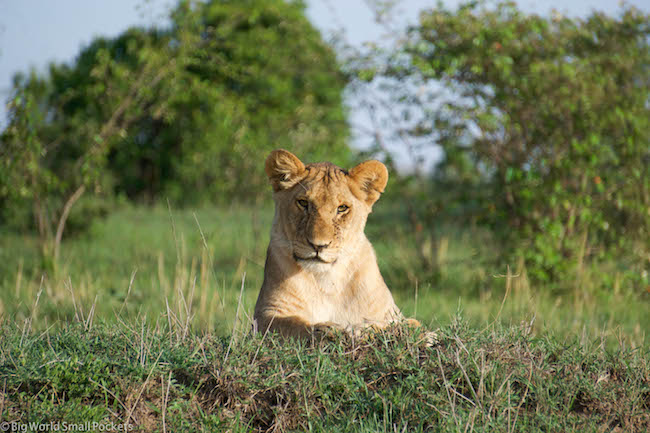 Ok, so this one definitely gets my award for the best safari in Africa!
You name it, the Masai Mara's got it!
Big 5 = check
Stunning Landscape = check
Unique Culture = check
Africa Instagram Shots to Die For = check
#14 Diani Beach, Kenya
Kenya is hogging the limelight a bit here, but I couldn't go past this country without mentioning Diani Beach.
If you're looking for quintessential coastline, with the turquoise Indian Ocean, fine white sand and the odd tropical palm tree thrown in, Diani's your bag!
LEARN MORE: My Quick Guide to Kenya's Coast
#15 Lalibela, Ethiopia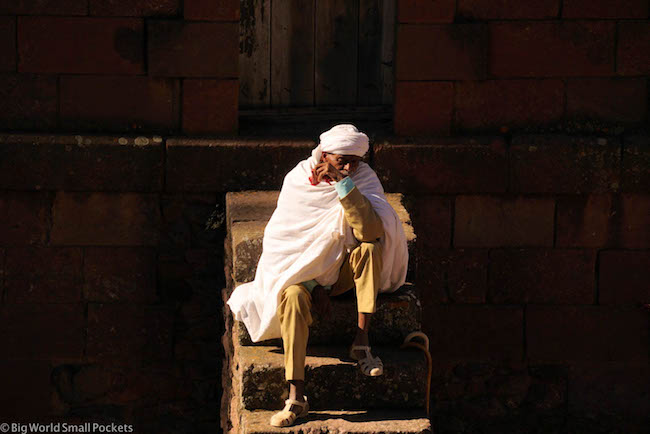 Hold onto your hats people, we've reached Ethiopia and things are about to get even more magnificent!
Coming in first is the town of Lalibela with its UNESCO rock-hewn churches and fascinating religious practices that have continued, uninterrupted to this day, for over 1500 years.
READ MORE: Everything You Need to Know About Visiting Lalibela, Ethiopia.
#16 Omo Valley, Ethiopia
Totally different from Lalibela and perfectly showcasing just how diverse and different Ethiopia is, the Omo Valley region in the country's south gave me some of the best portraits I've captured, ever, full stop!
Filled with indigenous communities living very traditional lifestyles, this part of Ethiopia provides a cultural insight like never before.
LEARN MORE: Why Ethiopia's Omo Valley is Like Nowhere Else in Earth!
#17 Simien Mountains, Ethiopia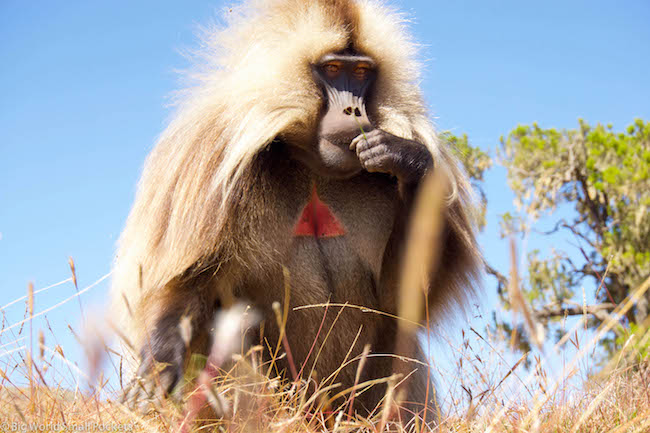 One of 9 UNESCO-listed sites in Ethiopia (yes the most of any African country currently), the Simien Mountains in the northern highlands provide extraordinary hiking opportunities and of course, views to die for.
Capturing them will undoubtedly produce some of the best African Instagram shots ever.
SEE MORE: The Ultimate Guide to Visiting Gonder & the Simien Mountains in Ethiopia
#18 Danakil Depression, Ethiopia
What can you say about a landscape that contains both volcanoes and salt lakes, desolate deserts and smouldering sulphur lakes?
Yes Ethiopia's Danakil Depression – the hottest, driest place on earth – defies description.
It is mesmerising, unbelievable, spellbinding, scary and epic all at once.
READ MORE: Discovering the Most Dramatic Destination of Earth: Ethiopia's Danakil Depression
#19 Karima, Sudan
Who knew Sudan was so full of ancient treasures?
I know right!
But if you want to see 3,000 year old pyramids without the crowds, lying semi-forgotten in the midst of the desert AND meet the friendliest people on earth, get Sudan on your Africa Instagram list now!
Check Out the Amazing Place I Stayed at in Karima, Sudan here.
#20 Chefchouen, Morocco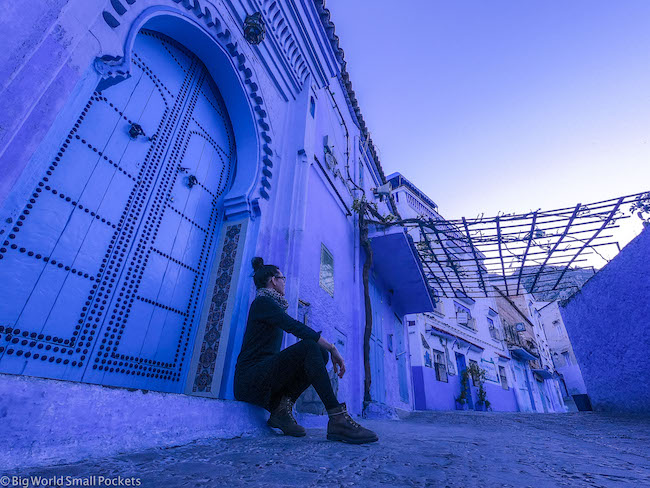 The blue city of Morocco has wowed travellers for years and with its stunning streets, creaking doorways and mountain backdrop, it's easy to see why.
There's a load of great things to do in its UNESCO-listed medina, but it's sometimes hard to beat sipping on a traditional mint tea outside a cafe in the sunshine enjoying some people-watching and chilling out!
#21 Okavango Delta, Botswana
When it comes to the ultimate wow factor for African Instagram shots, it's hard to look past Botswana's Okavango Delta.
As you paddle out in traditional mokoro canoes, the vastness of this wild and remote landscape takes hold!
And that's without spotting the wildife up close and personal – honestly, you can't fail to squeak with delight… and fumble for your camera asap!
READ MORE: My Top Tips for Visiting Botswana's Okavango Delta
#22 Luxor, Egypt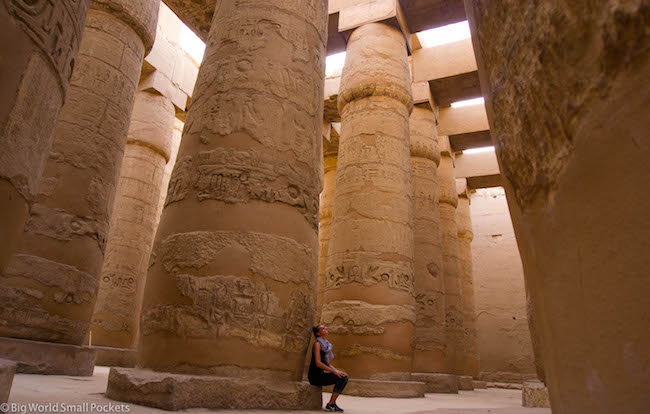 From the massive Karnak Temple to the enormity of the Valley of the Kings, this ancient city is a non-stop Kodak destination, with the illumination of Luxor Temple at night probably the jewel in the crown.
DISCOVER MORE: The Perfect Luxor Itinerary on a Budget!
#23 Giza, Egypt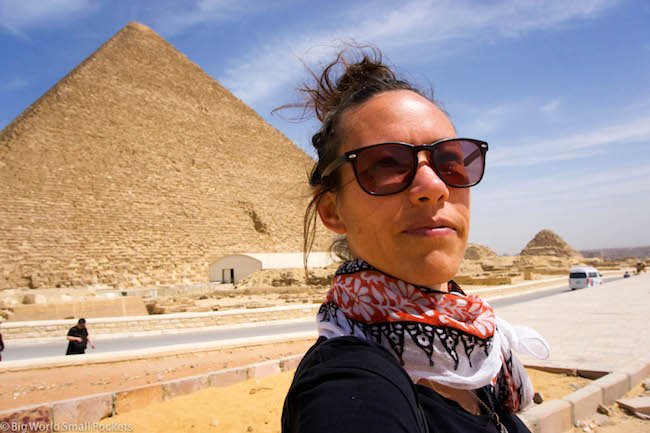 5,000 year old pyramids jutting out from the Sahara, need I say more?!
READ MORE: Top 10 Things to Do in Cairo
#24 Kokrobite, Ghana
With some of the most beautiful coastline in West Africa, Ghana's Kokrobite is about as picturesque as it gets with its traditional sea fishing vessels and the whitest of white sands.
#25 Lac Rose, Senegal
Just 30km north of the country's capital, Lac Rose in Senegal (literally pink lake) is as vivid and otherworldly as the name suggests!
PIN IT TO PINTEREST!
So have my 25 most instagrammable spots in Africa inspired you yet?
Which is your favourite on the list?