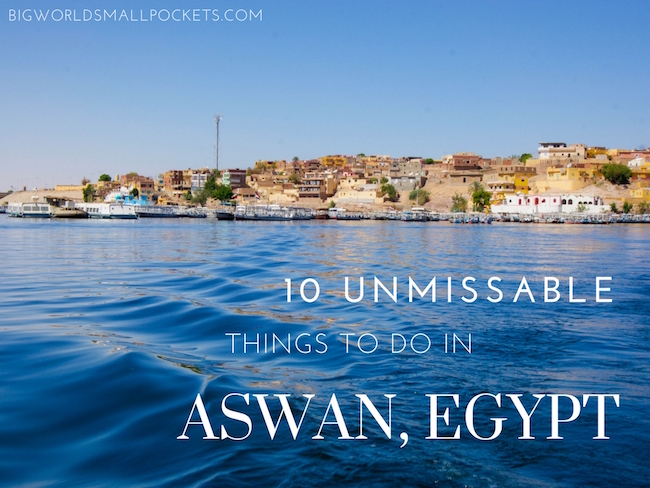 It's always hard to pick favourites, especially in a country as mind-blowing as Egypt, but if I had to pick a top spot in this formidable country, then my prize would go to Aswan.
This Nile-side city in the south of the country is as chilled and relaxed as it is jam-packed with incredible sights to see.
From the utterly mesmorising temples of Abu Simbel and Philae to the peaceful boat rides to Elephantine and Kitchener Island, Aswan is full of rich historical treasures, peaceful Nubian villages and stunning Nile views.
Arriving here from Sudan, Aswan was my first taste of Egypt and what a taste!
(Read more in my post travelling from Ethiopia to Egypt by road)
With some of the friendliest people in the country, a mega-chilled vibe and roof terrace panoramas to die for, here are the unmissable things to do in Aswan that will have you falling in love with this destination as much as I did.
And if you want to take a tour in this city, then check out these great-priced options
.
---
Related Post
---
This page contains affiliate links meaning Big World Small Pockets may receive a small commission on any purchases at no extra cost to you.
Prices given are correct the time of publication.
---
#1 Stroll Elephantine Island
The biggest island in the Nile near Aswan, Elephantine Island is a delightful place to stroll around, taking in the quiet, dusty streets and traditional villages.
The Nubian people who live here – an ethnic group that populate Northern Sudan and Southern Egypt – really are some of the kindest, most hospitable people on earth and you won't be able to go far without being invited in for tea!
Kids play in the streets, men gather on the pavements smoking sheesha, women chat together in the doorways and families of sheep jostle their way past you.
All in all, Elephantine Island provides a great insight into local life and will cost you just 2 LE (Egyptian Pounds) each way on the boat from Aswan to visit.
#2 Test the Nilometer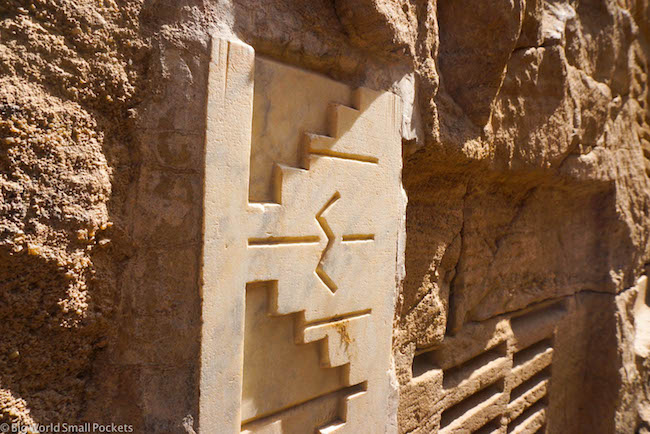 Elephantine Island is also home to the Aswan Museum, but perhaps its more famous attraction is the Nilometer, an incredible measuring system the ancient Egyptians used to assess the height of the Nile.
Situated within the Museum complex, entrance here is 70 LE and includes the Nilometer, a small garden area, an excavation site currently being worked on by a Swiss / German team and a look inside the small exhibition hall.
A "guide" will show you the way to go after the entrance. It's a basic service, with little English, but helpful anyway and free – besides a tip of course… this is Egypt after all!
Check out the temples and their original stonework first before making your way to the Satet Nilometer.
With steps that lead down to the river and clever markings that help judge its height, this is a fascinating glimpse into the highly sophisticated skills of a civilisation that existed here over 3,000 years ago.
At the bottom of the Nilometer is a nice archway, framed perfectly for your Instagram shots and you can even sit on the bottom step and cool off by dipping your toes in the world's most famous waterway!
Most of Aswan's attractions are based around the Nile, the islands and the temples.

Staying in the city therefore isn't strictly necessary as wherever you are, boats and buses will be required to access most things you want to see.

For more info, check out my post about the 5 Best Backpacker Hostels in Aswan.
#3 Marvel at the Unfinished Obelisk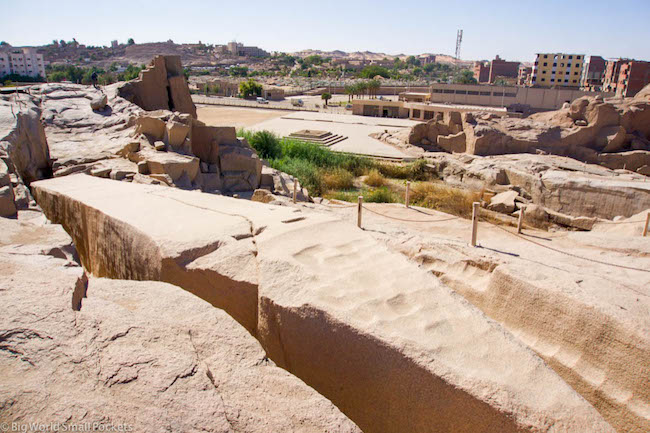 Aswan was the source of many of Ancient Egypt's longest-lasting monuments and many of the relics you'll see as far north as Luxor were constructed from the stone mined here.
You can actually go and see some of the huge granite quarries yourself in Aswan and, of particular interest, is the Unfinished Obelisk.
It would have been the largest single standing stone in Egypt – had it not cracked in the middle (DOH!) – and now lies abandoned in the quarry where it was left thousands of years ago.
Visiting this attraction is definitely one of the best things to do in Aswan because it gives you such a great idea of simply how much work went into the stonemasonry of this ancient civilisation, of course, before the development of modern tools!
Carving out a huge slab of granite from the landscape is no easy job in the baking heat with only a small stone to chip away with, let me tell you!
#4 Visit the Nubian Museum
Definitely the best museum in Aswan, the Nubian Museum is a highlight recommended by the Egypt Lonely Planet and I agree!
It wonderfully showcases the culture of the Nubian people and has been curated in conjunction with UNESCO as a reminder of what happened to the communities after the creation of the High Dam and Lake Nasser, which flooded much of the original valley here.
#5 Snap the High Dam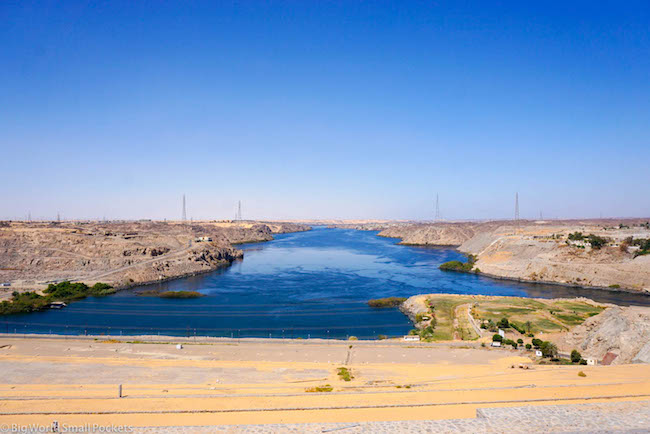 A short trip, but nevertheless worthwhile to help you understand the major defining feature in the Nile's landscape, a short drive to the High Dam is definitely one of the top things to do in Aswan.
Costing just 30 LE to enter, walk to the dam wall and peer over the edge of this great engineering feat.
In the creation of the dam and the subsequent Lake Nasser, many Nubian villages in this area were lost, but the dam also stops the annual flooding of the Nile and damage in the rest of Egypt, so its construction is something of a controversial point.
There's also a huge monument here constructed as testimony to the Soviet- Egyptian friendship.
If you're feeling extra keen, you can pay additional to visit this, otherwise, you can see and snap it from the road!
#6 Sail to Kitchener Island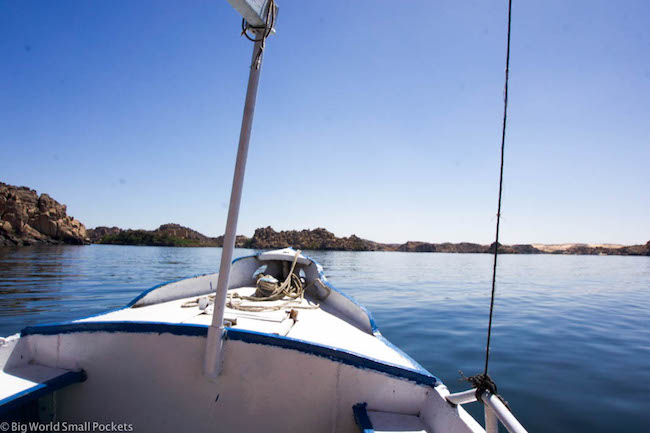 Just to the west of Elephantine Island lies Kitchener Island and heading here on a cheap boat ride is another great thing to do in Aswan.
Once on Kitchener Island you can visit the Temple of the Nobles, as well the famous Aswan Botanical Gardens, which were created by Lord Horatio Kitchener after he was generously given the island in the 1890's.
#7 Walk to the Monastery of St Simien
This is definitely a little off the beaten track in Aswan and not many tourists make the climb to the Monastery of St Simien, which means you'll probably have it to yourself if you go there.
I recommend visiting in the early morning or late afternoon, when the sun is not so hot, as there is a far old scramble up a sand dune to get to this monastery which sits at the top of a hill.
Taking a boat from Aswan is easy and a camel can then help you with the climb if required.
3 MORE THINGS TO DO IN ASWAN

#1 See the Coptic Cathedral

#2 Shop at the Souk

#3 Drink Tea in a Nubian House
#8 Wander Philae Temple
One of my favourite in Egypt, Philae temple sits on its own island in the Nile, so sailing here and snapping the reflection of the temple in the water is a real treat.
Because it's on an island, Philae feels very peaceful and when I visited, there were few others around.
Allow at least 45 minutes to wander around this complex, marvelling at its colourful inscriptions, stone windows and beautifully lit hieroglyphics.
Entrance for Philae Temple is 100 LE and the boat ride is 120 LE return – do not pay more than this! The boatmen may try to insist it's 120 LE each way, but don't believe them for a minute!
#9 Felucca to Kom Ombo
If you have a few days spare in Aswan, then one of the best things to do is to take a felucca ride up the Nile to the Kom Ombo temple.
Only accessible via boat, this is a beautiful temple and sailing gently up the Nile to visit it is certainly worthwhile.
#10 Be Amazed at Abu Simbel
And coming in as the top thing to do in Aswan is to take a trip to the amazing temple of Abu Simbel.
Built by Ramses II, this awe-inspiring construction is actually a 3 hour drive each way from Aswan, but let me tell you, it is WELL WORTH IT!
Transport is cheap and readily available from Aswan (250 LE for a return journey) and once you pay the entrance fee for the temple (175 LE) a guide is included.
Tours normally start at around 4am, meaning you'll be back in Aswan by lunchtime.
During this, you'll get to see 2 of Egypt's most famous temples which overlook Lake Nasser and are HUGE!
Most famous are the 4 statues that greet you outside the main temple and inside, more treasures await you!
The wonder is only increased when you learn that each stone was painstakingly moved and reconstructed in the current position, on higher ground, after the flooding of Lake Nasser.
Whatever you do, make sure you get to Abu Simbel and take your camera!
PIN IT TO PINTEREST!
So that's my list of the 10 unmissable things to do in Aswan, Egypt.
Have you visited this awesome city?
What was your favourite thing to do there?