The alluring appeal of South Africa just never gets old.
Rich in cultural history, ethnic diversity and with some incredible landscapes to boot, the beauty of this country just can't fail to inspire.
As such, it's often a place where many people either begin or end their African adventure, but all too often don't give enough time to explore in its own right.
Because this country is HUGE and from cosmopolitan Cape Town to the aptly-named Wild Coast and the rich safari lands of the bush in between, there's so much to do here I wonder if you really can ever have enough time to fit it all in!
But if you do want to give it a good shot, I highly advise taking 3 weeks to really explore this country and to get your head, and eyes, around these 15 best things to do in South Africa.
---
Related Posts
---
This page contains affiliate links meaning Big World Small Pockets may receive a small commission on any purchases at no extra cost to you.
---
#1 Safari in Kruger National Park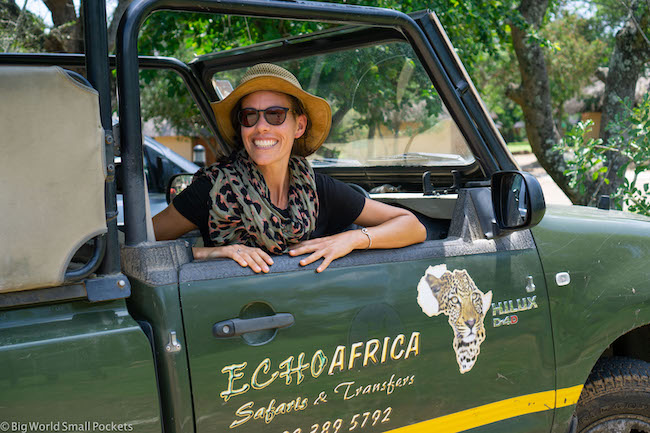 Coming in at number 1, Kruger National Park is most often the top place travellers think of when their minds turn to South Africa – and rightly so!
This huge national park is one of the best, cheapest and most famous places to safari in Africa and no trip to the country it stands in would be complete without a visit there.
READ MORE: How to Enjoy a Kruger Safari on a Budget
#2 Hike the Wild Coast
Often overlooked, but honestly perhaps my favourite part of this country, visiting the epic Wild Coast is most definitely one of the best things to do in South Africa.
Waves of rolling green hills, edged by beautiful ocean and beaches on one side and traditional villages on the other, this is an endearing part of a nation that captures hearts and minds alike.
And hiking through the Wild Coast is probably the best way to explore this rural, oft-forgotten-about and beautiful part of the country, so strap on your boots and get out there!
#3 Road Trip the Cape of Good Hope
Well I couldn't get far in this list of the best things to do in South Africa and not mention Cape Town right?!
But rather than launching in with the top spots of this fabulous city itself, I'm going to tease you a bit more and talk about one of the amazing things that lies on its outskirts!
The Cape of Good Hope makes a great day trip from Cape Town and is one thing you should certainly make the effort for, with its beautiful landscapes, great wildlife and charming towns.
Hire a car or take a tour down through the winelands of Constantia on the way, then slowly meander your way to the end point of the country where you can hike to watch the oceans meet.
On your way back to the mother city, don't miss the picturesque road trip along Chapman's Drive.
#4 Visit Apartheid Museum
Learning about South Africa's history is an essential part of any trip to this country as far as I'm concerned, not least because it still informs how this land operates, both officially and unofficially.
A trip to Robben Island from Cape Town is definitely worth a half day of your itinerary, but more valuable in my opinion, is a visit to the Apartheid Museum in Johannesburg, which is why I'm putting it on my list of the best things to do in South Africa.
Allow a good few hours to explore this huge museum and a good few hours to take it all in afterwards too!
DISCOVER MORE: The 4 Best Johannesburg Hostels
#5 Enjoy a Wine Tour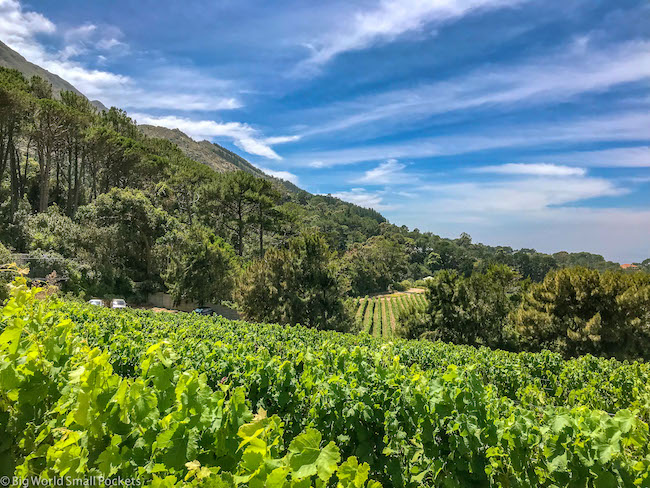 If you weren't in the know, South Africa is a food lover's paradise and to compliment all that amazing grub, they may just a have a vineyard or too as well!
If you've got some days in Cape Town spare, then I'd highly recommend exploring the winelands around this city as one of the best things to do in South Africa.
Most people head to the town of Stellenbosch – either to enjoy some wine tasting as part of a day tour, or as a self-drive excursion – but the quieter spot of Franschhoek is equally charming and a little less crowded.
LEARN MORE: The 18 Best Things to Do in Cape Town on a Budget
#6 Try a Soweto Tour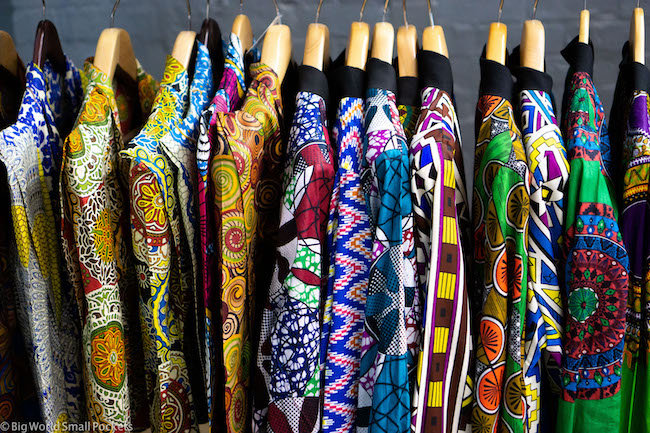 If you want to see the real diversity of South Africa away from the glitz of the big cities here, and you enjoy a bit of cultural insight too, then taking a Soweto tour is a great one for your list of the best things to do in South Africa.
Operating from Joburg, this is an interesting day trip, sure to open your mind and introduce you to more of South Africa's complex history and present situation.
#7 Make Penguin Friends in Simons Town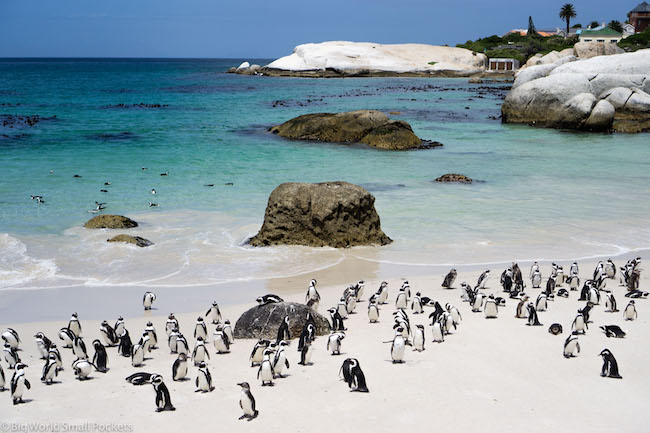 Spotting some of the epic wildlife in South Africa is one thing you have to do in this country and, with a safari already out of the way care of Kruger, it's time to say hello to some of the creatures that inhabit the waters around this land too.
Enter Simon's Town, a cute little hamlet just outside of Cape Town, which you can visit both on a day trip or an overnight adventure.
Either way, just make sure you get to see the cute African Penguins at Boulder's Beach – both via the boardwalk and down on the sand!
#8 Escape the Crowds at the Cederberg Reserve
One of the locals' favourite weekend escapes, the Cederberg Reserve just out of Cape Town is one of the less-visited, but no-less-worthy entries on this list of the best things to do in South Africa.
A great place to hike, camp and enjoy the stunning nature, this is the perfect retreat away from the busy city to really take in the glorious landscapes you can find here.
#9 Scale Table Mountain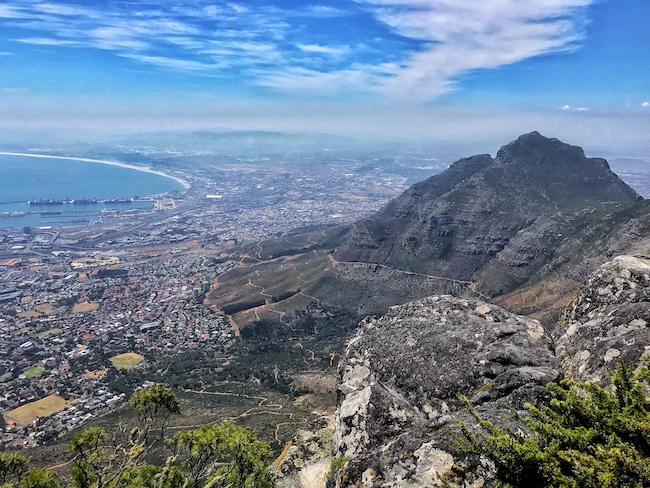 This list is getting a bit Cape Town heavy I know, and I promise I'll move on soon, but honestly who can look past scaling Table Mountain as one of the best things in South Africa?
The icon of a nation, this towering beauty lies in the heart of Cape Town and getting to the top to take in the view is something you'll certainly feel compelled to do from the moment you arrive.
If you're feeling more sedate, take the cable car to the top, otherwise, set aside the best part of a day to hike this giant… you won't regret it!
Other top hiking spots within Cape Town include Lion's Head and Signal Hill, which you should also experience too if you have the time.
LEARN MORE: The 5 Best Cape Town Hostels
#10 Camp in the Drakensberg
So I said I'd move on and I am!
From one hiking spot to another, it's time to whizz across the country, leaving the Western Cape far behind you, and head to the Drakensberg Mountains, near the city of Durban.
Ideal for hiking, camping, hunting waterfalls and snapping your camera like a mad person, a multi-day adventure into the Drakensberg, a range that reaches up to 3400m above sea level, comes highly recommended as one of the best things to do in South Africa.
#11 Drive the Panorama Route
And back to where we began, if you are over in the east of the country and visiting Kruger in particular, then you simply cannot miss a road trip through the spellbinding Panorama Route.
I still think this is one of South Africa's best-kept secrets and was blown away when I went there – not least because I knew nothing about it and how stunning it was.
Top picks along this scenic drive include God's Window, Bourke's Luck Potholes and the Three Rondavels – cameras at the ready!
#12 Spot Whales and Dolphins
Heading back to the wildlife side of things, I urge you not to stop at safari animals and penguins in South Africa, because there's more…
Yes numerous whale and dolphin species also ply this country's waters and spotting them is absolutely on the best things to do in South Africa.
Official boat-watching tours run out of Hermanus during the season (June to November) but I've seen tons of these amazing animals outside these months both along Cape Town's and the Wild Coast's shores.
#13 Snap Bo Kaap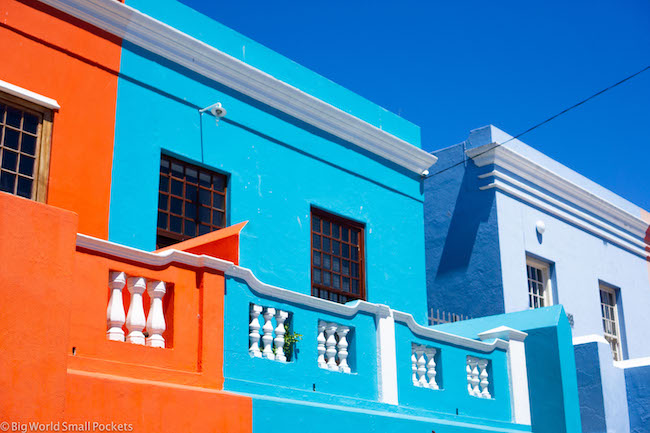 And with your camera well and truly out, there's a million spots I could pick in Cape Town as the most photogenic (and the most Instagram-friendly… but we won't go there right?!)
Instead, I'll just say the colourful houses of the Bo Kaap suburb, very near Cape Town's CBD, take the biscuit for me, especially on a sunny day!
#14 Cook Up a Storm in Durban
And while Cape Town also delivers an epic foodie punch (you have to try my favourite Kloof Street House FYI), the authentic and multi-cultural influenced cuisine of Durban is a must stop and try spot on your South Africa itinerary too.
Blending Indian influences with European, Malay and African twists, a Bunny Chow is the signature dish here – way more delicious than it sounds!
#15 Hit the Beach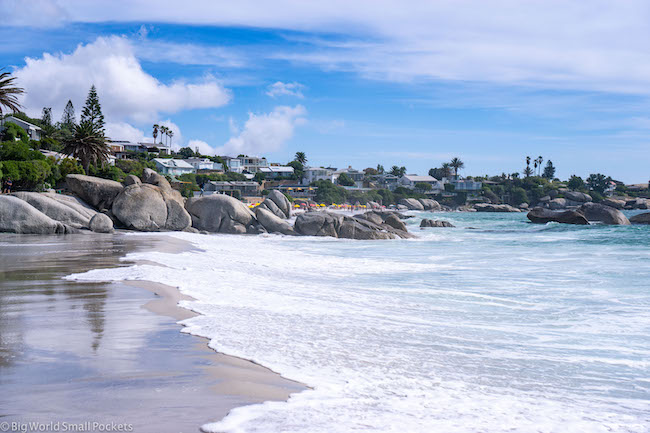 And finally, as an enduring beach girl at heart, hitting the sand in South Africa is pretty much where I always begin and end my time here… and with good reason – namely that there's a lot of stunning stretches of the stuff to choose from!
From Camps Bay and the Clifton Beaches in Cape Town to the deserted sands of the Wild Coast and the surfers dream in between, there's everything to play for here people, so get out there!
PIN IT TO PINTEREST!
And there you have it, my list of the 15 best things to do in South Africa.
Can you tell how much I love this country?
Do you love it too?
Tell me why (and where your fav bits are) in the comments box below…