The alluring appeal of South Africa just never gets old, especially when there's so many amazing things to do there.
Rich in cultural history, ethnic diversity and with some incredible landscapes to boot, the beauty of this country just can't fail to inspire.
As such, it's often a place where many people either begin or end their African adventure, but all too often don't give enough time to explore in its own right.
Because this country is HUGE and from cosmopolitan Cape Town to the aptly-named Wild Coast and the rich safari lands of the bush in between, there's so much to do here I wonder if you really can ever have enough time to fit it all in!
But if you do want to give it a good shot, I highly advise taking 3 weeks to really explore this country and to get your head, and eyes, around these 15 best things to do in South Africa…
Oh and if you're looking for a great tour in the country that includes some of the best safari options, check out these top picks
---
Related Posts
---
This page contains affiliate links meaning Big World Small Pockets may receive a small commission on any purchases at no extra cost to you.
---
Grab Your Copy of How to Travel Africa for Less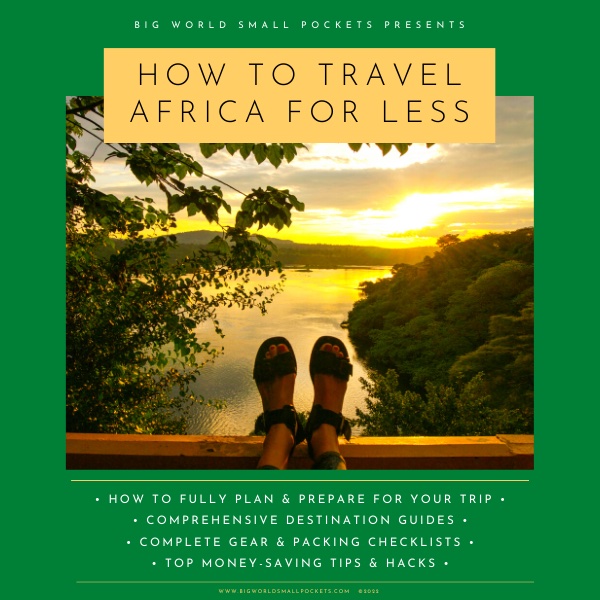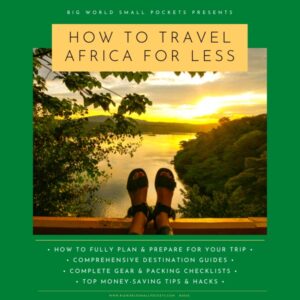 My ultimate guide to travelling Africa on a budget is now available, meaning you can finally get ALL my top tips for adventuring around all, or parts, of this amazing continent in one handy eBook, including…
Full Planning & Preparation Guides
Detailed Destination Info
Complete Packing & Gear Lists
Top Money-Saving Tips & Hacks
#1 Safari in Kruger National Park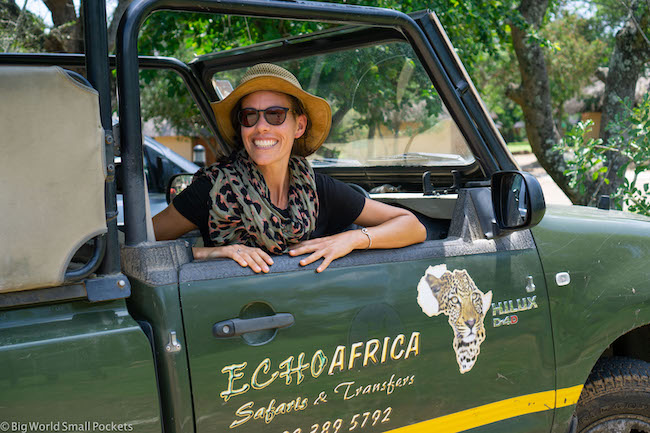 Coming in at number 1, Kruger National Park is most often the top place travellers think of when their minds turn to South Africa – and rightly so!
This huge national park is one of the best, cheapest and most famous places to safari in Africa, and no trip to the country it stands in would be complete without a visit there.
Both self-drive and game drive options are available in Kruger and, with the choice of both in-park and out-park accommodation options, this park is also very accessible.
And that's not even mentioning the wildlife!
Spotting the big 5 is very possible in Kruger, as is seeing some of the country's most unique animals including African wild dogs.
Located near Johanessburg – it's about a 4hr from this city – Kurger is also easy to reach… just one more reason visiting it is a top thing to do in South Africa.
READ MORE: How to Enjoy a Kruger Safari on a Budget
#2 Hike the Wild Coast
Often overlooked, but perhaps my favourite part of this country, visiting the epic Wild Coast is most definitely one of the best things to do in South Africa.
Waves of rolling green hills, edged by beautiful ocean and beaches on one side and traditional villages on the other, this is an endearing part of a nation that captures hearts and minds alike.
And hiking through the Wild Coast is probably the best way to explore this rural, oft-forgotten-about and beautiful part of the country, so strap on your boots and get out there!
There's plenty of towns and villages in the area – like Port St Johns and Coffee Bay – where you can easily spend a night or 2 as well if you want to stay longer.
#3 Road Trip The Cape of Good Hope
Well I couldn't get far in this list of the best things to do in South Africa and not mention Cape Town right?!
But rather than launching in with the top spots of this fabulous city itself, I'm going to tease you a bit more and talk about one of the amazing things that lies on its outskirts!
The Cape of Good Hope makes a great day trip from Cape Town and is one excursion from this city you should certainly make the effort for, thanks its beautiful landscapes, great wildlife and charming towns.
Hire a car and head down through the winelands of Constantia on the way to the Cape, before slowly meandering your way to the end point of the country, where you can hike to watch the 2 oceans meet.
On your way back to the mother city, don't miss the picturesque road trip along Chapman's Drive – it makes for one heck of a journey!
Otherwise, if you'd rather take a tour option than drive to The Cape (as it's fondly known), grab a great one here.
#4 Visit Apartheid Museum
Learning about South Africa's history is an essential part of any trip to this country as far as I'm concerned, not least because it still informs how this land operates, both officially and unofficially.
A trip to Robben Island from Cape Town is definitely worth a half day of your itinerary, but more valuable in my opinion, is a visit to the Apartheid Museum in Johannesburg, which is why I'm putting it on my list of the best things to do in South Africa.
Allow a good few hours to explore this huge museum and a good few hours to take it all in afterwards too!
It's unsettling but powerful to say the least.
DISCOVER MORE: The 4 Best Johannesburg Hostels
#5 Enjoy a Wine Tour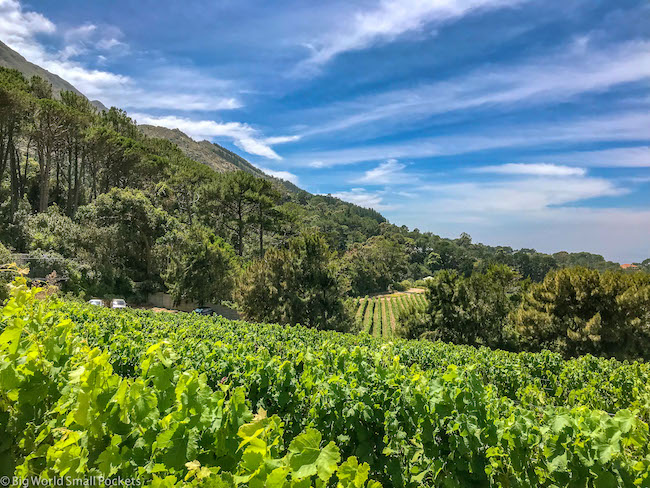 If you weren't in the know, South Africa is a food lover's paradise and to compliment all that amazing grub, they may just have a vineyard or two as well!
If you've got some days in Cape Town spare, then I'd highly recommend exploring the winelands around this city as one of the best things to do in South Africa.
Most people head to the town of Stellenbosch – either to enjoy some wine tasting as part of a day tour, or as a self-drive excursion – but the quieter spot of Franschhoek is equally charming and a little less crowded.
Whatever you do, just don't miss a trip to either of these top spots for the stunning views and epic tastings they offer.
And, if you want to stay longer, then here's some great accommodation options which means no one has to drive home!
LEARN MORE: 18 Best Things to Do in Cape Town
#6 Try a Soweto Tour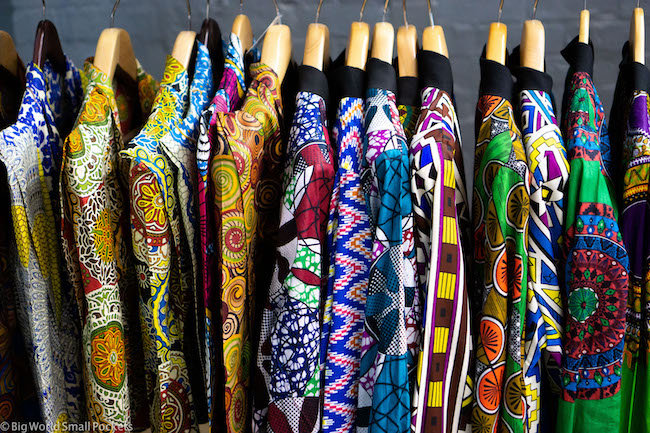 If you want to see the real diversity of South Africa away from the glitz of the big cities here, and you enjoy a bit of cultural insight too, then taking a Soweto tour is a great one for your list of the best things to do in South Africa.
Operating from Joburg, this is an interesting day trip, sure to open your mind and introduce you to more of South Africa's complex history and present situation.
Visiting Mandela's House and the famous Hector Pieterson museum are just 2 of the highlights, but the overall cultural experience of seeing how locals live here is sure to leave the largest impression.

#7 Make Penguin Friends in Simons Town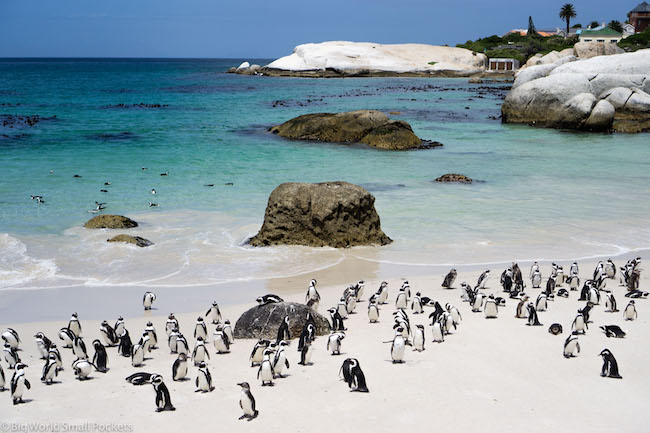 Spotting some of the epic wildlife in South Africa is one thing you have to do in this country and, with a safari already out of the way care of Kruger, it's time to say hello to some of the creatures that inhabit the waters around this land too.
Enter Simon's Town, a cute little hamlet just outside of Cape Town, which you can visit both on a day trip or an overnight adventure.
Whichever you choose, just make sure you get to see the cute African Penguins at Boulder's Beach – both via the free boardwalk that rus along here, as well as down on the sand for some more up close and personal feels!
You can easily stay the night in Simon's Town too as I mentioned earlier, or else drive here on a DIY day trip from Cape Town, or grab a great tour like this one for the perfect relaxing excursion filled with top, local info.
And if it's more wildlife action you're after, then why not take an epic safari from Cape Town and relish your chance to spot the Big 5!
#8 Escape the Crowds at the Cederberg Reserve
One of the locals' favourite weekend escapes, the Cederberg Reserve, just out of Cape Town, is one of the less-visited, but no-less-worthy entries on this list of the best things to do in South Africa.
A great place to hike, camp and enjoy the stunning nature, this is the perfect retreat away from the busy city to really take in the glorious landscapes you can find here.
If you want to get off the beaten track in South Africa, this is a superb option.
#9 Scale Table Mountain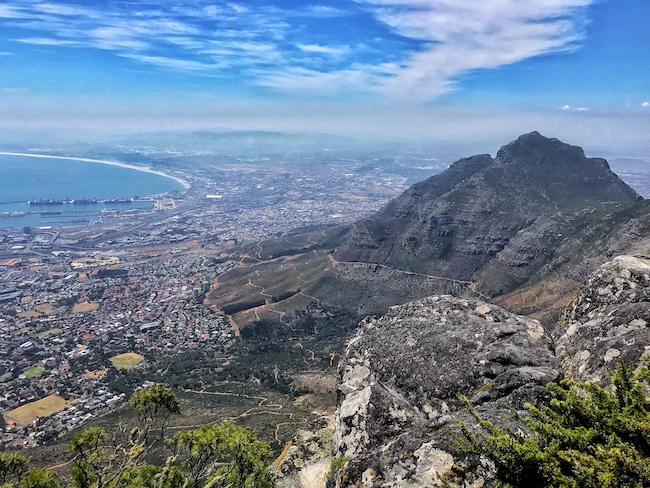 This list is getting a bit Cape Town heavy I know, and I promise I'll move on soon, but honestly who can look past scaling Table Mountain as one of the best things in South Africa?
The icon of a nation, this towering beauty lies in the heart of the Mother City, and getting to the top to take in the view is something you'll certainly feel compelled to do from the moment you arrive.
If you're feeling more sedate however, then you can take the cable car to the top, otherwise set aside the best part of a day to hike this giant via one of several routes… you won't regret it!
Other top hiking spots within Cape Town include Lion's Head and Signal Hill, which you should also experience too if you have the time.
And, if you want something a bit more adventurous, then this paragliding experience could be just the answer!
LEARN MORE: The 5 Best Cape Town Hostels
#10 Camp in the Drakensberg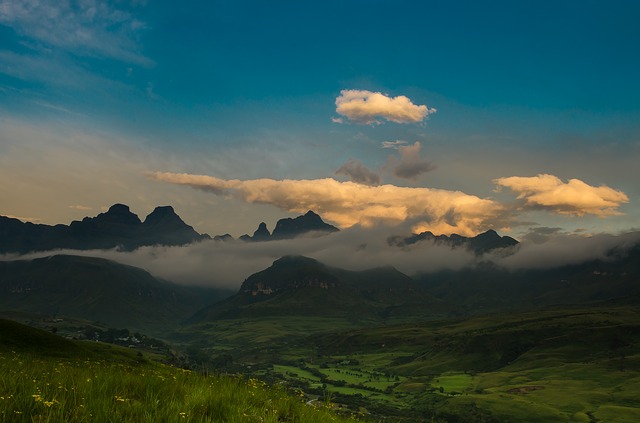 So I said I'd move on from Cape Town and now I am!
Yup, from one hiking spot to another, it's time to whizz across the country, leaving the Western Cape far behind you, and head to the Drakensberg Mountains, near the city of Durban.
Ideal for hiking, camping, hunting waterfalls and snapping your camera like a mad person, a multi-day adventure into the Drakensberg, a range that reaches up to 3400m above sea level, comes highly recommended as one of the best things to do in South Africa.
It's a favourite of locals too, so while it does get busy in the summer season, as locals try to escape the heat and humidity on the coast, it's rarely filled with international tourists – hoorah!
#11 Drive the Panorama Route
And back to where we began…
If you are over in the east of South Africa, and visiting Kruger in particular, then you simply cannot miss a road trip through the spellbinding Panorama Route.
I still think this is one of South Africa's best-kept secrets and was blown away when I went there – not least because I knew nothing about it and how stunning it was!
Top picks along this scenic drive include God's Window, Bourke's Luck Potholes and the Three Rondavels – cameras at the ready people, this is a must-do!
#12 Spot Whales and Dolphins
Heading back to the wildlife side of things, I urge you not to stop at safari animals and penguins in South Africa, because there's yet more amazing animals you need to see…
Yes numerous whale and dolphin species also ply this country's waters and spotting them is absolutely one of the best things to do in South Africa.
The top place to head is Hermanus, which lies on the coast of the Western Cape and is famous for the Southern Right Whale migration which passes right by it every year.
Official boat-watching tours run out of Hermanus during the season (June to November), but I've seen tons of these amazing animals outside these months both along the Cape Town and the Wild Coast shores.
In fact, I got to see a whale breach right beside the boat I was on to Robben Island once – so just shows you often don't have to go far in this amazing coutnry to see a lot!
#13 Snap Bo Kaap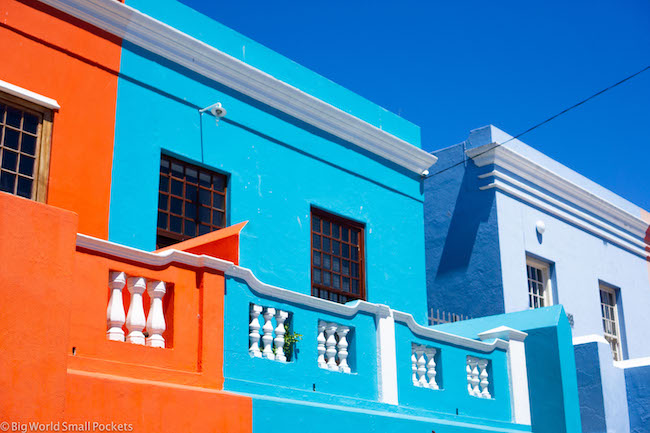 And with your camera well and truly out, there's a million spots I could pick in Cape Town as the most photogenic… and the most Instagram-friendly… but we won't go there right?!
Instead, I'll just say the colourful houses of the Bo Kaap suburb, very near Cape Town's CBD, take the biscuit for me, especially on a sunny day!
Situated on the slopes up to Signal Hill, not far from the city centre, Bo Kapp was the traditional Malay quarter in Cape Town and has some amazingly tasty food on offer, as you might expect!
One of the oldest surviving residential neighbourhoods in the city, don't miss the cobbled streets and multicultural feel of this unique and special area either.
#14 Cook Up a Storm in Durban
And while Cape Town also delivers an epic foodie punch (you have to try my favourite Kloof Street House FYI), the authentic and multi-cultural influenced cuisine of Durban is a must-see-and-try spot on your South Africa itinerary too.
Blending Indian influences with European, Malay and African twists, a Bunny Chow is the signature dish here.
Way more delicious than it sounds, a Bunny Chow is basically a hollowed-out loaf of white bread with a curry ladled inside it – I know, insanely good!
From Durban, you can also easily access the country of Lesotho, which is worth a few days too, otherwise, enjoy all the city has to offer care of a great walking tour or boat cruise.
#15 Hit the Beach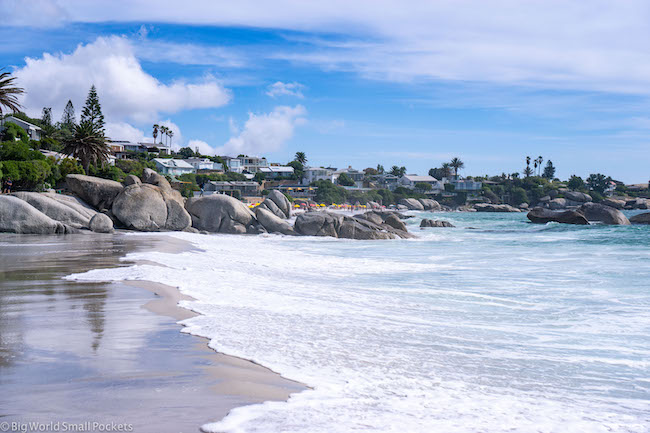 And finally, as an enduring beach girl at heart, hitting the sand in South Africa is pretty much where I always begin and end my time here!
And with good reason, I might add – namely that there's a lot of stunning stretches of the stuff in this country to choose from!
From Camps Bay and the Clifton Beaches in Cape Town, to the deserted sands of the Wild Coast and the surfers' dream at Jeffreys Bay and Ballito, there's everything to play for here!
So if you love the beach as much as me, then hitting up a least a few of these top spots is absolutely one of the best things to do in South Africa.
Mini Travel Guide to South Africa
When to Visit?
I always think the best time to visit South Africa is during the country's summer season from December through February.
Prices may be higher, but the weather sure makes up for it!
How Long to Spend There?
Ideally, you'll want a trip of at least 7-10 days in South Africa.
2 weeks would be ideal and 3 weeks+ is dreamy!
Best Budget Accommodation in South Africa
Cape Town: Atlantic Point Backpackers
Johannesburg: Once in Joburg
Wild Coast: Buccaneers, Cintsa
Durban: Backpackers on the Beach
Best Budget Tours of South Africa

If you're interested in an unforgettable, well-priced tour in South Africa with guides you can trust, or a self-drive trip organised by a great company, then email me at [email protected] and I'll send you my top recommendations – simple!
Alternatively, I'm currently offering my readers an exclusive discount on all Absolute Africa tours, meaning you can now travel even more in the amazing country of South Africa and across the whole region of Southern Africa for even less! Simply send this top African overland tour company an email to [email protected], quoting the discount code BWSP, and start planning your incredible trip with them today!
Otherwise, if it's strictly safari tours you're looking for, check out these top picks.
6 Things Not to Forget to Pack…
#1 Swimwear and Sarong – One World Sarongs are always my go to and a must when you hit this beautiful beaches of South Africa.
#2 Lonely Planet Guidebook – The South Africa Lonely Planet is excellent and very helpful when it comes to more travel tips, maps and recommended places to eat and drink.
#3 Insect Repellent and Anti-Malarials – I recommend a 30% DEET repellent for South Africa and anti-malarials if you're travelling to Kruger and around – although please always consult the advice of a medical professional before any travels to this part of the world.
#4 South African Power Adapter – They have their own unique adapter in this country (only otherwise used in Esawtini, Lesotho, Namibia and Botswana) so come prepared with a South Africa adapter at the ready.
#5 Camera and Lens – I love my Sony A6000 mirrorless, and have used it to capture the beauty of this country and beyond.
#6 Good Sandals – You'll live in sandals in most of South Africa and I would never travel anywhere now without my trusty pair of Birkenstocks!
Learn more in my full South Africa packing list here.
Travel Insurance for South Africa
World Nomads offers simple and flexible travel insurance. Buy at home or while travelling and claim online from anywhere in the world.
Alternatively, if you're a long-term traveller, digital nomad or frequent remote worker seeking travel health cover, check out Safetywing's Nomad Insurance policies.
Travel Money in South Africa
In South Africa, the currency is the South African Rand.
ATMs are plentiful and accept both Visa and Mastercard.
When it comes to paying for things here, you want to ensure you're not being charged overseas transaction fees or getting poor exchange rates when using your card abroad, which is why I always take my Wise card away with me wherever I travel to South Africa.
The easy way to spend abroad with real exchange rates, no markups and no sneaky transaction fees, you can use your Wise card just like a debit card… and it links easily with Google and Apple pay – sold! Grab yours here.
PIN IT TO PINTEREST!
And there you have it, my list of the 15 best things to do in South Africa.
Can you tell how much I love this country?
Do you love it too?
Tell me why (and where your fav bits are) in the comments box below…