Planning to head to Malaysia soon? Then here's the 15 things to know ahead of your trip there…
One of my favourite countries to travel in Southeast Asia, Malaysia is a treat you shouldn't keep waiting on your bucket list for too long.
Thanks to its wonderfully unique culture, staggering natural diversity and some of the most kickass food in the world, this country gets the full thumbs up from me.
But there's a few things you should probably know before you travel Malaysia to ensure you get the best out of your time there.
From culture to geography, this is a diverse country and one where it really does pay off to do a bit of research in advance, especially if you're travelling independently.
So here goes…
---
Related Posts
---
This page contains affiliate links meaning Big World Small Pockets may receive a small commission on any purchases at no extra cost to you.
---
#1 A County of 2 Halves
One of the most important things to know about travelling Malaysia is that there are 2 geographical parts to the country – Peninsular Malaysia and Malaysian Borneo.
The Malaysian Peninsula is what I would describe as the mainland and is connected via land borders with Thailand and Singapore.
Kuala Lumpur is situated on the Malaysian Peninsula and, for this reason, most travellers spend the majority of their time there.
Malaysian Borneo is more remote and is generally only accessed via flights from Peninsular Malaysia.
Most travellers head here to see the orangutans, visit some of the country's top national parks and get off the beaten track.
If you only have a short amount of time to travel Malaysia (like 2 weeks or less) then I would stick to the Peninsula – there's a ton of stuff to do there and it will prove more cost-effective without the need for additional flights.
With longer than 2 weeks, there's definitely time to get away from the crowds and explore a bit of Malaysian Borneo.
#2 How to Get to Malaysia?
Arriving By Air
Most international tourists will arrive into Malaysia's bustling capital – Kuala Lumpur.
The city's airport is a major international hub, with flights arriving from across Southeast Asia and around the world.
You can also use the airport to grab domestic flights to other destinations within Malaysia – just be warned that the distance between the international and domestic terminals is massive so allow plenty of time for connections.
It literally took me half an hour at my fastest pace to dash between them and I walk fast!
If you are looking to get the best flight prices for Malaysia, I always recommend checking out Skyscanner who advertise deals for international, as well as domestic flights, including those operated by low-cost carriers.
Arriving By Land & Sea
Otherwise, if you're arriving from other parts of Southeast Asia, it's useful to know that Malaysia shares land borders with both Thailand and Singapore.
It's an easy process to cross to Singapore by bus from the cities of either Kuala Lumpur or Malacca – just be aware of the strict border restrictions if you are entering Singapore.
Arriving from Thailand is possible into the north of Malaysia via bus from cities such as Krabi and Trang.
When it comes to booking any international buses in the Southeast Asia region, I always use 12Go – a great website that provides secure booking for hundreds of bus journeys across the region.
Otherwise, you can also enter Malaysia via boat from the Thai island of Koh Lipe, which will get you to the Malaysian island of Langkawi in around 90 minutes.
From Langkawi, you can then travel on to the island of Penang and, from there, across to Peninsular Malaysia.
#3 How to Get Around?
And when it comes to getting around Malaysia, you have a few options too.
Travelling by Bus
Domestic buses are the cheapest way to get around Malaysia, with regular connections running between all cities.
Buses in Malaysia are very comfortable, clean and well organised.
Usually leaving from centralised bus stations, they run on time and you can book tickets in advance with 12Go.
With distances often large between cities, night buses are common in Malaysia and a good way to save money on a night's accommodation.
Comfortable and clean, I travelled as a solo female on night buses in Malaysia and always found them very safe… if not a little cold.
Yup they crank the aircon on these guys, so always remember to bring a travel blanket to keep warm.
If you want to get a good night's sleep, I also advise taking a travel pillow and decent eye mask.
Travelling By Air
You can also use domestic flights to get between destinations within Malaysia.
While I wouldn't advise them for your budget or your carbon footprint within Peninsular Malaysia, they will be a necessary evil if you want hope across the sea to Malaysian Borneo.
Use Skyscanner to find the best deals.
Travelling Short Distances
And within cities and towns in Malaysia, it's all about either walking around or using the great ride-sharing app Grab to get about.
You can learn more about why I love ridesharing apps as a traveller here.
Grab works brilliantly across many countries in Southeast Asia and you can use it for vehicle transport, motorbike transport or food delivery.
Definitely download this app one before you travel Malaysia!
Within Kuala Lumpur, there's also a great metro system you can use to get around, which is cheap and easy.
English-speaking staff can be found at all stations and there's helpful signs, as well as ticket machines instructions in English too – winning!
Kuala Lumpur also has a free shuttle bus that runs around the capital on a 4-coloured loop system and operates on a hop-on hop-off basis.
#4 When to Visit & How Long For?
With a large country separated into 2 main parts, there's a lot of travel time to be accounted for when moving around Malaysia.
Add into this mix, the amount of things there are to do in the country and there's no question it's easy to spend 2-4 weeks here… and still not see everything.
For backpackers who are adventuring the Southeast Asia region, I'd advise a least of fortnight to enjoy Malaysia, which will allow you to get the most out of the Peninsular attractions.
However for those who also want to enjoy jungle trekking, volcano climbing, multiple island hopping or seeing the orangutans, I'd allow at least 3 weeks, or better 4!
This will, of course, be dependent on the total length of your trip, as well as the time of your visit, which in Malaysia is never straightforward!
The best months to visit the west coast of Peninsula Malaysia are from November to February, when it's slightly less hot and humid.
Read. slightly!
However, when it comes seeing the orangutans and visiting Malaysian Borneo, the best time to visit is between the months of March and October i.e. the opposite time of year to the beaches of Langkawi and foodie hotspot of Penang!
And within this March to October window, it's the months of June and July that are best for visiting the east coast of Peninsular Malaysia i.e. the Perhentian and Tioman islands.
Confusing or what!
#5 Where to Go in Malaysia?
Of course, where to go in Malaysia will definitely depend on how long you have to travel this country.
As I've said before, I recommend sticking to Peninsular Malaysia if you are short on time, and here's the stand-out destinations you shouldn't miss in that part of the country:
Kuala Lumpur: A highly underrated capital, I really enjoyed this city and recommend a stay of at least 2 days here. Check out this list of the 21 best things to do in Kuala Lumpur for more info.
Malacca: A lovely colonial port city full of historic attractions and chilled vibes. Stay here 1-2 nights and use this list I wrote about the best things to do in Malacca to plan your time there.
Cameron Highlands: A beautiful, lush hilltop area famous for its tea plantations and strawberry-growing. The climate is wonderfully cool up here and there's some great day hikes to enjoy. Learn more about this region in my ultimate guide.
Penang: Famous for its great street art and delicious food, the island of Penang is a must for those who travel Malaysia – with its capital, Georgetown, being the centre of the action. Check out my list of the top things to do in Penang to ensure you don't miss out on any of the top spots.
Perhentian Islands: Tiny tropical islands off Malaysia's east coast that are known for their great diving and snorkelling opportunities. I visited the smallest island – Perhentian Kecil – and cover my trip there in detail in this travel guide.
For more ideas about things to do in Malaysia and places to visit, check out my list of the 21 best things to do in this country.
#6 Visa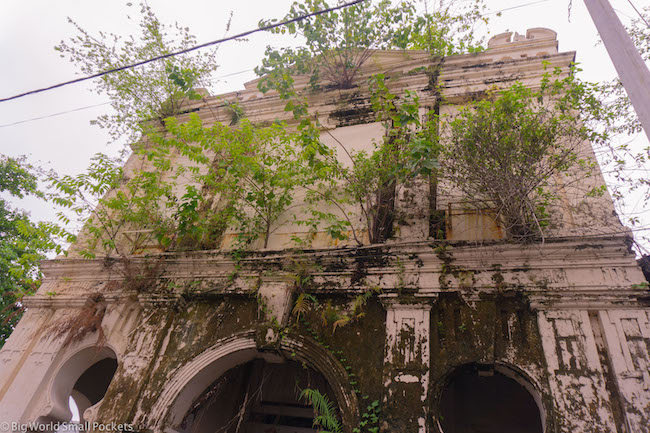 Most travellers from the EU, UK, North America, Australia and New Zealand do not require visas to enter Malaysia either via air or land.
This is also true of many other Southeast Asian passport holders.
As always however, do ensure you check entry requirements for Malaysia well in advance of your trip there.
As a British passport holder travelling to Malaysia in 2019, I received a free 90 day tourist stamp on entry.
#7 Currency
The currency in Malaysia is the Malaysian Ringgit (RM).
It is divided into 100 sen.
Roughly speaking, $1 USD = 4-5 RM and £1 GBP = 5-6 RM.
This means the numbers you are dealing with when converting in Malaysia aren't huge, which is great for people poor at maths like me!
I also like that the Malaysian notes are very brightly coloured!
And when it comes to paying for things in Malaysia, you want to ensure you're not being charged overseas transaction fees or getting poor exchange rates when using your card abroad, which is why I always take my Wise card away with me wherever I travel.
The easy way to spend abroad with real exchange rates, no markups and no sneaky transaction fees, you can use your Wise card just like a debit card here… and it links easily with Google and Apple pay – sold! Grab yours here.
#8 Culture
One of the most fascinating things about travelling in Malaysia is the diverse culture this country houses.
Home to multiple waves of immigration and colonisation over hundreds of years, Malaysia feels like one of the most diverse places in the world to me, with many different religious and ethnic groups peacefully cohabiting together.
It's great!
As a traveller, this makes Malaysia an amazing destination with religious ceremonies and buildings, as well as loads of different cuisines and cultural practices going on all the time.
It's fascinating to see and experience.
#9 Language
And, inline with this cultural diversity, many different languages can also be heard on the streets of Malaysia.
Malay is the official language of the country, but Mandarin, Tamil, Hokkien and Punjabi, among many other languages, are also widely spoken.
English is also widely spoken, which is great news for many travellers.
In most parts of the country, you'll be understood perfectly in English.
#10 Travel Costs
Malaysia is a fairly developed country and many of the cities are modern, efficient, clean and industrial.
Despite this, travelling in Malaysia (like many countries in Southeast Asia) is very reasonable.
In general, as a budget traveller, I got by on less than $50 USD per day in Malaysia, which included eating out twice a day and staying in private rooms in hostels or small guesthouses.
Accommodation made up by far the greatest chunk of my budget in this country – almost 45% (and yes I use a geeky app called TravelSpend to track this stuff!)
After that, food and transport came in at 17% and 12% of my budget respectively.
The smallest portion of my budget was spent on tours and guides, because in Malaysia there really isn't any need to take them.
Outside of a few diving and snorkelling experiences and the occasional day trip, I didn't use these services at all.
All of this makes Malaysia a very affordable destination if you want it to be.
#11 Safety & Independent Travel
Which leads me nicely on to my next point about independent travel and travel safety in Malaysia.
This country is incredibly easy to travel independently – either on a budget as a backpacker or as part of a higher-end experience.
There really is no need to take tours here, with English-widely understood, tourist-infrastructure organised and efficient, and the country easy to navigate and accessible.
I never encountered any trouble adventuring here as a solo female and found Malaysia an incredibly safe country to travel, especially if you employ common sense rules including not walking alone at night.
That said, accidents do happen and I wouldn't dream of travelling anywhere in Southeast Asia without coverage.
World Nomads offers simple and flexible travel insurance. Buy at home or while travelling and claim online from anywhere in the world.
Alternatively, if you're a long-term traveller, digital nomad or frequent remote worker seeking travel health cover, check out Safetywing's Nomad Insurance policies.
#12 Drinks
Another area of safety to consider when travelling in Malaysia is drinking.
Malaysia is a hot and humid country, so as well as using sun protection measures, ensuring you drink enough water here is crucial.
In general, tap water outside of Kuala Lumpur is potable from the tap, but rather than buying plastic bottles and creating more waste, I highly suggest travelling with a Life Straw Go Water Filter Bottle.
Allowing you to safely drink water straight from the tap, the inbuilt filters in this bottle remove 99.9% of bacteria, meaning you don't have to spend money on plastic bottles and you won't contribute as much to the world's plastic problem either.
I have a Life Straw Go Water Filter Bottle and never travel without it now.
I also thought I'd address the alcohol issue under this drinks section, for while Malaysian is a predominantly Muslim country, it is not strict.
Alcohol is readily available to buy at bars and restaurants everywhere.
#13 What To Wear in Malaysia?
In discussing the religion of Malaysia, I thought it might be useful to include a section here about what to wear when you travel this country, particularly for female travellers.
As I mentioned Malaysia is not a conservative country and women will be fine to wear shorts and sleeveless tops.
I won't recommend wearing anything too tight, short and revealing (especially in the cities) but this is more about being respectful and feeling comfortable rather than anything else.
Malaysia is hot and humid, so thin clothes are key and t-shirts that protect shoulders from the sun (as well as a hat) are a must.
When travelling on buses, comfy thin trousers or pairs of leggings are great options, as they are when sightseeing in temples or enjoy some outdoor activities like hiking.
In the cities in Malaysia, I tended to wear thin knee-length dresses with a thin scarf and sandals to mix keeping cool with looking presentable.
If you are visiting any of Malaysia's islands, such as the Perhentian Islands, then sarongs and swimwear are the order of the day.
Learn here why I always recommend you take at least 1 sarong travelling no matter where you are going.
Here's 5 other packing essentials I recommend for your travels in Malaysia:
#1 Lonely Planet Guidebook – The Malaysia Lonely Planet is excellent and very helpful for any trip to this part of the world with lots of top tips and useful information, including great eating recommendations.
#2 Birkenstocks – A good pair of sandals are king in Malaysia and I love my Arizona Birkenstocks which are perfect for keeping my feet cool, supported and for kicking on and off easily when you visit temples or hit the beach. Literally wore them all day every day in this country!
#3 British Power Adapters – Malaysia primarily uses the format of British power outlets, so make sure you come prepared with a suitable Skross adapter.
#4 Camera and Lens – I love my Sony A6000 mirrorless, which was ideal for capturing this diverse and delightful country. My GoPro also came in very handy for snapping during those more active and water-based activities!
#5 Day Pack – My Bobby Anti Theft Backpack was ideal for travelling in Malaysia, especially when I wanted to keep my belongings close to me and secure on night bus rides and in hostels.
#14 Telecommunications
Like much of Southeast Asia, internet access in Malaysia is fast, quick, cheap and easy.
All accommodation options have free wifi, as do many cafes, bars and restaurants.
Data is also incredibly cheap and I highly recommend picking up a SIM card when you arrive in Malaysia so you can access Google Maps, Grab and other useful services when you are out and about.
I got a SIM from a company called Digi.
You can pick these up in any 7Eleven Stores or similar, just ensure you have your passport on you.
I paid around 40RM for 10GB of data.
#15 Accommodation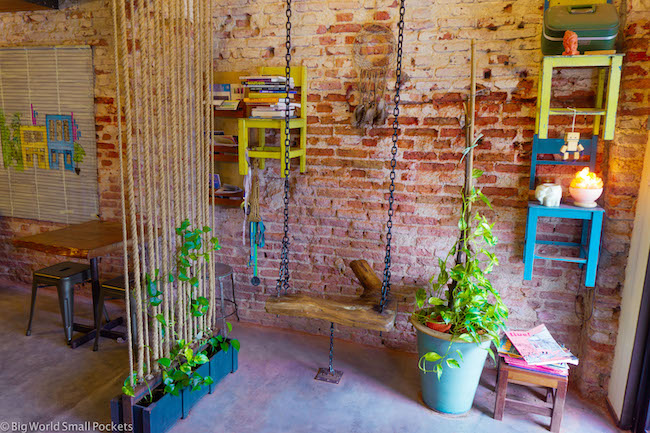 And finally on this list of the 15 things you need to know before you travel Malaysia, I wanted to address the issue of accommodation.
As one of the most developed countries in the region, Malaysia has a huge range of tourist accommodation from luxury hotels to budget backpackers and everything in between.
However, because this is a budget travel blog, you can guess which end of the spectrum I favoured!
Here's my list of the top hostels in Malaysia I stayed at:
Cameron Highlands: Fathers Guesthouse
Kuala Lumpur: Birdnest
Malacca: Nomaps
Penang: Frame Guesthouse
PIN IT TO PINTEREST!
And there you have it, my top 15 tips to know before you travel to Malaysia.
I hope they have proved useful and that you now feel ready to explore this wonderful country.
Don't forget to check out the range of articles I have on my blog about travelling in Malaysia and any questions they don't answer, feel free to shoot them into the comments below…