Boasting 2 coastlines, with stunning beaches and an array of islands, cool highlands, steamy jungles, dazzling cities and some UNESCO-listed heritage towns, Malaysia really is quite a traveller treasure trove.
It seems something of a shame, therefore, that this country is so regularly left of many Southeast Asia travel itineraries, often overshadowed by the more well-known countries of Cambodia, Thailand and Vietnam.
And of those that do make it to Malaysia, fewer still make it to East Malaysia (the Borneo part), with the vast majority of travellers sticking only to Peninsular Malaysia (where Kuala-Lumpur is located).
With so much to explore, and few taking up the opportunity to do this country justice, Malaysia offers adventure-seekers, beach-lovers, culture-vultures and foodies a huge plethora of experiences to enjoy.
And here's my best pick – the top 21 things to do in Malaysia…
---
Related Posts
---
This page contains affiliate links meaning Big World Small Pockets may receive a small commission on any purchases at no extra cost to you.
---
#1 Climb Penang Hill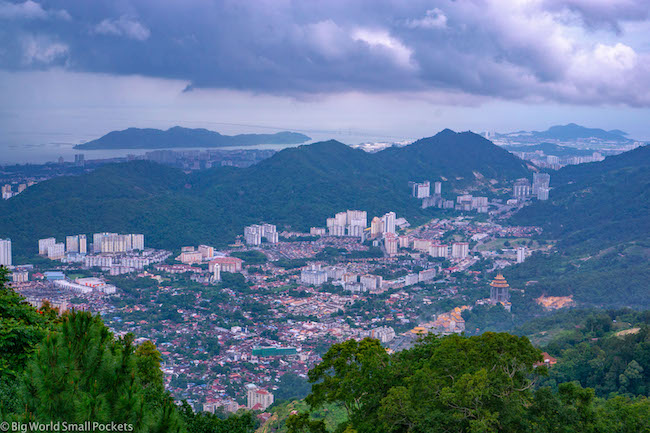 Coming in at number one of this list of best things to do in Malaysia, we start on the north of east of the Peninsula on the island of Penang.
This top tourist spot boasts a huge range of activities and attractions, including national parks, beaches, temples and culinary treats (learn more in my list of the 21 best things to do in Penang), but heading up my list was climbing Penang Hill.
This can either be done via funicular (if you are feeling lazy or it's just too hot / humid / wet) or, if you allow some extra time, via your own 2 legs.
Yes the hike up Penang Hill is tough, but the views across the whole island from the top definitely make up for it.
You can get to the bottom of Penang Hill, either to begin the walk, or to catch the funicular, via public bus from the island's capital Georgetown.
Learn more in this post.
#2 Snap Georgetown Street Art
And sticking in the same area, the wonderful island of Penang, we come to one of the absolute must-dos in Malaysia and that is checking out and capturing the wonderful street art of Georgetown.
There's so many pieces dotted around this city that it's impossible for me to list them all here, but the tourist office has a handy map where most of the major pieces are listed.
Walking between them is totally manageable in this small city, the crumbling and atmospheric centre of which is UNESCO-listed.
Definitely one of the best places to visit in Malaysia for art, photography and history buffs, Georgetown is a must!
#3 Eat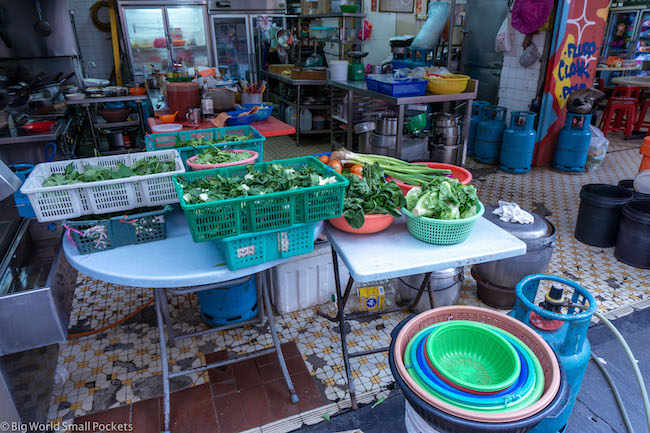 But it's not just the art and history buffs that will love Georgetown.
Nope it's fair to say the foodies will get their fix here too.
Although Peninsular Malaysia, in particular, is known for its culinary prowess, it's the capital of the Penang Island, which usually lays claim to the best food spot of all.
Thanks to the diversity of cultures, waves of immigration, tropical climate and layered history of this trading port, authentic and delicious food is at the heart of this city and getting involved in as much of it as you can, comes highly recommended.
#4 Mingle at the Markets
And sticking with the foodie theme, mingling at one (or several) of Malaysia's many markets is an absolute must-have experience here.
Like many Southeast Asian countries, food markets, especially at night, are a large part of local culture and going along to check one out for yourself is a key way to absorb a sense of life here.
It's also a great, affordable and atmospheric way to get dinner.
Hawker markets in Penang are plentiful (and famous) but just about every town in Malaysia has one, and in big cities like Kuala Lumpur, there's a myriad to choose from.
#5 Discover Historic Malacca
And now we move down the west of coast of Peninsula Malaysia, to another UNESCO-listed heritage town – this time the destination of Malacca.
Smaller than Georgetown, and a little more relaxed too, Malacca is nearer Kuala Lumpur and a popular weekend trip for locals.
As such, I highly recommend visiting Malacca during the weekdays to wander the charming streets, marvel at the diverse culture, shop, eat and visit all the different religious and historic attractions too.
With its riverside setting, Malacca is a great place to unwind as well.
Learn more about the best things to do in this city here or check out this best-selling day trip to Malacca from Kuala Lumpur if you're short on time.
#6 Escape to the Perhentian Islands
But if you really want to unwind, then one of the best things to do in Malaysia is definitely to escape to the Perhentian Islands.
Situated out from the east coast of Peninsula Malaysia, there are 2 main Perhentian Islands – Pulau Besar and the smaller Pulau Kecil, both of which are accessed from the mainland port of Kuala Besut via a short (ish) boat ride.
Both the islands offer unparalleled tranquillity, crystal clear waters, top diving and snorkelling and a lot of barefoot, plan-free days!
If you want to detach for a few days in a remote, off-grid kinda location, then the Perhentian islands are the ones for you.
Learn more in my ultimate guide to the Perhentian Islands here.
#7 Dive at Tiamon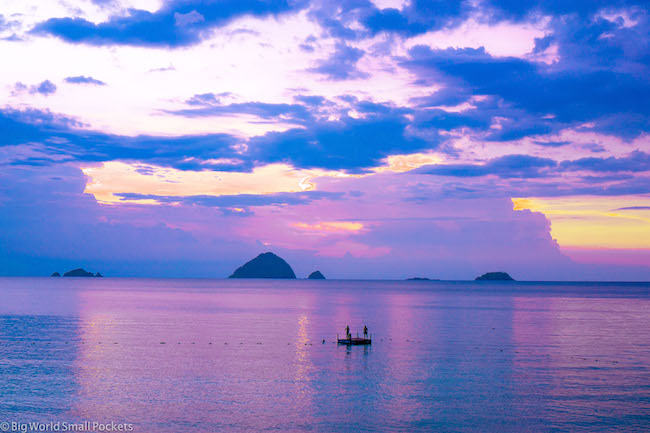 And if diving is your thing, then Malaysia is definitely a great destination!
Not only do the Perhentian Islands boast some top dive spots, but Tioman Island, located to their south, is another scuba winner!
With incredible coral and thick tropical jungle that stretches down to white-sand beaches, this is one of Malaysia's remotest and most spectacular islands.
With a turtle project you can visit, as well as some island hopping opportunities, this is the perfect spot to head for a weekend outside of Singapore or Kuala Lumpur.
To get to Tioman, you should travel to either Mersing or Tanjung Gemok where ferries depart – just be sure to check the destination the ferry is leaving from on that day.
#8 Marvel at the Petronas Towers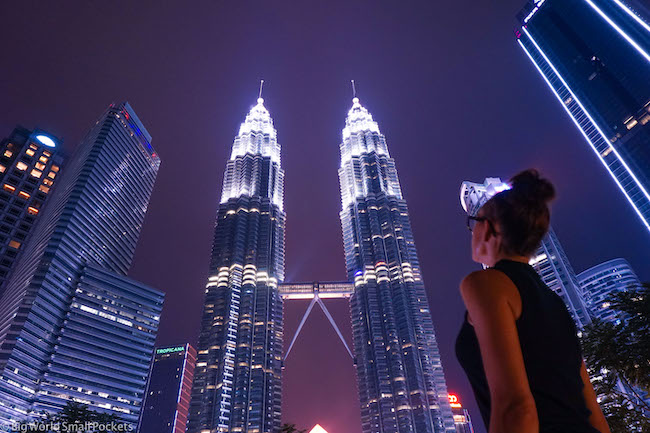 And if you are heading to Tioman from Kuala Lumpur, then make sure you don't leave Malaysia's capital without marvelling at the incredible Petronas Towers.
One of the country's flagship landmarks, these were the world's tallest buildings until 2004, but are no less impressive for having been superseded!
Spectacular in the day, but even more spellbinding at night, the view of them from the nearby park is epic, otherwise, book your spot to climb up the towers and get the view of Kuala Lumpur from their lofty heights.
I highly suggest grabbing skip-the-line tickets for this popular attraction, especially if you want to guarantee access. This handy online order service includes a ticket delivery to your hotel – winning!
Discover more of my top picks for things to do in Kuala Lumpur here.
#9 Visit the Famous Batu Caves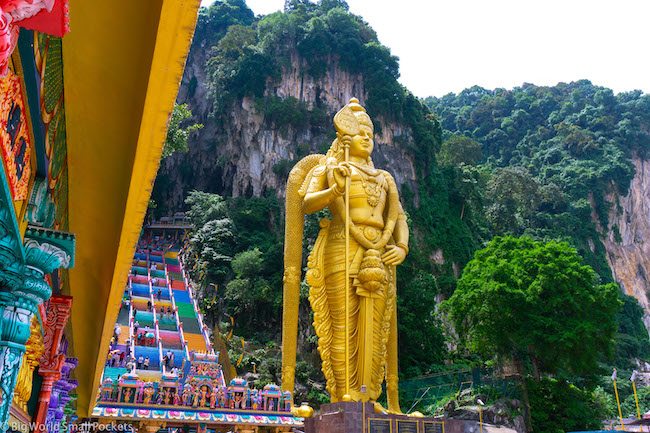 And without a doubt, another one of the best things to do in Kuala Lumpur is to visit the Batu Caves – a great half-day trip from the capital.
This amazing holy Hindu site has become Instagram famous thanks to its colourful steps.
Get there early i.e. when the temple opens at 6am, if you want to grab the best snaps on the steps, and then climb them to check out the huge cave temple inside… just watch out for the monkeys!
Either you can access the caves via public transport or using Grab from Kuala Lumpur, or, if you'd like a guide to explain the significance of the site to you, check out this best-selling half-day tour.
#10 Skip to Another Country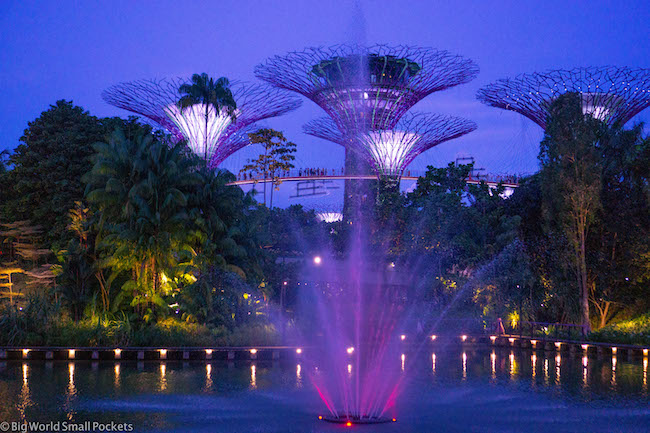 And this may sound like a funny thing to put on a list, but honestly one of the best things to do in Malaysia is to skip to another country!
And that's because Malaysia has some pretty good neighbours you can easily hop over to for a few days.
Top of the list – depending where you are in the country – are Thailand, which you can easily access by boat from Langkawi, or Singapore – just a few hours bus ride away from Malacca.
And if you go to the latter, then check out my list of the best places to visit in Singapore.
#11 Sip Tip in Cameron Highlands
Moving away from Singapore, up the to the centre of Peninsular Malaysia, the Cameron Highlands are absolutely one of the best places in visit Malaysia thanks to their cooler, elevated climate.
Even as you drive up on a bus there, you'll feel the climate shift and escaping the humidity can come as a welcome relief.
Thanks to this different climate, the Cameron Highlands are most famous as an agricultural area in Malaysia, a place where many fruits and vegetables are grown, as well as the main crop of tea!
If you want to sample a Malaysian high tea experience, or just scoff down a punnet of strawberries with a scone, this is the place to come.
You can also see tea growing, learn how it is produced, as well as drink and buy the stuff here.
Learn more in my ultimate Cameron Highlands travel guide.
#12 Hike the Highlands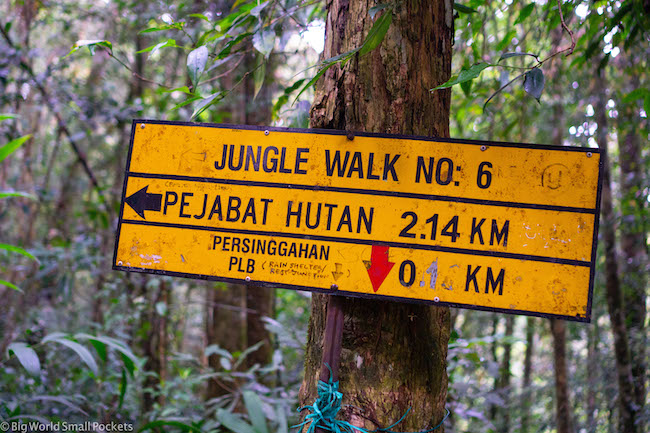 But it's not just tea and strawberries that the Cameron Highlands is famous for.
If you check out the travel guide above, you'll also learn that hiking in these highlands is an epic part of your Malaysia itinerary.
With clearly marked trails – although do check at your accommodation to ensure which have been recently maintained – this is a great place to get some cool and fresh air without ending up as a pile of sweaty mess – which is the most common outcome when it comes to hiking in much of Southeast Asia!
Maps.me is a great resource to use when hiking these trails and grabbing a friend from a hostel is also a top idea.
Also make sure you check the weather forecast, as storms can quickly blow in here in the afternoon so set off early and be prepared with a rain jacket and waterproof shoes.
#13 Hit the Beach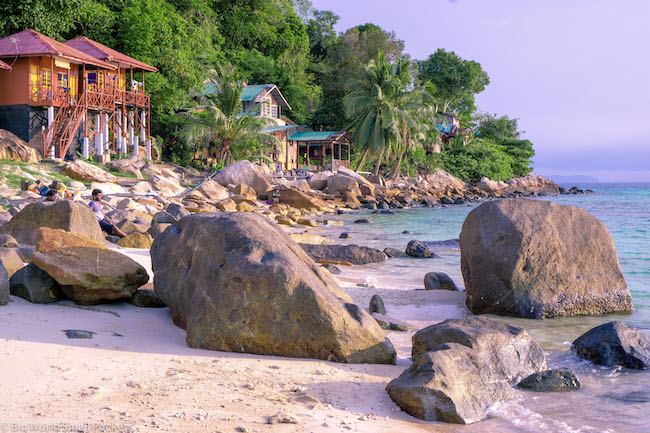 And in complete contrast to the highlands, there's no doubt one of the best things to do in Malaysia is hit the beach.
We've already covered a few of these options, namely the Perhentian Islands and Tioman Island, but Malaysia's great stretches of sand don't stop there.
Penang's beaches, the islands of Langkawi, plus the beaches of Borneo are just a few of the other gems this country plays host to.
#14 Ride the Cable Car on Langkawi
So while we're talking about beaches in Malaysia, we certainly can't look past the delightful archipelago of Langkawi – a collection of 99 islands, of which there are 4 inhabited ones.
And of these, it's Pula Langkawi that is most often visited thanks to its good tourism infrastructure and easy accessibility from either Thailand or Penang by boat / bus or Kuala Lumpur by air.
Hotels line the beaches in the main resorts of the island, but the soaring peaks inland here and quality of the natural scenery, means its beauty isn't diminished.
And one of the best ways to take this in is via the island cable car, which takes you to the top of Mat Cincang Mountain.
Taking around 15 minutes, this is a breathtakingly scenic ride that will fly you over waterfalls and lush rainforest, all to an ocean backdrop!
And if that's not enough, there's plenty of hikes, museums, cultural sites and even a Sky Bridge to keep you entertained on Langkawi, as well as great boat trips to the mangroves, caves and UNESCO-listed Geopark of the Kilim River.
#15 Relax on Redang
And sticking with the island vibes, we come to Redang, another of Malaysia's many islands where kicking back is definitely one of the top things to do in this country.
Not known for being as small-pocket friendly as Perhentian, hence why I sadly haven't been here, I do have it on good authority however that Redang is another stretch of Malaysian paradise you shouldn't miss if you can afford it.
Heavier on the resorts than many other Malaysian islands, it's epic diving and snorkelling that make up the main activities here, plus finding a gorgeous stretch of sand to relax on too of course!
Access to Redang is from Kuala Terengganu and the nicest beaches are meant to be Teluk Dalam Besar (private) and Teluk Dalam Kecil (hard to access).
#16 Marvel at the Diversity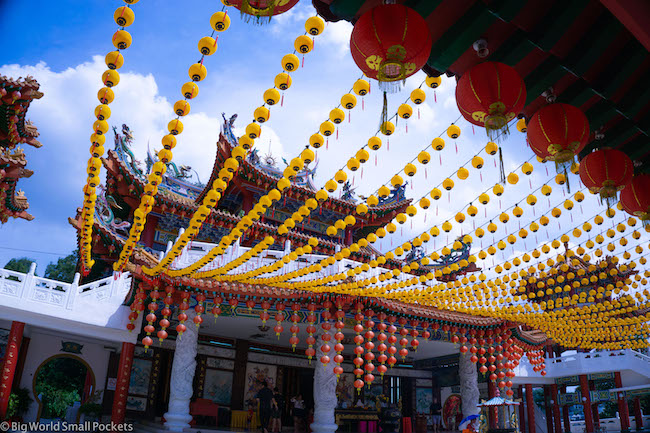 And that's because Malaysia is one of the most diverse countries I've visited – both in terms of culture and geography.
This makes it an utterly compelling country to explore and a real traveller's treasure trove.
From the diverse range of flavours in the food to the mix of architecture, art, languages and religions, experiencing the melting pot of cultures that is modern Malaysia is one of the richest parts of travelling here.
#17 Enjoy the National Parks
And, as we've discussed, one of the best part's of Malaysia's diversity can be found in its wonderful landscapes, in particular around its many national parks.
Penang National Park is a favourite that springs to mind, but Tunku Abdul Rahman National Park, Gunung Gading National Park, Taman Negara National Park and Kinabalu National Park are also highlights.
Spread across both East and Peninsular Malaysia, trekking, wildlife spotting, hiking, flora photographing and enjoying the marine elements are just some of the activities you can relish here.
It's so wonderful that much of the stunning country is being preserved and supporting these through responsible tourism initiatives is a great way to ensure this continues and, hopefully, grows.
#18 Canopy Walk in Taman Negara
And one of the top national Parks I've listed is Taman Negara, which is situated in Peninsular Malaysia, very near (ish) to Cameron Highlands.
As such, combining these 2 locations makes a great option, otherwise, there's buses from Kuala Lumpur that take around 4 hours.
Established in 1938, Taman Negara National Park area protects ancient rainforest thought to be 130 million years old.
Impressive I know!
You can enjoy an amazing canopy walk among this incredibly old landscape – it's the world's longest canopy walk FYI – as well as wildlife spotting, mountain hiking and general getting outdoor and amongst it!
Well worth a couple of days, this is definitely one of the best places to visit in Malaysia.
#19 Trek Mount Kinabalu
And if outdoors hiking is your thing, then do not overlook trekking Mount Kinabalu as one of the best things to do in Malaysia!
Located in East Malaysia, this is a serious undertaking you shouldn't consider lightly, especially if you're going all the way to the 4095m high summit.
If you do decide to go for it however, and make sure you're well prepared and well-trained, this UNESCO-listed and insanely biodiverse area offers an unparalleled experience of the natural world.
#20 Snorkel Tunku Abdul Rahman Marine Park
And from summit to sea, another splendid national park in Malaysia, and definitely one of the top things to see in this country is Tunku Abdul Rahman National Park.
Also located in East Malaysia (Borneo) this national park is made up of 5 islands and most people head here as part of a day trip – although staying overnight in one of the luxury resorts is possible too if you have the budget.
Unsurprisingly, the underwater world rules any to-do list here, with snorkelling and diving top of the list thanks to some epic coral and marine life.
Alongside this, kayaking and hiking along the public beaches are also popular, where monkeys, lizards and snakes can often be spotted.
#21 See the Orangutans
Need I say more?!
Seeing the orangutans is not only an absolute key entry on this list of the best things to do in Malaysia, it's probably a pretty top ranker on the best things to do in Southeast Asia …. or indeed the world!
Spotting these incredible animals in their natural habitat can only be done in Borneo if you're travelling to Malaysia, and quite where will depend on your budget, time and fitness level.
Learn more in this article.
Mini Travel Guide to Malaysia
How to Get There?
Malaysia has a large number of international airports across both sections of the country where regular flights arrive from other domestic destinations, as well as the Southeast Asian region.
If you're looking at travelling to Malaysia direct from Europe, North America or Australia / New Zealand, then it's likely you'll arrive in Kuala Lumpur airport from where you can take domestic flights or bus rides to just about any destinations within the Malay Peninsula.
As always, I use the great website 12Go to book all my bus travel in Southeast Asia and Skyscanner to find the best flight deals
In addition, I use metro services or the great ride-sharing app Grab to travel small distances within cities / towns.
Learn more about what rideshare is and why it's great for travellers here.
Best Time to Visit Malaysia?
The best months to visit the west coast of Peninsular Malaysia are from November to February when it's slightly less hot and humid. (read. slightly!)
However, when it comes seeing the orangutans and visiting East Malaysia (Borneo), the best time to visit is between the months of March and October i.e. the opposite time of year to the beaches of Langkawi and foodie hotspot of Penang!
And within this March to October window, it's the months of June and July that are best for visiting the east coast of Peninsular Malaysia i.e. the Perhentian and Tioman islands.
Confusing or what!
How Long to Spend There?
With a large country separated into 2 main parts, there's a lot of travel time to be accounted for when moving around Malaysia.
Add into this mix the number of things there are to do in the country (as indicated by this lengthy list of the 21 top things) and there's no question it's easy to spend 2-4 weeks here… and still not see everything.
For backpackers who are adventuring the Southeast Asia region, I'd advise a least a fortnight to enjoy Malaysia, which will allow you to take in most of the Peninsular attractions.
However, for those who also want to enjoy jungle trekking, volcano climbing, multiple island hopping or seeing the orangutans, I'd allow at least 3 weeks, or better 4!
This will, of course, be dependent on the length of your trip, as well as the time of your visit, which in Malaysia is never straightforward!
To make your life easier, why not take a tour of Malaysia and let someone else do the hard work for you?!
Here's my top Malaysia tour choices to give you some inspiration.
5 Packing Essentials for Malaysia
#1 Lonely Planet Guidebook – The Malaysia Lonely Planet is excellent and very helpful for any trip to this part of the world with lots of top tips and useful information, including great eating recommendations.
#2 Birkenstocks – A good pair of sandals are king in Malaysia and I love my Arizona Birkenstocks which are perfect for keeping my feet cool, supported and for kicking on and off easily when you visit temples or hit the beach. Literally wore them all day every day in this country!
#3 British Power Adapters – Malaysia primarily uses the format of British power outlets, so make sure you come prepared with a suitable Skross adapter.
#4 Camera and Lens – I love my Sony A6000 mirrorless, which was ideal for capturing this diverse and delightful country. My GoPro Hero 7 also came in very handy for snapping during those more active and water-based activities!
#5 Sarong – A great multi-purpose travel item that can be brilliantly used through Malaysia as a beach towel / dress, a pillow / blanket on bus rides and for covering shoulders when you visit temples or your head if you visit any mosques. A good sarongsarong is a Southeast Asia travel must-have in my book.
Travel Insurance for Malaysia
World Nomads offers simple and flexible travel insurance. Buy at home or while travelling and claim online from anywhere in the world.
Alternatively, if you're a long-term traveller, digital nomad or frequent remote worker seeking travel health cover, check out Safetywing's Nomad Insurance policies.
Travel Money in Malaysia
When it comes to paying for things in Malacca, you want to ensure you're not being charged overseas transaction fees or getting poor exchange rates when using your card abroad, which is why I always take my Wise card away with me wherever I travel.
The easy way to spend abroad with real exchange rates, no markups and no sneaky transaction fees, you can use your Wise card just like a debit card here… and it links easily with Google and Apple pay – sold! Grab yours here.
PIN IT TO PINTEREST!
And there you have it, my list of the top 21 things to do in Malaysia!
Have you been to this fabulous country?
Did you love it as much as me?
What was your favourite thing to do there?