It's a classic isn't it?
The good old South East Asia route is perhaps the most worn of all the backpacker trails.
But that doesn't make it any less worthwhile.
Oh no!
Because if you're travelling for the first, or perhaps travelling alone for this first time, then this part of the world can be a great place to head.
And the reasons are simple…
#1 you're going to meet loads of other travellers easily
#2 it's one of the cheapest places in the world to travel
#3 you're going to get a rich assault of culture, cuisine, history, nature and fun!
What more can you really ask for?
Well maybe just an idea of what to take might be helpful Steph!
No problem readers, I've got that covered!
And here it is, my perfect South East Asia Packing list, which is specifically designed for backpackers and ladies, but adaptable to all…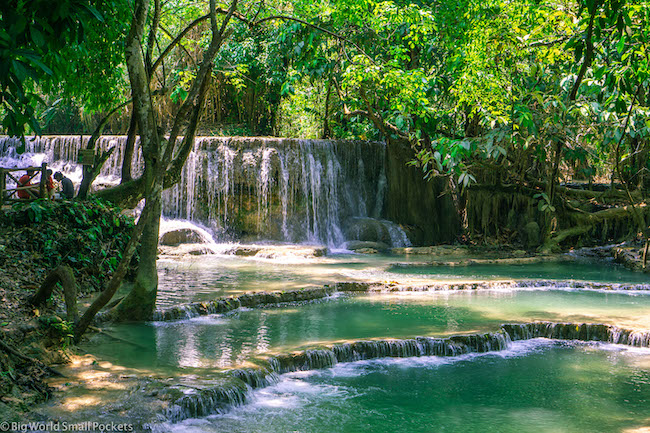 ---
Related Posts
---
This page contains affiliate links meaning Big World Small Pockets may receive a small commission on any purchases at no extra cost to you.
---
To DOWNLOAD A COPY OF THIS PACKING LIST, scroll to the end of the article & enter your email address in the subscription box
South East Asia Packing List: Footwear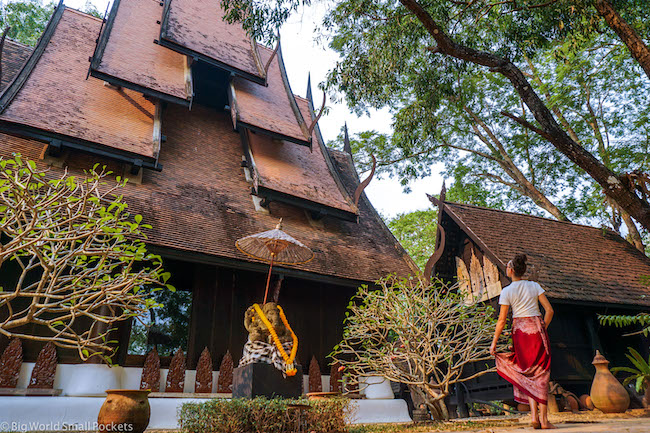 1x Pair Day Sandals
Sandals, like birkenstocks, are a great travel item for any South East Asia packing list, because they can quickly be thrown on and off at temple / hostel entrances etc
They provide excellent support for those uneven, dirt roads and won't break in a flash easily either.
I would literally wouldn't dream of travelling anywhere without mine now.
1x Evening Sandals
Essential if you're going to be heading out in the evening anywhere in South East Asia – because you might want something a little more glam than Birks!
1x Pair Runners / Walking Shoes
Great for hiking or any other vaguely active adventures you may want to do, I love my New Balance runners, which have great grip and tread for all sorts of terrains.
These guys are also good for walking round cities or large towns, when they will be more comfortable than sandals and they will also be better for travel days too in those aircon buses!
And if you're planning to enjoy some big days out, like visiting Angkor Wat, which is definitely one of the best things to do in Cambodia, if not the whole of South East Asia, then runners will be great for ensuring your feet don't get worn out with all the temple treading!
South East Asia Packing List: Clothes
1x Waterproof Jacket
Depending on what time of year you visit the region, a waterproof jacket might be indispensable.
Anytime between May and November, I'd consider one of these guys a crucial item on your South East Asia packing list.
But remember, this is the steaming tropics and hefty downpours are possible at any time of the year, especially in Indonesia and the Philippines, which have different wet seasons to the rest of the region.
Highly recommended is the thin, lightweight North Face Venture 2 waterproof jacket which won't take up a lot of room, but may prove a lifesaver!
1x Thick Sweater
Again, not one you're going to use a lot in this tropical region, but 1 thick sweater will come in handy if you're doing any hiking or climbing, say in the north of Thailand or to the volcanoes in Indonesia.
2x Thin Long Sleeved Tops / Cardigans
Try to choose a natural fabric like cotton or merino when it comes to thin, long-sleeved tops on your South East Asia packing list, as this will stop you sweating as much.
A thin top is great when travelling in cooler parts of the region, at altitude, during the wet season or if you're visiting any temples when you need to be covered up.
8x Singlets / T-Shirts
Singlets are good for hot days, T-shirts are good for when you need to protect your shoulders from the hot sun or want to dress fairly moderately.
Bring a mix of both (perhaps making one or 2 of them quick-dry) and enough to last you a week without washing.
2x Pair Long Thin Trousers
Having some long pants to protect you against evening mosquitoes is essential for your South East Asia packing list.
Long trousers are also useful for temple visits, trips to national parks, for travel days / nights on buses or for adventures in more conservative countries such as Myanmar and Indonesia.
Again, I always bat for natural fabrics like linen or cotton first. These ones are ideal.
1x Set Activewear
As well as trousers, I'd also suggest putting a pair of leggings on your South East Asia packing list too.
Leggings are great to wear under trousers in cold areas or to use when hiking / yoga-ing etc and can be paired under a shorter dress if you want something a bit different in the evenings.
Personally I'm a massive fan of these natural bamboo fibre ones right now!
As well as leggings, I advise a good sports bra for the ladies too.
2x Pair Shorts
No South East Asia packing list would be complete without some shorts for all those beautiful sunny / beach days.
I normally take 2 pairs of denim shorts with me, as well as a pair of Nike quick-dry shorts as well, but you could get away with just 2 pairs if pushed.
2x Beach Dress / Jump Suits
Just what you'll want in places like Bali, Koh Rong or the Thai Islands.
Men (or ladies) substitute for more shorts / trousers if you're not a dress / jumpsuit fan.
1x Set Nightwear
Optional if you're tight on space!
8x Pair Underwear & 2x Bras
Enough so you don't have to do any washing for a week is my rule.
3x Pair Socks
Take a mix of ankle and long, thick hiking socks like these would be my recommendation if you're going trekking.
Vietnam ranks as probably the top country to enjoy hiking in this region in my opinion, so check out my list of the best places to visit in this country for ideas about where.
2x Bikini
I love my Ripcurl bikini sooo much!
Sun Hat / Cap
Essential for sunbathing days, walking in hot cities and Instagram shots!
I think this one from Hello Sunshine is super cute.
2x Sarong / Scarf
Great for taking to the beach, as face protection on dusty tuk-tuk rides, shoulder-covering on scorching hot hikes or temple trips, as a second towel, a sheet, a dress, a headscarf or a bus blanket, the uses for sarongs go on and on.
Check out my 20 reasons you should always travel with a sarong if you're looking for any more ideas about the ways this amazing travel item can be used!
I'd mix up a sarong or 2 with a regular scarf or 2, as these will come in super handy in more conservative countries (like Indonesia and Myanmar), especially when you'll need to cover shoulders.
Finally, why not also consider a travel scarf? These great packing items are ideal for travel days, hiking, or in cities, when the hidden security pocket can be used to store your valuables close to your body.
Sunglasses
Essential for your South East Asia packing list!
Get UV rated ones with anti-scratch and polarised lenses.
Worth the investment!
South East Asia Packing List: Electricals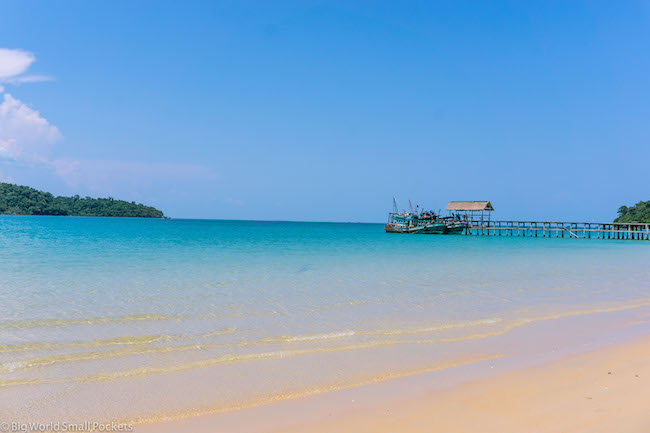 Laptop / Tablet
Download Netflix stuff before you leave home and enjoy some relaxed watching during the South East Asian evenings you don't want to party.
Mirrorless Camera
I love my Sony A6000 mirrorless camera which is lightweight, compact and study – perfect for South East Asia travel.
I've used mine across the region and love it!
Camera Lens
My Sony A6000 mirrorless camera came with a 16-50mm optical lens, but it's definitely worth putting a good prime lens on your South East Asia packing list too, especially for any portraits.
My 35mm lens was perfect for this!
2/3x 64GB Fast SD Memory Cards
Get large 64GB SD memory cards as you do not want to run out of photo space when in South East Asia.
I'd also recommend splashing out a bit and getting some fast processing memory cards – just what you need to snap that busy market action!
Depending on how long your trip is, I'd take 2-3x SD memory cards.
Spare Camera Battery
You never want to run out of battery when there is a great shot in front of you… trust me!
Battery Charging Unit / Cables / Leads
Take spare micro USB leads as they always get lost / broken!
Adapter Plugs
I took a British Adapter (for Malaysia, Singapore and Thailand) and a European adapter (for Cambodia, Vietnam, Laos and Indonesia).
They all add up but are definitely needed!
Alternatively, check out the Skross selection of world adapters to cover all bases.
Smartphone & Headphones
Goes without saying you should travel with you smartphone to help you with directions, directions, currency conversions, reviews and staying in touch with people.
I'd highly recommend downloading some audiobooks and music onto your phone before you leave home too – a great idea for longer journey days.
Amazon Audible and Spotify Premium are my go-to services for these purposes.
Portable Charger
Portable chargers are great when travelling, making them a must on this South East Asia packing list!
I recommend the Anker PowerCore 20100mAh which has 2 output sources, meaning I could charge my phone and my camera at the same time at lightning speed – BOOM!
Head Lamp & Spare Batteries
An absolute necessity on your South East Asia packing list in a region where power supply can be patchy in rural areas
Make sure you take a headlamp with a red setting to deter those insects and bugs at night.
My Black Diamond Storm model never leaves my side!
Toiletries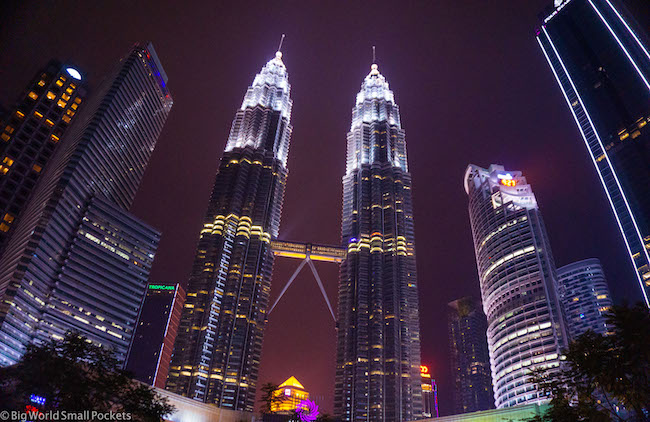 Thin Toiletries Bag
To hook or not to hook, that is the question!
Either way, just make sure it is light and thin.
This one is a great, cheap option
Shampoo and Conditioner Bars
These
are a great option and they last for ages!
Say goodbye to mid-travel spillages and bulky bottles people, this is the plastic-free future!
If you haven't bought these bars already, Singapore is a great place to pick up them in Southeast Asia,
Anti-Bacterial Soap
Great for life in those sweaty, humid climates, trust me!
Deodorant
I love natural crystal deodorants – no nasty chemicals and they last FOR AGES!
30+ SPF Sunscreen
Again, great to try a chemical-free product like this one.
Lip Salve
Burts Bees
always my go to here.
Menstrual Cup
Ye yeah ladies, you know what I'm talking about!
If not, check one out here – the future for the environment and your body
Toothbrush, Toothpaste, Floss
Face & Body Moisturiser
Razor & Spare Blades
Tweezers
Cotton Buds & Balls
Nail Scissors, Nail File, Nail Varnish, Nail Varnish Remover
Hair Bands & Hair Brush
Glasses / Contact Lenses if you wear them
Medical / First Aid Kit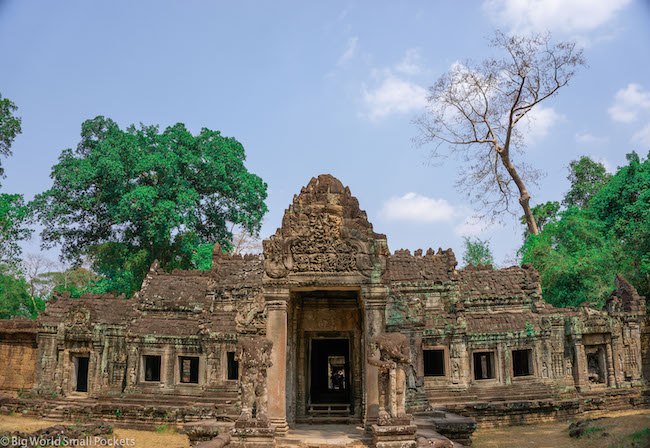 Insect Repellent
Natural insect repellents are best for you and the planet.
Check out this one.
Tiger Balm
Great for aching muscles and soothing insect bites, this is travel must for me.
Tea-Tree Essential Oil
A powerful antiseptic, anti-mould, anti-fungal treatment.
Also great to throw in a few drops with your washing and ideal for freshening up smelly bags / laundry etc.
Get an organic tea-tree oil if you can.
Rehydration Salts
Imodium
Painkillers / Anti-Inflammatories
Anti-Histamines
Band Aids & Bandages
Safety Pins
Anti-Septic Cream
The Rest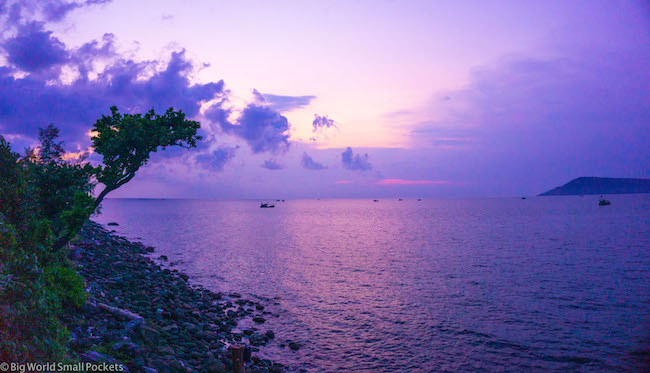 Eye Mask & Earplugs
Key for sleeping on long bus journeys and in hostels.
This eye mask from Alaska Bear is super comfy.
With all the night buses you might take as part of your Malaysia itinerary, an eye mask really is a must for me!
Day Pack
Good for hiking and beach days, this one from Osprey is great
Silk Liner & Travel Pillow
I love my silk sleeping bag lining, which is perfect for keeping me cool and sweat-free at night when it's humid as.
A travel pillow, like this SleepTight Full Support one, is ideal for long bus journeys or snoozing on the plane.
Travel Towel
Compact, quick-dry and all round brilliant!
I love my one from Latrek, which is super lightweight, thin, soft, quick drying and never smells!
Travel Cutlery Set & Multi-Tool
Lots of people say you don't need these, but I find a travel cutlery set very helpful – a must if you want to go to markets and prepare a picnic on the go.
Choose a light, inexpensive set and make sure the multi-tool has a bottle opener, corkscrew and knife.
These guys are also great for reducing your plastic waste footprint.
Filter Water Bottle
Help to reduce plastic consumption in the countries you visit by buying large 5 litre bottles of water and simply refilling your metal water bottle from these.
Combination Padlock
Ideal for locking up your bag during transit or keeping your valuables safe in lockers at backpackers.
I recommend these ones from Go Travel.
Travel Sewing Kit
You just never know how handy this will be, which is why it's on this South East Asia packing list.
Travel Washing Line & Travel Wash Liquid
A travel washing line and liquid are the best for me, especially in South East Asia, where self-service laundry facilities can be thin on the ground.
I wouldn't be without mine.
Wet Wipes
Multiple packs… I've never used so many in my life!
Documents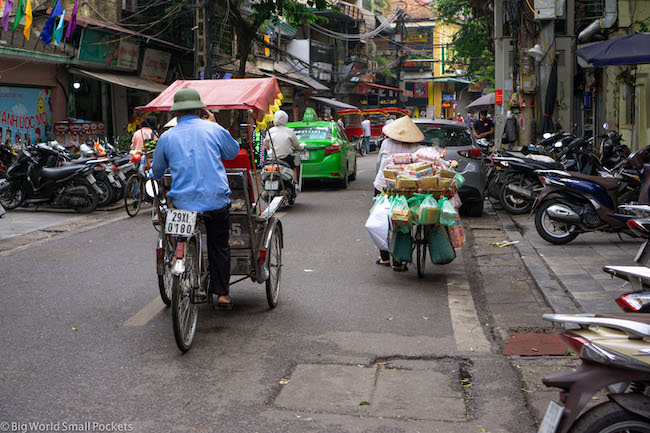 Passport & Passport Photos
Definitely take a colour copy of your passport with you to South East Asia, as well as some saved snaps on your phone, incase anything untoward happens.
I'd also take a number of passport photos, as these are required to obtain visas for some countries in the region.
Travel Insurance Policy
World Nomads offers simple and flexible travel insurance. Buy at home or while travelling and claim online from anywhere in the world.
Alternatively, if you're a long-term traveller, digital nomad or frequent remote worker seeking travel health cover, check out Safetywing's Nomad Insurance policies.
Credit Cards and Debit Cards
When it comes to paying for things in Southeast Asia, you want to ensure you're not being charged overseas transaction fees or getting poor exchange rates when using your card abroad, which is why I always take my Wise card away with me wherever I travel.
The easy way to spend abroad with real exchange rates, no markups and no sneaky transaction fees, you can use your Wise card just like a debit card here… and it links easily with Google and Apple pay – sold! Grab yours here.
Flight Tickets
Cash in Small Thin Purse
Visa Documentation
Immunisation Documentation
PIN IT TO PINTEREST!
So there you have it, my perfect South East Asia packing list.
Have you made it to this part of the world yet?
What was top of your packing list item and what did you bring that you did not need?
Please join the conversation, and help other travellers, in the comments box below…