Perched at the top of Africa, peering over both the Mediterranean and the Sahara, the magical country of Morocco has long been a sought-after destination for travellers.
Lured by the wonderful culture, food and history of this ancient land – not to mention the vast landscapes and great surf – Morocco is a traveller-treat in almost every way.
But there are a few things I advise knowing about before you travel Morocco to ensure you have the best time there and, having visited this country a few times myself, I've collected the 21 snippets of info that I think are really useful.
Ideal for travellers heading to Africa for the first time, as well as those backpacking alone on a budget, here's my list of the 21 things to know before you travel Morocco…
---
Related Posts
---
This page contains affiliate links meaning Big World Small Pockets may receive a small commission on any purchases at no extra cost to you.
---
Grab Your Copy of How to Travel Africa for Less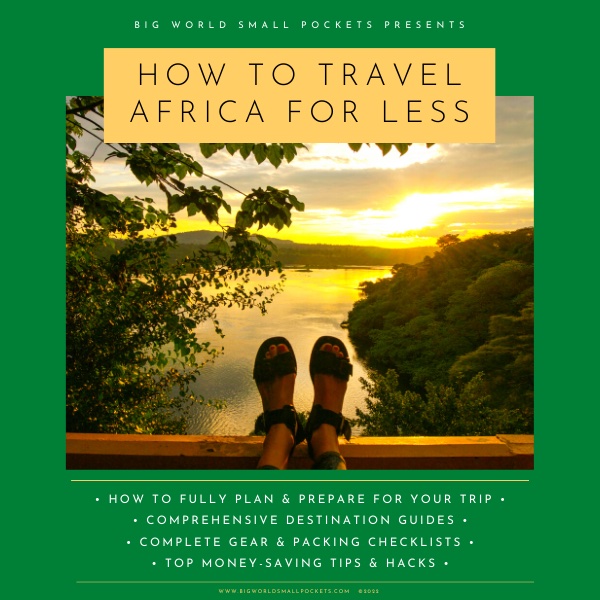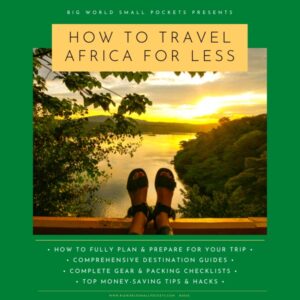 My ultimate guide to travelling Africa on a budget is now available, meaning you can finally get ALL my top tips for adventuring around all, or parts, of this amazing continent in one handy eBook, including…
Full Planning & Preparation Guides
Detailed Destination Info
Complete Packing & Gear Lists
Top Money-Saving Tips & Hacks
#1 Morocco Visas
Most UK, EU, North American, Australian and New Zealand citizens don't require a visa for Morocco and are given a 90 day tourist entry stamp on arrival.
This also applies to passport holders from several other Middle Eastern and African nations.
Visa-free entry is granted on all sea borders (if you catch the ferry from Spain to Morocco), as well as at airports if you fly internationally into the country.
The land border with Algeria is closed, so you cannot and should not gain entry to Morocco this way.
Land borders with Mauritania are open, but the security situation can be unpredictable due to the disputed Western Sahara region.
Please always check the latest foreign office and embassy advice regarding visas and land border crossings before you plan to travel Morocco.
#2 Morocco Climate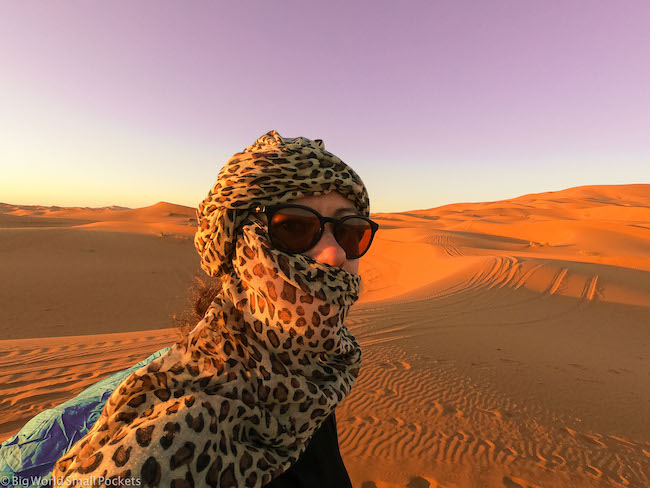 Stretching from mountains along the Med to the Sahara Desert in the south, to say Morocco's climate is varied is probably something of an underestimate!
This is one of the most climatically varied countries out there I reckon, with snow-capped mountains in the High Atlas often invisible from the rocky, arid gorges of their foothills.
The Mediterranean Sea laps the northern part of the country and its seasonal climate, while the wild Atlantic crashes its fierce waves onto a desert-like coastline in the west.
As such, Morocco isn't so much a country of one climate, but a vast swath of land made of up of several distinct micro-climates, each with its own seasonal patterns of temperature and rainfall.
In broad terms, the further south you go, the hotter and drier it is and that less rainfall you'll see, the further north you go, the more temperate the climate becomes.
At sea level, things are generally warmer, but up in the mountains or across in the desert at night, things can get freezing!
#3 When to Visit?
Which of course makes discussing when to visit Morocco something of an enigma!
Essentially, Morocco really is a year-round destination thanks to its good range of geographies and climates and the best time for you to visit will depend on where you want to go and what you plan to see and do there.
In general, Spring and Summer (Feb-July) are the best times to hit the north of the country when the temperatures there are warmer and the wildflowers in abundance.
The further south you go, it's arguably better to visit in the Autumn and Winter months (Sept-Jan) when the temperatures are more bearable, especially in the cities and the desert.
If it's the Atlantic coast you're after, then consider the best surfing months (Dec-Mar) or low season for less crowds.
If you're looking to travel across Morocco, then I recommend either the Spring (March & April) or Autumn months (September & October) as the best all round times to visit.
I've visited this country at both these times and found it the perfect mix between good tourist numbers and the best climate range across the board.
#4 How Long to Go For?
This is another "how long is a piece of string" question, because honestly, there's so much to do in Morocco you could stay forever!
Given most people get a max of 90 days here as a tourist however, let's cap it at that!
And, at the other end of the spectrum, many people also travel to Morocco from Europe for an extended weekend break.
In between these 2 broad timeframes, I'd say that between 2-4 weeks is a great amount of time to visit the country for most travellers.
With just 2 weeks, I'd advise basing yourself in either the north or south of Morocco and exploring this over 14 days (rather than trying to cover more ground than is practical).
With a month however, you should have time to explore more of the country, making stops in most of the major destinations if you wish.
#5 Best Places to Visit in Morocco?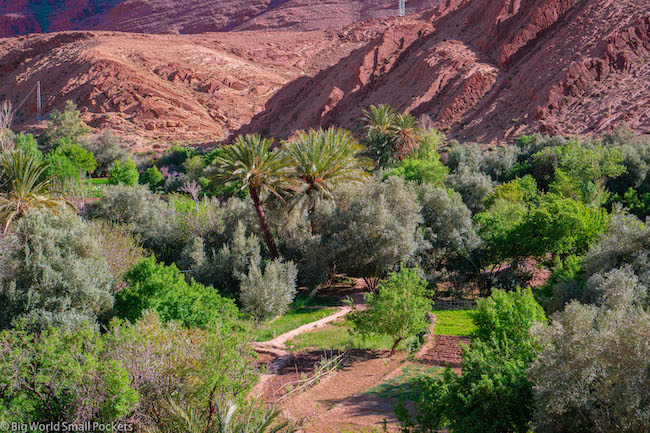 And another hard question, but one definitely worth thinking about before you travel Morocco is where you want to go in this country, because this is certainly wise to plan ahead of time!
Largely-speaking, the main spots in Morocco can be broken down into deserts, cities, coast or mountains.
Combining all, or some, of these locations may suit you, depending on whether you're looking to sightsee, hike, relax in nature, surf or shop!
The main cities most travellers head for in Morocco are Marrakesh, Tangier, Casablanca, Rabat, Fez and Meknes.
Where it comes to the desert – the Saharan dunes in the east of the country (around the town of Merzouga) tend to be the most popular.
The Atlantic coastline attracts surfers, especially around the funky area of Taghazout just north of Agadir.
Further north from this, the popular seaside resort of Essaouira is often combined with Marrakesh as the 2 aren't that far apart.
On the Mediterranean coast, Al-Hoceima is gaining popularity and, of course, the famous Blue Pearl of Morocco, Chefchaouen, is located here in the Rif Mountains.
The other mountain range that dominates Morocco is the Atlas mountains.
At the foot of them, the Ziz, Drâa, Dades and Todra Gorges provide remarkable natural rock formations, as well as marvellous palmeries and chill time in authentic villages.
The Middle Atlas is best accessed from Fez and is home to quaint villages and some walking, however, it's the High Atlas that provide the most dramatic scenery and hiking opps.
I did tell you there was a lot to choose from!
#6 How to Travel to Morocco?
So once you've thought about where you want to go in Morocco, it's probably time to start thinking about how to get there.
The vast majority of travellers reach this country either by sea or air.
International airports can be found around the country, but the most popular are in Marrakesh, Fez, Casablanca and Agadir.
As always, I use Skyscanner to find the best flight prices.
Most ferries arrive from Spain into ports along the Mediterranean coast, including Tangier.
Learn more about all the routes in this article I wrote about catching the ferry from Spain to Morocco.
#7 Local Buses
Once in Morocco, it also pays to know about how to get around the country, so you can travel between destinations and enjoy the country as much as possible.
There's 2 main ways to get around using public transport when you travel Morocco and the first of these is by bus.
Buses are plentiful in Morocco, easy to catch and very affordable.
They usually run very frequently between main towns, although sometimes you will need to connect in a major city for your onward journey.
The bus companies CTM and Supratours tend to be favoured by many tourists.
These companies offer online booking and slightly more upmarket services with drivers who often speak English.
Both CTM and Supratours also tend to have their own private depots in most cities, which means you can avoid the chaos of the main bus station, which makes it easier to make connections.
Bookings online generally need to be made 72hrs in advance for their services, otherwise you can buy tickets for any bus service in Morocco by wandering down to the station where they depart.
Usually, the bus stations are set in the "new" parts of Moroccan cities i.e. outside the historic medina, and this usually involves a decent walk or taxi ride.
As such, it often makes sense to book your outbound bus journey when you arrive at the station to avoid having to go there again before your departure.
Paper tickets are issued and should then presented to the driver of your departing bus.
They usually indicate a set seat number, which needs to be followed.
I advise arriving at the station 10-15 minutes before your departure time to arrange your hold luggage – usually there is an extra 5 dirham payable for this.
Roads in Morocco, especially main roads, are generally in good condition and police road checks are common which helps to maintain safety, especially in terms of speed.
#8 Local Trains
In many parts of Morocco, the train can be a great alternative for getting around.
Normally quicker than the bus, and often cheaper, getting an upper class ticket is what most travellers opt for.
The journey from Marrakesh to Fez is a popular train route as it is both quick and convenient.
Learn more about getting between these 2 cities in this post I wrote.
#9 Moroccan Food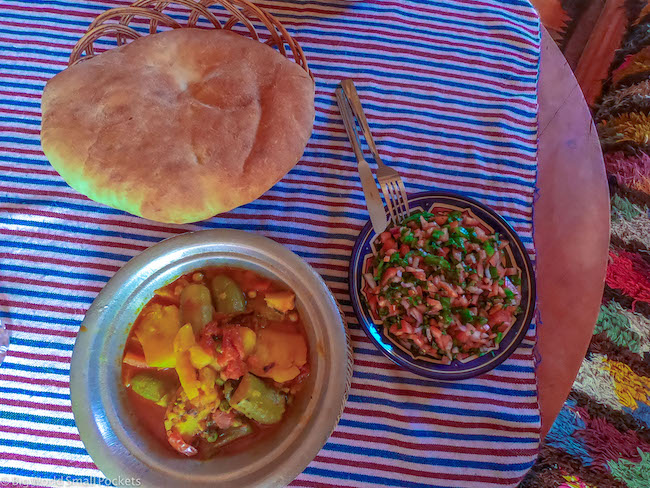 Food is one of the main reasons to travel Morocco as the fresh ingredients grown here, as well as the delicious spices, make for an enticing combination!
Top of the list are tagines, which you'll probably have every day, but that's really just the tip of the Moroccan cuisine iceberg.
Don't forget, the French colonial legacy here also means they have a delicious array of baked goods too!
Not to mention a heap of fresh fruit, vegetables and nuts that are grown throughout this geographically and climatically diverse country.
And don't even get me started on the dates!
Food is very reasonable in Morocco and, in my experience, I always found the best meals outside of the major tourist areas, often at small cafes in local villages, where fresh, delicious, healthy food is the order of the day.
3 course set menus are popular in Morocco and normally this involves a salad starter, combined with a tagine main course and some fresh fruits as a dessert – all for under $6 USD.
As a vegetarian, I can also vouch for the fact that us non-meat / fish eaters are well catered for too, so no probs there.
#10 Drinks in Morocco
Being a majority Muslim country with a rich Islamic culture, alcohol isn't (understandably) big in Morocco.
Alcohol isn't illegal here, but neither is it widely available and commonly seen.
Throughout my time travelling in Morocco I've tended to take some time off from the booze and stick to the amazing fresh orange juice, coffee and the ubiquitous mint tea for which this country is famous – they are all delicious and come highly recommended.
#11 Currency & Costs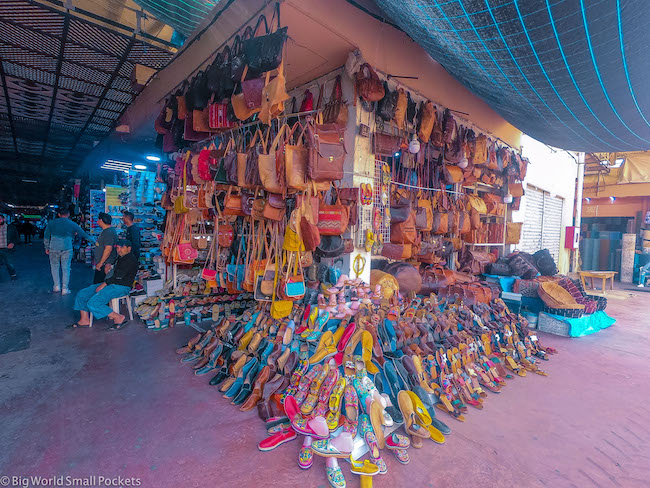 The currency used in Morocco is the Dirham (MAD), which is subdivided into 100 cents.
At the time of writing $1 USD is roughly equal to 10 MAD.
Some of the best news is that if you're a budget traveller, like me, Morocco is one of the cheapest countries I've ever travelled in!
During a 2 week trip, my budget came to under $30 USD per day, including private room accommodation in hostels, dinner out, shopping and covering some serious distances across this country by bus.
Learn more about exactly how much it costs to travel in Morocco is this breakdown budget article I wrote.
And when it comes to paying for things in Morocco, you want to ensure you're not being charged overseas transaction fees or getting poor exchange rates when using your card abroad, which is why I always take my Wise card away with me wherever I travel.
The easy way to spend abroad with real exchange rates, no markups and no sneaky transaction fees, you can use your Wise card just like a debit card here… and it links easily with Google and Apple pay – sold! Grab yours here.
#12 Culture and Hospitality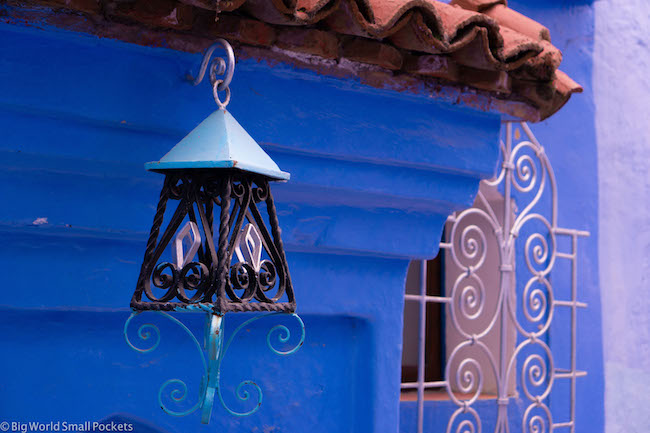 As I've touched on above, Morocco is a majority Muslim country with a strong Islamic heritage and culture.
It is a democratic country with a monarch who acts as the head of state.
While conservative, I wouldn't describe Morocco as strict.
Sharia law is not in place and a growing modern, urban and progressive youth culture is obvious throughout the country.
Morocco has many cultural similarities with other North African countries – shared religious practices with the Middle East, a European colonial history and a geographical influence from Africa.
This makes Morocco a fascinating melting pot, an ancient country which celebrates its traditional Berber culture alongside its Islamic influences and simultaneously looks to the 22nd century.
Moroccan people are incredibly friendly and very hospitable; both food and family are central to the country's culture and visitors will likely feel very welcome.
#13 Language
The two official languages in Morocco are standard Arabic and Tamazight, each of which have their own written scripts.
Out of these, Arabic tends to be the most widely spoken and written, but it is often a vernacular Arabic, very different to the version of the language spoken in Egypt or Lebanon for example.
Due to the colonial history of Morocco, French is also widely spoken and, thanks to the tourism industry, Spanish and English are also common.
Indeed it is not a rare thing for a Moroccan person (especially one working in the tourist industry) to speak in excess of 3 languages!
Taking a phrasebook with you to Morocco and learning a few Arabic and Tamazight phrases will certainly stand you in good stead with local people.
#14 What to Wear in Morocco?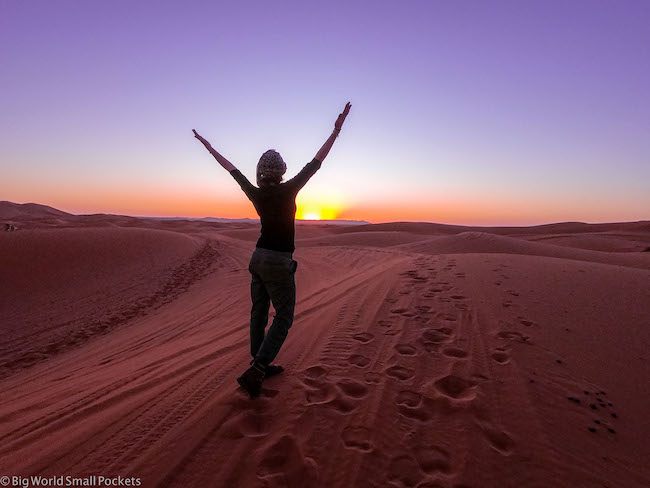 As an Islamic country, where a hot and dry climate dominates large swathes of the land, I certainly advise covering up during your time here.
Wearing clothes that cover your chest, arms and extend down to the knees are a great idea, both culturally and as a form of sun protection.
As a solo female traveller in Morocco, I found leggings paired with a knee-length dress were a good option.
Harem pants paired with loose-fitting shirts are another great idea.
Scarves are very helpful for covering shoulders and arms, as well as being used by women to cover their hair if they want to enter any religious buildings because, while taking the veil is not mandatory in Morocco, it is necessary when visiting mosques.
Across on the coast, things are way more relaxed, so don't forget to pack your swimsuit, bikini and sarong if you're hitting the beach in Morocco.
And I'd also advise bringing plenty of warm layers too if you're planning to spend any time in the mountains or desert – including a coat, hat and warm base layers.
Walking shoes, as well as good sandals like Birkenstocks, are a must when travelling Morocco.
Learn more in my complete packing list and guide on what to wear in Morocco.
#15 Packing for Morocco
As you may have guessed from the above point, there's quite a lot to think about when packing for Morocco, mostly thanks to its diverse climate and huge range of attractions and activities.
In addition to the clothes I suggest packing for a trip, here's 5 other key items I suggest you take with you:
#1 I found having a guidebook in Morocco very useful and highly recommend the Morocco Lonely Planet, which has loads of great information and useful tips.
#2 I do also recommend taking a French phrasebook with you to Morocco. Either that, or an Moroccan Arabic Phrasebook will come in very handy.
#3 A headlamp is a must for me when I travel in Africa. My Black Diamond Storm hasn't let me down yet!
#4 You'll want a good camera to photograph all the amazing parts of this Moroccan town and I think the Sony A6000 is perfect for the job. Learn why I rated it my best camera for travel in Africa here.
#5 A decent daypack you can then carry your camera, phrasebook, guidebook, water and snacks in, would also be very helpful. As you may know by now, I love my Bobby Anti Theft Backpack for this purpose. Check out why in this review I wrote.
#16 History
Morocco is a dream for history lovers with UNESCO-listed ruins, ancient cities and historic trading routes and towns a go-go.
Like many North African countries, the layers of history and colonisation here make it incredibly rich to explore and there's a lot to get your teeth stuck into.
The Roman ruins of Volubilis and the ancient city of Fez are 2 of the country's top historical attractions that shouldn't be missed – the latter in particular is a living museum city that has remain unchanged, in many ways, for thousands of years.
Wandering the motor-free, twisting streets of the Medina here can feel like an exhilarating walk back in time.
#17 Telecommunications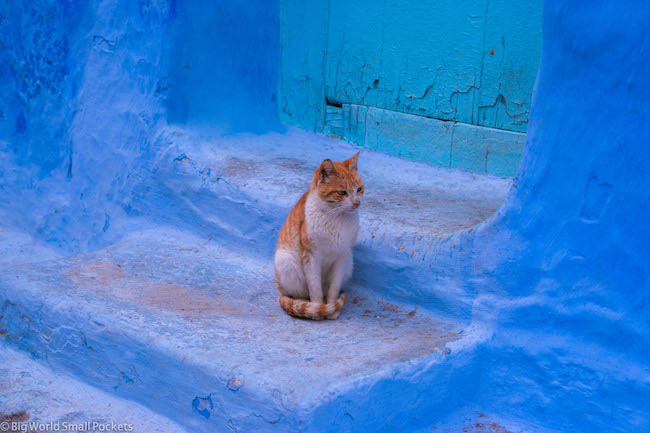 But now we fast-forward to the modern day and the ever-pressing issue facing us travellers – that of staying connected!
The great news is that Morocco has an excellent mobile network and internet access is fast and good throughout the country.
Almost all accommodation providers, as well as cafes, restaurants and many attractions, have wifi networks you can join and the speed tends to be good.
There are several mobile networks in Morocco, for which you can easily buy traveller SIM cards.
I highly suggest doing this, as having access to Google Maps, Google Translate, as well as currency converter apps, accommodation booking sites, restaurants review sites and other apps can be a real blessing when travelling here.
I always get a Maroc Telecom SIM when I travel this country as they have the best overall coverage – essentially if you're hitting up the mountains or the desert.
Last time I paid 90 MAD for a 30 day SIM card which came preloaded with 8GB of data.
#18 Hiking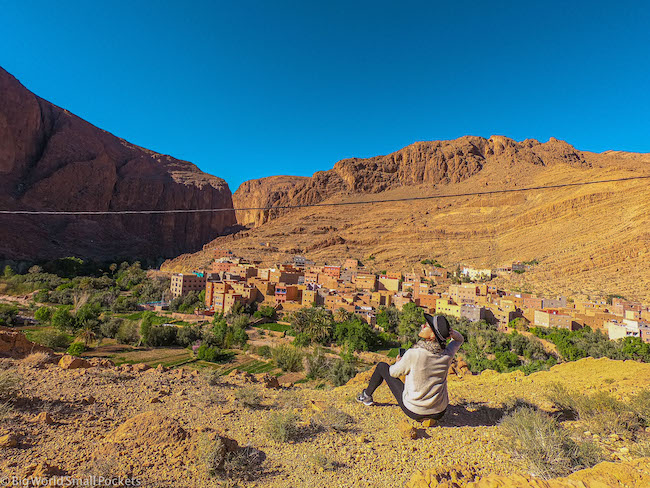 I'm skipping around a bit here, but I couldn't write a list of the 21 things to know before you travel Morocco and not mention hiking.
With its diverse topography, Morocco is one of the best countries for hiking I've been to and the stunning Atlas Mountains make for some of the best treks around!
However, there are also plenty of other hikes to enjoy in the gorges and valleys of their foothills, as well as in the coastal and mountain areas along the Mediterranean coast.
For day hikes, always check conditions with locals and ensure you have the relevant maps.me downloaded onto your phone.
For multi-day trips, I highly recommend hiring a local guide, or joining a grout tour, to ensure safety and peace of mind, as well as enjoyment and comfort.
#19 Tours vs Independent Travel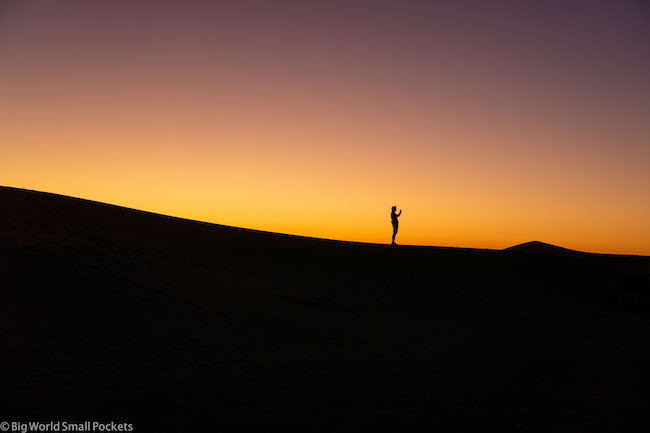 Which brings me nicely onto my next point about tours in Morocco.
While you can use a tour company to arrange your trip to Morocco, it's also good to know that it's very easy to travel independently in Morocco too.
Even as a solo female, budget traveller, I easily found my way around this country, which is well-established in terms of tourist infrastructure.
Travelling independently gives you more freedom to design your own itinerary, as well as take any day trips or mini-tours that you might want to do, as normally these can be arranged last minute.
Here's my pick of the popular short trips many tourists make in Morocco:
#20 Safety & Insurance for Morocco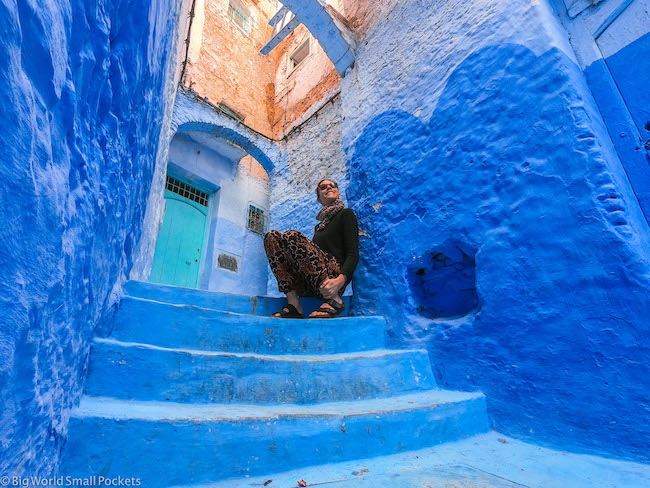 As a solo female traveller, safety when travelling alone in remote areas is also big on my radar.
Although I have heard and read reports about female travellers being harassed in Morocco, I haven't experienced any of that myself and can only say that I felt incredibly safe here the whole time.
That said, there's a lot of common sense involved in safety too.
My advice is to stick with other travellers, don't wander out alone at night and always be clear about your boundaries in all situations.
Making sure you have a local SIM card, with data and maps downloaded, is key to peace of mind, and being to locate yourself and find your way back to where you are staying is crucial.
Learn more in these top 9 tips I've compiled for other solo female travellers in Morocco.
World Nomads offers simple and flexible travel insurance. Buy at home or while travelling and claim online from anywhere in the world.
Alternatively, if you're a long-term traveller, digital nomad or frequent remote worker seeking travel health cover, check out Safetywing's Nomad Insurance policies.
#21 Travel Health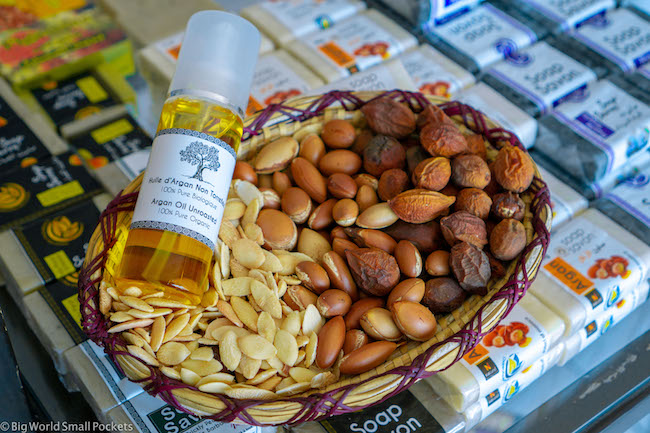 You'll also want to ensure you drink enough water in Morocco's hot and dry climate as dehydration is probably one of the biggest dangers here.
Travelling with a LifeStraw Go Water Bottle, which you can use to purify water from any freshwater source, is a top option to help you do this.
I bought one for my trip to Morocco – as it then allowed me to drink the tap water safely – and now wouldn't be anywhere without it!
Sun protection is another thing to factor in for this country and packing clothes (like a cap or hat) and lotion that will protect you from the strong UV rays is definitely recommended.
You'll also want to make sure you pack plenty of warm clothes for the desert and mountains – it gets freezing here at night – including a good coat and a hat… we can't have you catching a cold now!
PIN IT TO PINTEREST!
So there it is, my list of the 21 things to know before you travel Morocco.
I hope you found them useful!
Are you planning a trip to this epic country?
Have any more questions?
Don't hesitate to drop them into the comments box below and I'll try my best to answer 🙂