It really was a revelation.
I'd never even heard of bamboo clothing, but when a good friend in London told me it was all she wore these days, I knew I had to get involved!
And so it was that I discovered Boody, the ethical bamboo clothing company that specialises in soft and stylish basics for men and women and babies.
Originating from Australia, but now shipped worldwide, the success of this great company sells itself.
And I'm delighted to join the rank of their champions because, from the first time I ordered and tried on my Boody bamboo basics, I knew I was hooked!
The only company I now use for underwear, activewear and essentials, there's no doubt that it's Boody's bamboo leggings I love the most!
In fact, I've just bought my third pair!
So if you're looking to purchase some bamboo leggings (and you definitely should FYI!) here's my guide to why I love Boody's version… and you will too!
---
Related Posts
---
This page contains affiliate links meaning Big World Small Pockets may receive a small commission on any purchases at no extra cost to you.
---
#1 Perfect for Travel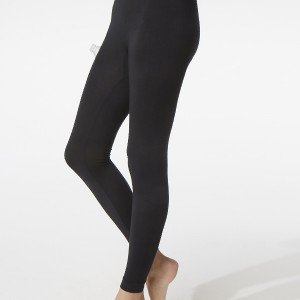 Now because I'm a travel blogger, there's no question one of the top reasons I love my bamboo leggings from Boody is because they are ideal for adventuring around the world.
In fact, this company's bamboo basics are the perfect range for travel because their simple, yet stylish essentials are pretty ideal no matter where in the world you are going.
First up, bamboo clothing is light and compact, it folds up to almost nothing (and weighs almost nothing!) which makes it ideal for packing – especially for those travelling with carry-on only.
Secondly, Boody's range is incredibly quick to dry, which means if you're needing to wash them on the go, you can rest assured they'll be ready to wear again (or pack away) in next to no time.
The bamboo clothing from Boody is also incredibly soft, flexible and comfortable, which makes it my go-to for those long travel days, when extended bus journeys, international train journeys or long-haul flights mean comfort is king.
And top of this list are my bamboo leggings, which fit so well that they are an absolute must for my travel days.
Perfect for wearing under a light thin dress or tunic, or pairing with a loose, long cardigan and spaghetti top, I love how soft and flexible they are, while still looking great!
I also love my bamboo leggings for practising yoga in when I'm adventuring around the world.
Learn more about why I always travel with a yoga mat so I can practise those asanas when I'm on the road here!
#2 Light, Soft and Comfortable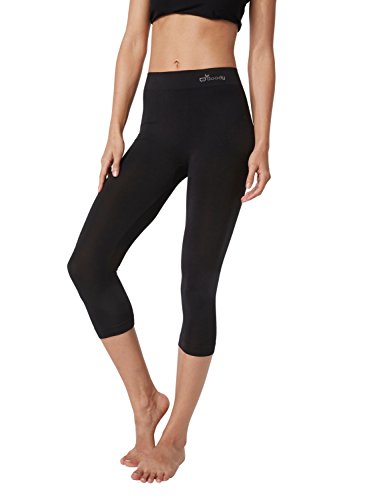 So yes, if you haven't got the picture already my bamboo leggings are literally the lightest, softest and most comfortable leggings I've ever owned!
They are also hypoallergenic, highly breathable and non-slip, which means they won't slide down easily, thank goodness!
And that doesn't just apply to the Boody leggings, it actually applies to the whole Boody range.
From underwear and sports bras to singlets and long-sleeved tops, I've got a fair amount of their clothing, so trust me I know!
And one of the reasons their pieces are so comfortable is because of the bamboo itself – one of the softest yarns on the planet.
After the growing, harvesting, processing and then dehydrating, the bamboo is finally ground into yarn, which is one of the world's most naturally soft and feathery materials.
Free from toxic chemicals and artificial dyes, there are no fertilisers or pesticides used in the process of producing these bamboo leggings, in fact there's not even artificial irrigation used – it's all natural rainwater!
And all that attention to quality means what it produced by Boody is a luxurious and silky soft fabric that won't hurt the earth either!
#3 Sustainable, Organic and Ethical
Because there's no question another of the top reasons I love my bamboo leggings (and you will too) is because bamboo is an incredibly ethical fibre source.
Far less water-intensive than cotton, the fact this plant can be continually re-harvested with no damage to the surrounding environment makes it very ecologically sound indeed.
On top of this, Bamboo has a high growth rate, is very high yielding and grows very densely, which reduces CO2 in the atmosphere and increases oxygen – hoorah!
The plant also requires very little maintenance and only needs to be planted once, making it low intensive and reducing soil erosion.
Wowsers, go bamboo!
All of Boody's range of bamboo clothing is organic and, as I mentioned, free from pesticides, fertilisers and artificial irrigation processes.
In the processing of the plant, all liquid is recycled and all solvents are captured and removed to ensure that the process is as eco-friendly as possible.
And then, even when it comes to making the clothing, Boody's garments are ethically conscious – knitted in tubes, their process results in up to 20% less fabric wastage.
You might be unsurprised to learn therefore that sustainability and ethics, along with quality and giving back, are at the core of Boody's brand values, with even the boxes their clothes are delivered to you in, made from recycled materials and printed with vegetable-based ink.
Boody also ensure all their staff are fairly paid and work in responsible conditions.
#4 Well Priced
Well with all this talk of ethical practices and commitments to sustainability and quality, I expect you're wondering how much my bamboo leggings cost.
And I expect you're thinking they cost the earth.
Well, newsflash folks, my bamboo leggings don't cost the earth – not in any sense of the term.
In fact, Boody's full leggings for women, which are my favourite style (out of their choice of 5) retail for under £22.
When you consider the quality and life of these leggings I think that's incredibly well-priced.
Add to this the fact that Boody run generous and frequent sales all the time (I only buy during their sales!) PLUS you can automatically get 10% off your first order by signing up to their newsletter on their website here, makes their pricing even more attractive!
Their ¾ leggings and crop leggings are even cheaper and you get free shipping on orders over £39!
And don't forget these guys ship worldwide too, which means you can get your affordable bamboo leggings easily delivered to you in the US, Australia, New Zealand, Ireland and mainland Europe care of free shipping in many instances too!
#5 Great Range
I hope I'm now getting pretty close to convincing you why bamboo leggings are such a game-changer, but I've got one last point to make and that's about the range of bamboo leggings.
As I've already mentioned, Boody alone have 5 different types of bamboo leggings and that's not to mention their underwear range, loungewear range and activewear range.
I usually go for their full leggings, but I'm now very excited with Boody's release of their new activewear leggings too, which are both thicker and feature waistiline hugging support.
I'm definitely going to be trying them out soon!
If you want to as well, or if you want to try any of Boody's range, including their bamboo leggings, check out their website today!
PIN IT TO PINTEREST!
So that's exactly why I love my bamboo legging from Boody and I'm sure you're going too as well.
Have you converted to bamboo clothing yet?
Which are your favourite brands?
Please let me know in the comments box below…