If there's one thing that living in Australia these last 4 years has taught me, it's how to deal with long-haul flights.
Yep from Perth it's going to take me a whopping 22 hours to get to Paris when I jet off in a few days … and if I was flying from Sydney, Melbourne or Brisbane it would take me even longer!
If you're travelling to the US, South America or South Africa from Australia then it doesn't get much better either I'm afraid.
Hell, even the neighbours in New Zealand are a minimum of 3 hours away!
So yeah, you get me … whichever way you're travelling from Australia it takes a long time!
Not only can this be an expensive affair, but it's also time-consuming and can play havoc with your body clock, taking days off your enjoyment time when you reach your destination.
This may not be such a problem if you can check into first-class and relax horizontally during your hours in the air, but if you're travelling economy like most of us, the battle to get enough sleep and minimize exhaustion and jetlag is very real!
So here's the long flight essentials list living in Australia has helped me perfect!
Even if you're stuck in economy and on a serious budget, these few simple items will make a world of difference when it comes to surviving your long haul flight, helping you to arrive feeling fresh and looking your best.
---
Related Posts
---
This page contains affiliate links meaning Big World Small Pockets may receive a small commission on any purchases at no extra cost to you.
---
#1 The Right Carry-On Bag
Because I now travel with so much expensive technology (think my MacBook air laptop, my Sony A600 mirrorless cameras, my Samsung SSD hard drive, my iphone 7 and as well as various chargers and other backup devices) having a decent carry-on bag is an absolute long flight essential for me.
I definitely need something light but roomy, secure but stylish, practical and padded.
Based on all of this, I recently got my internet research guru (read. the boy) to look for some new bags online that would be suitable for my forthcoming trip (given all the new kit).
And wonderfully, he discovered the Bobby Anti-Theft Backpack.
Given the number of features this incredible travel bag has, it's an absolute steal!
Not only is the Bobby Anti-Theft Backpack shock-proof, water-resistant and slash-proof, its also got hidden high-grade zippers which make it anti-theft and, wait for it, it even has an integrated USB charging port too.
Hell, this bag could probably pull off a song and dance number if you asked it to!
Even if you're not travelling with lots of tech stuff, there's few of us, even the hardcore budgeters, that travel without some form of electronic device, passport or cash we don't want to keep safe.
The Bobby Anti-Theft Backpack is a no-brainer on my long flight essentials list, because it removes much of the security stress when travelling through international airports, navigating transfers and enduring long-haul flights.
The Bobby Anti-Theft Backpack also doubles as a regular rucksack for any day adventures you'll have on your travels with its adjustable straps, comfortable backrest and optimal weight balance.
So, if you want the perfect piece of baggage to double as a day pack, carry-on luggage and secure bag the Bobby Anti-Theft Backpack is definitely my recommendation!
Plus of course, it's perfectly sized for those overhead cabin lockers!
Otherwise, if you're in the market for a lovely new suitcase, Level8 could be just the answer!
Visit their website to learn more and grab your perfect travel accessory.
Especially because my readers can now get 10% off their Level 8 suitcases with the discount code BigWorld10… so, what are you waiting for?
#2 Tablet / Smartphone / Kindle & Portable Power Bank
And while we're on the techy theme for our long flight essentials, then it's true most of are going to want some sort of device to keep us amused during those long hours of cramped discomfort too.
Personally, I'm a fan of just keeping things basic with a phone and plenty of podcasts saved, however, I know many of you also like to travel with kindle or tablet too.
Whatever device you're taking, then you cannot forget a portable power bank too.
Having one of these bad boys has literally been a game-changer for me and I love the way it allows my phone to just sit in my bag happily charging away hour after hour.
Personally, I recommend the EC Technology 22400mAh Power Bank, which although a little heavier at 400g, has a super-powerful battery and can charge 3 devices super fast.
When I'm travelling and on the go, it's so good to know my phone battery is going to last and not cut out on me when I'm just about to post that Instagram shot.
When it comes to long-haul flights, it's also great to know my device is going to last me the full 22 hours I need it to, so that I can watch or listen to whatever I want!
#3 Books & Guidebooks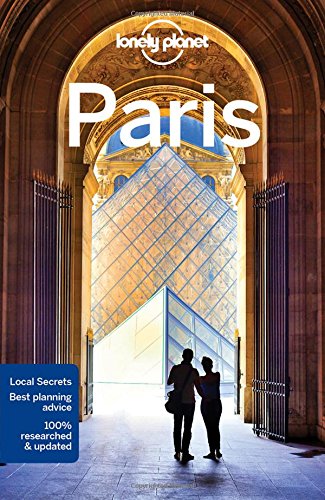 But look, it's not just high-tech stuff I've learnt that I need to get me through a long haul flight.
Sometimes you just need to turn off the devices and enjoy some good old-fashioned screen-free entertainment, which is why I always make sure I have a great read to hand as well.
Perfect for those of us on a super budget, a good book is a wonder for passing the time in the air.
On this trip from Perth to Paris, I'm going to be taking my copy of Blindness by José Saramago which, if you haven't read before, is amazing!
As well as that, I also make sure I travel with a guidebook for the place I'm visiting, just so I can get even more excited.
While I could download the ebook, there's something about having a paper copy in my hand, with maps that I can physically rotate (!), that really gets me amped about where and what I'm going to be exploring.
That's why the Lonely Planet Guide to Paris is firmly packed as one of my long flight essentials this time!
#4 Ear Plugs
Then after all the entertainment, it's time to make sure I've ticked all those long haul flight essential comfort boxes too.
Earplugs are top of this list because I really cannot sleep a wink on the plane without them.
I know tons of people rave about those Bose noise-cancelling headphones, but being a little out of my budget, I always just stick with the good old-fashioned ear plugs – or people plugs as they are also known!
#5 Eye Mask
In terms of an eye mask, it's worth getting something decent that is totally light blocking and also soft on the eyes. I recommend the Alaska Bear Natural silk sleep mask, which is super comfortable and will keep your delicate eye area protected from all those bright LED lights and dry cabin air.
After all, who cares what you look like on the plane, it's what you look like after you disembark that matters more!
#6 Compression Socks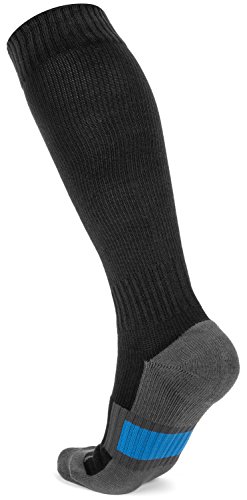 Adding to the comfort essentials for your long flights, I also make sure I always travel with a couple of pairs of socks.
By this, I mean a pair of compression socks, used to reduce the risk of DVT, and a fluffy warm sock over the top.
If you're like me and your feet swell up like a balloon when you're in the air, compression socks are a must. Health-wise they are a real no brainer, so it's important to get a pair that works as they should.
Check out the Wanderlust Air Travel Compression Socks, which have medical-grade graduated support and are suitable for both men and women.
And then, to keep my toes cosy, because I've got probably got the most appalling circulation known to woman, I also take a pair of soft, fluffy socks to walk around the cabin in.
This means I can just kick off my shoes and relax a little more.
#7 Shawl or Sarong
Given that I get cold so easily, fluctuating air cabin temperatures are a real trauma for me, so I like a shawl or sarong on any long haul flights that I can just pull over me to control the airflow and my body heat a little better.
These guys also double as a great headrest for snoozing time!
Although if you want the ultimate sense of luxury, a travel pillow, like the amazing J-Pillow, is an incredible, long flight essential if your budget will stretch this far!
#8 Change of Clothes
Definitely one of the best, but simplest long flight essentials I also recommend you pack in your carry-on luggage is a change of clothes.
Yes, there's just no guarantee that your checked luggage is going to arrive at your destination at the same time as you.
And, if it doesn't, you will thank me!
#9 Moisturiser, Lip Balm, Deodorant
Some ladies like to go to town with the long flight essentials when it comes to beauty products, but I'm just not that kind of girl.
All I really take is a good moisturiser (one that is suitable for hands and face like Burt's Bees Intense Hydration Day Lotion) and a natural deodorant.
Even if you've been wearing the same clothes for over 24 hours, just these 2 items alone will make you feel fresher!
It's definitely worth taking a lip balm with you too, to combat all that aeroplane dry air, because there is really nothing worse than feeling your lips start to crack and not be able to do anything about it!
Just remember to make sure all toiletries are under 100ml and sealed in a transparent sandwich bag.
#10 Toothbrush and Toothpaste
The other beauty products I take are a small tube of toothpaste (under 100ml) and toothbrush – 2 firm members of my long flight essential list.
You just can't beat that feeling of a fresh mouth in the morning, even when you're mid-air!
#11 Wet Wipes
There's also a few key practical items I never embark on a long haul flight without.
Wet wipes are crucial for freshening up quickly and also killing any germs lurking on your tray table, arm rests or hands.
#12 Water Bottle
I hate those little plastic cups they give you for water on long flights, because a) they are an environmental offense and b) they never hold enough water.
Make sure you stay amply hydrated on your long haul flight too by travelling with a good water bottle you can fill up after security and / or via the filtered water points onboard.
Personally, I always steer away from plastic water bottles where possible and love the metal Hydro Flask brand, which are non-toxic and BPA free – hoorah!
PIN IT TO PINTEREST!
So there you have it guys, the long flight essentials list living in Australia has helped me perfect!
What are your long flight essentials and top long-haul tips?
I'd love to hear more in the comments box below…