High on the history stakes, the landscape points and cultural kudos, Eastern Europe is a feast for hungry travellers.
Whether you want cobbled streets, ancient castles, scenic rivers, picturesque mountains, great street art, beautiful beaches or bold bridges, Eastern Europe delivers over and above every time.
And that's without taking into account the wonderful people that populate this place, their stories and their traditions.
And with so much beauty around, it would kinda be rude not to get your camera out and share the love right?
So here's my pick of the top Instagram spots in Eastern Europe. Now on your marks, get set, go!
---
Related Posts
---
This page contains affiliate links meaning Big World Small Pockets may receive a small commission on any purchases at no extra cost to you.
---
#1 Stari Most, Mostar, Bosnia Herzegovina
Bosnia's most photographed spot, the iconic symbol of Stari Most has now been blasted around the world thanks to Instagram.
But did you know that this bridge had once been blasted in real life as part of the tragic civil war that gripped Bosnia Herzegovina?
Now a symbol of reunification and peace, the story that lies behind the bridge is as gripping as the image of the structure itself.
Learn more about why I loved this city so much here.
#2 Old City Walls, Dubrovnik, Croatia
Honestly, before I headed to Dubrovnik I was over the Instagram hype around this place… and that's before I even got there!
But when I actually got to Dubrovnik and realised how stonkingly beautiful city this is, I was just as hooked as all the other tourists!
So yes, this is definitely one of the top Instagram spots in Eastern Europe!
Head up to the Old Walls of the city just before sunset to avoid the crowds (as much as poss!) and to snap the stunning city views and awesome Adriatic sea at its best.
Read this post if you want to learn how to visit this city for less.
#3 Castle Hill, Budapest, Hungary
And if it's a bit of regal grandeur you want in your photos, then it doesn't get better than Castle Hill in Budapest – the Hungarian capital that blew me away.
Head up here to take in the Bastion and Church and to enjoy elevated views across the Danube to the Parliament building.
There's also the UNESCO-listed castle up here, perfect for snapping, which you can either stroll to from the Bastion or ride to care of the number 16 bus.
Discover more in this great Budapest itinerary.
#4 Charles Bridge, Prague, Czechia
Pretty much whichever way you look at it, Prague is like something out a fairytale, and trying to decide which part of the city to include on this list for the best Instagram spots in Eastern Europe was no mean feat!
But my decision has been made and I've gone for a classic, because with the Vltava River as a backdrop, statues to sit up against and the Prague skyline behind, it really is hard to top Charles Bridge.
Learn more about the best way to explore Prague with this great 2 day itinerary.
#5 Kyevo-Pecherska Lavra, Kyiv, Ukraine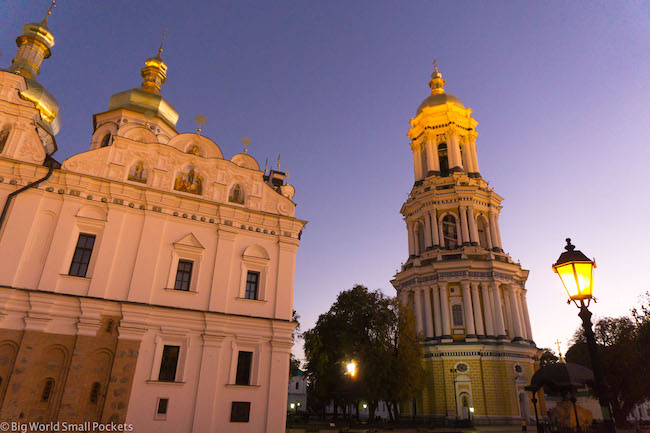 Who knew Kyiv was so damn grand, classic, sophisticated and gorgeous?
Not me.
And hopefully this city will be just as beautiful when all the horrific events unfolding there have finished.
With stunning churches a go-go (some like St Andrew's even have amazing lookout views), it was the religious and sacred site of Kyevo-Pecherska Lavra I've picked as the Instagram spot in Kyiv.
Going there at sunset to see the colours bounce off the white and gold domes, with the echoes of the mass taking place in the background, will leave you with nothing but a spectacular impression both on and off camera.
Learn more in this list of the 13 amazing things to do in Kyiv, Ukraine.
#6 Stare Miastro, Krakow, Poland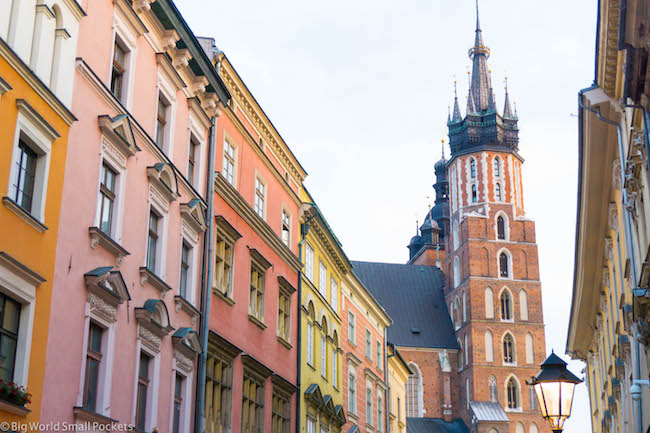 Poland's second city is probably its prettiest and nowhere here is prettier, in my opinion, than Krakow's Stare Miasto, or the Old Town.
From the largest Medieval square in Europe – Rynek Glowny – to the pretty coloured buildings and cobbled streets, getting up early in Krakow to click this epic of all Instagram spots in Eastern Europe is a must.
As is simply wandering down small alleyways to get lost – you never quite know what you'll discover in Krakow.
Learn more with this great Krakow itinerary.
#7 River View, Veliko Tarnovo, Bulgaria
Honestly, I think Bulgaria might be one of my favourite countries – it's so diverse, its people are so friendly, it's so cheap and it's got an enchanting vibrancy to it too.
My top picks when it comes to photogenic spots in the country are Plovdiv and Veliko Tarnovo, the latter just piping the great Plovdiv to the post due to its historic castle – the Tsarevets Fortress – and its epic river lookout.
Definitely one of the best places to go in Bulgaria, head to this Medieval old town and prepare to be as bedazzled as I was!
#8 Old Town, Sighisoara, Romania
And from one stunning Medieval town to another, Sighisoara in Romania is quite simply, drop-dead gorgeous and undoubtedly one of the top Instagram spots in Eastern Europe.
It's also absolutely tiny, so 1-2 nights here should be enough time for most travellers to soak up the incredible ambience, climb the clock tower and grab as many pics as your memory card will allow… mostly from the clock tower or the Old City walls!
Absolutely one of the top places to visit in Romania, Sighisoara lies in the Translyvania mountain area, so it's easy to build in some hiking trails around a trip here.
#9 Bay of Kotor, Montenegro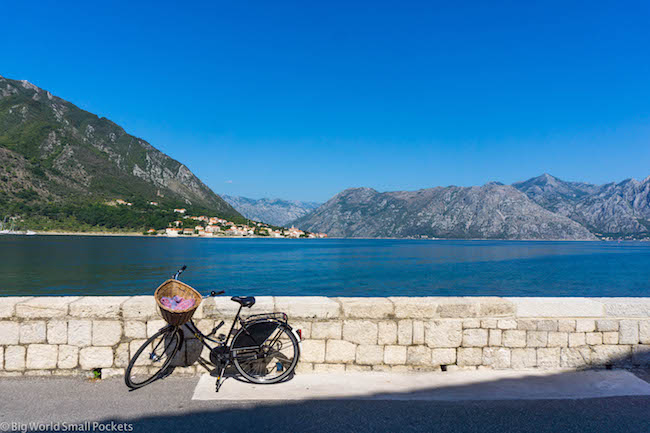 I think I literally gasped out loud when I first glimpsed the Bay of Kotor with its glistening Adriatic views and rolling green mountains that seem to drip into the ocean waters.
I don't think there are enough superlatives for this place, or enough days in the year, to get bored with the views… honestly.
Pick your Insta spot and then set about making your friends jealous – there's stunning shots to be had from Kotor's fortification and also from around the bay, which you can circle along on a bike if you want – a lot of fun!
Learn more with my complete travel guide to Kotor.
#10 Kalemegdan, Belgrade, Serbia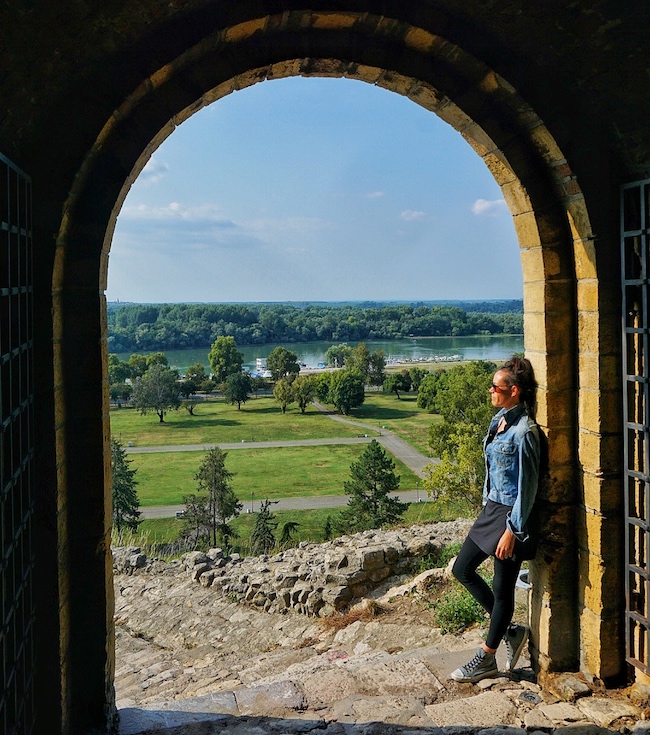 And at number 10 on my list of the most instagrammable places in Eastern Europe, it's Kalemegdan in Serbia's capital Belgrade.
And Old Fort, that's lying half in ruin, there some lovely archways to grab photos in here, but best is the river flowing in the background and the colours in the late afternoon if you time your visit with golden hour.
Read more about this top spot and 12 other great places to visit in Belgrade here.
#11 Cobbled Streets & Sculptures, Bratislava, Slovakia
Bratislava is like the anti-capital of Eastern Europe – tiny and completely unassuming – it nevertheless has an undeniable, understated charm all of its own.
With a castle and cute coffee shops aplenty, snapping the old cobbled streets of this city and the weird and wonderful sculptures was my fav!
Check out my list of the top things to do there and see why this city should not be overlooked.
#12 East Side Gallery, Berlin, Germany
Ok, despite not technically being situated in Eastern Europe (whatever "technically" means!), East Side Gallery is, nevertheless, one of the coolest political sites in the epic capital that is Berlin.
Grab a snap of the iconic street art and the urban vibes around, before heading on to check out these other top things to do in Berlin on a budget.
#13 Old Bobsleigh Track, Sarajevo, Bosnia Herzegovina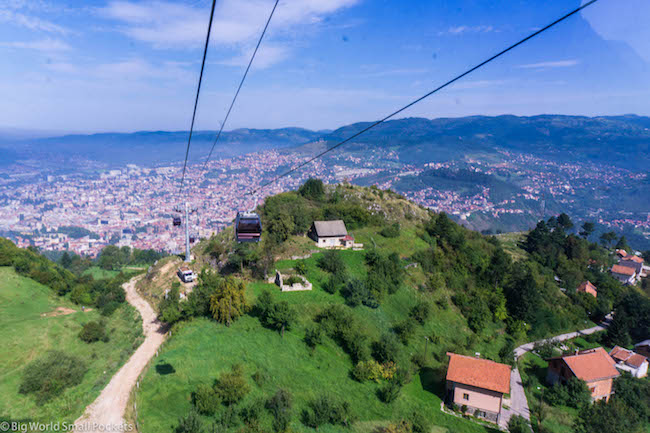 And finally, 13th on my list of the best Instagram spots in Eastern Europe has to go to perhaps my favourite city in the area – Sarajevo.
Did you know this city was the host of the 1984 Winter Olympics – a sign of just how quickly things went from good to bad when the whole city was plunged into civil war not long after.
Peaceful and on the up once again, Sarajevo is now vibrant, buzzing and welcoming more and more travellers.
And for those that venture here, you cannot miss the cement remnants of the old Olympic Bobsleigh Track.
Getting the cable car up here will also give you some amazing aerial shots of the city itself and when you do reach the top, walk the former Bobsleigh Pipe to click some cool graffiti and forest views.
Discover more in my list of the 13 best things to do in Sarajevo.
Eastern Europe Mini Travel Guide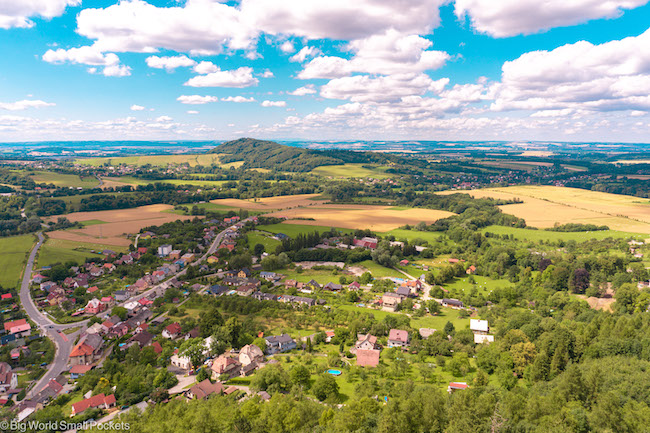 When to Visit Eastern Europe?
No question in my mind that you should definitely visit Eastern Europe during either the summer or festive seasons.
In summer you will get the most from the country's lovely coastal as well as mountainous parts because, let's face it, nature is exponentially more beautiful when the sun shines!
In the winter, you'll get Christmas markets galore (especially in Prague and Krakow), as well as the opportunity to ski in Romania and Bulgaria.
Just beware that the seasons in this region are quite extreme, so summer days in August can reach well into the high thirties and winters can often be below freezing – pack accordingly!
How to Get There & Around?
Getting to most parts of Eastern Europe is easy by plane, especially if you're arriving into a major city like Prague, Bucharest or Dubrovnik.
Check Skyscanner for the best prices.
Otherwise, bus and trains are also plentiful. I travelled overland in this region a lot as a solo female and always found it safe and easy.
I booked all my train and coach travel across Eastern Europe using Trainline and FlixBus – I like the way they compare multiple journeys and allow me to book in advance in English!
In general, you'll find trains are more prolific in the north of Eastern Europe (in countries such as Poland, the Czech Republic and Hungary), while in the Balkans, almost all overland travel is operated exclusively by bus.
4 Key Packing Items for Eastern Europe
#1 Mirrorless Camera – You will be pretty much snapping non-stop during your time in Eastern Europe and will need a good camera to do this gorgeous region justice. I highly recommend the Sony A6000, which I use for all my travels and love, not least because it's light, compact and robust!
#2 Walking Shoes – There will be a lot of walking in Eastern Europe, it's as simple as that! Make sure your feet are comfortable therefore with a pair of New Balance Trainers. Perfect for stylish city strolling as much as monastery mounting, I love mine!
#3 Filter Water Bottle – All that sightseeing is thirsty work, so make sure you have a filter water bottle that allows you to drink the tap water safely wherever you are in the world.
#4 Day pack – And to carry your water bottle, camera and snacks, you're going to need a decent backpack that will help you balance the weight as you walk and sightsee. In my opinion, you can't go past the Bobby Anti Theft Backpack, which is also perfect for helping you avoid pickpockets too.
Learn more in this complete packing list for Eastern Europe.
Travel Insurance for Eastern Europe
World Nomads offers simple and flexible travel insurance. Buy at home or while travelling and claim online from anywhere in the world.
Alternatively, if you're a long-term traveller, digital nomad or frequent remote worker seeking travel health cover, check out Safetywing's Nomad Insurance policies.
How to Save when you Spend in Eastern Europe!
When it comes to paying for things in Eastern Europe, you want to ensure you're not being charged overseas transaction fees or getting poor exchange rates, which is why I always take my Wise card with me wherever I travel.
The easy way to spend abroad with real exchange rates, no markups and no sneaky transaction fees, you can use your Wise card just like a debit card… and it links easily with Google and Apple pay – sold!
Get yours here.
SAVE THIS TO PINTEREST!
And that's my list of the top 13 Instagram spots in Eastern Europe.
Which one do you like the most?
Do let me know by leaving your top pick in the comments box below…