Despite occupying a relatively small geographic area, Eastern Europe covers a surprising number of countries, terrains and topographies.
From the soaring peaks of Slovakia to the beaches of Croatia, the lakes of Bulgaria to the ancient cities of the Albanua – this part of the world packs a mean punch when it comes to diversity and delight.
But despite the obvious advantages of this for a traveller, there are some difficulties involved in this too – not least when it comes to packing for Eastern Europe!
What to try and stuff into a suitcase to accommodate all these different attractions, activities and altitudes?!
Well fear not! I've travelled this area of the globe with just a small 40l backpack and can now bring you my complete Eastern Europe packing list to help you do the same.
I've decided to base this packing list around the summer months for the simple reason that this is when most people travel to this part of the world, but if you are heading here at a different time of year, perhaps for a spot of skiing in Romania or Bulgaria – you might want to check out my winter holiday packing list instead here!
Otherwise, get your pen and paper at the ready – here's the only item-by-item list you'll need to come totally prepared for an epic adventure in Eastern Europe…
---
Related Posts
---
This page contains affiliate links meaning Big World Small Pockets may receive a small commission on any purchases at no extra cost to you.
---
Clothes
1x Thin Rain Jacket
You know, this is Europe, so it can rain anytime, even in the summer.
I recommend something thin, compact, but practical when it comes to rain jackets and this North Face Venture 2 is perfect.
2x Thick Sweaters
Ditto the thick sweater when it comes to keeping warm in Eastern Europe!
Temperatures can drop even in summer and if you're heading into the mountains for any hiking you want to make sure you'll be warm enough.
2x Cardigans / Denim Shirts
Helpful in the evening and / or if you want something a bit smarter during the day.
I'm really into my denim one currently.
2x Thin Long Sleeved Tops
Perfect to layer up with, thin long-sleeved tops are also awesome for fresh nights and early morning starts.
Try to choose a natural fabric like cotton if you can. I love these ones from Gildan.
7x Singlets / T-Shirts
Choose a range of colours and styles that match the trousers / shorts you've selected, including more dressy tops for the evening and casual loose ones for the day.
7 is a good number as it means you have enough to survive without doing laundry for a week!
2x Jeans / Trousers
Great for going out in the evening or wandering around cities when shorts won't do, trousers and jeans are also good if you need to look a bit smarter, or if you do stumble into a cold or wet day.
2x Leggings
One of my travel essentials, ideal when you're exploring everywhere from cities to national parks.
Leggings are also good under a casual dress in the fresh evenings, comfy to wear on any long bus rides and good for active adventures such as cycling too.
If you have room, take 2 pairs and always go black for versatility!
2x Shorts
Well you're going to need something for those beach days right?
2x Summer Dresses
A great item for beach days or if you want to hit da club in cities like Budapest, Prague or Bucharest!
1x Set of Activewear
Perfect for hiking or if you fancy doing some yoga, running or generally not just drinking beer when in Eastern Europe!
2x Sarongs
You can't take enough sarongs travelling in my opinion and, as they are so light, I recommend 2 as a minimum.
Perfect for using as a beach towel, a scarf, a bathrobe, a sheet, a laundry bag … the list goes on.
Check out my post about the 20 reasons why you should always take a sarong travelling for more ideas!
2x Swimwear
Well you need something to enjoy those fabulous beaches and baths of Croatia, Bulgaria, Budapest and Montenegro with, that's for sure.
Hopefully, they'll get so much use, you'll see maybe packing 2 as worthy of the space in your backpack!
8x Underwear
Small and compact, 8 pairs is a good number to save you a lot of washing duties!
4x Bras
1x Sports Bra
Compact and quick to dry – a must in my travel pack, I love this black one from Nike.
6x Pairs Socks
2x normal-length pairs for outdoors stuff, 4x ankle-length pairs for city days.
Nightwear
You can always double up on your daywear here to save room if needs be.
Sun Hat & Sunglasses

Whether you want to bring a cap or a floppy, large designer number, the choice is yours.
Just make sure you bring a sun hat of some description because walking all day in the summer heat here can burn!
I love this design from Hello Sunshine.
Shoes
1x Pair Trainers / Runners
Versatile, comfortable and essential if you want to see all the sights in this epic part of the world.
I highly recommend New Balance stylish city runners, which you can still wear when doing outdoorsy stuff too.
I don't think hiking boots are necessary for Eastern Europe unless you're doing some serious hiking in the Slovakian or Romanian mountains for example, so leave these at home and save yourself the extra baggage weight!
1x Pair Sandals
An essential for summer in Eastern Europe, personally, I love my Birkenstocks, which I basically lived in during my here.
The support they offer means you can sightsee to your heart's content in them and never get sore soles!
1x Pair Day Shoes
Either converse, pumps or white sneakers for exploring cities and towns on foot are a good choice if you want something a bit more stylish than running shoes!
1x Pair Evening Sandals / Flats
Nonessential in my book, but many people like to take them, especially if they are spending a lot of time in a city or planning to go out in the evening a lot.
Toiletries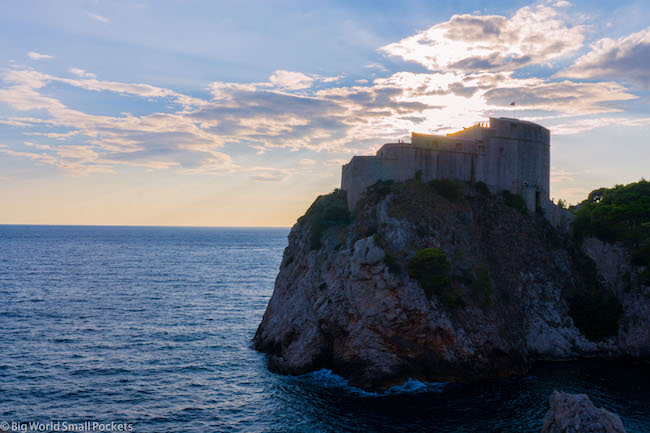 Thin Toiletries / Wash Bag
To hook or not to hook, that is the question!
Either way, just make sure it is light and thin.
This one is a great option.
Shampoo & Conditioner Bars
I also go for shampoo and conditioner bars to save the plastic and keep the space down when I travel.
Although they are a bit pricey, they last for ages.
Deodorant
I always prefer a natural crystal deodorant as they last forever and are free from many nasty chemicals.
Antibacterial Soap
Keep in a ziplock bag to prevent soap slime getting on everything you own!
Go anti-bac for the travel health factor!
Paracetamol, Antiseptic Cream, Anti-Histamine & Band Aids
The only first aid kit you need to take.
Everything can be bought over in Eastern Europe – trust me!
Toothbrush, Toothpaste, Floss
Face Wash, Toner, Serum, Moisturiser
Razor & Spare Blades
Nail Scissors, Nail File, Tweezers
Hairbrush & Hair Bands
Cotton Pads & Cotton Buds
Safety Pins
Glasses / Contact Lenses if you wear them
Menstrual Cup if you use one
SPF Suncreaam & Lip Slave
Insect Repellent
Electrical
Camera, Lens, Spare Battery, Cables & Chargers
I love my Sony A600 mirrorless camera, which I've used across Eastern Europe and beyond.
Light, compact and study, it's perfect for travelling.
128GB SSD Memory Cards
Take large memory cards if possible – like these 64GB ones – and double up in case you lose one or fill it up.
High-speed options are also good for processing times.
Smartphone & Bluetooth Headphones
Taking your smartphone anywhere these days is a must.
I recommend downloading some audiobooks and music onto your phone before you leave home too – a great idea for longer journey days.
My top picks are Amazon Audible and Spotify Premium.
Portable Power Pack

Portable power packs are great when travelling without a solidly reliable charging source, like when you're out snapping all day!
I recommend the Anker PowerCore 10000 which is amazingly light and fast!
Euro Adapter
How are you going to charge otherwise?
Eastern Europe has the same type of plugs across the whole region, however I recommend splashing out on a worldwide adapter – better value for many if you're travelling elsewhere after Europe or anytime in the future.
Skross
are a great brand that I highly recommended.
Headlamp & Spare Batteries
Never travel without a headlamp and try to choose a product that uses commonly found batteries and has a red night light function.
I love my Black Diamond Storm.
Other Items you Shouldn't Forget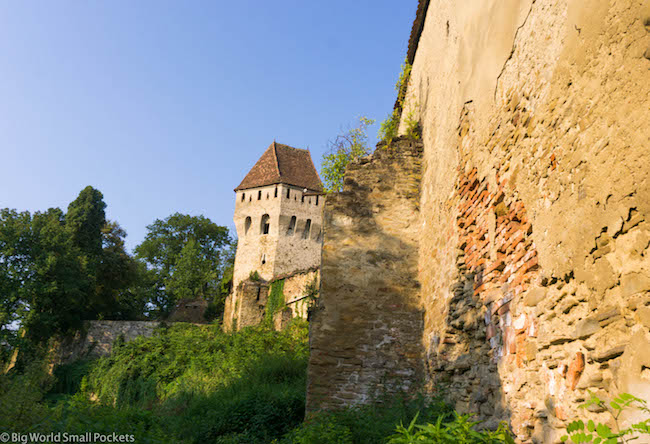 Travel Towel
I recommend Latrek, because they are cheap, compact, soft and don't smell.
Love, love, love mine.
Read my full review here.
Day Pack
Good for hiking and beach days, this one from Berghaus is perfect.
Otherwise, check out this great guide to the best travel backpacks for Europe – it has tons more info about a whole range of bags and which one might best suit your needs.
Combination Padlock
Very useful for locking up bags and valuables when staying in hostels, these don't have to be expensive, just reliable!
Multi-Tool
Lots of people say you don't need a multi-tool, but I find travelling with one very helpful.
Choose a light, inexpensive ooption and make sure it has a bottle opener, corkscrew and knife – like this one.
Travel Handwash
Great for doing emergency washing, such as underwear in a sink, travel handwash is always a must in my book.
Eye Mask & Earplugs
Key for sleeping on long bus journeys and in hostels.
This sleep mask from Alaska Bear is super comfy.
Filter Water Bottle
Filter water bottles are amazing for reducing plastic waste and ensuring you can safely drink the tap water anywhere in the world.
Lifestraw
are my go-to brand for Eastern Europe adventures.
Documents
Passport & Photocopies
Immunisation Documentation
Euro Cash in Small Thin Purse
Travel Insurance Policy
World Nomads offers simple and flexible travel insurance. Buy at home or while travelling and claim online from anywhere in the world.
Alternatively, if you're a long-term traveller, digital nomad or frequent remote worker seeking travel health cover, check out Safetywing's Nomad Insurance policies.
Credit Cards and Debit Cards
When it comes to getting paying for things in Eastern Europe, you want to ensure you're not being charged overseas transaction fees or getting poor exchange rates, which is why I always take my Wise Card away with me.
The easy way to spend abroad with real exchange rates, no markups and no sneaky transaction fees, you can use your Wise card just like a debit card… and it links easily with Google and Apple pay – sold!
Get yours here.
Eastern Europe Mini Travel Guide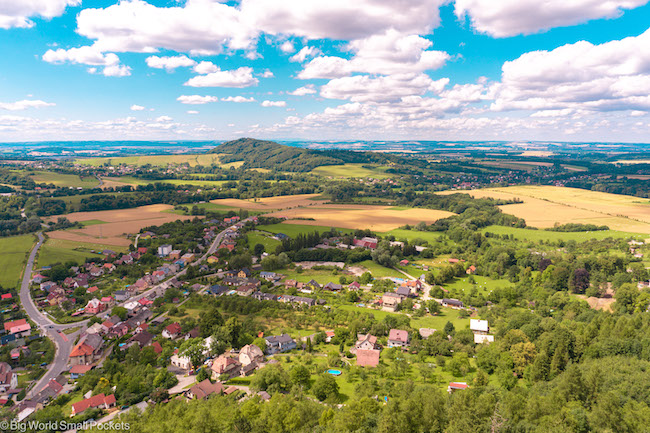 When to Visit Eastern Europe?
No question in my mind that you should definitely visit Eastern Europe during either the summer or festive seasons.
In summer you will get the most from the country's lovely coastal as well as mountainous parts because, let's face it, nature is exponentially more beautiful when the sun shines!
In the winter, you'll get Christmas markets galore (especially in Prague and Krakow), as well as the opportunity to ski in Romania and Bulgaria.
Just beware that the seasons in this region are quite extreme, so summer days in August can reach well into the high thirties and winters can often be below freezing – pack accordingly!
How to Get There & Around
Getting to most parts of Eastern Europe is easy by plane, especially if you're arriving into a major city like Prague, Bucharest or Dubrovnik.
Check Skyscanner for the best prices.
Otherwise, bus and trains are also plentiful. I travelled overland in this region a lot as a solo female and always found it safe and easy.
I booked all my train and coach travel across Eastern Europe using Trainline and FlixBus – I like the way they compare multiple journeys and allow me to book in advance in English!
In general, you'll find trains are more prolific in the north of Eastern Europe (in countries such as Poland, the Czech Republic and Hungary), while in the Balkans, almost all overland travel is operated exclusively by bus.
SAVE THIS TO PINTEREST!
So that's my complete Eastern Europe packing list.
Hopefully you're now fully prepared for what to wear and take with you to this region for the best adventure possible.
Have any more suggestions to add to this packing list?
Please let me know them in the comments box below…