I bl**dy loved Bulgaria.
Quite honestly, it's as simple as that.
In fact, out of all 12 countries I've travelled in eastern Europe, it's only Bosnia Hercegovina and Montenegro that came even close to toppling Bulgaria from my top spot.
For 1, Bulgaria is incredibly cheap – a massive plus point in my budget travel book!
For 2, it's beyond beautiful – think mountains, coast, city, sun and snow all situated pretty close to each other!
For 3, the people are superbly friendly and welcoming.
For 4, it's safe as houses (for tourists) and the food is delicious, even for a vegetarian!
So if I haven't sold this country to you yet, then hopefully these 13 amazing things to do in Bulgaria will seal the deal.
Read on and prepare to be sold!
---
Related Posts
---
This page contains affiliate links meaning Big World Small Pockets may receive a small commission on any purchases at no extra cost to you.
---
#1 Head up to the Vitosha Mountains
Because you can see them from the streets of Sofia, you can tell the Vitosha Mountains are pretty freaking close to Bulgaria's capital.
As such they act as the natural playground for this city's inhabitants, who descend here in their droves during the summer to hike and escape the city heat, and in the winter to ski and take in that fresh, alpine air.
Unbelievably picturesque and offering great views, heading up to the Vitosha Mountains is definitely one of the best things to do in Bulgaria and the great Hostel Mostel in Sofia offer handy backpacker-priced day trips for those looking to do just that.
#2 Marvel at the Seven Rila Lakes
A spot that I devastatingly missed on my Bulgarian itinerary was the country's most famous and picturesque bodies of water.
No I'm not talking about the Black Sea, I'm talking the Seven Lakes… hoorah!
Situated a few hours from Sofia, this is another gorgeous spot to day trip to if you're spending any time in the capital, and everyone who I met and had been here, said it was incredible.
Check out this top-rated tour, which is a full, but rewarding day trip from Sofia to the Lakes. You can also opt for active hiking ones too.
It does get very busy at the weekends however, so try to visit the Lakes mid-week to escape the crowds (although largely unavoidable at any time during July and August!)
And, if you want to spend more than just a day here, it's great to know that camping options do exist in this protected natural reserve.
#3 Pay your Respects at Rila Monastery
Sticking with the Sofia theme – that's just how it's going folks, but I promise we'll move on soon – paying your respects at Rila Monastery is another of the most amazing things to do in Bulgaria.
This UNESCO-listed beauty is one of the most important religious structures in the whole country and is located about 120km outside the capital.
Once again, you can get here for a day trip via local transport or backpacker-priced tours care of Hostel Mostel or GetYourGuide.
Highlights when you are within the Monastery compound, include the highly decorated church, the adjoining museum and the beautiful forest all around.
#4 Take a Tour in Sofia
And last but least in the Sofia neck of the Bulgarian woods, one of the most amazing things you can do in Bulgaria is take a 360 free walking tour in this city.
Now I love free walking tour at the best of times, but the ones run by this young start-up company across Bulgaria really do take the biscuit.
Hugely in-depth, yet wonderfully entertaining, with vibrant, young and entertaining guides to boot, this was honestly the best free tour I took during my whole European summer jaunt.
I learnt loads about the city (honestly, who knew Sofia was that interesting?!), met some other backpackers and generally had a really good time.
The free 360 walking tours in Sofia also make a great introduction to both the capital and the country and run twice a day during high season, meaning it's easy to nab a spot on one as soon as you arrive!
Otherwise, if you'd rather dodge the crowds and opt for something with a smaller group size, check out these alternatives…
For more info about what to do in Sofia, check out this post I wrote about the city.
#5 Marvel at the Views in Veliko Taranovo
Moving on now to central Bulgaria, the town of Veliko Taranovo is one of Bulgarian's prettiest places set, as it is, on the side of a sharp valley and crowned by an impressive fortress.
A wonderfully historic town, wandering the old streets here, window shopping in the old boutiques, stopping for a coffee and soaking in the mega chilled vibes is delightful enough, but the insane views offered across the town really up the anti!
See if you can find the hidden walkway that hangs slightly over the edge of the town for the best views of them all!
#6 Do the UFO Trip with Hostel Mostel
And sticking with the Veliko Taranovo theme, you must absolutely stay 2 nights in this town at the great backpackers Hostel Mostel (yes a sister property to the backpackers in Sofia), just so you can do the amazing UFO Tour they offer!
I don't want to spoil it too much, but let's just say I'm not normally a huge fan of arranged day trips and I'm definitely not a fan of UFO's, but this crazy day of adventure will leave you on a massive high!
Definitely one of the best things to do in Bulgaria, it's best not to ask too many questions, just book a place and go!
#7 Get Sunkissed at Sozopol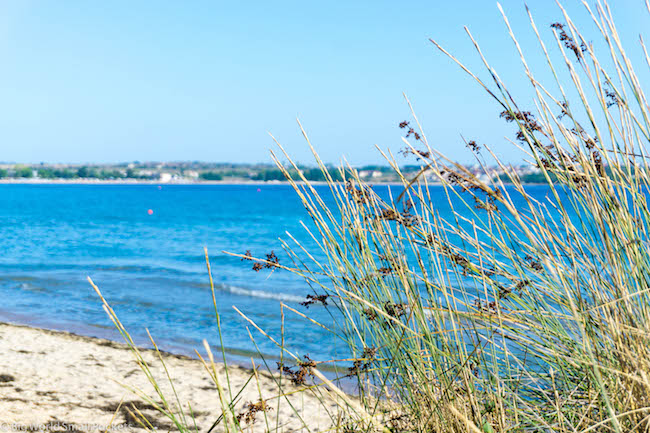 And continuing east, my next entry on this list of the most amazing things to do in Bulgaria is all about the sun, sea and sand.
Ok, yes I'm a huge beach fan, but not heading to the Black Sea on this country's coastline is something of a tragedy, especially during the summer when just about everyone known to man (or woman) leaves the cities and heads to the beach.
My suggestion however is to avoid the resort awfulness frequented by lobster-looking foreigners in the north and instead head to the southern coast around Sozopol.
You can easily get here via public transport to Burgas and then connect with a local bus that will drop you right in the centre of Sozopol.
While Sozopol itself is a bit maniac (despite being a pretty old town), my tip is to head a few minutes up the coast to the beach that lies between this city and Chinomonerts for the best time around.
Way more chilled than anywhere else, you can camp just behind the beach here for as little as 12€ a night with tent supplied (so even cheaper if you have your own) at a great spot called Offshore Camping.
Then you can swim, sunbathe, party, or just chill to your heart's content.
While the coast, during summer at least, is more expensive than anywhere else I visited in Bulgaria, it's still dirt cheap compared to just about any other beautiful beach area in Europe.
#8 Caffeinate in Kapana
And we're moving back inland now to perhaps my favourite town in the whole of Bulgaria – Plovdiv.
The European Capital of Culture in 2019, this place is beginning to make a big splash on the tourist scene in a big way… and rightly so!
Supposedly one of the oldest inhabited cities in Europe, Plovdiv oozes charm as well as authentic character, and has got more history than you can shake a stick at! (I highly recommend taking the 360 free walking tour here too to learn more).
But Plovdiv also boasts a lovely-looking new town, as well as a fabulous arty district known as Kapana, where many a cool kid hangs out sipping their trendy coffee or funky cocktail, while listening to great music and gazing at some quirky street art… which may or may not be art.
It's the spot y'all, the spot I tell you!
It's also very indicative of what a young, vibrant, upbeat and positive country I perceived Bulgaria to be and heading to the Kapana district is definitely one of the best things to do during your time here.
#9 Marvel at the Sunset from Plovdiv's Old Town
And sticking with the Plovdiv area, I can't talk about amazing things to do in Bulgaria and not mention one of the most amazing sunsets I have seen… EVER!
Yes good old Plovdiv strikes again (literally old, because I'm back in the Old Town of Plovdiv now), because at the top of this ancient city there is an amazing open space, scattered with a few Roman ruins (you know how it is) and the perfect promontory from which to watch the sun go down over this town and the stunning surrounding countryside.
Marvellous! Do not miss!
For more info about what to do in Plovdiv, check out this post I wrote about the city.
#10 Get Ruined in Sofia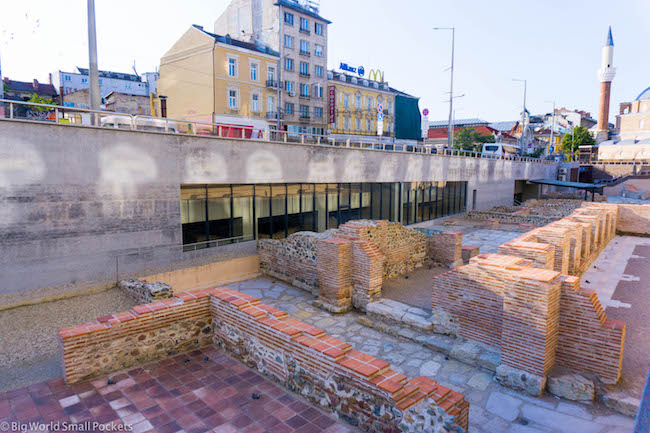 And for the final number on my list of the most amazing things to do in Bulgaria, we're going to head back to Sofia where it all began.
For if you didn't get your Roman ruin fix in Plovdiv, then Sofia is gonna give ya a second chance – cheers Sofia!
What's amazing about the ruins here in the capital is not their size or quantity, although they are impressive in both these fields, but the fact that a huge swath of them were only discovered by the city council when they tried to build a 3rd metro line.
In fact, just about everywhere they dug they were interrupted by ruins – evidence of the old city of Serdika that once stood here as an important city enroute to Constantinople, aka Istanbul, just down the road.
In fact, there were so many ruins that it severely delayed the metro line's construction and they reckon if you start digging just about anywhere in central Sofia you're bound to uncover more!
Almost all the exposed ruins are now carefully under protection, but you can still wander these great sites, which are scattered throughout the city, for free!
#11 Eat & Drink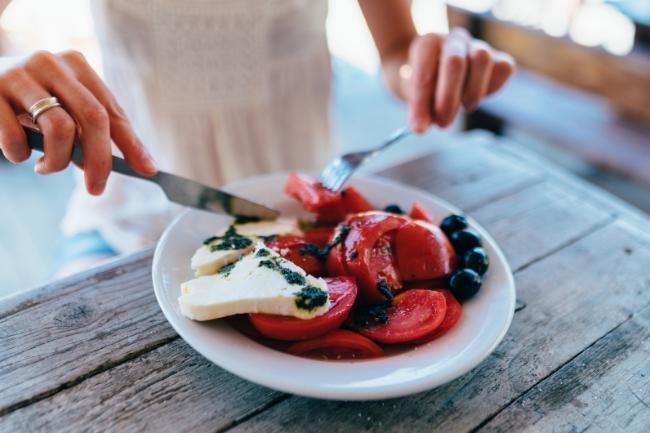 And now we move onto some of the more generic things to do in Bulgaria, but nevertheless, these should not be overlooked, because they are absolute winners too!
Yes in at number 11 on this list of the best things to do in Bulgaria, it is of course eat and drink!
Yes as I mentioned in the intro, this was one of the things I was most surprised about in Bulgaria… in a good way because, having just come out of the meat-heavy Balkans, I was so happy to see the veggie-friendly offerings in Bulgaria!
With understandable culinary similarities to their Greek and Turkish neighbours, Bulgarian food is heavy on the salads and fresh vegetables.
Everywhere great street food is on offer too, including delicious breads, cheese and dips that go together brilliantly!
Meat eaters won't be disappointed either with hearty stews and soups found in abundance!
#12 Discover Prohodna Cave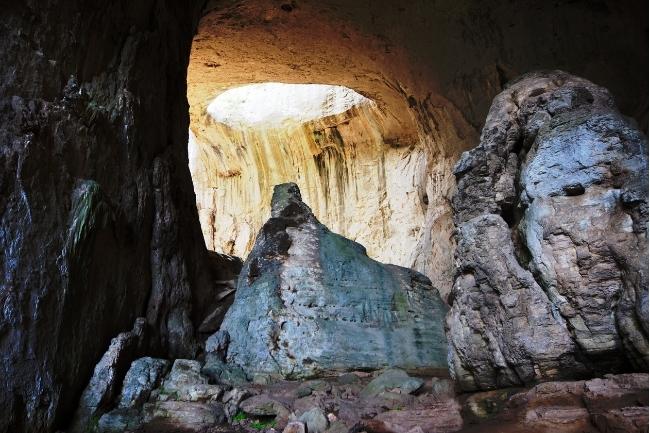 And next, I offer a top thing to do which is perfect if you've indulged a little too much on Bulgarian food!
Yes the Prohodna Cave lies in a beautiful natural area about 120km out of Sofia in northern Bulgaria.
Heading out on an organised day trip to see it, and walk through it, as well as discover 2 other famous caves in the area (Devetashka and Saeva Dupka) makes for a great active day and a good chance to get into nature and explore a far less discovered part of the country.
#13 Experience a Communist Jeep Tour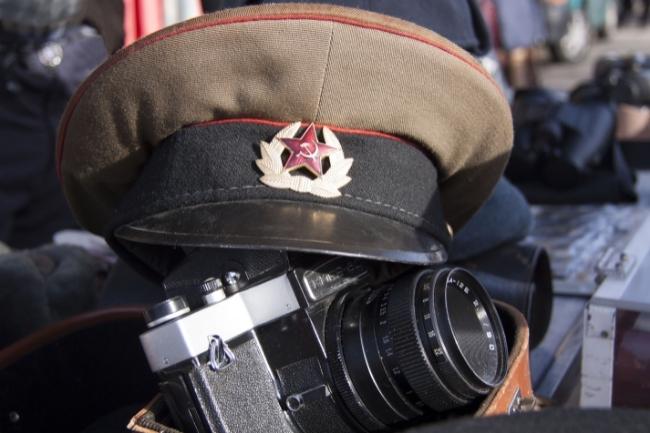 And last but not least, we come to something wildly different to wrap up this article about the best things to do in Bulgaria and that it is to experience a tour of Sofia, and her surrounds, as part of a 2 hour guided voyage in an authentic vintage Soviet vehicle.
Honestly, it doesn't get more unique, interesting or real than this and knowledgeable guide Philip gets incredible reviews too!
Learn about life behind the Iron Curtain and how people survived in Bulgaria during that time in this top-rated tour that includes a hotel pick-up and drop-off in Sofia and loads of great photo stops on the way!
Mini Bulgaria Travel Guide
When to Visit Bulgaria?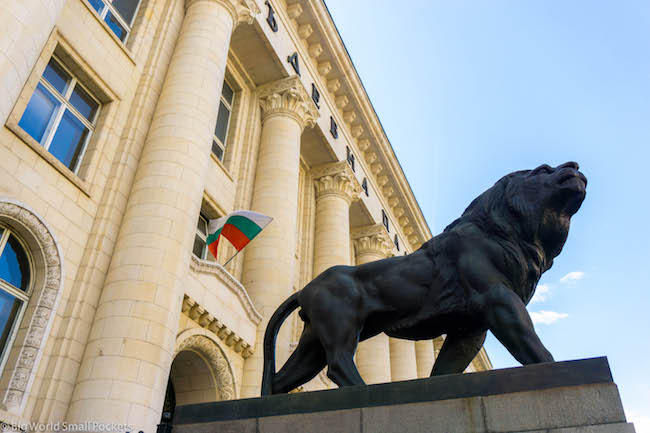 No question in my mind that you should definitely visit Bulgaria during the summer season.
This will allow you to get the most from the country's lovely coastal, as well as the mountainous setting because, let's face it, Europe is exponentially more beautiful when the sun shines!
The other option for visiting Bulgaria is during the winter months – a good idea if you want to enjoy some skiing.
Just beware that the seasons in this country are quite extreme, so summer days in August can reach well into the high thirties and winters can often be below freezing – pack accordingly!
How to Get to Bulgaria?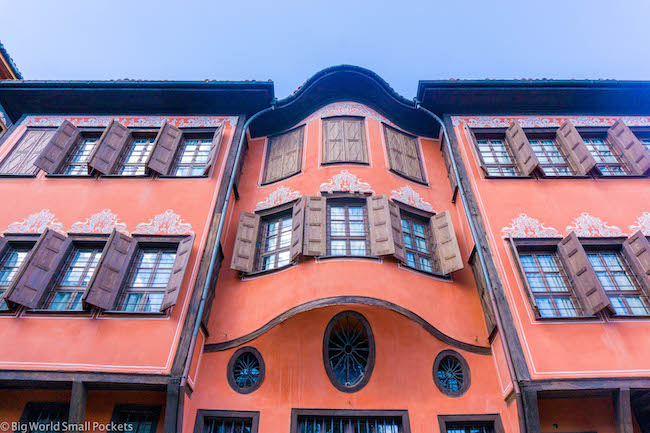 Getting across from most parts of central or Eastern Europe to Bulgaria is easy via bus or train.
I actually travelled to Bulgaria overnight from Budapest and found the journey easy and safe.
As always, I book all my train and coach travel across Europe using Trainline – I like the way they compare multiple journeys and use split-fare technology to get you the best prices.
Alternatively, you can also fly into Bulgaria's capital Sofia, which has an international airport. Check Skyscanner for the best prices, including some budget airlines options from major cities like London.
Where to Stay in Bulgaria?
For budget travellers in Sofia, I highly recommend the superb Hostel Mostel, which is located very near the centre of the capital and has great staff and a super friendly atmosphere.
Prices include free breakfast, free dinner, free beer, free wifi and free unlimited tea / coffee – now you can't say fairer than that!
Meanwhile, over in Plovdiv, Hostel Old Plovdiv is a gorgeous boutique-style backpackers, which feels more like a semi-grand, semi-faded hotel in the heart of the Old Town rather than anything you'd usually associate with a budget accommodation spot.
With a gorgeous little courtyard and period features a go-go, this place oozes charm and is an absolute steal for the price.
I also loved the personal touches too – like the sprig of lavender on each pillow – as well as the superb aircon! A must here in summer!
Top 5 Packing Items for Bulgaria
#1 Camera – You will be pretty much snapping non-stop during your time in Bulgaria and will need a good camera to do this gorgeous country justice. I highly recommend the Sony A6000, which I use for all my travels and love, not least because it's light, compact and robust!
#2 Walking Shoes – There will be a lot of walking in Bulgaria, it's as simple as that! Make sure your feet are comfortable therefore with a pair of New Balance Trainers. Perfect for stylish city strolling as much as monastery mounting, I love mine!
#3 Water Bottle – All that sightseeing is thirsty work, so make sure you have a metal water bottle that you can refill as you go, because Bulgarian tap water is drinkable… and free!
#4 Backpack – And to carry your water bottle, camera and guidebook, you're going to need a decent backpack that will help you balance the weight as you walk and sightsee. In my opinion, you can't go past the Bobby Anti Theft Backpack, which is also perfect for helping you avoid pickpockets too.
Travel Insurance for Bulgaria
World Nomads offers simple and flexible travel insurance. Buy at home or while travelling and claim online from anywhere in the world.
Alternatively, if you're a long-term traveller, digital nomad or frequent remote worker seeking travel health cover, check out Safetywing's Nomad Insurance policies.
Recommended Bulgaria Tours
And if you don't feel confident about visiting Bulgaria independently, or would rather join a group and visit other parts of eastern Europe too, check out this list of top Bulgarian tours that will have you experiencing all this country's highlights in 5-15 days.
SAVE THIS TO PINTEREST!
So there you have it, my list of the 13 most amazing things to do in Bulgaria
Pretty awesome hey!
Have you visited this epic eastern European county?
Did you love it as much as me?
Please reveal all in the comments box below…