The city of Krakow was my first foray into Poland – and what an introduction!
This cute as a button town oozes character and charm, is heavy on the cobbles and offers a huge hunk of history on the side… quite the combination!
Boasting some very fascinating day trips too, as well as some superb eating and drinking options, in my book, Krakow is pretty much everything you need for a delightful 2-3 day city break.
The other thing I couldn't overlook of course, is how amazingly cheap Krakow is for a country's second city and a popular tourist destination and, as you should know by now, there's nothing I love more than cheap trip!
So Krack-on Krakow, you're doing great!
Here's my perfect 3 day Krakow itinerary to show you exactly why…
---
Related Posts
---
This page contains affiliate links meaning Big World Small Pockets may receive a small commission on any purchases at no extra cost to you.
---
Krakow Itinerary: Day 1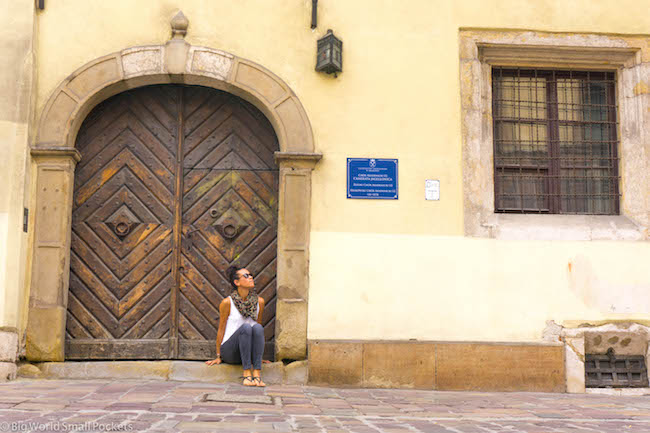 Start off your 3 day Krakow itinerary by hitting the main sights, namely the Old Town (Stare Miastro), Wawel Royal Castle and Kazimierz district (Jewish Quarter).
Exploring this historic centre is definitely on my list of the top things to do in Eastern Europe and makes a great introduction to this Polish city.
If you're staying in the centre of Krakow, then all these districts are easily accessible on foot, otherwise the series of city trams and buses are easy to navigate and cheap.
Stare Miastro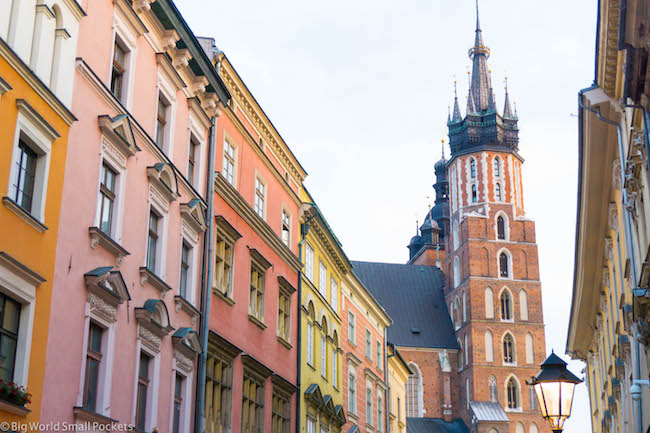 The oldest district in Krakow, this district is the heart of the tourist epicentre with its beautiful historical streets, huge square and ample photo opps.
A Medieval city, there's more churches in this district than you can shake a stick at and sometimes wandering the narrow backstreets, watching nuns in habits scurry past you, you're left wondering if you have indeed stepped back in time!
St Mary's Basilica is the main church to check out and, just outside it, a quaint arts and craft market takes place in the main square.
My top tip is to get to the Old Town before 9am if you want to snap the beauty of Krakow without the crowds – even in the height of the summer season, I found the city amazingly empty this early.
Perfect for grabbing those Insta gems!
Of course, there are free walking tours you can enjoy if you want to learn more about this history of the Old Town. This one lasts 2 and a half hours and starts daily at 10:15am.
Otherwise, you can also take a private tour with a local historian for a really in-depth and personalised trip.
Bike tours, segway tours, electric golf cart tours and electric scooter tours are also available if you're looking for something a little different.
Wawel Royal Castle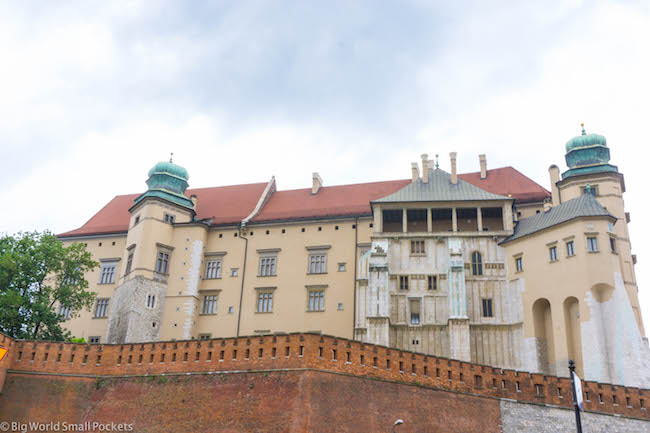 Making your way south from the Old Town, the next stop on your 3 day Krakow itinerary is the famous Wawel Castle, which is hard to miss as it looms over the skyline.
Dating back to the 11th century, this is probably Krakow's flagship attraction and it's huge – you should leave at least a few hours to discover it.
Comprising of Wawel Cathedral, the Cathedral Museum, Dragon's Den (not the TV show studio!) and the Royal Palace – the last of these is then split further into various rooms, living spaces and exhibitions.
Confusingly, each part of the castle has its own opening and closing times, but if you head here in the late morning or early afternoon, you should be able to access all of them.
Free entrance to the Wawel Royal Castle is available from April to October on Mondays from 9:30am to 1pm. From November to March, free entrance is possible on Sundays from 10am to 4pm.
At all other times, you'll have to pay to enter the Castle complex, along with its various rooms and exhibitions, but as one of the top things to do on your Krakow itinerary, I definitely think it's worth it.
Check out this skip-the-line ticket and guided tour package that comes highly recommended.
Please note that as entrance to the castle is limited, all tickets give an exact entry time, so make sure you select the right timeslot for you!
If you're on a budget and can't stretch to a tour, then you'll be delighted to know the grounds of Wawel Royal Castle are free to wander and offer some top views of the city.
Kazimierz District
This was actually my favourite part of downtown Krakow – a historic area that has a vibrant sense of regeneration and vibrancy around it.
From the eerily quiet synagogues, which still stand as testimony to the tragedy of the Jewish community in Poland, through to youthful cafes, bars and vintage shops, this is a great part of Krakow to explore via your own 2 feet as part of your 3 day itinerary in the city.
Don't miss the Old Synagogue or the area around Szeroka street, which is particularly picturesque.
For a deeper insight into this part of Krakow, check out this 2-hour tour of the Jewish Quarter which is guided by a local PhD history graduate.
Krakow Itinerary: Day 2
On the 2nd day of your 3 day itinerary in Krakow, I'm going to give you another jam-packed day!
In the morning, I suggest you stick within the city area and visit the district of Podgórze and Kościuszko Mound and in the afternoon head out of the city to the Wieliczka Salt Mines. (You can also swap these around and visit the mines in the morning if you prefer).
Both options will offer you historical insights, as well as interesting landscapes, with the ability to arrange DIY trips yourself or take guided tours to see them if you want to outsource the organisation!
Podgórze District and Kościuszko Mound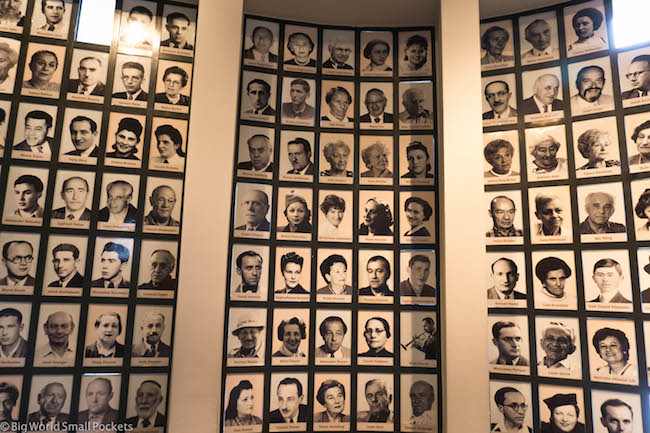 The Podgórze District is the home of the former Jewish Ghetto, where all of Krakow's Jews were moved to during World War II.
Parts of the high wall that surrounded the Ghetto can still be seen when strolling this part of the city today.
This area of Krakow was also home to Oskar Schindler's Factory (the man whose heroic actions in saving over 1100 Jewish people was made famous by the movie Schindler's List).
The old factory has now been turned into an excellent museum, which you should allow a couple of hours to explore.
Fees apply here, but entrance on a Monday is free – get here early on this day (like 9am) to ensure you get a ticket.
After this museum, head next door to the Mocak Museum of Contemporary Art.
This is one of the city's flagship galleries and a must on your 3 days Krakow itinerary.
It's open daily from 11am to 7pm, except on Monday, when it is closed.
Again entrance fees apply, except on Thursdays, when entry to the exhibitions on Level -1 are free.
Afterwards, head to the Kościuszko Mound.
Situated a little way out of the city centre (so getting here will require navigating public transport), the extra mileage is worth the effort for the panoramic views of Krakow and the patch of green space it provides.
Wieliczka Salt Mines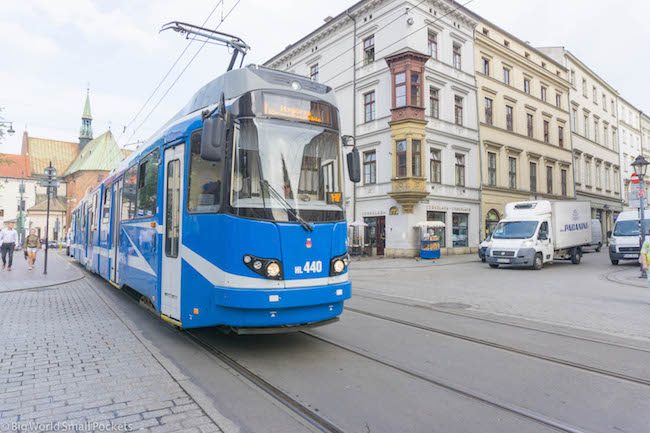 After this, it's time to head out of Krakow to the Wieliczka Salt Mines.
This amazing UNESCO World Heritage Site gives you a direct insight into life deep underground in salt mines that were still operational until only a few decades ago.
Situated 14km outside of Krakow, you can make your way to the Salt Mines independently and then take a tour when you reach there (cheaper!) or take a fully guided tour from Krakow itself (easier!).
Tours of the mines last around 2 hours and give you a unique opportunity to experience the bizarre microclimate and history of these subterranean chambers, lakes, chapels and galleries, as well as the chance to ride in a traditional mining lift!
Check out this top-rated option, which includes transport from Krakow and your salt mine entrance ticket.
Krakow Itinerary: Day 3
And on the final day of your 3 days in Krakow itinerary, it's definitely time to head out of the city and brace yourself for a visit to Auschwitz.
Now I know "dark tourism", as it's called, is an ethically-fraught and difficult moral landscape to traverse, but personally I think the importance of bearing witness and ensuring the narratives of human suffering don't fade into invisibility, is very important.
And it's in this vein, I "recommend" a trip to Auschwitz, which you can easily do as a day trip from Krakow.
Auschwitz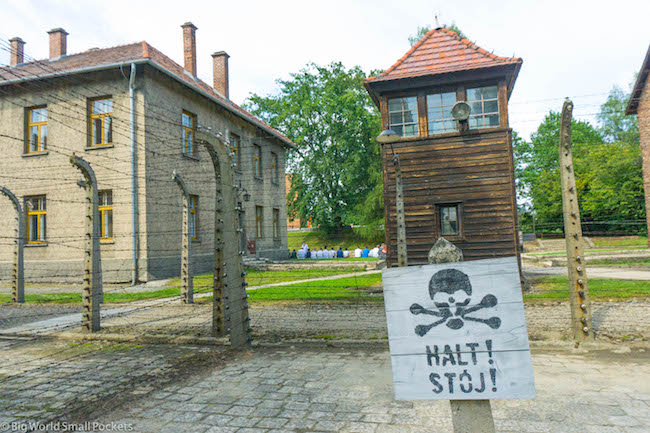 Do be aware that this is a full day trip and it is emotionally drowning, but it will give you an utterly unforgettably real and vivid perspective on the horrific events that took place here during World War II.
Like with the UNESCO Salt Mines, you can take a fully organised tour to Auschwitz, but personally, I recommend the option of utilising public transport to get there and then taking a guided tour of the camps on-site.
Entrance to Auschwitz is free and you can wander the museum and former concentration camp yourself, however paying the small fee for a guide will exponentially increase your depth of experience and understanding.
Book camp tours online at least 10 days in advance during high season, via this website. You pay online at the time of purchase.
I would recommend visiting Auschwitz in the afternoon when the crowds are less and you won't have to rush to leave Krakow early in the morning.
I won't say any more about this Krakow day trip, except it's that incredibly powerful and you should go.
You can read more in my post here.
I've also visited the Genocide Memorial in Rwanda and the Holocaust Museum in Jerusalem and, for me, Auschwitz was by far the most profound.
You simply can't translate the feeling into words.
And so that rounds off my 3 days itinerary in Krakow.
The perfect way to see all the highlights this city has to offer, it will be busy, but also unforgettable!
Are you heading to this gorgeous Polish city?
Do let me know what you have planned in the comments section below and don't forget to check out my travel guide to the city below, which will help you plan the perfect trip…
Mini Travel Guide to Krakow
How to Get to Krakow?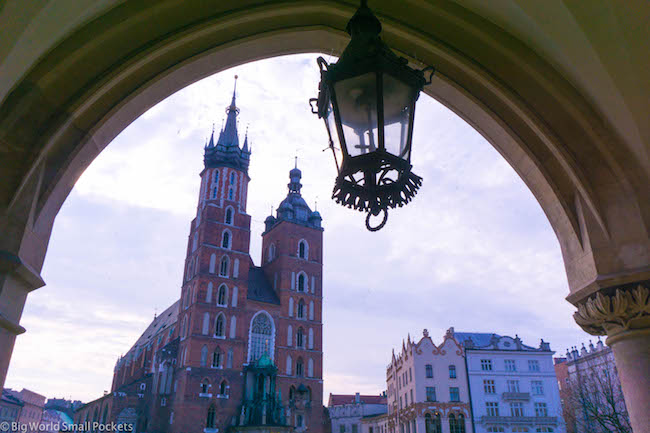 When it comes to getting to Krakow, the quickest and easiest way if you're in a nearby country (like Czechia or Slovakia), or elsewhere in Poland, is via train or bus.
As always, I use Omio for the job, as this website compares hundreds of journeys across rail and coach to Poland's second city.
Offering great prices, and easy booking in English, this is my one-stop shop when it comes to organising all my overland adventures in eastern Europe.
Otherwise, if you're travelling to Krakow from further afield, it's good to know this city boasts an international airport. Pick up a great flight deal care of Skyscanner.
Trains run every 30 minutes from the airport to the city centre and take around 20 minutes. Or you can book a secure airport transfer here.
Where to Stay in Krakow?
If you're looking for budget accommodation in the heart of Krakow's Old Town – and the action – then there's few better locations than that of Greg & Tom Hostel!
Just outside Stare Miastro, making it just a 10 minute walk away if you do want to grab those early morning snaps, this independent backpackers boasts a cosy vibe, free wifi, free walking tours and free guest breakfast and dinners!
Otherwise, for something a bit more comfortable and spacious, check out this amazing apartment in the heart of Krakow.
It gets amazing reviews and sleeps up to 4 guests, making it a total bargain!
4 Essential Packing Items for Krakow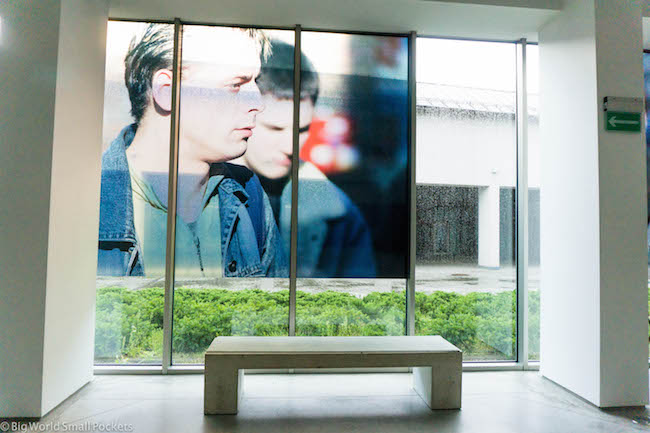 #1 Good Camera – You will be pretty much snapping non-stop in Krakow and will need a good camera to do this gorgeous destination justice. I highly recommend the Sony A6000, which I use for all my travels because its light, compact and robust!
#2 Good Walking Shoes – There will be a lot of walking in Krakow, it's as simple as that! Make sure your feet are comfortable therefore with a pair of New Balance Trainers. Perfect for stylish city strolling, I love mine!
#3 Good Water Bottle – All that city sightseeing is thirsty work, so make sure you have a metal water bottle that you can refill as you go, because Krakow tap water is drinkable… and free!
#4 Good Backpack – And to carry your water bottle, camera and guidebook, you're going to need a decent backpack that will help you balance the weight as you walk the city streets. In my opinion, you can't go past the Bobby Anti Theft Backpack, which is also perfect for helping you avoid pickpockets too.
Travel Insurance for Poland
I wouldn't dream of travelling anywhere these days without proper coverage and always recommend travel insurance from World Nomads which I've used during my time in Poland and across the world.
World Nomads are actually one of the few companies that will insure you for a huge range of outdoor activities as standard.
Alternatively, if you're a long-term traveller, digital nomad or frequent remote worker looking for travel insurance with Covid-19 cover, then look no further than Safetywing's great Nomad Insurance policies.
These guys will cover you at some seriously great prices, including if you have to quarantine!
Top Poland & Eastern European Tours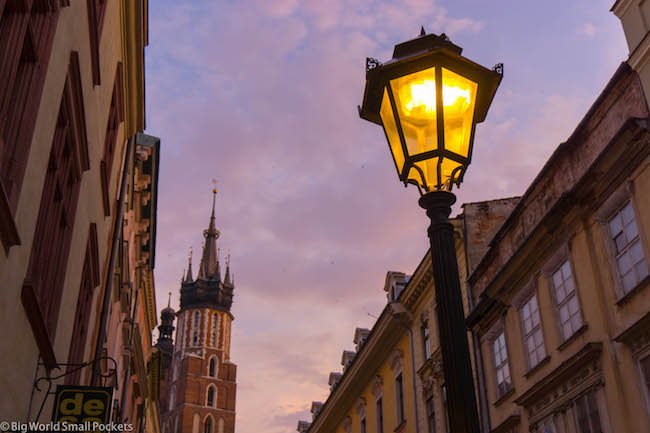 And if you want to visit Krakow as part of a wider tour, either in Poland or across eastern Europe, check out this great selection.
SAVE THIS TO PINTEREST!
So there you have it, my perfect itinerary for 3 days in Krakow, along with my top travel tips when visiting this gorgeous Polish city.
Have you visited Krakow?
What was your favourite part?
Do let me know in the comments box below…