I've now been budget travelling in Australia for almost 2 years and have spent a good deal of time across almost every state – apart Tasmania – working, camping, sightseeing, hiking, farming and exploring.
As such, I have a fairly good knowledge of the lie of this land and, of course, an appreciation of some of the cheapest ways to do things here!
Unlike many of the countries I'd travelled in before, Australia is different because of its levels of development, first world status, high cost of living and amount of regulations!
But don't let this deter you people, the Land Down Under is still a wild, beautiful and incredible place to journey and with these 9 easy ways to save money when you travel Australia, you can rest assured you'll be making the most out of your time here as well as the money you have to spend.
---
Related Posts
---
This page contains affiliate links meaning Big World Small Pockets may receive a small commission on any purchases at no extra cost to you.
---
#1 Get the Australia Flight App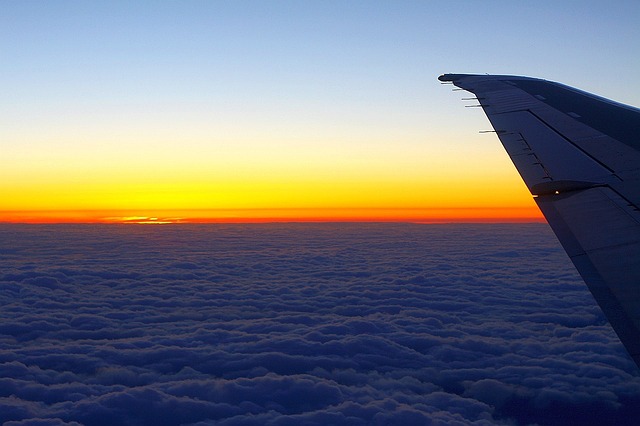 The Australia flight app is simply the best when it comes to comparing the price of internal Australian flights.
Given the size of the country, you'll probably be getting on a plane to go somewhere else in Australia at least once during your trip, and this is the app to help you do that.
At only $1.49 you can buy the advanced version of the app, which lets you search flights from and to any Australian airport for an unlimited period of time.
The search includes budget airlines like Jetstar and Tiger, as well as regular airline carriers such as Qantas and Virgin, so you can easily gauge who offers you the best deal – and believe me you might be surprised by the results!
You can't book flights through the app, but you can easily just transfer to the airlines website and book there. Otherwise, why not check out Skyscanner to grab yourself a deal.
5 ESSENTIAL PACKING ITEMS FOR AUSTRALIA
#1 Good Camera – You will be pretty much snapping non-stop in Australia and will need a good camera to do this gorgeous country justice. I highly recommend the Sony A6000, which I use for all my travels and love, not least because it's light, compact and robust!
#2 Good Walking Shoes – There will be a lot of walking in Australia – from cities to national parks! Make sure your feet are comfortable therefore with a pair of New Balance Trainers. Perfect for stylish strolling, I love mine.
#3 Good Guidebook – I'm still a massive fan of the Lonely Planet Guidebooks and do think their Australia edition is well put together.
#4 Good Water Bottle – Travelling in hot old Australia can be thirsty work, so make sure you have a metal water bottle that you can refill as you go, because tap water is drinkable… and free!
#5 Good Sun Hat – And there's no denying you'll need a good sun hat for protection in Australia too. In my opinion you can't go past this Hello Sunshine one, which is both gorgeous and ideal for keeping the rays off your face.
#2 Source Free Wi-Fi

When I first arrived Down Under I couldn't believe everywhere was charging me to use wi-fi, including hostels where I'd paid to stay! I mean this was 2013!
Ever the budget-conscious traveller however, I quickly worked out that, instead of paying, I could simple head to the nearest library, which every town in Australia has, and log on for free, either via computers or my own device.
Byron Bay was a classic for this and I spent many an hour on a comfy chair in the window of the library there watching the rain outside!
I also discovered there were free wi-fi hotspots in some town centres or shopping centres across the country, including in Darwin and Noosa, although these often had time or download restrictions.
And the last resort if nothing else was open?
Maccas aka McDonalds! These folks are always good for free wi-fi and a toilet trip!
In last few months however, the wi-fi situation in Australia has improved as Telstra, the country's main telecommunications company, are now offering a lot public hotspots, which operate out of their telephone boxes on the street.
The so-called Telstra Air is a godsend when it comes to wifi in Australia, so look for the pink symbol wherever possible!
Telstra customers get free access to this wi-fi service, which means you should definitely look to purchase a pre-paid SIM with Telstra if you're going to use wifi a lot while you're in Australia. Packages start from as little as $30 AUD per month.
#3 Get a Gumtree Account

As soon as you get to Australia, open a Gumtree account and use it for everything – somewhere to stay, somewhere to work, someone to give you a lift, someone to take trip with and someone who can sell you whatever you need from surfboards to cars.
It's the duct tape of travel Down Under.
#4 Shop at the Markets
Supermarkets are expensive here, even for a basic shop, probably due to a lack of competition, so get down to the nearest market instead and bag yourself a cheap load of veggies there.
Australians love local, independent traders and almost all towns have a market full of them at least once a week.
The cities have even more selection of course.
So go on, bag yourself a bargain and support the local community at the same time.
Noosa Farmer's Market, held every Sunday, is my current favourite and a firm hit with residents and tourists alike!
It sells a wealth of fruit and veggies, including organics, as well as a great array of breads, pastries, coffees, smoothies, fermented yummies, sweet treats and Asian foods.
#5 Save Your Supermarket Receipts
If you can't get to any markets and opt to shop at one of the 2 major supermarket chains instead – Woolworths or Coles – then make sure you keep your receipts.
That's because both of these stores also own chains of bottle shops and fuel stations.
Almost every receipt you get from Coles or Woolworths will give you a discount voucher for their requisite fuel or liqueur supplier, so it's well worth holding onto them to grab yourself a deal.
Commonly, the supermarkets offer you 4c off every litre of fuel if you spend more than $30 with them and normally 2 for 1 deals on alcohol – result!
#6 Explore the National Parks
There are literally hundreds of national parks and state forests across Australia, most of which offer a wealth of free activities such as hiking, fishing, waterfall swimming and picnicing!
Many also have basic, but wonderfully cheap, camping facilities that range in cost from free – $20 AUD per night.
These can be booked through the state park authority online or on the phone.
I've used the National Park and State Forest network right across the country and it's a great way to see a different side to Australia, as well as discover for yourself the vastness of it all.
My favourites include:
all of which have been perfect for star-gazing and when the budget gets tight!
You will need your own transport to access most national parks, as well as a good number of provisions, but in many, the facilities are top-notch including toilets, picnic areas, free BBQs, water and sometimes even showers!
Find out more about why I love this aspect of cheap travel Down Under so much in my post why Australian National Parks are a budget traveller's dream!
#7 Rideshare or Relocation Where Possible
Sure you can take the Greyhound like everybody else, but why not hop on gumtree or coseats.com and score a cheaper, quicker rideshare instead.
Hundreds of tourists and locals are always shuttling up and down the coast looking to share fuel costs and fun conversation.
So be brave and give it a go.
I've used this method for almost all my travels across the country and have never once been let down.
It's amazing how many close friendships can made be over a few days road tripping as I found out on Fraser Island!
The other equally brilliant, if not better, option for getting around Australia is to look at sourcing a relocation deal and then getting some people onboard to share the costs of that with you.
I used this method to get from Alice Springs to Darwin – a 1500km, 3-day journey that ended up costing me only $60!
Check out my post about relocation deals for more info about this great way to save money when travelling Australia.
#8 Get a Transport Card
And in the cities, where ridesharing and relocating isn't so easy, the best way to save money on your travel costs is to get a transport card.
In Perth they have the Smart Rider. In Brisbane it's the Translink. And in Melbourne, it's the Myki.
Whatever city you visit in Australia, they are bound to have a pre-paid travel card system that gives you discounted rides on public transport, so it's definitely worth your time investigating and getting one.
#9 Try to Work or WWoof
There's no denying Australia can be an expensive country, so making it more affordable through working or volunteering can be a great way to extend your time here.
Getting involved like this will also help you to immerse yourself in the local culture better, make friends and learn new skills too.
Working Holiday Visas are available for many people under 31 from an array of countries around the globe.
Most are available for just 1 year, but can be extended to 2 years if you fulfil certain specifications.
WWoofing, which stands for Willing Workers on Organic Farms, is a large organisation across Australia, which matches hosts with potential volunteers.
Just go to their website, pay an annual fee of $65 and get a whole heap of resources including a book with a list of every registered farm host in the country.
Farming in Australia can be a really good way of accessing remote and unusual areas that you wouldn't see otherwise.
It's also a great insight into a different sort of life and can be really open your eyes as to how and where our food comes from.
I've WWoofed in Queensland, New South Wales and the Northern Territory as part of my second-year visa requirements and loved the very different opportunities each placement presented. I
really recommend it as a good way of seeing parts of the country beyond the coast.
If you're looking to save money while you're out in Australia then I also recommend checking the HelpEx and Couchsurfing websites, which are other exchange organisations that can link you with local people.
SAVE IT TO PINTEREST!
So there's my 9 easy ways to save money when you travel Australia.
Hope to see you here soon!