From the mesmerising deserts of Jordan to the Mediterranean coastline of Lebanon, the madness of Turkey to the temples of Egypt (which I've decided to include as part of the Middle East for the purposes of this post), this area of the globe is as diverse and dazzling as it is different and sometimes dangerous!
And I loved it!
Yes, the months I've spent backpacking the Middle East have been some of my favourite in the world, not just because of the warm hospitality and delicious food, but because of the total uniqueness of it all, the jumbled, confused and complicated layers of history, religion, culture, colour and chaos.
So if you're thinking of heading to this part of the world anytime soon, check out these 25 amazing things to do in the Middle East and get ready for an awesome travel adventure!
---
Related Posts
---
This page contains affiliate links meaning Big World Small Pockets may receive a small commission on any purchases at no extra cost to you.
---
#1 Get Snap Happy at Petra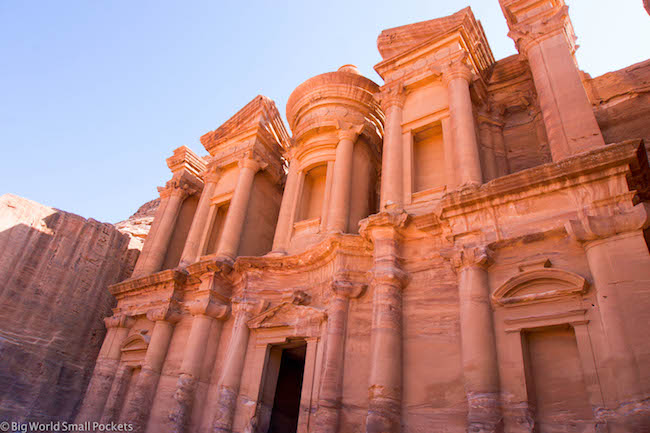 Probably one of the most famous and Instagrammed parts of the Middle East, Petra in Jordan needs no introduction.
But let me say this – the Red Rose City is every bit as spectacular and magical as the pics make out and it's way bigger too!
LEARN MORE: Top Tips for Visiting Petra for Less
#2 Dive Dahab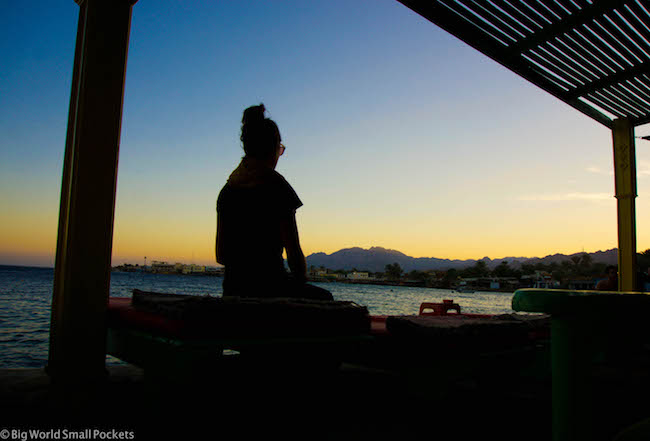 The best spot for scuba diving in the Middle East has to go to Dahab in Egypt.
This mecca for budget travellers is a gorgeous spot with amazing cafes, a relaxed vibe and some excellent dive schools to choose from.
PLAN MORE: The Perfect 10 Day Egypt Itinerary
#3 Channel Your Inner Hipster in Beirut
Do cities get any cooler than Beirut?
I think not!
Honestly, the capital of Lebanon is one heck of a surprise having transformed itself recently from war-torn dystopia into young, vibrant, hipster central!
READ MORE: 10 Best Things to Do in Beirut
#4 Get Lost in Jerusalem
Surely there's few places in the world as loaded, complicated, loved and contested as Jerusalem.
To stand in the Old City here, to wander its ancient streets, to get lost amidst its markets and mosques and churches and ancient walls will have you questioning whether you've jumped into a story or a story has jumped to life around you.
LEARN MORE: Top 5 Day Jerusalem Itinerary
#5 Eat Your Weight in Hummus
We are in the hummus age and the Middle East is your chance to get your fill and more of the dip that's inspired a generation.
Israel, Jordan and Lebanon rank among the best spots!
Check out 9 Other Unmissable Things to Do in Jordan here.
#6 Scale the Burj Khalifa in Dubai
The world's tallest building isn't for the faint-hearted, but it is worth scaling for the view of Dubai from the top and for the crazy level of splendour and opulence.
That said, you needn't worry about Dubai being unaffordable. Check out Wego's list of cheapest hotels in Dubai for some great budget-friendly deals.
#7 Marvel at the Pyramids
Honestly, who doesn't have the pyramids on their bucket list?
I know it was a big one for me for a long time and finally getting to tick them off (much as I hate this phrase) was honestly every bit as marvellous as I managed!
DISCOVER MORE: Top 10 Things to Do in Cairo
#8 Hot Air Balloon Ride over Cappadocia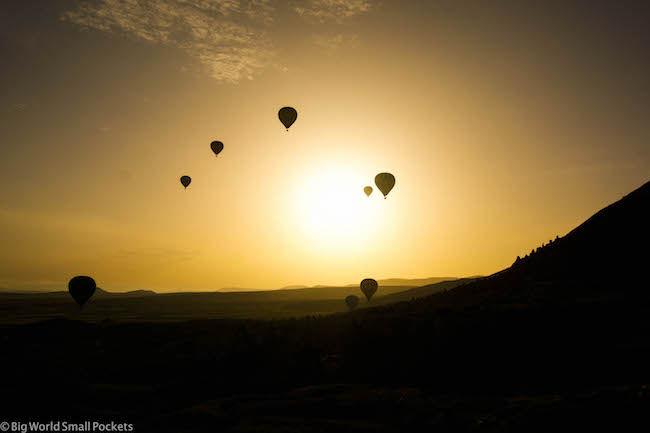 I honestly had no idea just how amazing this experience was going to be, but being gently and gracefully lifted over one of the world's most spellbinding landscapes as the dawn light pierces the sky had me in tears with its beauty… and that's a fact!
LEARN MORE: The Most Unbelievable Things to Do in Cappadocia + Itinerary
#9 Kick Back at Kabak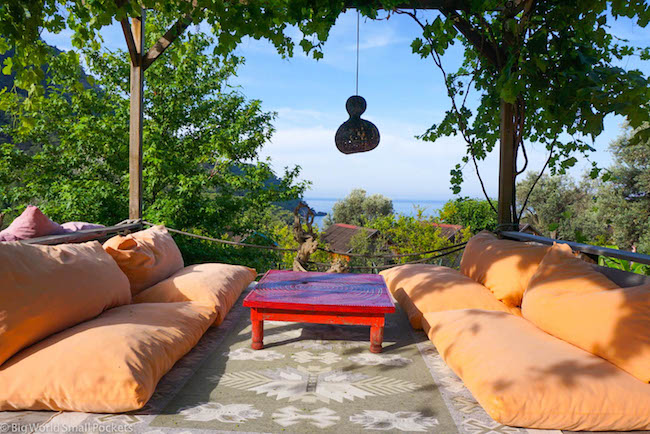 Turkey is well and truly on the beaten track and sometimes getting away from the hordes of tourists can be difficult, but I managed to find one spot and that is Kabak – a hidden valley along the Mediterranean coast.
Paradise – remote and isolated – in a nutshell. Go there, but don't tell too many people about it!
DISCOVER MORE: Why Kabak is Turkey's Most Guarded Travel Secret
#10 Ski at Lebanon's Cedars
There's not many countries in the world where you can ski and sea swim in one day, but little Lebanon does it again!
Heading to the country's premier winter resort is special indeed and, even if you're not there in ski season, hiking amidst this beautiful alpine landscape is a epic experience.
READ MORE: Discovering the Stunning Cedars with Explore Lebanon
#11 Explore the Souk Al-Mubarakiya of Kuwait
One of the leading souks in the Middle East, this one – the largest in Kuwait – can't be missed!
Especially if you want to try some cheap, local and excellent food dishes!
LEARN MORE: Top 10 Things to Do in Kuwait
#12 Float in the Dead Sea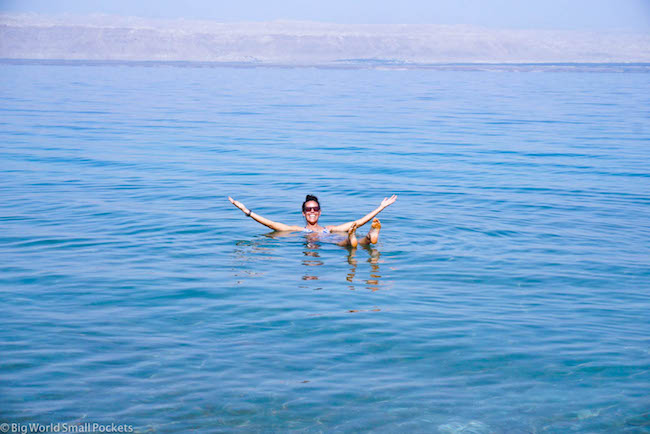 Who knew floating could be so fun?
But honestly, it's super fun… and I had no idea!
Head to this salty lake from either Israel or Jordan and enjoy the brilliant buoyancy.
#13 Travel Back in Time at Egypt's Temples
All things admitted, I'm a bit of a history buff and so was pretty much in my element throughout my time in Egypt!
But honestly, even if you're not that fussed by learning about our ancestors, you can't help but be blown away by Egypt's awe-inspiring temples.
DISCOVER MORE: The Best 2 Day Luxor Itinerary
#14 Straddle the Continents in Istanbul
Maybe the only city in the world that allows you to sail between continents within its boundaries, Istanbul is every bit as magical and mixed as this introduction makes out.
LEARN MORE: 10 Epic Things to Do in Istanbul for First Timers
#15 Cruise the Nile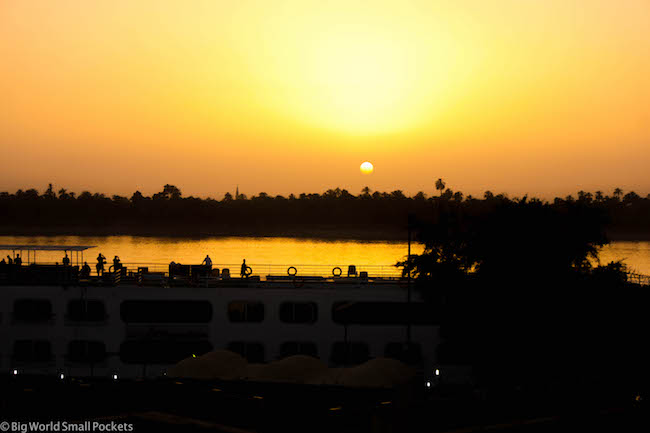 There's few experiences in the Middle East as epic and quintessential as sailing up the world's most famous river, taking in temples and sunsets as you go.
And you don't need a big budget to enjoy this either, learn how I scored a budget Nile adventure here.
#16 Hit the Beach in Tel Aviv
Israel's economic heartland is also a bubbling, lively, vibrant and modern city that combines amazing nightlife, sensation hummus and a historic port with a Mediterranean coastline.
What more can you ask for?
DISCOVER MORE: 10 Brilliant Things to Do in Tel Aviv
#17 Spend a Night Under the Stars in Wadi Rum
If you spend any time in Jordan, a night in the desert of Wadi Rum is a must.
Join local Bedouin people to discover a breathtaking landscape that stretches for miles beneath a starry sky.
READ MORE: The Perfect Jordan Itinerary
#18 Gasp at Abu Simbel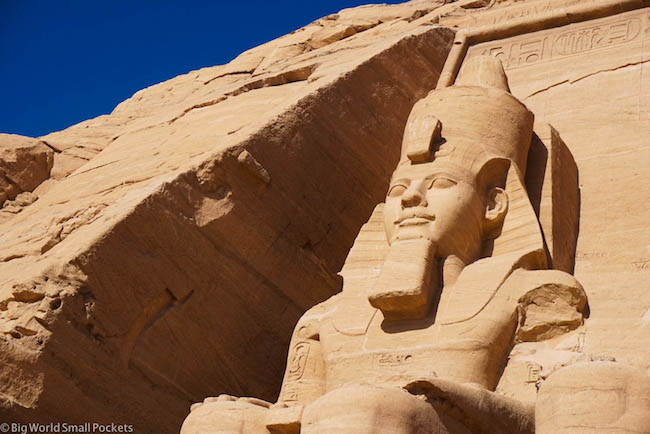 There's not many things that make me squeak out loud with sheer surprise and amazement, but Egypt's Abu Simbel did just that.
The sheer enormity, age and craftsmanship of this spellbinding temple site is like nowhere else on earth.
LEARN MORE: 10 Unmissable Things to do in Aswan, Egypt
#19 Hike the Lebanon Trail
Hiking the length of Lebanon has to be one of the most beautiful treks in this part of the world.
FACT.
DISCOVER MORE: 10 Epic Things to Do in Lebanon
#20 Get Roman Ruined in Ephesus, Jerash and Baalbeck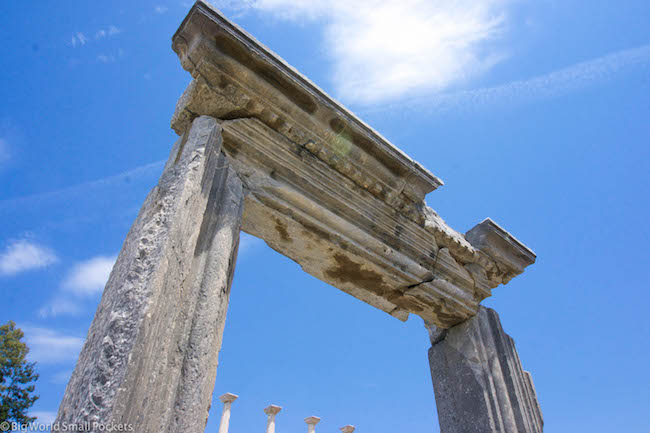 Just about every empire, emperor and his dog have trudged through the Middle East at some point and many have left some incredible marks.
Top of the list has to be the Romans however, whose highly structured, organised and sophisticated cities still dot this part of the world.
And from Ephesus in Turkey to Jerash in Jordan and Baalbeck in Lebanon, there's a ton of them to explore.
#21 Visit the Islamic Museum of Art
Qatar's signature cultural corner, the Islamic Museum of Art in this tiny state is undoubtedly one of the Middle East's leading collections.
#22 Inhale Some Old City Awe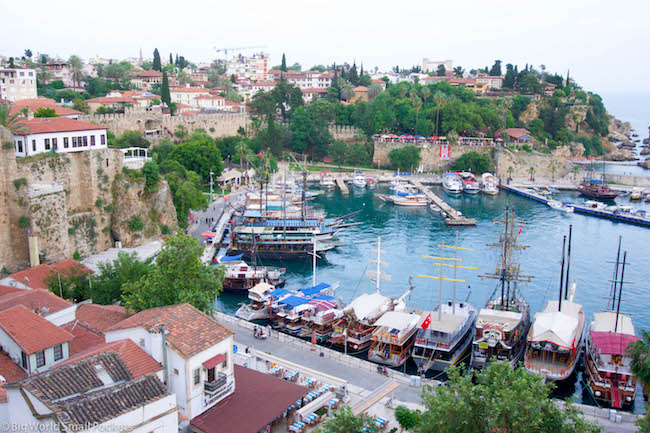 The intricate and intense history associated with the Middle East means that the old cities dotting this part of the globe are some of the most famous and fabulous in the world.
From Lebanon's Tripoli to Iran's Shiraz and Turkey's Antayla, each has its own amazing charm, character and undeniable beauty.
READ MORE: The Ultimate Turkey Itinerary for Budget Travellers
#23 Explore Al Hoota Cave in Oman
Estimated to be over 2 million years old, it's hard to argue about the importance of the Al Hoota cave in Oman.
And while this country is perhaps best known for its desert adventures, it's the amazing underworld that calls me!
Middle East Mini Travel Guide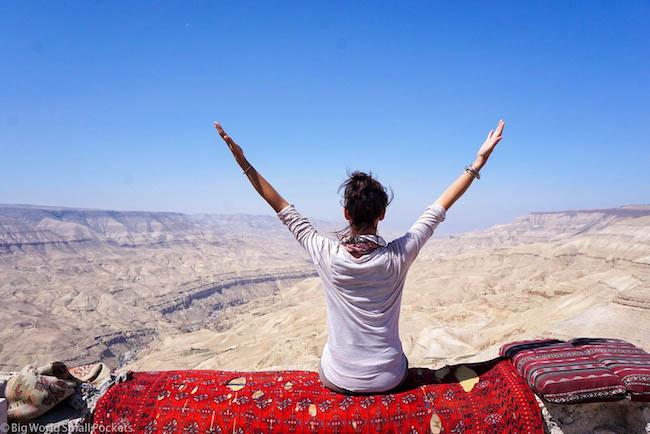 When to Visit?
The Middle East covers a broad region, and is quite a vague and subjective term, which why it's hard to say when it's best to visit.
In general however, with the countries and things to do on this list (which includes Egypt and Turkey), I highly recommend the Spring and Autumn months as the best time to visit.
From March to May and September to October, you can be assured of perfect, dry warm weather that's ideal for sightseeing and heading out to nature in equal measure.
5 Packing Essentials for the Middle East
#1 Middle East Lonely Planet – A great travel aide to this part of the world with tons of historical info, the Middle East Lonely Planet will help you get the best from your time here.
#2 Small Phrasebook – Most people in the Middle East who are connected with the tourism industry speak good English, but learning some of the local language never goes a miss, especially if you want to ensure you're paying the best prices! The Egyptian Arabic Lonely Planet phrasebook is a super affordable example.
#3 Good Camera – The Middle East is one of those jam-packed destinations and travelling here with a good camera will help you preserve the memories. I highly recommend the mirrorless Sony A6000. Light, compact and robust, it's been perfect for my Middle East travel adventures.
#4 Sun Hat – The Middle East can be hot and dry, really like hot and really dry. When you're walking around temples, ruins, mosques, churches and other sights you'll be exposed to the sun for long periods of time, so make sure you pack a sunhat for adequate protection is key. I love this one from Hello Sunshine.
#5 Amazon Audible – Travel in the Middle East can often involve a lot of planes, trains and automobiles, so having something to listen to while you enjoy the scenery is a must! I love Amazon Audible, which is the best audiobook service around in my opinion!
Best Budget Accommodation in the Middle East
Israel: Abraham Hostel in Tel Aviv and Stay Inn in Jerusalem
Turkey: Sagsakan Cave Hotel in Cappadocia and ANZ Guesthouse in Selcuk
Lebanon: Hostel Beirut in Beirut
Jordan: Jordan Towers in Amman
Egypt: Eka Dolli Guesthouse in Aswan and Dahab Hostel in Cairo
Travel Insurance for the Middle East
World Nomads offers simple and flexible travel insurance. Buy at home or while travelling and claim online from anywhere in the world.
Alternatively, if you're a long-term traveller, digital nomad or frequent remote worker seeking travel health cover, check out Safetywing's Nomad Insurance policies.
Travel Money in the Middle East
When it comes to paying for things in this region, you want to ensure you're not being charged overseas transaction fees or getting poor exchange rates when using your card abroad, which is why I always take my Wise Card away with me wherever I travel.
The easy way to spend abroad with real exchange rates, no markups, no sneaky transaction fees and multiple currency accounts, you can use your Wise card just like a debit card here… and it links easily with Google and Apple pay – sold!
Get yours here.
PIN IT TO PINTEREST!
And there it is, my epic list of the best 23 things to do in the Middle East.
Do you have a top pick from this list?
Or maybe you have something to add?
Please let me know in the comments below and I can start planning my next trip to this region…