A great way to keep things cheap when you travel is to not travel too far and while that sounds amazingly unexciting, especially if you live in a country like the UK comme moi, it's actually rather exciting indeed!
(Am I getting old?!)
Because while travelling to the far-flung corners of the globe is marvellous, sometimes it's also important to open our backdoor, look on our doorstep and realise that's pretty marvellous too.
So in this vein and with the great British Summer swinging into full action, I decided to head for one of England's Outstanding Areas of Natural Beauty – the Cotswolds.
And I can certainly attest to its beauty as I hiked, snapped, and "pubbed" my way around this gorgeous part of the country; a part which actually spans 5 counties and is situated near the cities of Gloucester, Oxford, Bath and Bristol.
So if you're looking to do the same with a couple of days to spare on your next trip to the UK, here's the only Cotswolds itinerary you'll ever need to ensure you see the best of this beautiful bucolic landscape!
---
Related Posts
---
This page contains affiliate links meaning Big World Small Pockets may receive a small commission on any purchases at no extra cost to you.
---
Arriving from London to Morton-in-Marsh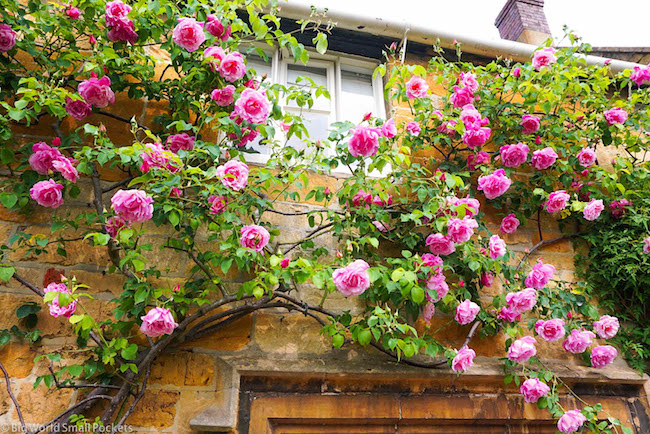 It's likely you'll be arriving from London when you're heading to the Cotswolds and travelling by train.
There's a couple of stations serviced from London Paddington, but probably the most convenient to start your time, and possible base yourself in, is Moreton-in-Marsh – a classic Cotswolds village.
With a historic town square and plenty of tearooms around, relaxing here and getting into the swing of things is a good way to kick off your Cotswolds itinerary.
If you're lucky enough to arrive on a Saturday, you may just get a chance to check out the French market like we did.
Otherwise, this heritage town boasts some good railway history, war memorials, a historic church and character-filled pubs – The Bell Inn has a good beer garden FYI!
Cotswolds Itinerary Day 1
As a designated Area of Outstanding Natural Beauty, there's no question the Cotswolds has some stunning scenery and getting outside to enjoy it is definitely one of the best things to do here.
And there's few better ways to take it all in, along with lungfuls of fresh air, than by walking in this classic English countryside.
With more trails to hike than you can shake a stick at, this was one of my favourite things to do in the Cotswolds and, from Morton-in-Marsh, you've got lots of options.
Coming highly recommended, hiking from Morton-in-Marsh to Stow-on-the-Wold and then onto Bourton-on-the-Water, not only gives you enough hyphenated place names to last you a lifetime, but is a beautiful full day's worth of walking that will lead you across rolling hills, over stiles and past plenty of fluffy sheep.
Both Stow-on-the-Wold and Bourton-on-the-Water are some of the best Cotswolds towns to wander around and from gorgeous, oldy-worldy shops to lovely pub gardens, stopping here for lunch, dinner, afternoon tea or a beer is all an important part of the experience!
Borzoi Bookshop (a wonderfully long-running, independent bookstore), Stow Town Coffee (an independent micro-roastery) and The Porch House (one of the oldest Inns in England dating from 947 AD) were 3 of my firm favourites.
Cotswold Itinerary Day 2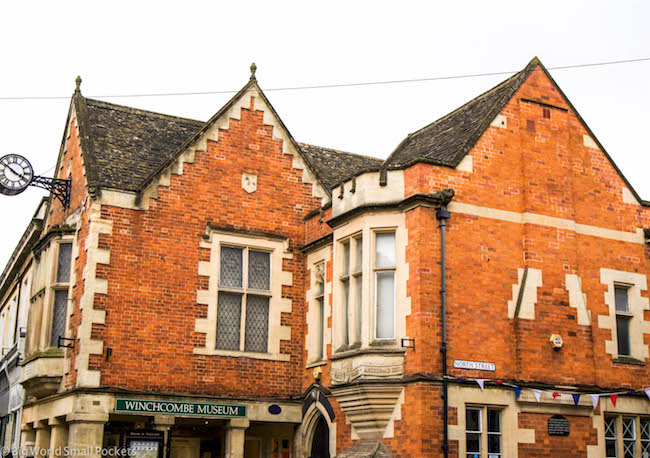 With another day in this gorgeous part of the UK, it's time to learn more about the history of this area, much of which dates back to Roman times and beyond.
The classic towns of Winchcombe and Broadway have plenty of historical sites to explore.
Particularly worthy of a visit are Broadway Tower and Sudeley Castle, which you can stroll up to and around for free.
Sudeley Castle was built in the 15th C and is one of the only castles in England still in residence.
Broadway Tower offers stunning views from its elevated position and incredible photo opps as it rises from the green countryside around.
Both market towns of Winchcombe and Broadway deserve a visit too.
The former has a very quaint museum, while the second was my favourite town in the whole of the Cotswolds with its wonderful delis and quintessential atmosphere.
Both of these towns also typify so much of what is special about the Cotswolds – thatched-roof cottages, rose climbing gardens and golden stone buildings nestle, as if in a time warp, next to fields yellow with rapeseed and rolling hills filled with bleating sheep.
Local food produce dominates menus in independent restaurants, local real ale fills the pubs and everywhere there's a pride and a celebration of rural England.
Gets my vote every day!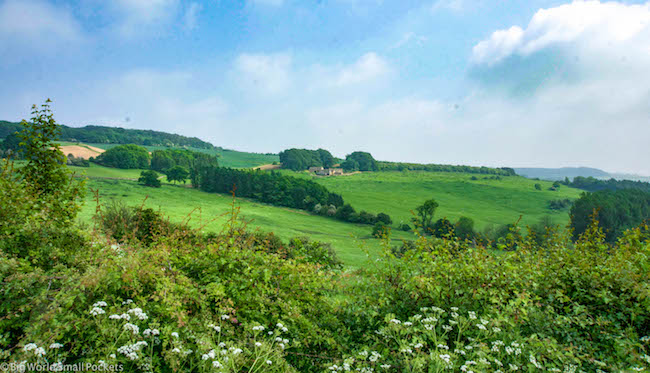 How to Get to the Cotswolds?
Driving to the Cotswolds from across the UK is easy and straightforward with lots of good motorway connections.
Alternatively, you can use trains or coaches to get to the area, which is especially easy from London, where many direct and quick routes make things straightforward.
As always, I use Trainline to book my UK coach and rail travel, as they compare a huge range of transport options, as well as use split-fare features to get you the best deal on tickets.
Their handy app also allows you to track your journey, as well as save all your tickets in one handy place – winning!
How to Get Around?
Hiring a car is probably the best option if you want to explore all of the things on this Cotswold itinerary because public transport in this rural county can be a bit thin on the ground.
If you're looking to hire a car in England, Thrifty Car Hire offer some very competitive rates.
Walking is of course, a great way to get around too in this flat and quiet countryside – although it will take a bit longer this way!
Alternatively, if you want to take a tour to the Cotswolds, that will show you some of the top highlights in the region without you having to fuss about hiring a car or finding a bus, check out these top options:
Where to Stay in the Cotswolds?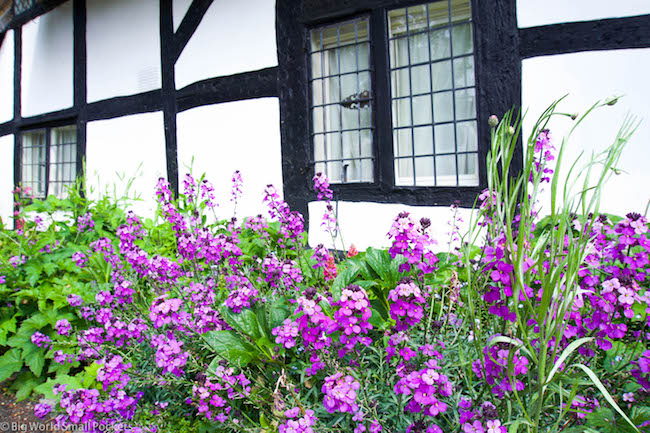 Stow-on-the-Wold, Winchcombe and Broadway all have a heap of accommodation options.
And some smaller spots, like Moreton-0n-the-Marsh and Chipping Campden, also have some lovely choices too.
Personally, I'd choose any of these spots over the larger cities of Cheltenham and Gloucester, which sit just outside the official Area of Outstanding Natural Beauty that is the Cotswolds.
Choices for accommodation include hotels and guesthouses, as well as boutique rooms over historic pubs and even whole rental apartments.
The number of people in your party will probably have the biggest on what you opt for, but here's my top picks:
When to Visit?
There's no question in my mind, the best time to visit the Cotswolds is during the summer season, when the UK's good weather allows you to get the nicest experience from your time there, especially if you want to enjoy some hiking and rolling countryside views.
The only problem with the summer and the weekend, is that many of the county's top attractions are the busiest then too, so do be warned!
If you have the option to visit some of Cotswolds's most popular spots on a weekday, or outside of school holidays, then I'd advise this, as parking and getting some good snaps without a ton of other people in-frame will be a lot easier at these times!
Cotswold Packing Essentials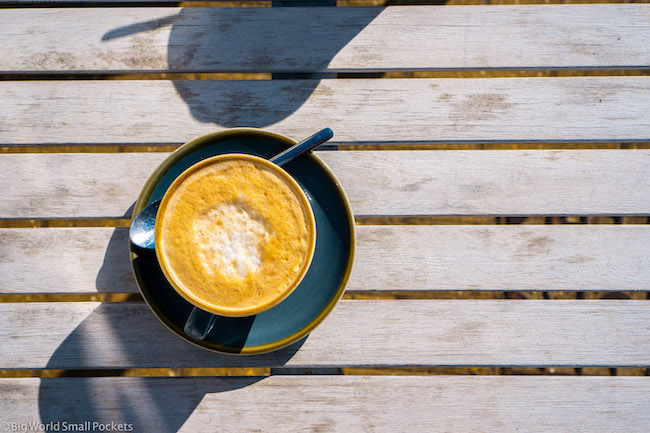 And now here's my list of the top 5 packing essentials you shouldn't head to this beautiful of England without…
#1 A Good Camera
No doubt you're going to be snapping like crazy in this amazing region and need to ensure you have a good camera to do the place justice.
I love my Sony A6000 and GoPro, which are both light, compact and great for travel.
#2 Decent Walking Shoes
No point coming this far and not being able to enjoy a walk in the wonderful countryside.
Get prepared therefore and ensure you have a decent pair of walking shoes – these cross trainers from New Balance are ideal (and totally stylish) for the job.
#3 Light Waterproof Jacket
Whatever the time of year, you have to remember this is England after all, a country in which the heavens can open at any point!
Don't get caught out there and ensure you have a good lightweight and waterproof jacket with you. This North Face one is perfect.
#4 Compact Hiking Day Pack
I never go on any UK trip without a sturdy backpack to ensure I've got everything I need and that the weight is equally distributed across my back and shoulders.
This super featherweight Kompressor from Marmot is my go-to, because it folds down to nothing and is water-resistant – ideal for those sudden showers.
#5 Portable Charger
And finally, I would never head off anywhere without my trusty Anker Portable Charger, which keeps my phone and camera batteries full all day every day, so I can take all the snaps (and look at all the maps) I need!
Want to Carry On the Adventure?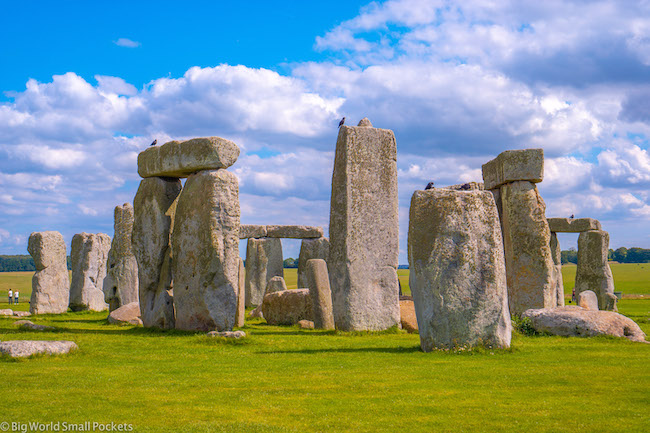 If you're still keen on more staycation splendour after Cotswolds (and, quite frankly, why wouldn't you be?!), then you have some more great options on the doorstep.
The Bristol and Bath area really is just a short hop, skip and a jump away, as is Oxford, and all offer historic charm by the bucket load.
In the other direction, the beauty of South Wales isn't a million miles away either, and both The Gower Peninsula and Brecon Beacons National Parks are treasures here you shouldn't miss!
Alternatively, you could go on to explore the county of Wiltshire with the Cathedral city of Salisbury (home to a copy of the Magna Carta) and the amazing structure of Stonehenge being the 2 highlights in my opinion.
Or, if you fancy a bit of Somerset, then the small and delightful city Wells or dramatic scenery of Cheddar Gorge are waiting for you!
PIN IT TO PINTEREST!
And that's the only Cotswolds itinerary you'll ever need!
Trust me, just a few days in this wonderful part of the UK will have you falling (back) in love with this country and its countryside.