Packing for the Middle East can be something of a nightmare, especially if you've never ventured there before.
I mean really, what on earth do you pack for a part of the globe that includes deeply religious and conservative countries, along with red sea beach resorts and hipster trendy cities?
It's a complete mind boggle, especially if you're trying to cram it all into a small backpack!
But don't fear, help is at hand!
After travelling this region as a solo female backpacker for several months with only a 40l rucksack to my name, I definitely learnt what were and what weren't the essentials when it came to adventuring in this part of the world.
And so here they are, the 11 things you should never travel to the Middle East without…
---
Related Posts
---
This page contains affiliate links meaning Big World Small Pockets may receive a small commission on any purchases at no extra cost to you.
---
#1 Scarfs / Sarongs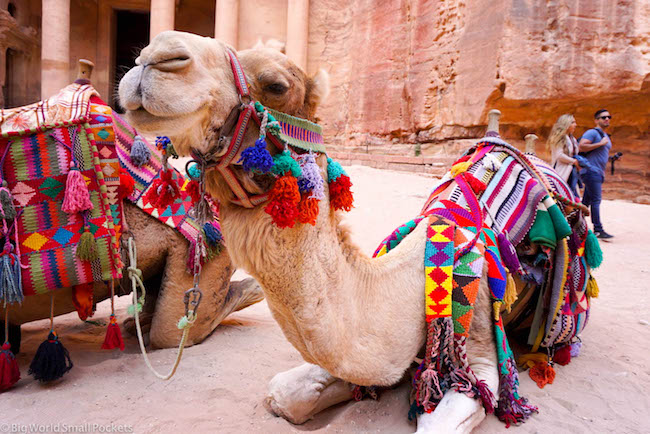 To be honest, I'm the sort of traveller that never journeys anywhere without at least 3 scarfs/sarongs in my possessions, but never has this been more important than when travelling the Middle East.
Yes my friends, this is the land of the fabric offcut, and men and women alike should absolutely not, I repeat absolutely not, consider travelling here without at least a few in their possession!
From covering shoulders against the glaring sun, to using as towels on the beach, not to mention covering heads when entering mosques, rolling up into pillows on bus rides when you want to snooze and wrapping around as a chic hipster necktie, the humble scarf and / or sarong is worth its weight in gold when travelling to this part of the world.
#2 Long, Thin Trousers
Depending, of course, on where exactly you're travelling in the Middle East, you may be surprised to find that acceptable dress codes, especially for tourists, might be more relaxed than you thought.
And certainly from the liberal streets of Beirut in Lebanon, to the sandy shores of the Sinai Peninsula in Egypt, there are definitely places you can get away with wearing less.
That said, there are many places you can't.
Or even if you can, you won't feel comfortable doing so.
Or at least I didn't and for this reason, I highly suggest long, thin trousers are one of the things you can't travel to the Middle East without.
I totally recommend a cotton orlinen pair as natural fibres will keep you cooler in the heat here and look more stylish too.
And when it comes to grabbing some great flight deals in the Middle East, you can save more by booking via Wego.
#3 Good Camera
From the ruins of Petra to the magical streets of Istanbul, having a good camera to take to the Middle East is a must.
I absolutely love my mirrorless Sony A6000, which served me super well throughout my time in this part of the world.
Light, compact and sturdy, it's perfect for travel and from snapping sunsets in Selcuk to hiking the hills of Lebanon, I can't recommend getting your hands on this camera enough before you head off to the Middle East!
#4 Swimwear
It might come as a surprise, but you'll absolutely want to make sure you pack some swimwear when heading to the Middle East.
Yep, from lounging on the beaches of Tel Aviv to floating in the Jordanian waters of the Dead Sea to scuba diving in Dahab, believe it or not, there's tons of places you're going to want your swimwear for.
And ladies, I love my Rip Curl Bikini!
#5 Headlamp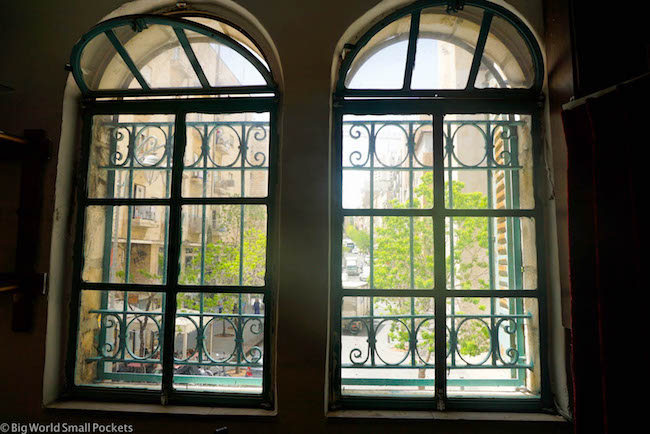 Arriving from Africa, the Middle East felt like Europe to me with its level of organisation and efficiency.
That said however, the odd power cut certainly wasn't unheard of and yet again, my trust Black Diamond Storm Headlamp saved the day.
This amazing product features a range of light settings (including a red UV which is perfect for deflecting the bugs).
But my favourite feature has to be the lock, which stops the headlamp from accidentally being switched on in your bag and wasting all the battery!
#6 Lonely Planet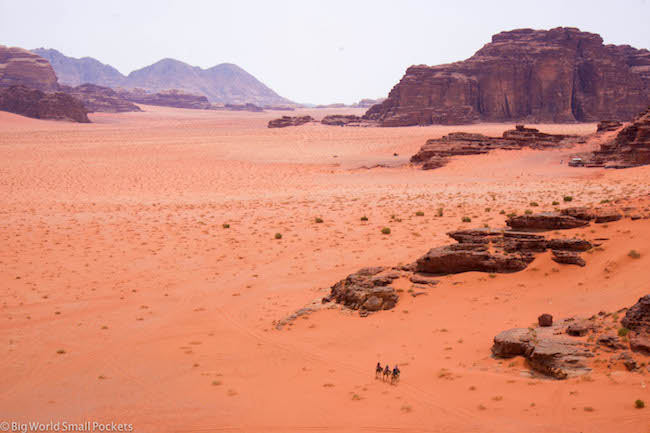 Loads of people bag them out, but I still love my good old Lonely Planet and honestly do think they are one of the most comprehensive guidebooks around.
I travelled with the Lonely Planet Middle East eBook throughout my time in this part of the world and found it the perfect companion to my time on the road here.
From great accommodation recommendations to easily readable maps and loads of top tips about things to see and do, for the price, I really don't think you can get better!
#7 Simple Phrasebook
And accompanying the guidebook is of course a phrasebook, which is definitely one of the things you should never travel to the Middle East without.
Even though many people here speak excellent English, learning a little bit of local lingo is always going to help you bag the best prices and the most friends.
This Middle Eastern Phrasebook from Lonely Planet is cheap and perfect for the occasion!
#8 Day Pack
With all that walking around Roman ruins in Jordan and religious sights in Jerusalem, there's no question that a good daypack is absolutely one of the things you should never travel to the Middle East without.
Personally I can't recommend the Bobby Anti Theft Backpack enough, which has all the weight balancing properties of a great backpack, combined with some superb anti-slash and shock-proof properties that make it as comfortable as it is risk-free.
Within hidden zippers, inbuilt charging capabilities and designated pockets for the secure storage of your devices, this is a no-brainer!
Read my full review of the Bobby Anti Theft Backpack and why I love it so much HERE.
#9 Travel Insurance
World Nomads offers simple and flexible travel insurance. Buy at home or while travelling and claim online from anywhere in the world.
Alternatively, if you're a long-term traveller, digital nomad or frequent remote worker seeking travel health cover, check out Safetywing's Nomad Insurance policies.
#10 Walking Shoes
These shoes were made for walking and they're going to walk all over you… isn't that how the song goes?!
Well in the Middle East you'll definitely need some good walking shoes to walk all over this amazing section of the world.
From walking through the enormity of Jordan's Jerash ruins to hiking the Cedars in Lebanon, to scaling the crazy landscape in Turkey's Cappadocia, there's so much walking and exploring to be undertaken here, it would be rude not to.
Just bring the appropriate footwear is all I say!
Personally, I don't think you can go far wrong with a great pair of New Balance runners, which are also stylish enough to wear casually on those cooler evenings.
#11 A Good Appetite
If you've ever tried to say no to an extra portion in a restaurant or an extra serve at a family dinner in the Middle East, you'll know what I mean when I say bring a good appetite with you!
A friend of mine once told me that he's seen people put on 3kg in a week in Lebanon… and I can believe it!
From the hummus to the falafels, the tabbouleh to the fattoush, this is the land of plenty, so bring your appetites people and bring them big!
PIN IT TO PINTEREST!
And that is – my list of the 11 things you should never travel to the Middle East without.
Have you been to this amazing part of the world?
What was top of your packing list?