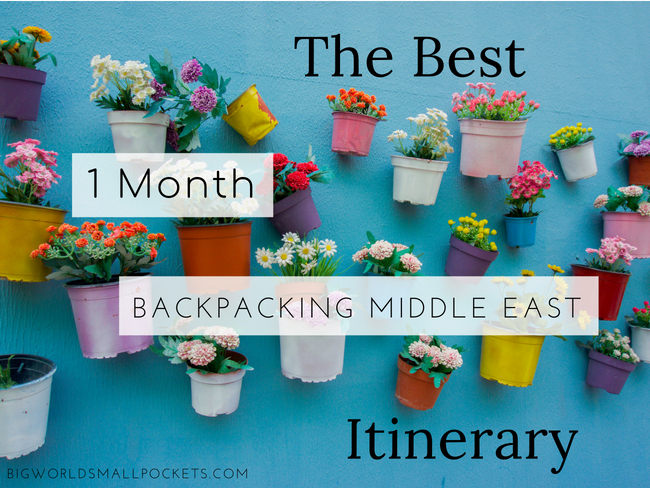 There's no doubt that backpacking in the Middle East is a very different experience to travelling on a budget in many other parts of the world.
But there's also no doubt that this very different experience is actually what can give you the most enjoyment from backpacking in the Middle East too.
For starters, the sort of people that travel in this part of the globe are definitely an interesting bunch, for this is not the sort of backpacking that just involves lying on a beach or partying.
Steeped in history, layered cultures and dramatically different landscapes, backpacking in the Middle East attracts a different sort of explorer crowd – ones who aren't afraid to buck the trend, step out from the norm or discover for themselves what this fascinating part of the world is like in reality.
So if you're up for a real adventure soon, check out my 1 month backpacking Middle East itinerary – the perfect taster to travelling in this amazing part of the world…
---
Related Posts
---
This page contains affiliate links meaning Big World Small Pockets may receive a small commission on any purchases at no extra cost to you.
---
4 Weeks, 3 Countries
It's a big claim and you will be travelling fast and seeing a lot, but if you want to fit as much into a month as you can in the Middle East, then I do think it's possible to squeeze 3 of the best backpacking destinations into this short timeframe.
And the countries I'd choose are Turkey, Lebanon and Jordan.
Not only do these 3 countries offer an amazing array of adventures and opportunities, they are also dazzling in their diversity and will give you great, snapshot into this part of the world.
These 3 countries are also quite close together meaning you are able to fly quite cheaply between them – you can't, of course, currently travel overland between them because of the Syrian crisis.
Turkey
Beginning with Turkey, I'd allow 10 days to 2 weeks to explore this huge country, which spans the bridge between Europe and Asia and is a great introduction to backpacking the Middle East.
Istanbul
Stay: Moda Hostel, Kadikoy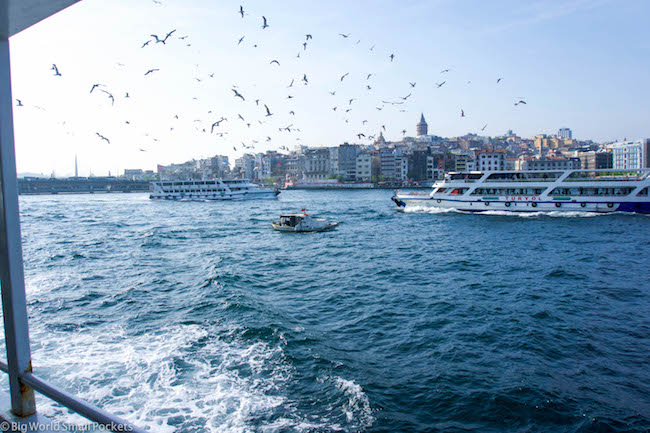 Likely to be your first point of entry into Turkey if you're flying here, or crossing by land from Europe, Istanbul is a much fabled city whose idyllic Bosporus setting and insane amount of cafes make it a very pleasant city indeed.
Staying in the truly authentic suburb of Kadikoy is a great backpacker choice, as trendy locals dart in and out of vintage shops and hipster delis.
Otherwise, more tourist-popular areas on the Western side of the city, such as Galata, Eminönü and Balat, offer an amazing array of historical sights and marvellous markets.
DISCOVER MORE: Top 10 Free Things to Do in Istanbul
Cappadocia
Stay: Cave Hotel Saksagan, Goreme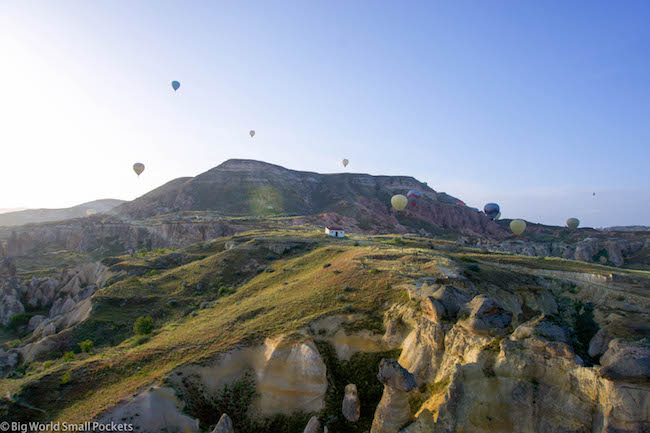 After a few days in Istanbul, Middle East backpackers can't miss the fabulous area of Cappadocia, located in Turkey's Central Highlands.
Take the night bus here from Istanbul or hop on a budget flight and spend a few days hiking and gazing at the amazing landscape formations in this otherworldy destination.
Budget travellers are best to base themselves in Goreme and if you can stretch to it, a hot air balloon ride here is a once in a lifetime opportunity that's highly worth the splurge.
LEARN MORE: Unbelievable Things to Do in Cappadocia on a Budget
Ephesus & Pamukkale
Stay: ANZ Guesthouse, Selçuk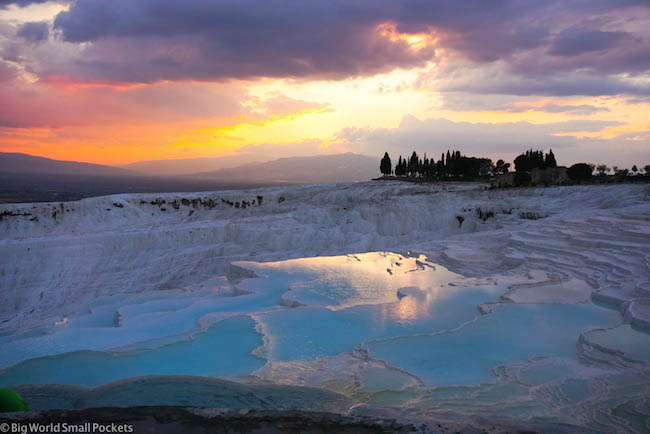 After Cappadocia, no backpacking Middle East adventure would be complete without seeing the amazing Roman ruins at Ephesus or the dramatic calcite formation at Pamukkale.
Both can be visited from the cute town of Selçuk, near the Aegean Sea, which is ideal for budget travellers with its very cute guesthouses and totally local feel.
You can easily walk to Ephesus, perhaps the most significant and best preserved Roman city in Turkey, from Selçuk as it's just 3km away.
Pamukkale however, requires a train and then bus ride via the city of Denizli, which makes staying the night here a great option, especially as you'll get to enjoy a stellar sunset as a result.
READ MORE: The Complete Backpackers Guide to Selçuk
Mediterranean Coast
Stay: Reflections Camp, Kabak
Finish your time in Turkey at this country's amazing Mediterranean coastline.
Choose from popular backpacker spots such as Kaş or Olympos, or channel your inner hippy and get away from it all at peaceful Kabak.
Accessing any of these beachside areas is best done from either the city of Fethiye or Antayla, which both have great transport connections, as well as beautiful Old Towns that are well worth a night of your itinerary.
DISCOVER MORE: Why Kabak is Turkey's Most Guarded Travel Secret
5 ESSENTIALS TO PACK FOR THE MIDDLE EAST
#1 Middle East Lonely Planet – A great travel aide to this part of the world with tons of historical info, the Middle East Lonely Planet will help you get the best from your time here.
#2 Arabic Phrasebook – Most people in the Middle East who are connected with tourism industry speak good English, but learning some Arabic never goes a miss, especially if you want to ensure you're paying the best prices! The Lonely Planet Middle East Phrasebook & Dictionary is a super affordable example.
#3 Good Camera – The Middle East is one of those jam-packed destinations and travelling here with a good camera will help you preserve the memories. I highly recommend the mirrorless Sony A6000. Light, compact and robust, it's been perfect for my Middle East travel adventures.
#4 Sun Hat – The Middle East can be hot and dry, really like hot and really dry. When you're walking around temples, ruins, mosques, churches and other sights, you'll be exposed to the sun for long periods of time, so making sure you pack a sunhat for adequate protection is key. I love this one from Hello Sunshine.
#5 Amazon Audible – Travel in the Middle East can often involve a lot of planes, train and automobiles, so having something to listen to while you enjoy the scenery is a must! I love Amazon Audible, which is the best audiobook service around.
Lebanon
After Turkey, fly to Lebanon, one of the smallest country in the world and an absolute gem in your backpacking Middle East itinerary.
Honestly, everyone who goes to Lebanon is blown away by it. Exceeding, as it does, all expectations, with more than enough activities to fill at least a week of your adventure.
Beirut
Stay: Hostel Beirut, Mar Mikhael
Base yourself in the capital Beirut during your time in Lebanon, which has many young, fun and vibrant suburbs to explore, including my favourite, the arty enclave of Gemmayze.
From hipster cafes to amazing galleries, atmospheric buildings and a gorgeous Mediterranean coastline, this truly is one of the most fun cities in the Middle East, if not the world.
DISCOVER MORE: The 10 Best Free Things to Do in Beirut
The great thing about Lebanon being so small is that you can then day trip all across the country very easily from Beirut including to these top picks:
The Cedars & Qadisha Valley
Lebanon's most popular winter resort – yes you can snow ski and sea swim in this country in one day – the beautiful preserved area of the Cedars in the north makes for an ideal day trip even in the warmer months with some excellent hiking trails when the snow has melted.
READ MORE: Discovering the Stunning Cedars of Lebanon
Jeita Grotto, Harissa & Byblos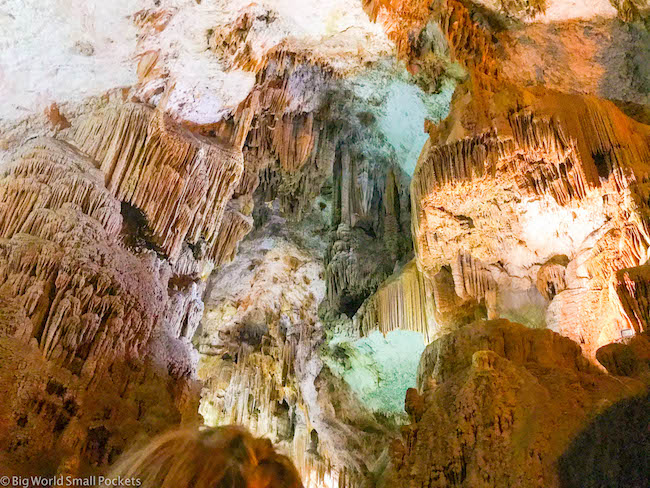 The amazing cave of Jeita Grotto and lookout from Harissa are located just a short drive from Beirut.
Grab an Uber with some fellow hostel guests to share the cost as no public transport runs here.
If you set out early enough in the morning, then after these 2 sites, you'll still have enough time to relax on the gorgeous coastline around Byblos, which is believed to be one of the oldest continuously inhabited cities in the world.
LEARN MORE: 10 Epic Things to Do in Lebanon
Baalbek & Bekaa Wineries
Over in the east of Lebanon, the amazing Roman ruins of Baalbek are some of the most spectacular in the world and with Lebanon's growing viticulture industry based out this way too, in the Bekaa Valley, combining some wine tasting with your history fill here is what backpacking Middle East mixes are all about!
DISCOVER MORE: 23 Amazing Things to Do in the Middle East
Tripoli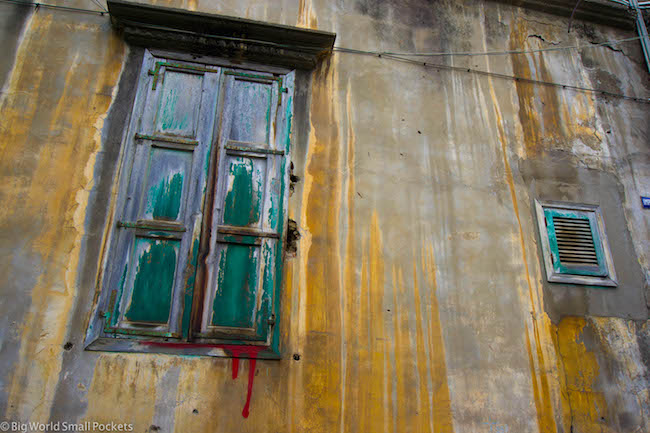 Lebanon's second city, Tripoli is a world away from Beirut and provides the perfect counter-balance and proof of just how diverse this small country is.
Heading to the Citadel, the souk and snapping the ancient streets of Tripoli makes for an amazing day trip and you can easily catch a public bus to and from Beirut which makes it a super cheap one too.
EXPLORE MORE: The Perfect 1 Week Lebanon Itinerary
BEST TRAVEL INSURANCE FOR THE MIDDLE EAST
I would never think of travelling to the Middle East without proper coverage and always recommend travel insurance from World Nomads which I've used during my time throughout this region.
I love their great coverage, as well as their excellent customer service and ability to claim online, which is very handy if you're travelling in remote places for a long time.
Alternatively, if you're a long-term traveller, digital nomad or frequent remote worker looking for travel insurance with Covid-19 cover, then look no further than Safetywing's great Nomad Insurance policies.
These guys will cover you at some seriously great prices, including if you have to quarantine!
Jordan
And the final country to hit up on your 1 month backpacking Middle East itinerary is Jordan.
Again, flying here from Beirut is the only way to travel from Lebanon to Jordan given the land borders with Syria and Israel aren't options right now.
Another small country, you can see a lot in Jordan in just 7 days, so if you've still got the energy, pull on your sightseeing hat and strap in for the ride!
Oh and don't forget to buy the Jordan Pass before your arrive. Including your visa fee, as well as entrance to Petra and a heap of other attractions, this is a great money saving option to stop the backpacking Middle East costs getting out of hand!
Amman
Stay: Jordan Towers, Amman
From Lebanon you'll enter Jordan via the country's international airport in the capital Amman.
This very relaxed and small city is then the perfect place to stay for a few days as you explore its amazing street food, historic sights, museums, mosques and souks.
You can also take a number of excellent day trips from Amman and those to the Dead Sea and the Roman ruins of Jerash are the ones I recommend most.
Luckily, Jordan Towers Hostel offers some excellent backpacker trips to both these destinations or there is a regular public bus service to Jerash too.
DISCOVER MORE: 10 Budget-Friendly Things to Do in Amman, Jordan
Petra
Stay: Petra Gate Hostel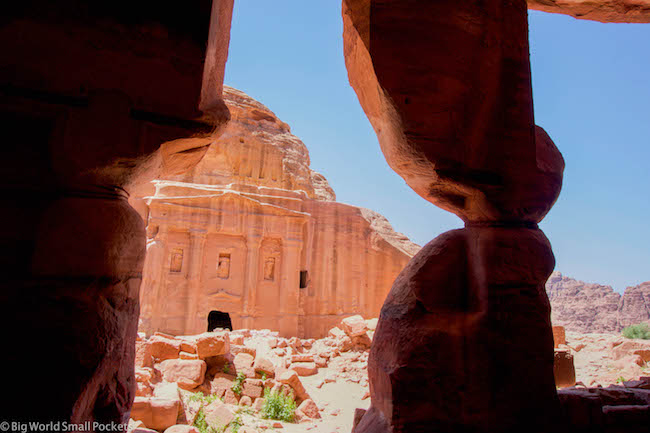 After your stay in Amman, it's time to head to Jordan's piece de resistance and jewel in the crown of your backpacking Middle East experience – Petra.
This Red Rose City is truly spectacular and I'd highly suggest having at least a couple of days here to see as much as you can in this amazing, ancient and HUGE desert civilsation.
The nearby town of Wadi Musa is the best place to stay around Petra and is easily accessible from Amman via public bus.
From here you can also book your excursion to Wadi Rum at some great backpacker rates…
READ MORE: Top Tips for Visiting Petra on the Cheap
Wadi Rum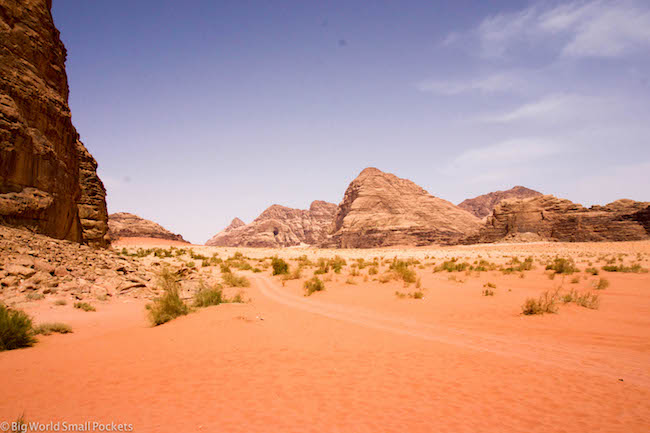 The spectacular desert scenery of Jordan will bring a new element to your backpacking Middle East itinerary and makes Wadi Rum an absolute must-visit in Jordan.
Safari tours and Bedouin camps are the order of the day here, so grab your camera and prepare to be spellbound by the beauty and desolation of this incredible landscape as you sleep out under the brightest of starry skies.
LEARN MORE: 10 Bucket List Things to Do in Jordan You Can't Miss
PIN IT TO PINTEREST!
Talk about jampacked, but there's no doubt that this 1 month backpacking Middle East itinerary will have you falling in love with this amazing part of the world just as much as I did!
And tell me, have you backpacked in the Middle East?
Which was your favourite country?