Most of us take quite a few photos when we travel. We do so because we really want to remember the good times we have had while exploring the globe.
The only problem is that we rarely find the time to get them out and enjoy them.
As a result, it is all too easy for your travel memories to fade.
To help you to make sure that does not happen, I have put together a few suggestions. They are all easy and cheap to do, so let's get stuck in…
---
Related Posts
---
#1 Map Out Where You Have Been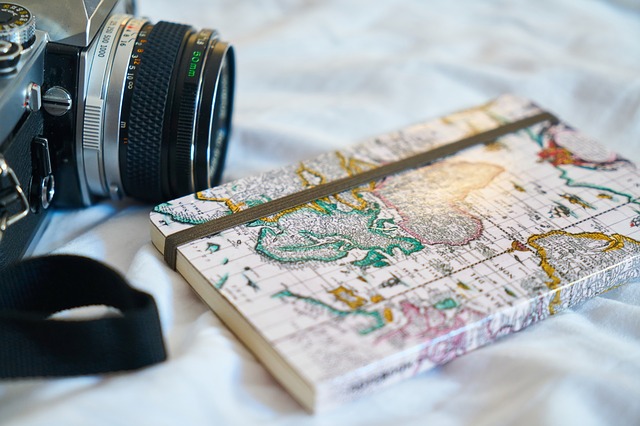 Keeping track of all of the places you have been lucky enough to visit on a world map is an effective way of remembering where you have been.
Firms like the canvas printing company sell some really nice versions, which would look fantastic on your wall.
Importantly, they are specifically designed to have pins pushed into them.
If you want to you could use different colour pins to indicate what type of holiday you were on when you visited that place (for example, blue for skiing holidays, gold for surfing trips and red for a hiking adventures.)
Another approach is to use different colour pins to denote the year you visited each destination.
#2 Use Your Photos to Create a Picture Wall
Putting some of your photos on display is a really good way to make sure you remember your favourite travel destinations… and there are lots of ways for you to do this.
You could simply pick up lots of small picture frames from charity shops and put a photo in each of them. Once you have enough you can arrange them in pleasing patterns, on your walls.
Another approach is to make copies of your photos and stick them all over your fridge door.
To make sure it is still easy to keep your fridge clean, just apply sticky back plastic over the top or lacquer it.
But only do this if you are prepared to leave those photos in place for the long-term!
In theory, you can strip the photos off and return your fridge to its former state at any time. But, I cannot guarantee that this will be possible!
#3 Order Customised Photo Items for your Home
These days, you can have your special images incorporated into all kinds of household items, like mugs, phone covers, and bedding.
#4 Get Decorating!
If you are not a particularly big traveller, do not worry because you can still create travel themed decorative items and use them in your home.
For example, cover large baubles in pages from an atlas and coat them with a transparent lacquer.
You will find plenty of inspiration on places like YouTube, craft forums and Pinterest.
#5 Create a Physical Scrapbook
Creating a traditional scrapbook is easy, especially if you add a few pages each time you get back from your travels.
Sitting down and going through that book with someone is a lovely way to while away a couple of hours. It is fun as well as relaxing.
There are several approaches you could take.
One of the best is to buy an old style photo album for each trip or place you visited and fill it with a combination of photos and written text.
Taping a pen drive to the inside cover with all of the relevant videos and photos of your trip on it will enable you to keep a complete picture of each experience.
If you like to keep physical reminders, for example, exhibit tickets and souvenirs from your travels just buy yourself a box file for each trip.
You can easily stow this on your bookshelf alongside your physical travel journal.
If you bring back big items, e.g. a rug from Turkey, take a photo of where you bought it and one of the actual item.
You can then either include these in your travel journal or put a copy of the photo in your box file.
#6 Use a Travel Journal App
There are now several travel journal apps available.
You just need to download the one you like and use it to keep a record of each of your trips.
Provided you continue to pay the subscription fee, you will be able to share your travel photos, notes, videos and audio files with your loved ones.
Plus, of course, you will be able to dip in and out of your travel experiences whenever you want.
#7 Make Presentations About Your Travels to Local Groups
If you have travelled to exotic places you could potentially put together a presentation of your experiences and share them with local clubs and / or associations.
In some areas, scout groups, travel meet-ups and organisations like the Women's Institute will be interested in your sharing your experiences with their members.
Potentially, you can also upload them online to places like Slideshare, or even turn them into an e-book or some YouTube videos.
The latest software makes this surprisingly easy to do.
#8 Set up a Travel Blog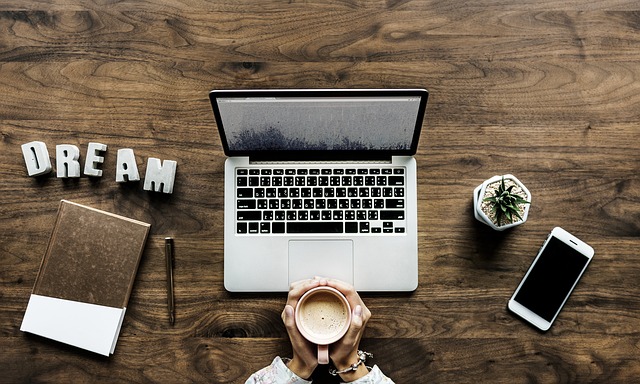 Setting up a travel website is surprisingly easy to do.
Potentially, you could use a free platform like Blogger to do this.
Uploading your photos and videos as you go alongside a few words about each experience is a really efficient way to keep your travel memories organised.
Plus, provided you maintain your website, you and your friends will always have access to your travel memories.
Of course, there are more ways to save your travel memories, so you can enjoy them for years to come, but, these are by far my favourite methods.
What about you?
How do you preserve your travel memories?