Well if you haven't heard the news folks, then I've got to say you're a bit late to the party!
Either that or you're not following me on Facebook or subscribed to my free newsletter, which you can do at the bottom of this article!
Both terrible crimes regardless!
And that's because you've missed my very new and exciting announcement, which is …
---
Related Posts
---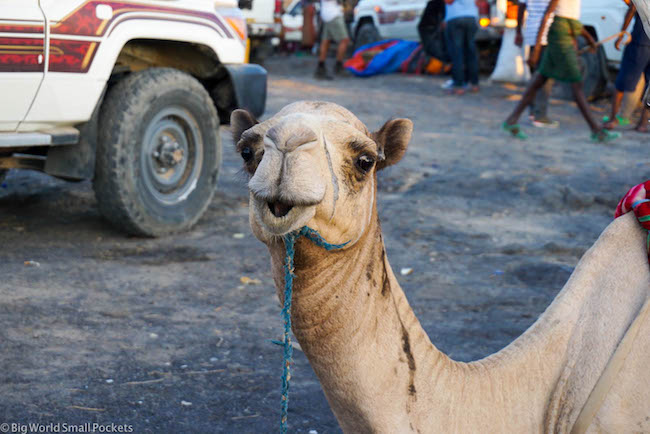 That after a hiatus of 13 years (unlucky for some but not for me) I'm returning to backpack in Africa – the continent that got me started on this whole wanderlust lifestyle in the first place.
Back then I was an innocent **cough cough** 19 year old, first stepping out of Europe without my parents, who was bowled away by the vibrance and cultural confidence of this sensational part of the world.
Hitching, hiking and haggling my way around South Africa, I then also ventured into the, then largely off the beaten track, country of Mozambique before cranking the dial even more and sailing via Madagascar to the Comores Islands.
"Where?", I hear you cry!
Yep good question – google it!
Anyway now I'm heading back there to explore the Southern parts of this continent I missed last time round and to venture north into the Eastern area of Africa which I've not yet step foot in – very exciting!
And I'm doing all of this – or at least a lot of it – in the back of a truck.
Yes continuing the theme of the Australia road trip, this time I'm going to be winging my way around Africa in an overland truck with the great guys at Absolute Africa, who have kindly invited me along for the ride!
It's certainly going to be a helluva few months with the Absolute Africa team as we explore everything from the Chobe River to Victoria Falls, Lake Malawi to the Serengeti, the Masai Mara to the Gorillas and finally end up in Nairobi!
WOW!
And after this the plan is to then enjoy some independent travel in Kenya and Ethiopia before …. well who knows!
So it's a goodbye to Perth from me, as I once again plunge into the unknown and fly out of Australia heading for Joburg in early September!
It's been a while since my life was so open-ended and unbounded as it feels right now and I've got to say it's a pretty liberating, if not scary feeling!
But I'm definitely drinking it all in … along with getting mildly stressed about the amount of things I have to do in advance and how I may well be without a connection to my blog for 2 months …
But what's a travel adventure without a few nerves right?
Not an adventure at all my friends!
So here's to the next one.
To Africa
To Absolute Africa
And the treasures she may bring
I hope you'll be sharing them with me xo