Packing a huge punch with the azure blue Indian ocean lapping at its feet and some seriously wild and tropical landscapes beyond, Kenya not only boasts some of the best safari opportunities in the world, but also some of the best beaches on the planet too!
Rich in both marine and wildlife, there's also huge lakes, giant mountains, vast savannahs and lush rainforest all just waiting to be discovered here.
Throw into the mix a diverse range of cultures, languages and customs and you're edging closer to understanding why Kenya is one of the most magical destinations on earth.
Rich in so many ways, this is a land that still brings me goosebumps no matter how many times I visit or for how long.
It's also a land that continues to intrigue me, a land so different and vast compared to the one I come from… not to mention warm!
So if you're thinking of visiting this amazing East African nation too, and want to be prepared to enjoy the full range of diversity this country offers, then read on to discover my complete item by item packing list for Kenya and what exactly you should wear when you're there…
---
Related Posts
---
This page contains affiliate links meaning Big World Small Pockets may receive a small commission on any purchases at no extra cost to you.
---
Grab Your Copy of How to Travel Africa for Less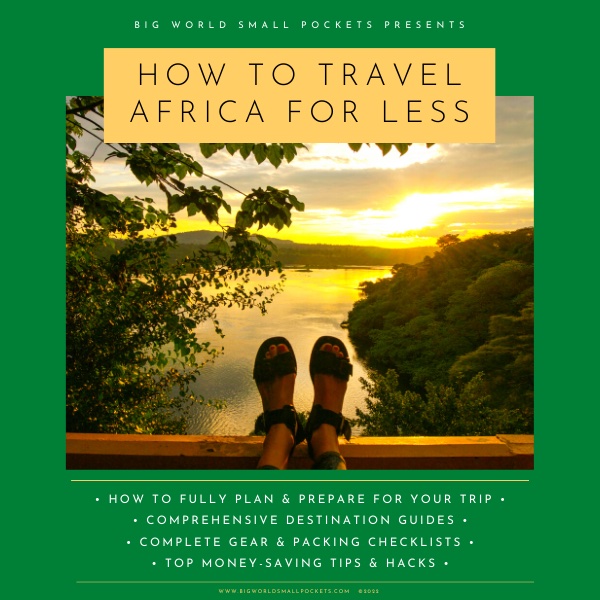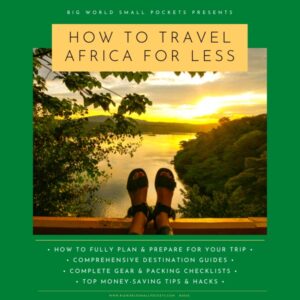 My ultimate guide to travelling Africa on a budget is now available, meaning you can finally get ALL my top tips for adventuring around all, or parts, of this amazing continent in one handy eBook, including…
Full Planning & Preparation Guides
Detailed Destination Info
Complete Packing & Gear Lists
Top Money-Saving Tips & Hacks
Keep It Light: Packing Cubes and Backpacks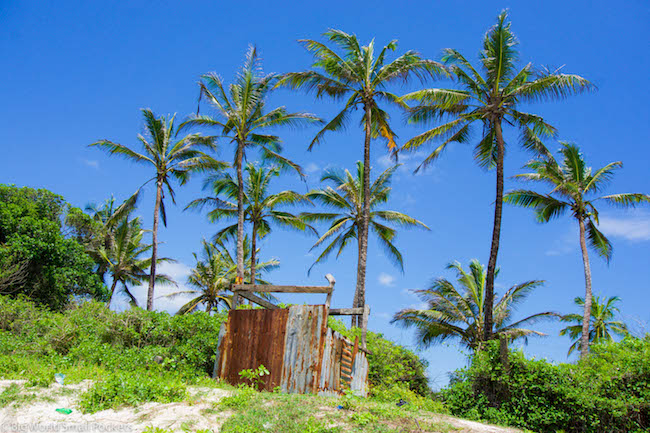 Before I get onto the actual checklist of what you should pack for your trip to Kenya, I wanted to write a quick few tips to cover some specific questions you might have.
First up this packing list is designed to be lightweight i.e. it's ideal for backpackers, but also for anyone else heading to this country who doesn't want to haul massive suitcases around.
If you're moving about Kenya, which you definitely should, then lugging massive bags on and off safari vehicles, buses or flights is simply no fun, so this packing list is designed to make sure you have everything you need for every inch of this country, without being too weighed down!
And if you manage to condense your stuff down well, then this whole Kenya packing list below should fit into a 40-50l backpack.
I never take anything bigger, even when I'm travelling for 6 months at a time, so you got no excuse!
This 50l Atmos backpack from Osprey makes a great option and would be brilliantly accompanied by some good packing cubes!
Yes these guys are the answer to all your packing problems my friends, and if you want to compress your gear to take up less space, as well as have it nicely organised, I highly suggest you get some!
I absolutely love these packing cubes and personally would never consider heading off to East Africa, or indeed anywhere, without them.
Packing for a Kenya Safari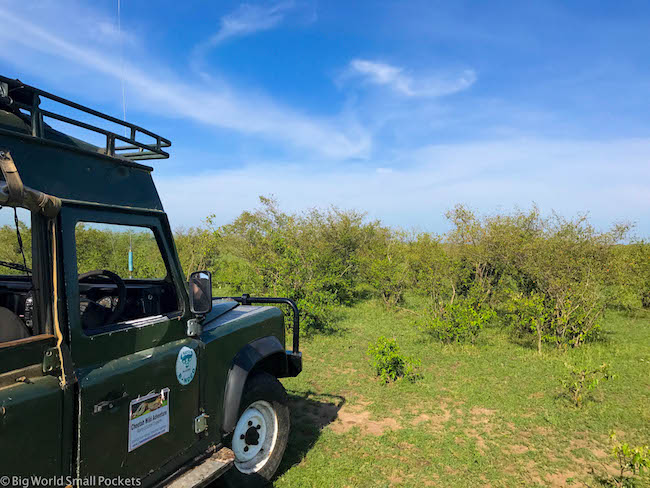 So while we're on the subject of keeping the luggage weight down, it's worth pointing out that the main checklist below does detail everything you need if you plan to safari in Kenya too, which I highly suggest you do!
The main overall advice here is to bring layers that are thin but still protect you from humidity, harsh UV rays and insects etc.
A thin, light waterproof / windproof jacket will be very handy when packing for a safari at dawn or dusk and, as always, I recommend garments with lots of pockets so you have easy access to things like tissues, camera, sanitiser, snacks etc.
A silk sleeping bag liner will also be useful, especially if you enjoying any multi-day safaris on a budget, most of which involve camping.
And no matter whether you're tackling a big adventure safari in a remote park, or just a day activity close to Nairobi, an active camera like the Go Pro will be ideal with its waterproof, compact and durable attributes.
Packing For Your Flight to Kenya
It's also worth taking some time to think about what to wear on a flight over to Kenya.
Making sure these items tie in as much as possible with the checklist below will help you keep your packing light, as you won't be doubling up or carrying any unnecessary pieces you won't wear again until the flight home.
Quite simply, layers are key.
You never know how hot or cold a plane might be and if you want to get some sleep, comfy clothing is king.
This is especially true given flights to Kenya from Europe, Australia, New Zealand or North America are usually long haul (around 7hours+), so I'd certainly advise wearing things you feel at ease in.
Ladies, I always wear leggings on long-haul flights and love these natural bamboo fibre ones from Boody, which I now never travel without!
I generally pair them with either a thin cotton top or dress (depending how much coverage you want), and then also take a sweater and a scarf on the plane for extra cosy layers.
The travel wraps from Sholdit, which have hidden security pockets, are perfect for travel adventures and I love mine!
Compression flight socks
are also a must in my book when it comes to long haul flying as they help you avoid the possibility of DVT and I tend to pair these with a
lovely eye mask
and ear plugs to ensure I get some good zzz.
A travel pillow will also help you here and I love this one, which I just bought and I'm already in love with thanks to its memory foam, high-sided design.
Gents, if leggings aren't your thing, then loose-fitting jeans or comfy cargo pants might be a good option, with a t-shirt and thin sweater on top.
Ultimate Kenya Packing List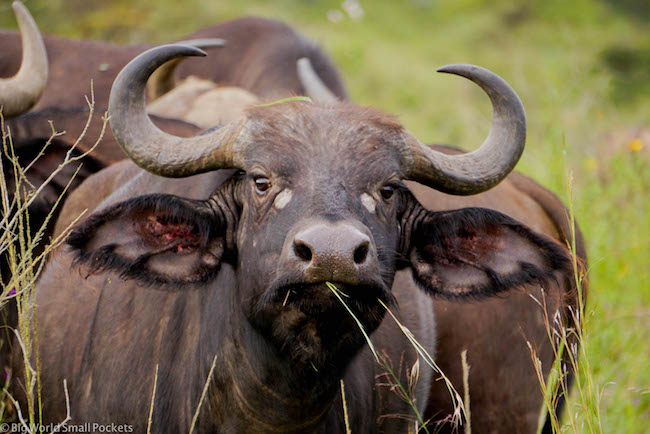 And so finally here it is, my item by item checklist for exactly what to pack and wear in Kenya…
Clothes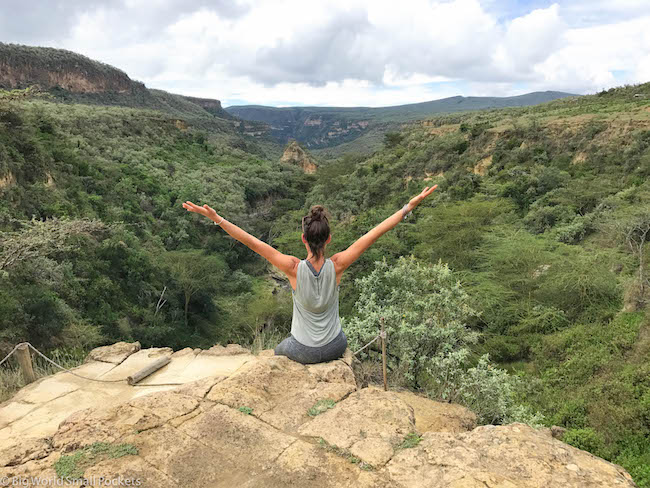 1x Thin Waterproof / Windproof Jacket
Set in the tropics, Kenya can be wet and humid (even when it's warm), which means thin layers are crucial when it comes to staying dry without overheating.
Taking a thinner jacket you can layer on or off when being active also makes a lot of sense.
I love the North Face Venture 2.
1x Thick Hoodie / Sweater
Kenya rarely gets cold, but after a rainstorm, if you're up for a dawn hike or you're post-diving, you might want to feel a big snug.
As such, 1 thicker jumper is nice to take with you – I suggest wearing one on the plane anyway.
A good activewear one, like this Columbia fleece is well suited to the job as it is designed for outdoor travel and perfect for safari and camping adventures.
2x Thin Long-Sleeved Tops
Good for cooler days or when safari-ing at dawn, dusk, or night, thin long-sleeved tops are also good when you need to layer up, as they can be worn under thicker jumpers.
Choosing natural fibre options, like cotton, is a good choice for budget vs comfort.
It will also reduce the amount you sweat.
Thin tops also make for an excellent hiking base layer if you do want to scale Mount Kenya!
7x Singlets / T-Shirts
Choose tops that match the trousers / leggings / shorts you pack and consider quick-dry options.
T-shirts are good for covering shoulders and offering sun protection in the tropical climate of Kenya.
1x Pair Long Pants / Trousers
Great for going out in the evening or wandering around towns when it's rainy, a pair of versatile trousers are a must when it comes to what to pack for East African countries, like Kenya.
I think 1 is enough, if you ensure it will cover a wide range of activities from strolling to going out in the evening to nature time.
Kenya is not super conservative and most people there are used to tourists, but even then locals tend to wear longer items of clothing that at least stretch to the knee and you may feel more comfortable doing the same – especially in cities
Just make sure any trousers you bring are thin, as this country is rarely cold!
1-2x Pairs Leggings / Hiking Pants
One of my travel essentials, leggings are so helpful for putting under trousers if cold, for hiking or exercising, for being comfortable, for extra nightwear or for under a casual dress in the evening.
My advice is always to take at least 1 pair and make them bamboo fibre ones if poss, as these guys are soft, light, comfortable, breathable, quick dry and hypoallergenic… what's not to love?!
If you don't like leggings, hiking trousers or loose-fitting pants will do fine instead, as they are also good for travel days and if you plan to undertake any volunteer work.
2x Pairs Shorts
You're going to need something to wear during those hots beach days in Kenya, especially if you're in the country to dive or generally live it up by the ocean!
2x Light Dresses
Again a good item for beach days.
Or if you want to dress up a bit during the evening, you can wear this over a pair of leggings!
You see, so versatile!
8x Pairs Underwear
Small and compact, 8 pairs will save you a lot of handwashing!
2x Bras + 2x Sports Bra
Small to pack and great for those bumpy safari rides, I really love this black, supportive sports bra from Nike.
4x Pairs Socks
Make sure you take socks of various lengths / thickness, including ankle socks for city days and good, non-blister over the ankle socks for hiking and nature activities.
2x Sarongs
I always recommend a couple of sarongs whenever I travel because they are so versatile.
Great for hiking, lying on the beach, using as a thin sheet at night or trying to keep your neck protected from the sun, the list of uses for the humble sarong goes on and on!
Check out my article about all the ways you can use a sarong when you travel here.
1x Cap / Sun Hat
Having something to shield your face, neck and ears from the strong UV rays that are very prevalent in Kenya is a must, especially when you might be exposed to them for long periods of time if you're hitting some national parks / hiking / volunteering / on safari etc.
2x Bikinis / Swimwear
Well, you need something to enjoy those fabulous beaches with that's for sure!
Hopefully they'll get so much use, you'll see packing 2 pairs as a worthy use of space!
1x Pair Sunglasses
Make sure your sunglasses are UV-protected and consider prescription ones if you wear glasses usually.
Nightwear
You can always double up on your daywear here to save room!
Otherwise, thin and light cotton shorts and a top will do the job.
Shoes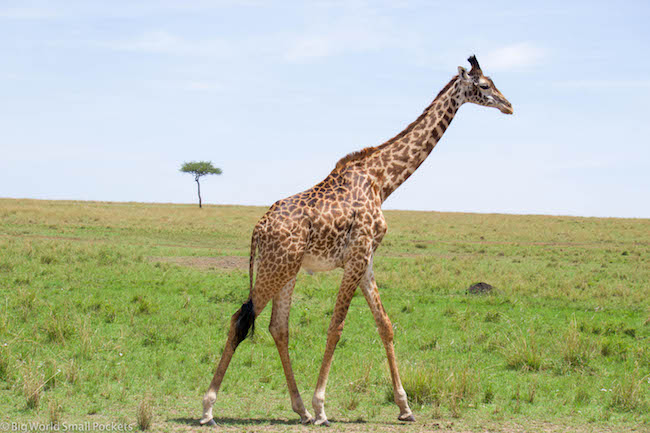 1x Pair Hiking Boots
Depending on your plans, either hiking boots, hiking shoes or trail runners will do here.
Check out this post I wrote to learn more about the best footwear depending on what type of safari activities you want to enjoy.
Personally I'd opt for something lighter in Kenya, as the tropical climate here definitely means you want something breathable.
That said, if you're perhaps heading to Tanzania to climb Kilimanjaro, or Uganda to trek with the Gorillas as well as travel in Kenya, then you'll definitely want something more heavy-duty.
1x Pair Trainers / Runners
Good sturdy sneakers for exploring cities and towns on foot are crucial in Kenya.
These New Balance black cross-trainers are great all-rounders and won't show up a lot of dirt.
1x Pair Flip Flops / Sandals
Personally I'd never travel anywhere without my Arizona Birkenstocks and neither should you!
The support they provide is awesome and that's definitely something you'll need for the uneven terrain and streets in Kenya!
Toiletries
Thin Toiletries Bag with Hook
A light and thin wash bag is essential for keeping the weight in your backpack down.
And one with a hook makes it easy to hang up in small bathrooms or when out in nature.
This one is a great, cheap option.
Shampoo & Conditioner Bars
I always go for shampoo and conditioner bars when I travel to save the plastic and keep the space down!
Although they are a bit pricey, they last for ages.
Say goodbye to mid-travel spillages and bulky bottles people, this is the eco-friendly future!
Anti-Bacterial Soap
Keep in ziplock bag to prevent from getting soap slime on everything you own!
I suggest an anti-bacterial bar as they are great for keeping you clean in tropical climates where you're likely to be sweating a bit!
Deodorant
I always pack a natural crystal deodorant as they last forever (great if you're travelling for a few months) and are free from many nasty chemicals.
They are also the only thing that stops me sweating in the tropical heat… lovely!
Face Cleanser, Serum, Toner & Moisturiser
Great for bringing your skin back to life after days in the strong sun!
Good Sunscreen
Choose a 30 SPF or higher for those super strong rays in Kenya and go natural if you can to keep the chemicals out of your skin.
Insect Repellent
I recommend a strong product for Kenya to keep yourself protected against malaria and dengue fever.
Aloe Vera
This doubles as a great moisturiser, soother and aftersun – much needed in East Africa.
Buy some organic Aloe Vera here.
SPF Lip Salve
Very important for those strong UV conditions and keeping your lips healthy and happy.
Burt Bees
are always my go to as they never dry out my lips and offer excellent protection.
Tea-Tree Essential Oil
A powerful antiseptic, anti-mould and anti-fungal treatment, tea-tree essential oil is also great to throw with your clothes washing (just a few drops) and ideal for freshening up smelly bags / laundry etc.
Get an organic tea-tree oil if you can.
Tiger Balm
An ideal remedy for headaches, sore muscles and insect bites, tiger balm is super versatile and a must on any Kenya packing list, especially if the mosquitoes love you as much as me!
Paracetamol, Anti-Septic Cream, Rehydration Salts, Imodium, Anti-Inflammatories, Anti-Histamines & Band-Aids
First-aid essentials!
Menstrual Cup
The best way to deal with your time of the month when travelling ladies.
Saves the planet from more waste too.
Check out the best prices for them here.
Toothbrush, Toothpaste, Floss
Razor & Spare Blades
Nail Scissors & Nail File
Tweezers & Safety Pins
Cotton Buds / Pads
Hair Bands & Hair Brush
Glasses / Contact Lenses if you wear them
Anti-Malarial Medication
Miscellaneous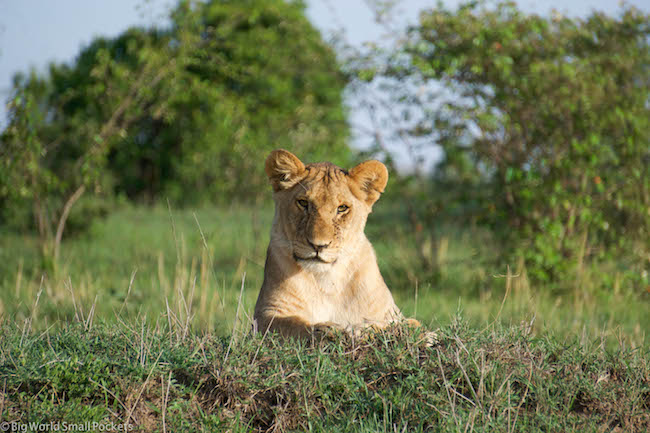 Eye Mask & Earplugs
Key for sleeping in hostels and / or when camping.
This eye mask from Alaska Bear is super comfy… go on treat yourself!
Travel Towel
I recommend Latrek when it comes to the best travel towel, because they are cheap, compact, soft and don't smell.
Love, love, love mine.
Read my full review here.
Day Pack
Definitely needed for hiking, sightseeing and active safari days, this Kompressor from Marmot is perfect for the job as it's super featherweight and packs down to nothing.
Literally an ideal item for your Kenya packing list.
Combination Padlock
Very useful for locking up bags and valuables when staying in hostels or on bus rides, these don't have to be expensive, just reliable!
Best to get a TSA-approved one in case of any hassle at the airport.
Filter Water Bottle
Try not to add to the world's plastic problem and consider travelling with a filter water bottle like this one from LifeStraw.
Not only does this mean you can safely and easily drink the tap water in Kenya, but it will also save you the money and hassle of having to continuously buy bottled water.
Much cheaper and more environmentally friendly, the LifeStraw Go Water Filter Bottles have an amazing technology that filters out 99.9% of harmful bacteria and the filter lasts for 4000 litres, which means you'll likely only have to replace it once a year!
Travel Handwash & Washing Line
Great for doing emergency washing, such as underwear in a sink, travel handwash is always a must when I backpack anywhere.
Dry Bag
So useful in Kenya if you're diving or travelling during the rainy season!
These small and compact guys are great for keeping your electrical equipment safe and dry.
Check out this top-rated one for ideas.
Silk Sleeping Bag Liner
Personally, I wouldn't bother with a full sleeping bag if you're travelling in Kenya, it's just too hot to warrant it most of the year!
That said, a silk liner, which will keep you snug at night and actually stop you sweating is the perfect alternative and it's lighter and less bulky to carry too.
Check out this one to learn more.
Multi-Tool
Lots of people say you don't need this, but I find it very helpful.
Choose a light, inexpensive one and make sure it has a bottle opener, corkscrew and knife – like this.
When you're out in nature in Kenya, a multi-tool can come in very helpful.
Mosquito Net
Great to have for those times when the one provided is less than adequate, or when you want to sleep under the stars but still not get bitten!
A travel mosquito net is a must on your Kenya packing list.
Toilet Paper
Take the cardboard centre and condense these bad boys!
Wet Wipes
Multiple packs of biodegradable ones… I've never used so many in my life!
Electricals
Smartphone & Headphones
Taking your smartphone to stay in touch with those at home, checking maps, booking accommodation and uploading some pics while you're in Kenya is a great idea.
You can easily buy a cheap SIM when you get to the country and it's good to know that data packages and network coverage here are generally excellent and very affordable. Learn more here.
I'd also download some audiobooks and music onto your phone before you leave home – a great idea for journey days.
I recommend Amazon Audible and Spotify Premium for these purposes and wouldn't travel without either these days.
Portable Charger
Portable chargers are great when travelling, especially if you're out sightseeing and snapping all day and worried about your phone or camera battery lasting.
I recommend the Anker Powercore – it's light, compact and charges devices super quickly.
Camera
I love my Sony A600 mirrorless camera, which I used throughout my travels in East Africa and beyond.
Compact and sturdy, it's perfect for travelling.
A GoPro is also a great idea to help capture the more active adventures you might have in this country such as hiking, safari-ing or diving.
It's also great for video!
Lens, Spare Battery, Memory Cards, Chargers & Cables
All essential for the camera and / or the Go Pro
Adapter
Kenya uses British style outlets, so get a Skross World Adapter that won't fail you.
Headlamp & Spare Batteries
I never travel anywhere without a headlamp and recommend you choose a product that uses commonly found batteries and has a red night light function to avoid the bugs.
I love my Black Diamond number, which has served me very well across East Africa, especially during those occasional power cuts!
Binoculars
You can easily get an affordable pair like these Binoteck ones, which are ideal for safari.
Documents & Paperwork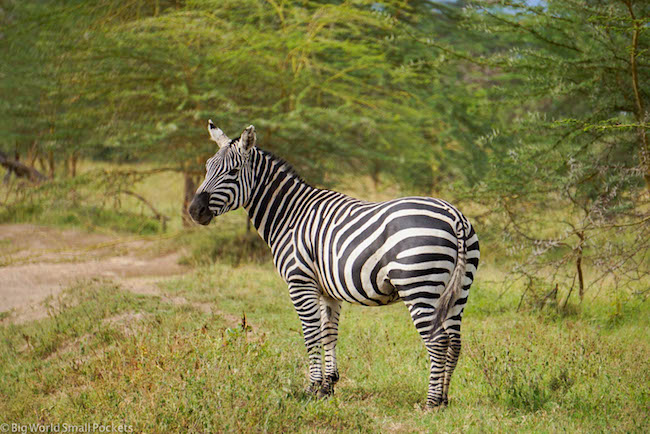 Passport & Photocopies
Definitely take a colour copy of your passport and keep it on your person at all times.
Taking a photo of your passport and storing it safely on your smartphone / cloud storage is also a good idea.
Visa Documentation
Depending where you're from of course, you may or may not need this for Kenya.
Most European, Aussie, Kiwi and North American passport holders get a visa on entry via a stamp obtained at both land and air border points.
Immunisation Documentation
Always good to have with you wherever you travel, it's a smart idea to check whether you need your Yellow Fever jab for Kenya.
Travel Insurance Policy
World Nomads offers simple and flexible travel insurance. Buy at home or while travelling and claim online from anywhere in the world.
Alternatively, if you're a long-term traveller, digital nomad or frequent remote worker seeking travel health cover, check out Safetywing's Nomad Insurance policies.
Credit Cards and Debit Cards
When it comes to paying for things in Kenya, you want to ensure you're not being charged overseas transaction fees or getting poor exchange rates when using your card abroad, which is why I always take my Wise card away with me wherever I travel.
The easy way to spend abroad with real exchange rates, no markups and no sneaky transaction fees, you can use your Wise card just like a debit card here… and it links easily with Google and Apple pay – sold! Grab yours here.
Hidden Cash in Small Thin Purse
Take some USD cash with you that can be exchanged into Kenyan Shillings in case of an emergency.
Flight Information
Sadly, at some point, it's going to be time to go home *sob sob *
PIN IT TO PINTEREST!
And there it is, my ultimate Kenya packing list – an item by item guide to what you should wear.
Designed to be practical, while keeping things light, I hope I've covered everything you might need with this item by item checklist.
Did I miss anything out on this packing list?
Please drop any comments into the box below and I'll get back to you…