I've got to say, I'm very excited that you've clicked to read this article about the best 10 day travel itinerary for Spain because it probably means you've booked, or are about to book, a seriously brilliant holiday!
Yes, when it comes to amazing trips that cover a lot of different landscapes – from historic cities to glorious coastline, soaring mountains to cute traditional villages – and wrap them all up in one culturally vibrant, culinary wonderful package that is super easy to get to and super safe to travel (wow this is a long sentence!), it's hard to beat Spain!
Yes one of my favourite countries to visit in Europe (I'd probably live there if it wasn't for Brexit tbh), Spain is also a treat for your wallet because, despite being in Western Europe it costs a fraction of the price that it does to adventure in France, the UK or any of the Scandinavian countries.
Hoorah for travellers everywhere looking for a bargain!
So if I've wet your wanderlust appetite for a slice of Espagne, then read on – I'm about to share with you the best possible 10 day itinerary for travelling in this fab country, which will have you seeing the best of it and (v. likely) wanting more… not problem FYI, you can always just book another trip!
And if you'd rather take the stress out of organising your trip to Spain, and instead take a 10 day tour of this country, then check out these fantastic, well-priced options which really do showcase the best of this country…
---
Related Posts
---
This page contains affiliate links meaning Big World Small Pockets may receive a small commission on any purchases at no extra cost to you.
---
Day 1-2: Barcelona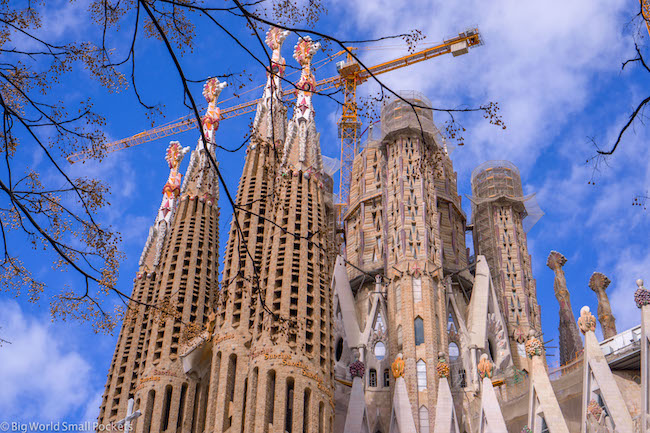 I think a great place to kick off your 10 day Spain itinerary is one of the country's iconic cities.
First off, with a large international airport, it's really easy to get there.
Second of all, if you haven't been to Barcelona before, you simply must!
Situated in the fiercely independent Catalonia region in the northeast of the country, Barcelona is a must-visit destination for culture vultures, arty types, foodies, history lovers, beach go-ers, hikers… ok just about any type of traveller there is!
And that's mostly down to the wealth of different attractions this city has, both within in its central part, as well as in the area around it.
With only 2 days in the city, you probably won't have time to fit it all in however, so my suggestion is to spend one full day exploring the city and its highlights – including Las Ramblas, the historic Gothic Quarter, the Santa Caterina Market, Sagrada de Familia and Parc Guell.
With only one day here to get round all the sights, I suggest buying skip-the-line tickets if you can – get yours for the Sagrada Familia and Parc Guell by clicking the links – and check out this post I wrote about how to spend the best 1 day in Barcelona for more info.
And on your second day here, I either recommend exploring other parts of the city you didn't see on day 1 – such as the Poble Sec and Paral.lel barrios in Montjuïc – or taking a day trip out of Barcelona, perhaps to the beach, perhaps to the famous Monastery at Montserrat or perhaps to the former spot Salvador Dali called home – Figueras.
All these day trips offer a good dollop of culture and natural beauty and, if you head to Montserrat, a splash of hiking thrown in too!
Finally, bed down at one of these great Barcelona accommodation options and try to get a good night's sleep – you'll need to be ready for an early start on the morning of day 3!
Day 3-4: Valencia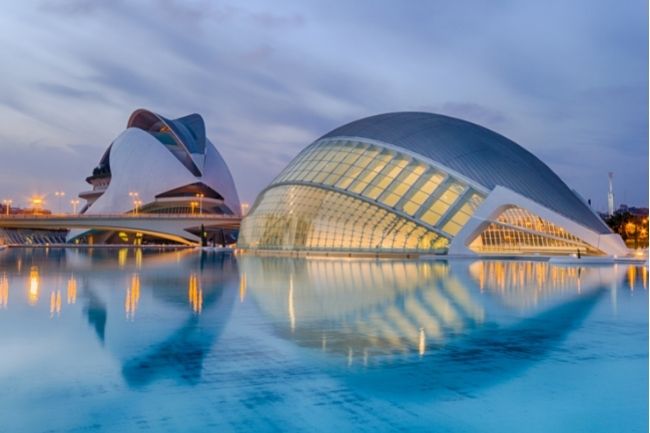 And that's because we're now off to the next destination on your 10 day Spain itinerary and that is the wonderful city of Valencia!
I've chosen Valencia as the next spot for 2 reasons – firstly it's easy to get to from Barcelona, with direct and regular trains running between the 2 cities in around 3 hours.
Secondly, after the crowds and tourist hype of Barcelona, you're likely to be ready for a quieter more lowkey, local city and Valencia is just the chestnut!
Situated on Spain's east coast, Valencia is calmer than Barcelona in terms of visitor numbers, but that doesn't mean it lacks vibrancy and appeal.
On the contrary, Valencia is one of my favourite cities in Spain and a must for your 10 day itinerary here in my opinion.
Don't miss the amazing architecture of this city (it's pretty hard to, to be fair!) which combines traditional buildings with some striking modern pieces that really showcase what an exciting, progressive city Valencia is.
Taking a city tour like this bike option, or this Segway slice of fun, is a great way to get to grips with the city and to learn more about its history and culture.
Top of the list of attractions is the City of Arts and Sciences – a museum hub with some incredible structures to marvel at and fantastic exhibitions to visit within the planetarium and the oceanarium in particular.
Don't miss the beaches of Valencia either – they are a great spot if you want a day to chill after all the city sightseeing, and the nearby Albufera Park boasts some lovely walking trails too.
Finally, you absolutely have to sample some delicious paella in Valencia – this city is rumoured to be the home of the famous Spanish dish.
Lastly, bed down in one of these great Valencia accommodation options.
Day 5: Madrid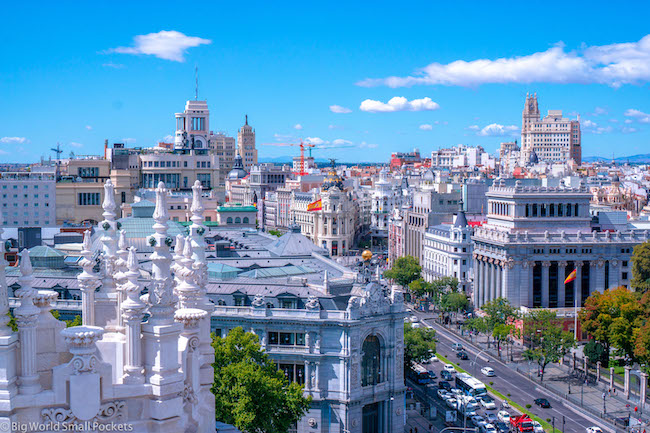 What, only one day for the capital I hear you cry!
Yes I know, it's controversial, but seriously if you're only spending 10 days in Spain and you want to see a lot of the country, then there's a heck of a lot to get through and although Madrid is a fab city, it's not as amazing as many of the others on the list in my opinion – eek!
Plus it's actually pretty small for a capital.
Which is why I'm allocating it just one day – sorry Madrid!
My tip is therefore to leave Valencia as early as possible on the 5th day of your 10 day itinerary in Spain so that you arrive into the capital by lunchtime – direct, regular trains taking about 2 hours make this pretty easy.
Then find your accommodation (check out these options), drop your bags (you probs won't be able to check in yet) and head out to explore the highlights of Madrid including Retiro Park (for the botanic gardens and the Palacio de Cristal), the Prado Museum (book your skip-the-line tickets here to save time) and the Royal Place (again I recommend booking skip-the-line tickets here).
Then head to the west of the city to visit the Mercado de la Cebada, Mercado de San Miguel, the main square of Plaza Major and the Cathedral de la Almudena if you have time; otherwise head for drinks and food either in the hip Lavapies district or else opt for something more classic in the Malasana district.
If you can extend your Spain itinerary by an extra day, then check out this great 2 day itinerary for Madrid I created.
Day 6-7: Seville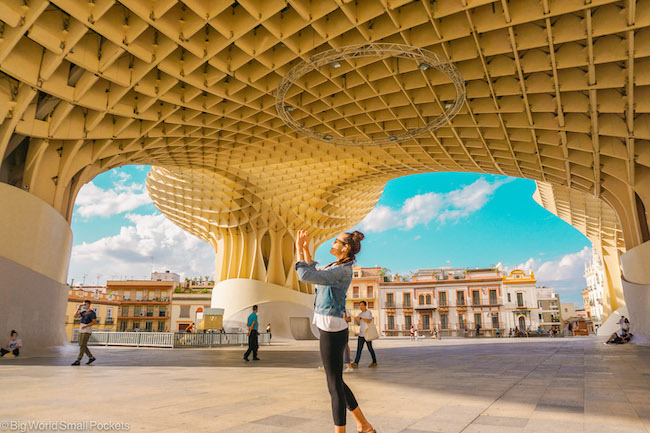 Next on this 10 day Spain itinerary it's time to head south and to my favourite region of Andalusia, where I suggest you spend the rest of your time in this country.
With North Africa just a hop, skip and jump across the sea here, evidence is everywhere of the fact this part of Spain used to be ruled by Moorish leaders and the weather in this region is some of the hottest and sunniest in Europe.
Needless to say, I love Andalusia and one of my fav spots is the regional capital of Seville.
A major transport hub, you can reach Seville from Madrid easily by train in under 3 hours, which should give you plenty of time to explore the city with the remainder of day 6.
An elegant and proud Spanish city, the centre here is full of historical and architectural icons and you should be able to tick most off your list with 2 days here.
Don't miss the huge Cathedral here (it's one of the largest in Europe), the Giralda Tower, the Triana District (which is the other side of the river from the city centre) or the modern architectural wonder that is the Setas de Sevilla.
For more ideas about what to do in Seville, as well as where to eat and drink, check out my list of the top 19 things to do in this city, which includes some seriously handy travel tips too.
Round off your time in Seville at a flamenco show. The famous Spanish dance is rumoured to have originated in this city, which makes catching a show here a key part of your Spanish itinerary.
This top-rated flamenco option is an awesome one to go for before you head back to your great Seville accommodation pick.
Day 8-9: Granada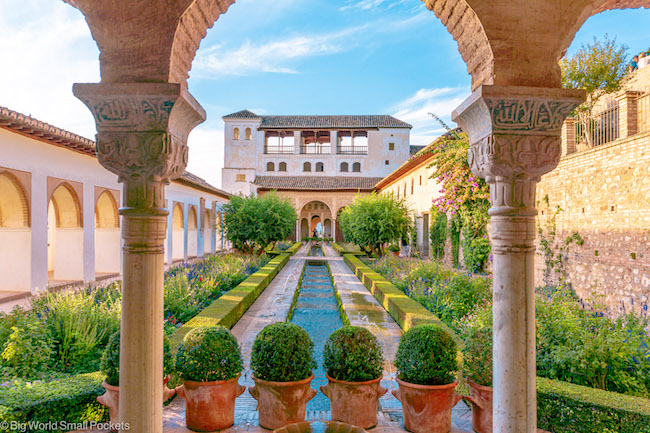 But the sightseeing doesn't end there, because I've got yet another gem for you on this Spanish tour de force and that is, of course, the one and only Granada!
Also situated within the region of Andalusia, you can reach Granada from Seville using train or bus, and I highly recommend using Trainline to compare journey times and prices for this trip (as well as all your other journeys across Spain too).
Once in Granada, drop your bags at your accommodation (check out these top choices) and then head out to enjoy the city.
The centre here is pretty compact and easy to navigate on foot, so this should prove to be a leisurely afternoon.
Don't miss the Cathedral, or heading up to one of the great lookouts in the Albaicín neighbourhood for sunset where you can also enjoy the beautiful whitewashed buildings of this historic area – discover my top 10 things to do in Granada for more ideas.
Finish off your first night in Granada by eating as much tapas as you can!
Granada is meant to be the home of tapas and it's crazy cheap here (think often free if you buy a beer!)
To learn more about the culinary traditions of this city, check out this great Granada food tour, which is sure to wet your appetite.
And then, on your second day in the city, it's time to visit the UNESCO-gem this city is most famous for, yes it's the mighty Alhambra.
Towering over the city, I've written a whole article about how to get the best from your visit to this top Spanish icon, as well as the best type of tickets to buy and how to buy them, so check that out here.
Otherwise, it pays to know, that you probably want to leave a whole day to explore the palaces and gardens of this Moorish treasure, which means that's day 9 pretty much taken care of!
Day 10: Malaga
And finally, it's the 10th and last day of your great Spanish itinerary… and what better way to finish your trip than at the coast?!
Easily accessible from Granada by bus in just a few hours – book your coach via Trainline here – Malaga is a charming city, which many dismiss because of its location on the infamous "brits abroad" Costa Del Sol.
But dismiss this spot at your peril, because Malaga is actually a very authentic and charming city full of historical treasures and local culture, as well as great food and a young, vibrant population – here's my list of the best 15 things to do there.
If you have time, then I'd check out the historic quarter first – including the still unfinished Cathedral, as well as the Picasso Museum – before heading to the beach to swim in the sea, eat freshly grilled sardines, relax and enjoy the sunset with a beer.
Salud!
You're on holiday after all!
And then sadly, it's time to leave Spain, but thankfully Malaga has a good international airport, which is another reason I chose to finish this itinerary here.
Simply book your flights out of this city safe in the knowledge you've rounded off your 10 day Spain itinerary in style!
More Time on Your Spain Itinerary?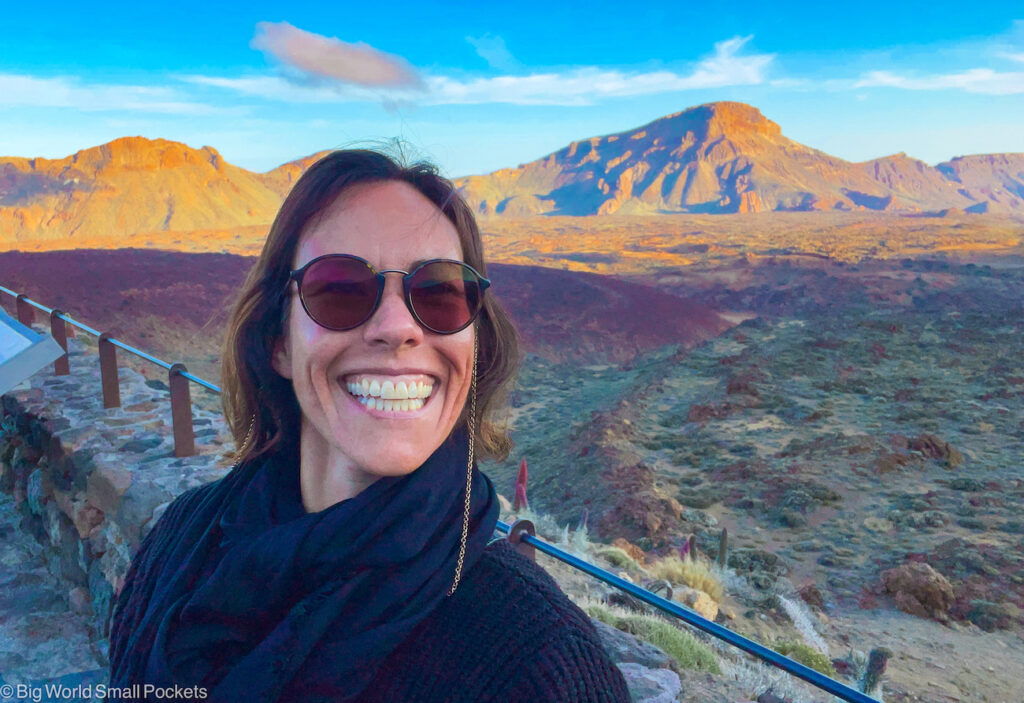 If you have more than 10 days to explore Spain, first up lucky you!
And second of all why not head to some of these other fantastic parts of the country…
Mini Travel Guide to Spain
How to Get to Spain?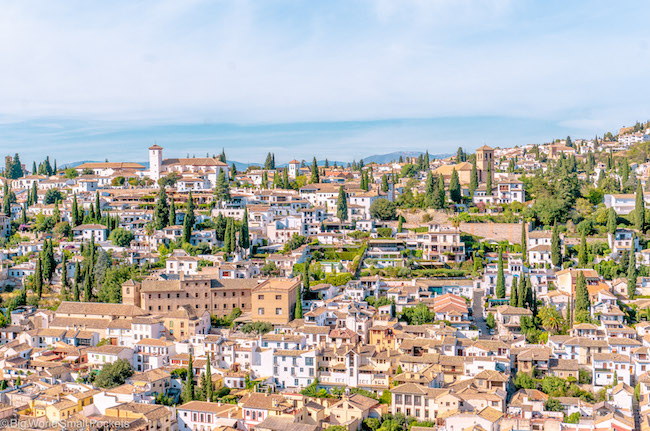 If you're coming from an international destination, particularly one further away, it's likely you'll be flying into Spain.
The country has many international airports, but for the sake of this itinerary, the best to fly into will be Barcelona.
As always, I suggest Skyscanner for bagging the best flight deals.
Otherwise, you can also use buses or trains to travel to Spain from nearby countries easily, including France, Portugal and Italy.
In the long run, coach or rail travel may prove more cost-effective for getting to Spain and will certainly be better for your carbon footprint.
I highly recommend Trainline for booking train and bus journeys to Spain, as they make it easy, quick and simple to compare hundreds of rail and coach journeys to the country from across Western Europe.
When to Visit Spain?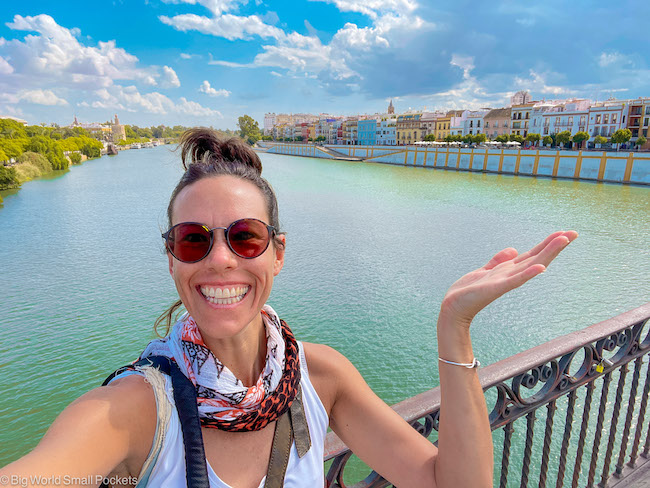 No question in my mind that the best time to visit Spain is during the months of April through June, plus September and October.
This is when the warm weather will allow you to take full advantage of the country's beauty at its best, but you won't be wilting in the summer heat, which regularly sees temperatures in parts rising to 40+ degrees.
I've visited Spain across all these recommended months and found the climate ideal for sightseeing as well as hitting the beach!
5 Packing Essentials for Spain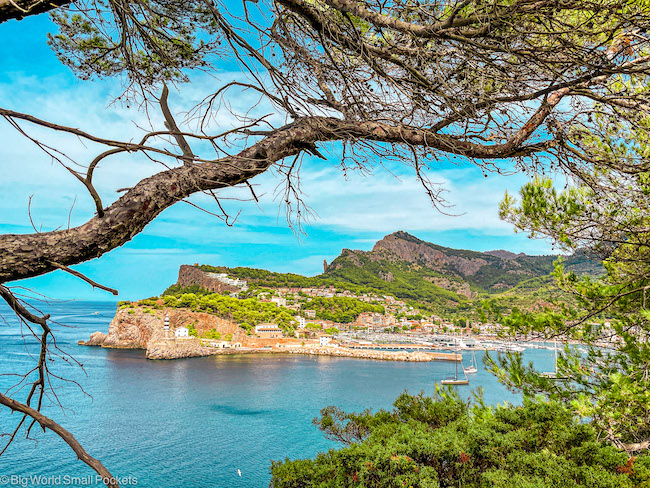 Travel Insurance for Spain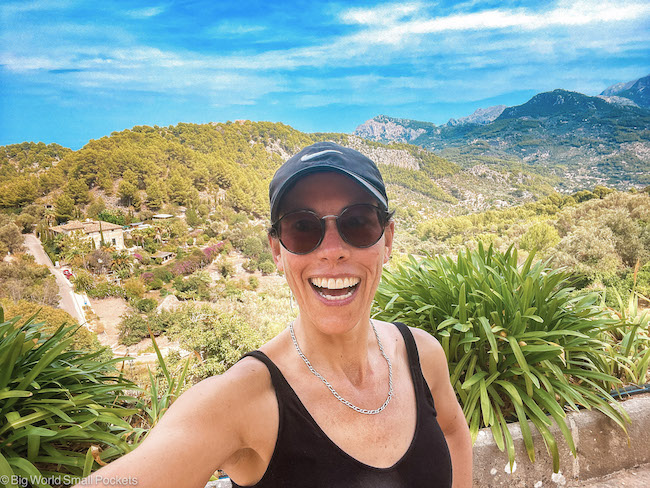 World Nomads offers simple and flexible travel insurance. Buy at home or while travelling and claim online from anywhere in the world.
Alternatively, if you're a long-term traveller, digital nomad or frequent remote worker seeking travel health cover, check out Safetywing's Nomad Insurance policies.
Travel Money for Spain
The easy way to spend abroad with real exchange rates, no markups and no sneaky transaction fees, I always travel to Spain with my Wise card.
It works just like a debit card… and it links easily with Google and Apple pay – sold! Grab yours here.
Where Travel After Spain?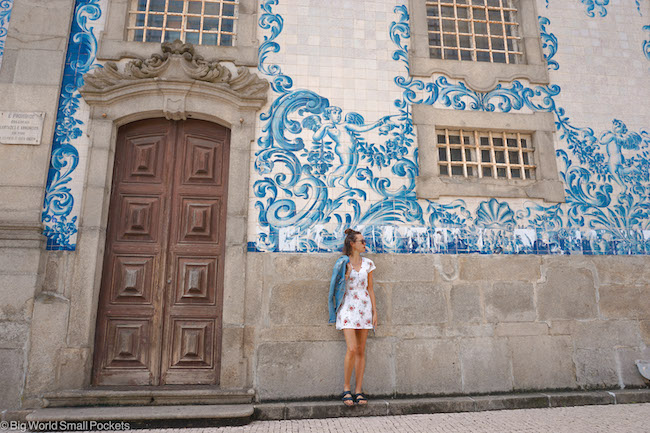 If you still have time for more travelling after Spain (and lucky you if so!), then you may want to head to France, Portugal or Italy – all top destinations within western Europe that can easily be reached from Spain by driving, train or a short flight.
Check out these articles for some inspiration…
PIN IT TO PINTEREST!
So there you have it folks, my ultimate guide to seeing Spain in 10 days.
I hope I've inspired you to believe that even a short trip to this country really can make for a wonderful adventure.
Do you have a fave Spain destination that didn't make the list?
Just drop it into the comments below if so – I'd love to hear them…