Can I just start off by saying that Malaga has to be one of the destinations in Europe that surprised me the most… in a good way!
Yes before I visited, I really thought this Costa Del Sol city in Spain was going to be an awful Brits-Abroad-Lager-Fest, but in fact, it turned out it couldn't have been less so!
Yes thanking my lucky travel stars, what I instead discovered when I arrived in Malaga was a vibrant, cultural and historical city full of authentic charm, tons of amazing places to visit and a sparkling dose of the Mediterranean lapping at its heels… ergh hello!
Luckily I was visiting with some friends who used to live in this city and, keen to dismiss the myths of the less than charming expectations I had, they definitely helped me to explore and discover a city they too had fallen in love with.
Visiting with them also meant I got to unearth lots of Malaga's local favs and hidden gems, which is what time in this city is very much about.
Young, progressive and liberal (who knew!), Malaga is a thriving and exciting place with a huge amount to offer and here, to help convince you that this great spot is worth some of your Andalusian time, are my list of the top 15 things to do in Malaga, which include a good sprinkling of hot local recommendations thrown in for good measure.
So let's get started…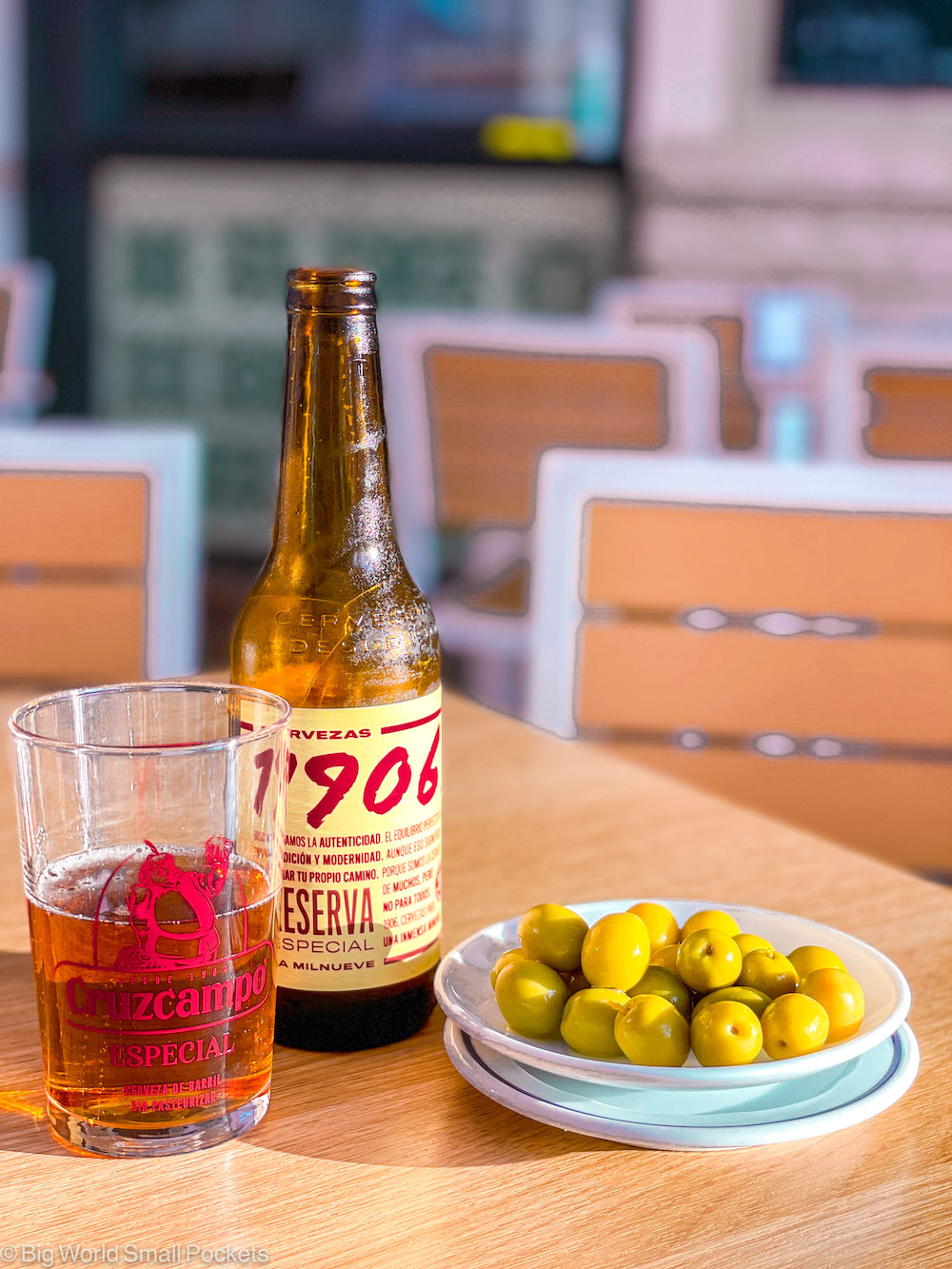 ---
Related Posts
---
This page contains affiliate links meaning Big World Small Pockets may receive a small commission on any purchases at no extra cost to you.
---
#1 Check Out the Alcazaba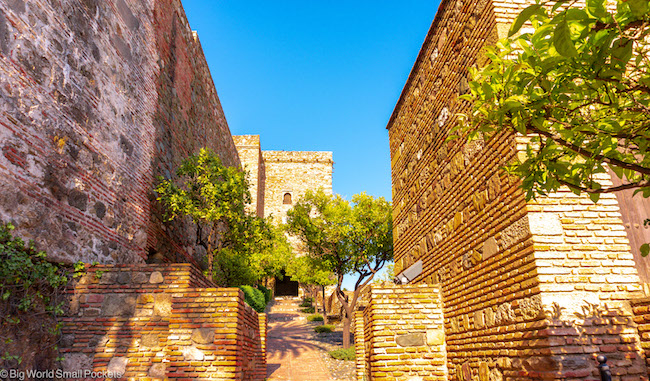 An ancient Moorish fortress set above the city of Malaga and built to defend it, the Alcazaba is a must visit in this city.
You can walk up to the monument from the city centre – you can easily see it from almost anywhere in Malaga's old town – and the ticket kiosk is about half way up the hill.
Here you can get a single entry ticket (€3.50) or you can get a combined entrance ticket that grants you access to the nearby Gibralfaro Castle too.
After gaining entry, continue the climb up to wander the fabulous ruins of this 1st century fortress that was built by Arabs ruler and predates even the Nasrid Kingdom.
Spending an hour strolling and snapping this structure is a lovely thing to do in the afternoon, especially if you time it with golden hour, when the views over the city and to the ocean beyond are spectacular.
It opens at 9am and last entry is at 7:30pm.
Learn more about how best to visit Malaga's Alcazaba in this article I wrote specifically about it.
#2 Hike to the Gibralfaro Castle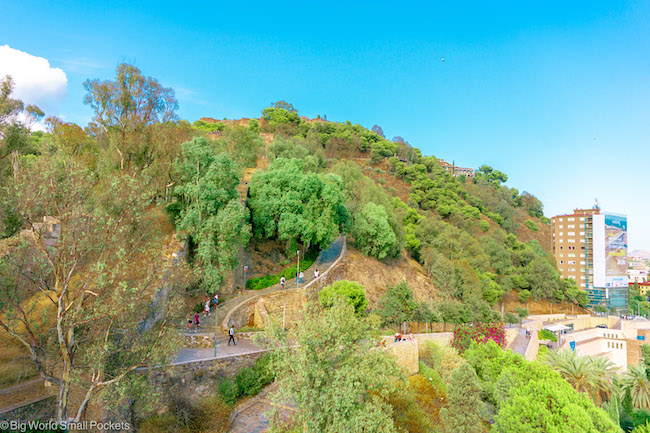 As I mentioned above, you can actually visit the Alcazaba and Gibralfaro Castle in Malaga under one ticket – which is a top budget hack if you're looking to explore both attractions in this city.
Not to be missed, another one of the top things to do in Malaga is definitely to climb to the top of this castle, which sits above the city and has an even more impressive lookout than the Alcazaba, mostly thanks to the fact it sits higher.
Needless to say, it is a hike to get up here, but one that should put you off exploring this wonderful 10th century fortification, which is most famous for the 3 month siege that took place here.
You can walk around the ramparts, which is a delightful experience, especially in the morning or early evening when you avoid the midday heat and are likely to get the clearest views.
An hour and a half is a good amount of time to do it justice.
#3 Visit the Cathedral
Next up on the list of Malaga icons you can't miss, it's the city's wonderful Cathedral.
Built in two different styles because it took so long to construct, the local nickname for this building is La Manquita, which translates as the "one handed lady", so you can ask locals for directions to this place if you get lost!
But you shouldn't get lost because this huge church sits at the centre of the historic quarter and can be seen from all around.
Amazingly, it's still not been finished! But its missing tower only adds to its charm!
Don't miss heading inside to see the Baroque choir stalls and the look for the clues that give away how this Cathedral actually occupies the site of the former Mosque of Malaga.
The Cathedral is free to enter on Sunday morning, otherwise you can buy tickets at the entrance.
#4 Take a Sightseeing Tour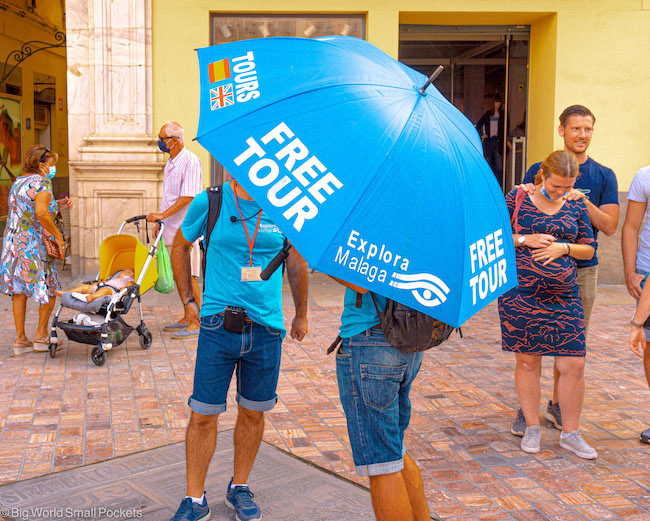 And a great way to learn more about the history of the Cathedral, and Malaga in general, is to take a walking tour in this city, which will give you a great insight into the changing cultural waves this part of Spain has experienced over the centuries.
28 centuries old and founded by the Phoenicians, the name of the city remains unchanged, even as it was conquered next by the Romans, then the Arab rulers from north Africa and finally the Catholic Kings.
Free walking tours can be booked online with Explore Malaga, the company I went with, here.
They meet right outside the Cathedral in the heart of this city – Plaza de la Constitution.
There are also paid walking tours you can enjoy in Malaga, which have smaller groups (like this one) or bike tours of the city or segway tours too.
#5 See the Roman Theatre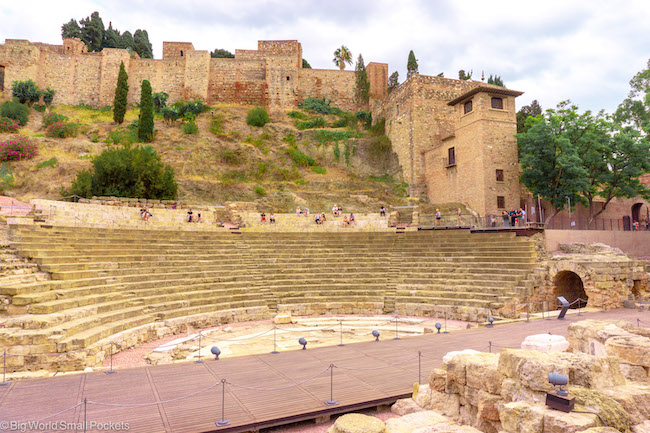 And sticking with the sightseeing theme and the history slant, another thing you have to do in Malaga is visit the Roman Theatre.
At the foot of the Alcazaba, you can actually enjoy a tour that takes you to both these monuments and fills you in on all the heritage surrounding them. Check out this top-rated option.
Otherwise, the Roman theatre in Malaga is free to enter – a feat you couldn't enjoy until 1995 when it was only fully excavated for the first time!
To be fair, it wasn't even re-discovered until 1951 – pretty mind-blowing when you think that this huge structure was sitting just below the city streets!
#6 Discover the Malaga Museum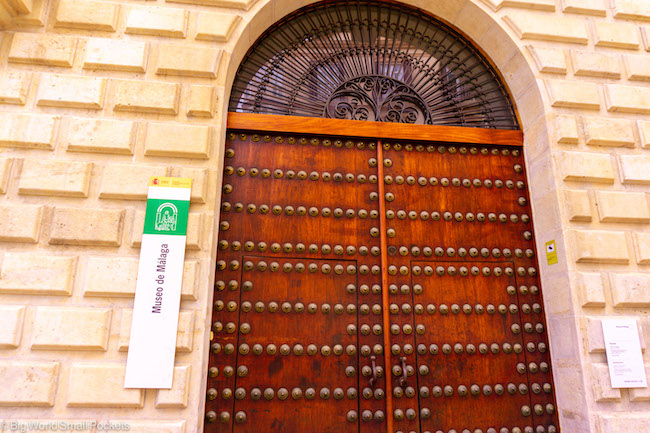 Next up on this list of the top things to do in Malaga, it's time to start visiting some museums and first up it's the Malaga Museum, where you can learn even more about the fascinating roots of this city.
Free to enter on Sundays, this is the largest museum in Andalusia and is comprised of 2 sections – the Museum of Fine Arts and the Provincial Archaeological Museum.
It sits in a glorious 18th century building and, like a lot of the structures in the historic centre of Malaga, it boasts an impressive heritage façade.
#7 Explore the Picasso Museum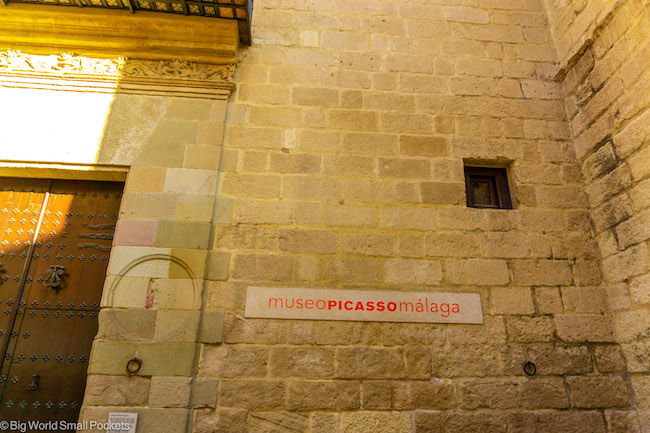 Next we move to another great city to visit in Malaga and probably my favourite – the Picasso Museum.
In homage to this city's most famous export (closely followed by Antonio Baderas!), this museum is situated in the street where Picasso went to school.
Tickets cost 8€ and are best booked online in advance to skip the line and grab an audio guide that explains more about this great artist, his life and work.
#8 Hit the Beach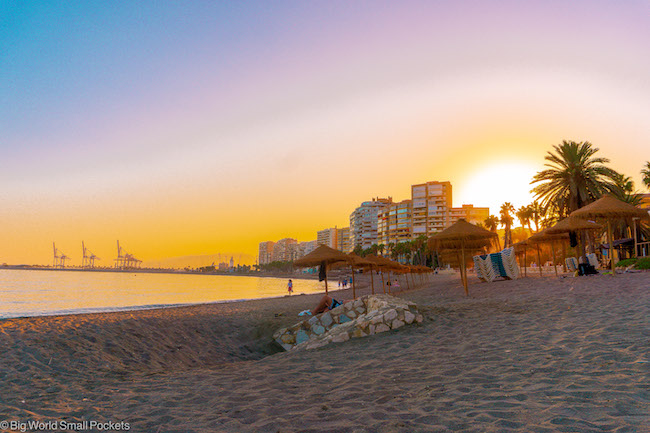 And after all that sightseeing it's time to relax and what better way to do it than hitting the beach in Malaga!
Not the nicest of sand, but a great place to stroll, take a swim, eat freshly grilled sardines or enjoy a sunset, you can easily walk to La Malagueta beach from the city centre.
The best part of this bay is towards the west, nearest the white lighthouse (la farola), where things to be quieter and the sand a bit nicer.
#9 Enjoy a Festival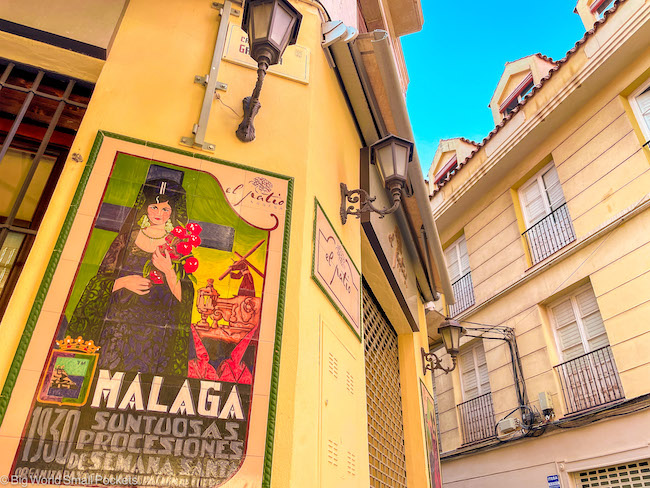 And if you visit Malaga at the right time of year, you don't have to head to the beach to unwind!
Yes the people of Malaga love a parade and a festival, and there's several large ones that take place in the city throughout the year.
Top of the list are the Semana Santa celebrations that happen at Easter and the city's famous August festival at the height of the summer!
Both make for great travel experiences and are super ways to get into the local culture of this city – definitely a top thing to do here!
#10 Get those Festive Feels!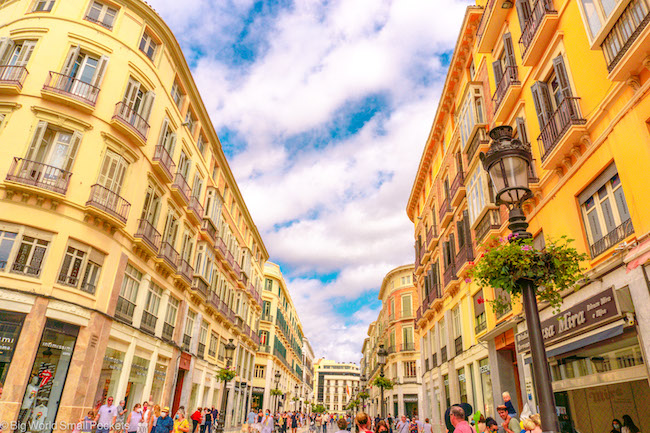 And yes, the festivities get rolled out at Christmas here too because, despite its Mediterranean location, the Navidad celebrations in Malaga are well worth seeing as well.
Top of the list is the Christmas light display, which is most impressive along the city's main street Calle Marques de Larios.
The 5th most expensive street in Spain, this is the city's main shopping street and strolling along it is one of the best things to do in Malaga no matter the month you visit.
Note the statue at the end of the street, which could be found at the bottom of the sea during the Spanish Revolution, after it was removed and dumped in the port.
The man the statue depicts now has this whole street named after him – quite the turnaround!
#11 Eat All the Tapas
And while you're in Malaga's main district, there's no denying one of the best things to do here is to eat!
With incredible, traditional tapas to be found on every corner – especially in the historic centre – Malaga also has a great range of other restaurants for you to enjoy too!
La Salita is a top spot for cheap, yet delicious local food, while Lola Unicbay is the spot to head for yummy tapas.
If you're wanting to grab a quick lunch bite, then La Canasta, a local chain, is ideal for takeaway snacks.
#12 Head out for Drinks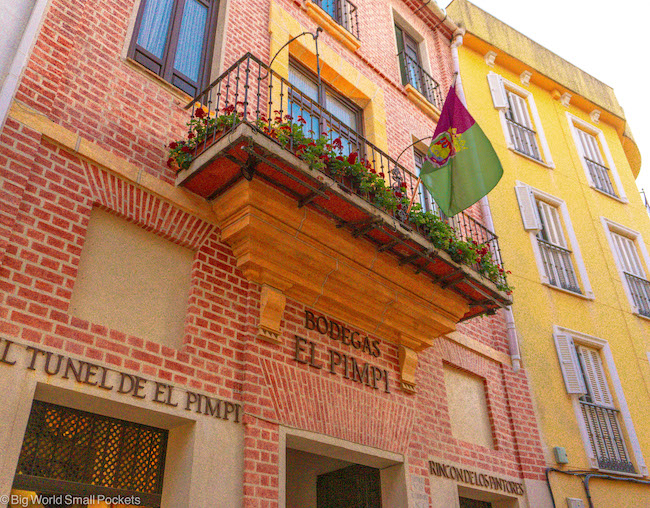 And after all the eating, comes the drinking and you'll soon learn that the locals love a good time here in Malaga!
In a country where dinner isn't normally eaten until 10pm, it's no surprise that the drinking here can go on until the early hours and soaking in the revelry is surely a top thing to do in Malaga if you're feeling energetic enough.
There's a heap of great places to grab a drink in this city but El Pimpi, a local wine bar, and bohemian-esque La Casa Invisible are 2 favs.
#13 Hike the Caminita Del Rey
And now that we've covered the top things to do in Malaga itself, it's time to move to some of the best day trips you can enjoy from the city.
These definitely should not be missed as they are all fantastic and it's well worth staying a few extra days to enjoy them.
First up, it's an active one – a very active one!
Hiking the Caminita Del Rey is a thrilling experience that offers some spectacular views as you strap in (literally) for a high-up adventure that takes you 100m above the Guadalhorce River and along the canyon it has carved out.
Tours are a must for this adventurous trail and need to be booked well in advance as daily access numbers are limited.
Check out this top-rated day trip there from Malaga which covers the whole 3km trail, as well as transport there and back, and an experienced guide.
#14 Day Trip to the Alhambra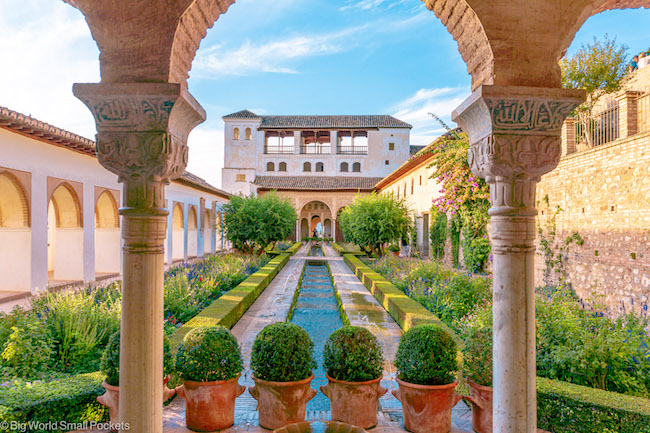 Now we move to a rather more sedate day trip, but one you shouldn't miss if you aren't taking more time to visit Granada after or before Malaga.
The amazing fortress complex of the UNESCO-listed Alhambra includes the amazing palaces and gardens constructed by the Nasrid rulers who lived here and experiencing this huge site with its architectural wonders, gorgeous grounds and epic views over Granada is a must!
Definitely one of the top things to do in Andalusia, if not the whole of Spain, discover more with this guided day trip from Malaga or in this post I wrote about how to get the best from your Alhambra visit.
#15 Escape to Ronda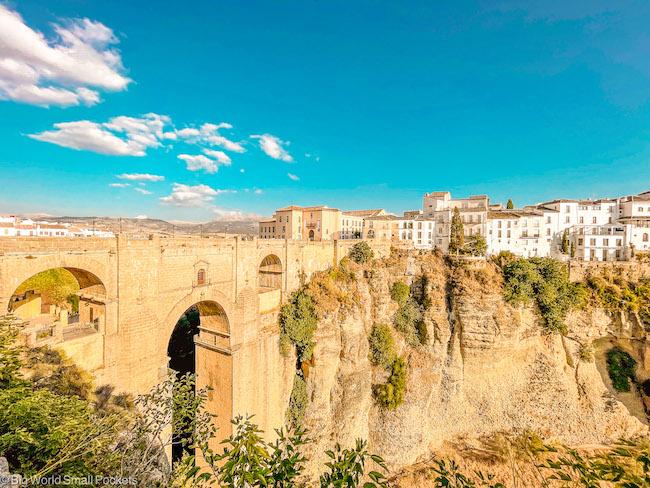 And last but not least on my list of the top 15 things to do in Malaga, it's another top day trip, this time in the other direction from Granada.
Yes the charming town of Ronda is another Andalusian gem you can't miss if you're visiting the region and, if you don't have time to spend a few days there, then a day trip from Malaga is a great way to soak in the charm of this lovely town, its amazing views and snap its iconic bridge.
Learn more about the best things to do in Ronda (including details of how best to see El Puente Nuevo) in the post I wrote about this destination, or check out this great day trip option for more info.
How to Get to Malaga?
Malaga has both a bus and train station, with regular arrivals from around Andalusia and Spain.
The train station is near to the bus station and both are easily accessible from the city centre.
From either the train or the bus station, it's best to take a taxi to your accommodation – Uber is the cheapest option.
I highly recommend Trainline for booking train and bus journeys to Malaga, as they make it easy, quick and simple to compare hundreds of rail and coach journeys to the city from across Spain.
If you're coming from Granada to Malaga, check out my full post about how best to make this journey here.
Otherwise, there's also an international airport in Malaga with regular flights from around Spain as well as destinations across Europe, including with budget airlines.
As always, I suggest Skyscanner for bagging the best flight deals.
From the airport, it's then easy to catch a local train or bus to the city centre.
Alternatively, if you want to rent a vehicle and drive to or around Malaga, then check out Thrifty Car Hire for some of the best deals in Spain generally. Otherwise Wiber Car Rental (who are based in Malaga specifically) offer some great prices too.
When to Visit Malaga?
No question in my mind that the best time to visit Malaga (and Andalusia in general) is during the months of April through June, plus September and October.
This is when the warm weather will allow you to take full advantage of the city's beauty best, but you won't be wilting in the summer heat, which regularly sees temperatures rising to 40+ degrees.
I visited Malaga in September and October and found the climate ideal for sightseeing as well as hitting the beach!
How Long to Visit Malaga For?
Most people visit Malaga for 3-5 nights.
It's a small city and you can certainly cover many of the sights in this time, plus enjoy some day trips too.
Where to Stay in Malaga?
Check out these top Malaga accommodation options that are really affordable…
Otherwise, here's my list of the top 10 Airbnbs in Malaga.
5 Packing Essentials for Malaga
Travel Insurance for Spain
World Nomads offers simple and flexible travel insurance. Buy at home or while travelling and claim online from anywhere in the world.
Alternatively, if you're a long-term traveller, digital nomad or frequent remote worker seeking travel health cover, check out Safetywing's Nomad Insurance policies.
Where to Travel After Malaga?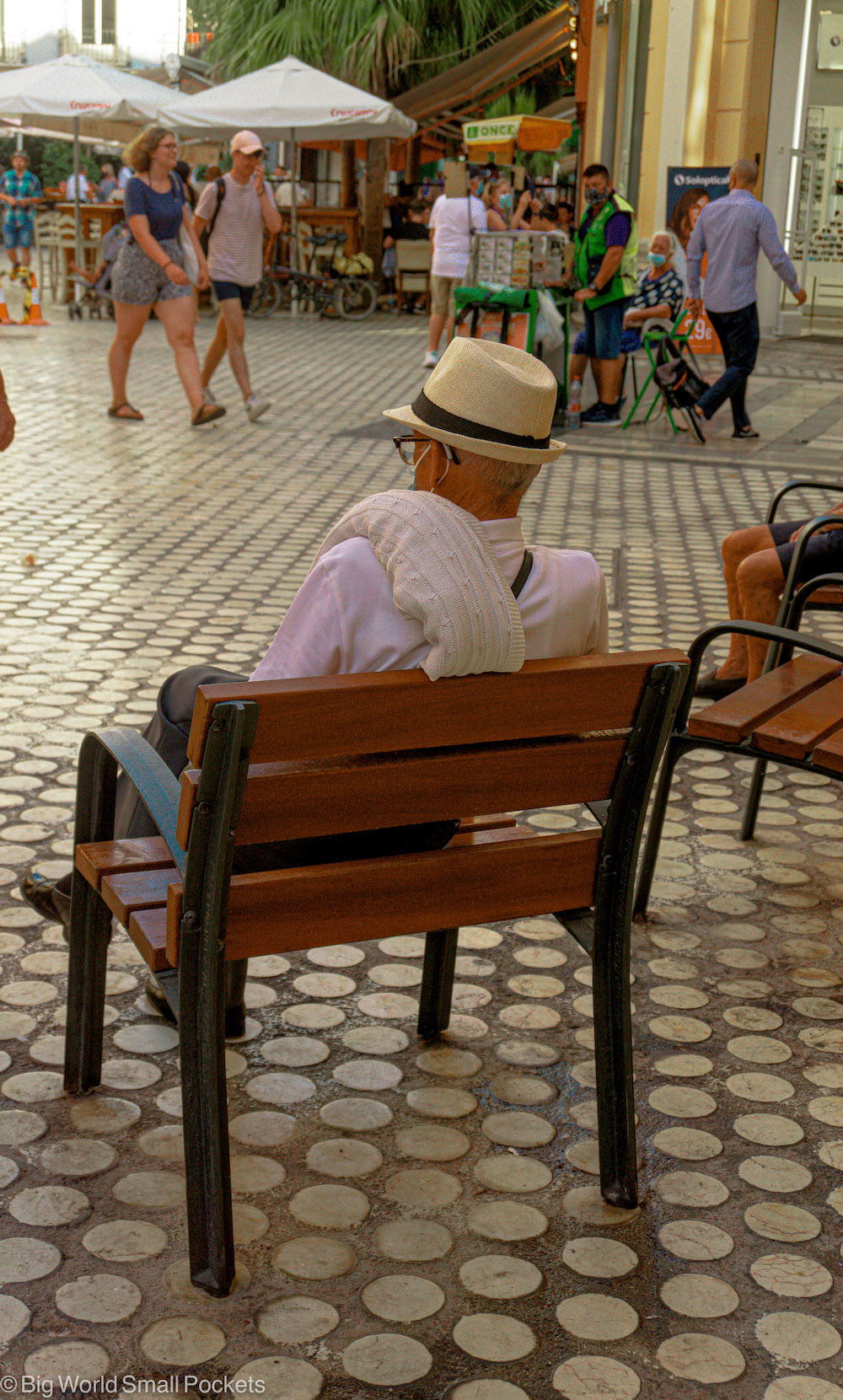 If you still have time for more travelling after Malaga (and lucky you if so!) then you may want to head to Ronda, Granada, Cordoba or Seville – all top destinations within Andalusia that can easily be reached either via driving or via public transport.
Check out these articles for some inspiration…
PIN IT TO PINTEREST!
So there you have it folks, my top list of the 15 best things to do in Malaga, Spain.
Tell me, which is your fav on this list?
Or do you have another fave Malaga attraction that didn't make the list?
Just drop it into the comments below if so…