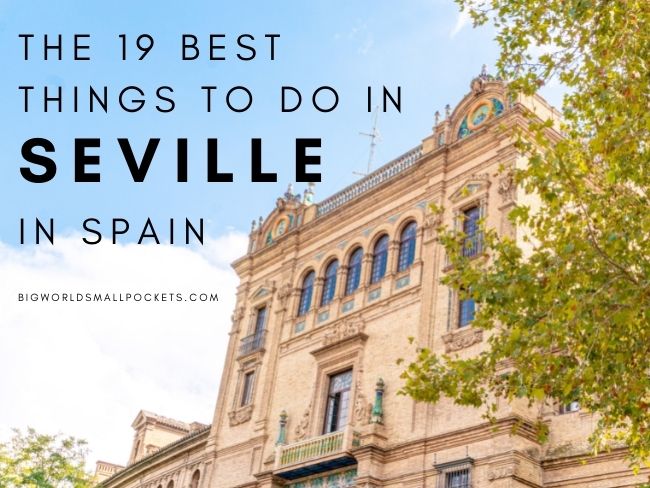 One of Spain's most historic and opulent cities, Seville oozes elegance and charm.
When strolling around this city, the opulent and almost regal quality of much of the architecture helped me understand the strong cultural pride and identity Seville's citizens are famous for.
With some of the country's warmest weather and more sights than you can shake a stick at, Seville is a must on any Spanish bucket list and I was delighted to finally get there as part of a wider Andalusian adventure.
Good transport links also make this city very accessible and, with a fairly compact centre, it's easy to cram a lot into your time here.
And to help you do just that, here's my list of the 19 best things to do in Seville.
---
Related Posts
---
This page contains affiliate links meaning Big World Small Pockets may receive a small commission on any purchases at no extra cost to you.
---
#1 Visit the Museum of Fine Art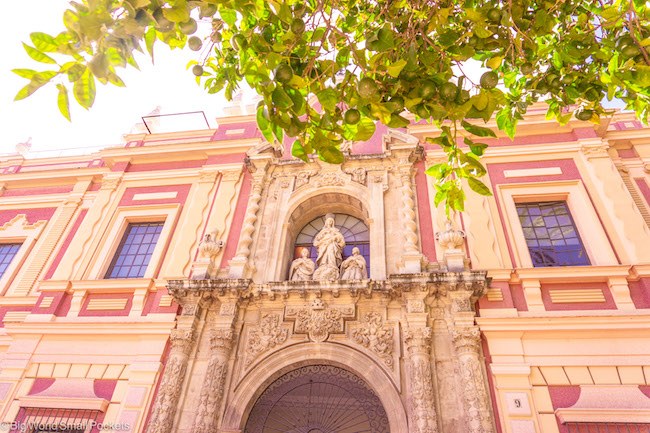 In at number one on this list of the best things to do in Seville, I'm starting with a cultural classic and that is the Museum of Fine Art.
Encompassing much of the creative gravitates of this city, this leading artistic centre is comprised mainly of Spanish visual arts from the medieval period to the early 20th century and the building itself dates from 1594.
Both the works inside and out are worth checking out and if you only have time for one museum in Seville, make it this one!
#2 Enjoy a Boat Tour
Switching things up completely, it's now time for something a bit more active when it comes to top things to do in Seville and there's no better way to enjoy the stunning riverside setting of this city than with a boat tour.
From guided trips that will give you loads more info about this city and its history, through to deluxe yacht tours with onboard food and drink options, there's lots of options to choose from whatever your travel style.
But whatever you go for, a boat tour in Seville is definitely one of the best ways to soak up this city and get the best from its fabulous climate.
Check out this top-rated option for more details.
#3 Sightsee with a Bus Tour
But if sea-legs are not your strong point, then perhaps a sightseeing tour on land might suit you better?
If so, then the great news is Seville has some excellent options here, not least the big red open-top buses that are familiar across European cities and provide a brilliant way to orientate yourself in this city, complete with a multi-lingual audio guide.
More cost-effective than paid walking tours, especially because you can enjoy a hop-on and hop-off bus tour with free commentary, this is a great thing to do when you first arrive in Seville, especially if you want to get your bearings, or see a lot in a short space of time.
Book your Seville hop-on hop-off sightseeing bus tour here.
#4 Rent a Bike or Scooter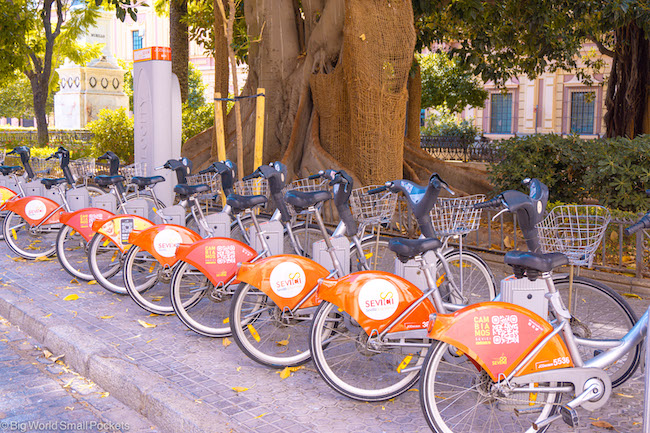 Or the third option when it comes to sightseeing via a method other than your own 2 feet is to rent a bike or electric scooter in Seville and see the city independently.
The most cost-effective of all the options, the great news is that Seville is a very cycle-friendly city, with lots of marked-green lanes that are specifically for bikes, making getting around the centre here on 2 wheels very accessible.
Public bike-sharing is popular in Seville – they are called Servici Bikes – and the fact you don't need to book or arrange anything in advance for these certainly appeals to me!
Alternatively, you can also rent electric scooters quite cheaply too, but whichever option you go for, this is definitely one of the top things to do in Seville.
#5 Check out the Triana District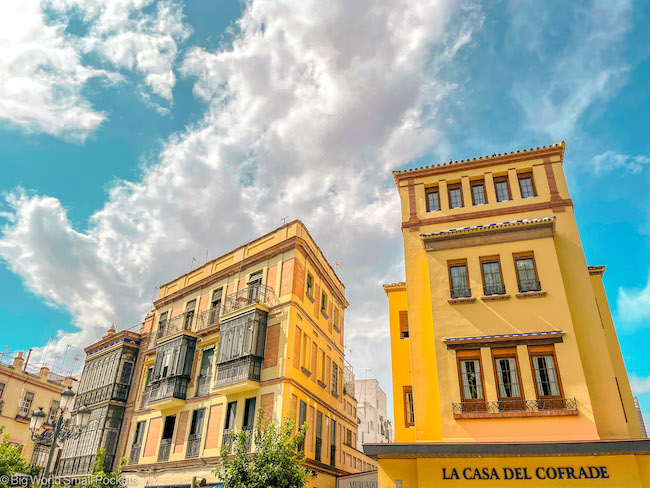 But where to go when you rent a bike or a scooter?
Well one part of Seville you definitely can't miss is the fabulous Triana district.
Set on the otherside of the Guadalquivir River from the centre of the city, this is a delightful area to visit thanks to its gorgeous architecture and unique history and identity.
Traditionally famous for its pottery and tile industries, Triana is now a lovely spot to take in some local Seville vibes and to enjoy the vibrant flamenco culture and array of festivals this part of the city boasts.
Snapping the colourful buildings, cute churches and quaint backstreets here is also a must!
#6 Catch a Flamenco Show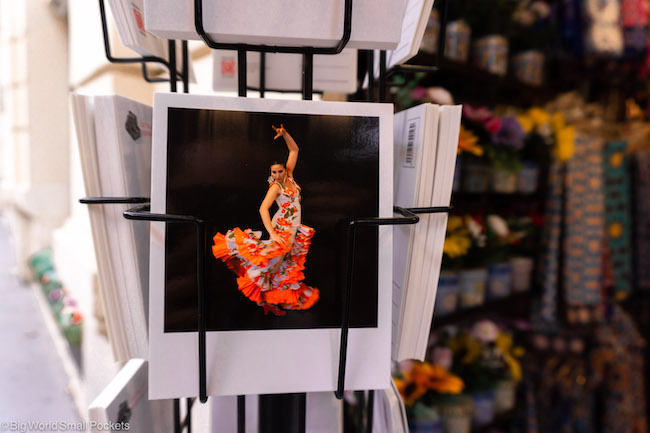 And talking of flamenco, there's no way you can come to Seville and not enjoy a display of this quintessential Spanish dance form.
Andalusia is the home of Flamenco and, as the region's capital, there's no question this city boasts some of the best shows.
Starting late in the evening, many include dinner as part of the offering, so go for one without food if you're looking for a cheaper option.
This top-rated show is a great shout, but whichever spectacle you opt for (and this city has tons to choose from), there's no question catching some flamenco action is one of the best things to do in Seville.
#7 Snap the Plaza de España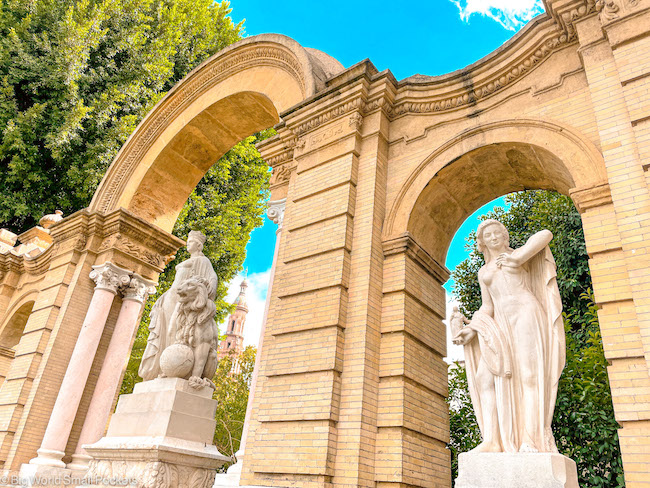 But now we move onto some of the more classic sights in Seville – some absolute gems that you can't miss during your time here.
And coming in first it's the gorgeous Plaza de España, which was built in 1928.
A huge half-circle, the buildings here are accessible by four bridges over a moat and the architectural styles blend Art Deco with Spanish Renaissance and Baroque influences.
But the main point is here that the Plaza de España is absolutely iconic and snapping it is absolutely one of the best things to do in Seville.
#8 Marvel at the Cathedral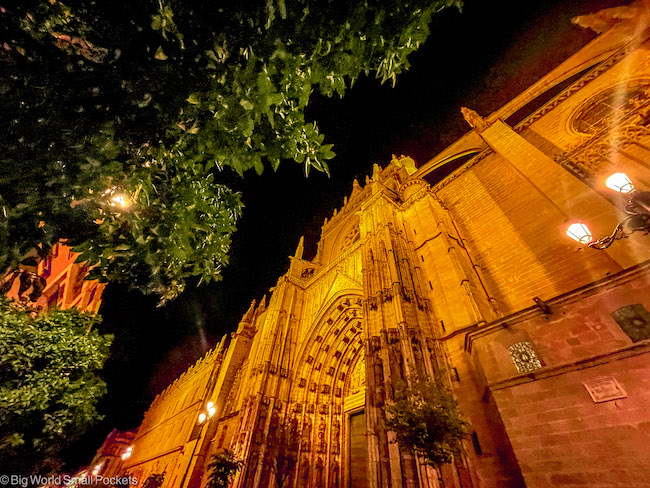 And another icon in Seville, the huge Cathedral here is another must-see on your Andalusian itinerary.
A UNESCO-registered treasure, and the 4th largest cathedral in the world, this is a Gothic giant that looks particularly spectacular lit up at night.
Built in the 16th century, I'd advise getting skip-the-line tickets as this is a very popular spot.
Once inside, you can see some remains of Christopher Colombus and the highly unique architecture this Cathedral is so renowned for.
#9 Climb La Giralda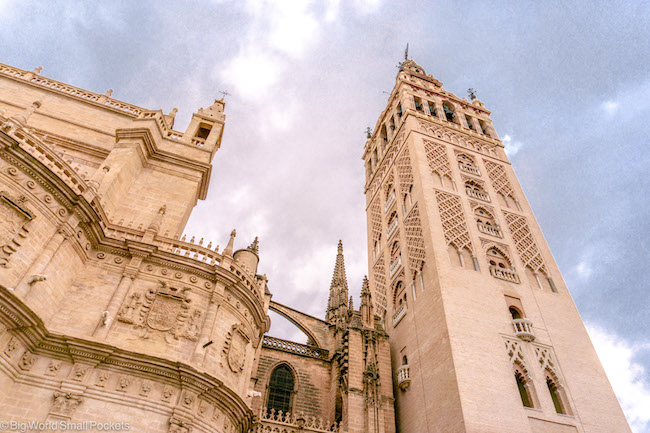 And most skip-the-line tickets to the Cathedral also include entry to the Bell Tower, also known as La Giralda.
Also UNESCO-listed and originally designed as the minaret for the Mosque that played a huge role in this city during the Moorish era, the bell tower sits at over 100m high and climbing to the top is well worth it for the stellar views over the Seville.
#10 See the Alcázar & the General Archive of the Indies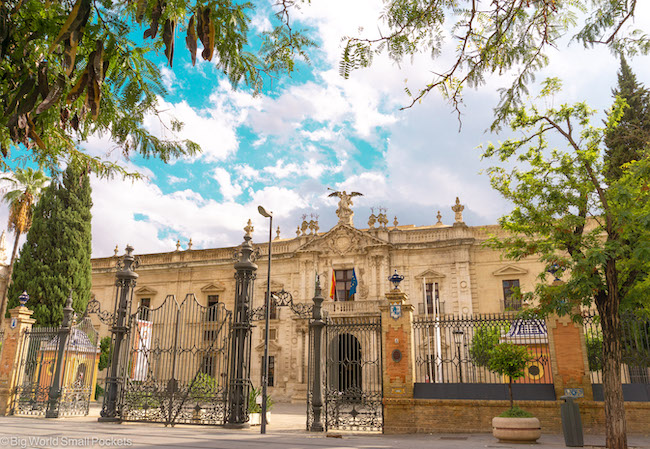 And also nearby and well worth a visit too is the Alcázar and the General Archive of the Indies – more Seville icons you have to see.
The Alcázar is a Spanish Royal Palace, built on the site of a former Moorish fortress, and visiting here really allows you to see the layered history behind Seville and Andalusia as a whole, which has passed between both Islamic and Christian influences.
The Jardines de Murillo, where the Alcázar is located is also a lovely place for a stroll.
Also UNESCO-listed (I told you Seville had a huge number of architectural gems!), the nearby General Archive of the Indies is another beautiful structural gem that you have to see as well.
#11 Walk in Plaza de Triunfo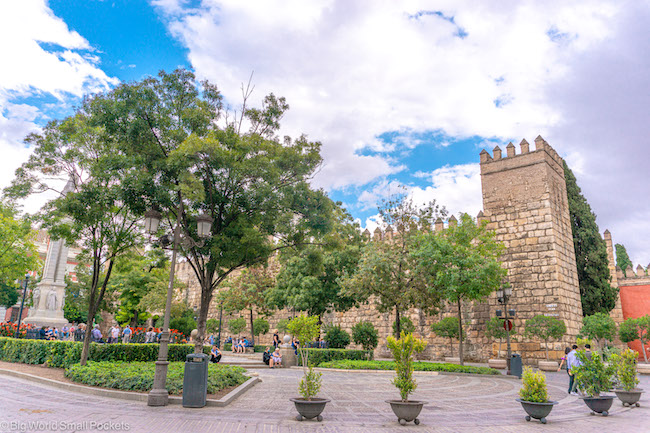 Another place you have to visit in the historic centre of Seville is the Plaza de Triunfo.
From here you can take in all the monuments I've mentioned above, as well as enjoy some wonderful people watching.
Named to commemorate the Christian devotees who died when attending mass in the huge earthquake that struck Lisbon in 1755, this is a lovely spot to relax between all the sightseeing.
#12 Hit up Plaza de Cabildo
And another beautiful square in Seville (what the Spanish called plazas), this iconic spot is also in the historic centre and like the Plaza de España is semi-circular.
A fairly quiet spot in the busy tourist district, there's some lovely restaurants around here and on Sunday a lively flea market too.
#13 Photograph Toro del Oro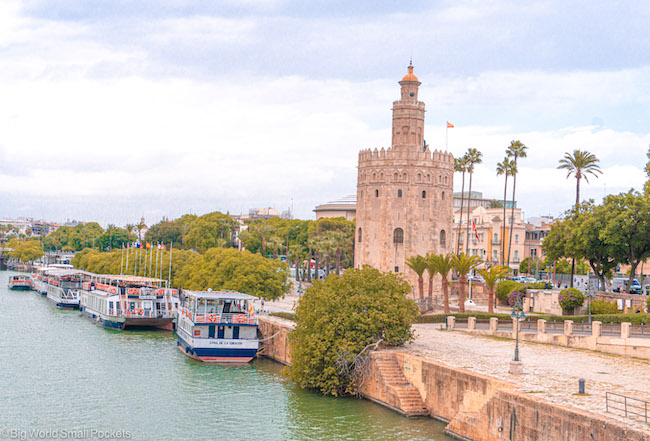 Set along the river – the Toro del Oro is a great thing to do in Seville if you're already in the nearby Triana district.
With a very unique shape – it's dodecagonal (which means 12-sided) – this military Watchtower was constructed in the 13th century and used as a prison in the Middle Ages.
Cruising past here on a boat tour is the best way to take in the tower and learn about its history.
#14 Head to the San Telmo Palace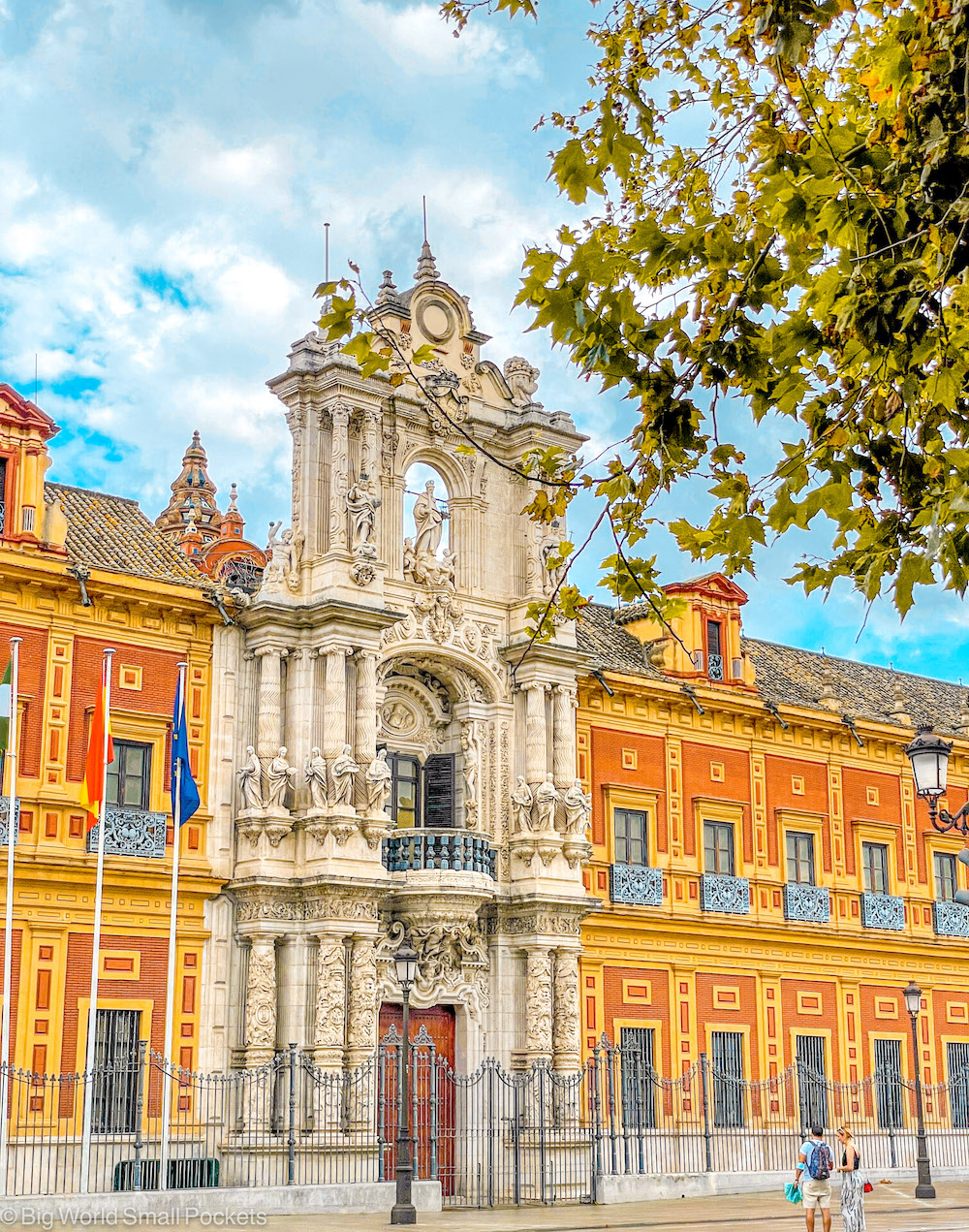 And just up the road from the Toro Del Oro, is the famous San Telmo Palace.
Formerly a university, it was built in 1682 and constructed in Baroque style.
Very beautiful and striking in its red and orange colours, taking in this huge building is quite the thing to do in Seville.
#15 Stroll the Maria Luisa Park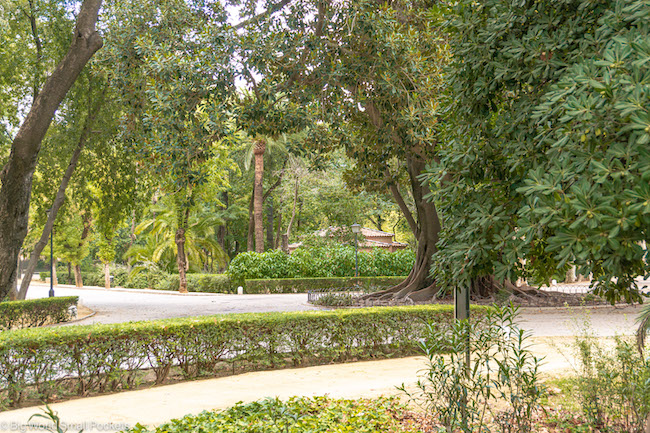 And the former gardens of the San Telmo Palace have now become the beautiful Maria Luisa Park.
Backing onto the Plaza de España, this gorgeous public park is set along the river and is a perfect place to take some time out from the bucket list ticking sightseeing, especially on a sunny day… of which there are many in Seville!
#16 Take the Family to the Aquarium
And if it's more natural attractions you're into (or perhaps your family are), then heading to Seville's Aquarium is a great thing to do in this city, especially for families.
Nearby the Maria Luisa Park, this makes for a perfect combination and is highly rated as a Seville attraction.
Get your tickets here.
#17 Ride in a Horse-Drawn Carriage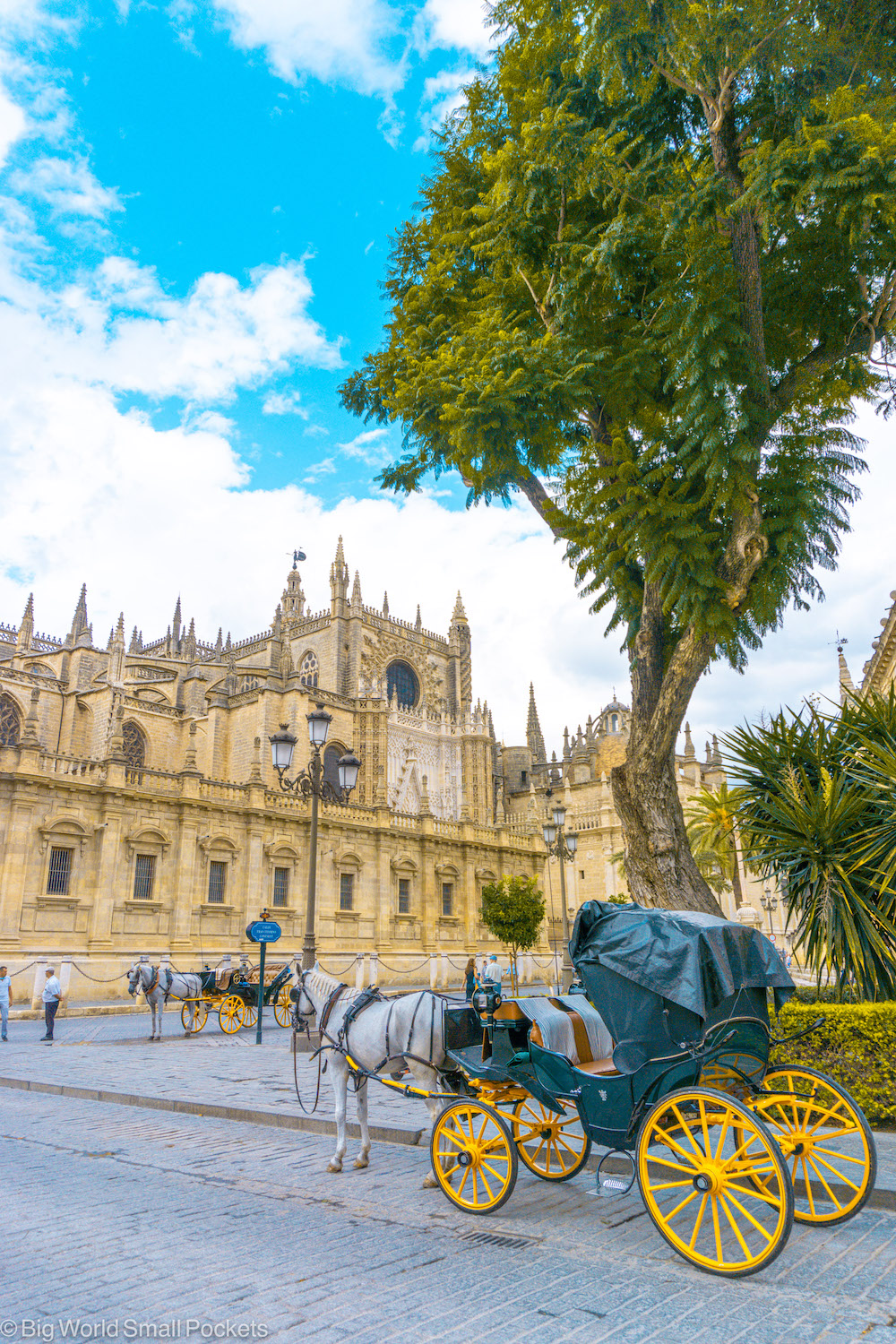 Ok, so this is a bit of a cheesy one, but if you're in this city for the full tourist experience, then this is definitely one of the top things to do in Seville.
Yes riding in a horse-drawn carriage to take in the city in style is absolutely a top private tour, ideal for those on a romantic break in this stunning city.
Taking around 45 minutes, you'll see a lot of the famous sights I've mentioned here, meaning you can tick some items off your bucket list too!
Book your trip here to ensure you don't miss out.
#18 Brunch at Mala
The best spot for a healthy brunch in my opinion, especially if you're feeling a bit tapas-ed out (which can easily happen in Spain), get loads of healthy options – with tons of veggie and vegan choices – at this trendy café.
Despite the excellent location, prices are reasonable here and the vibe is relaxed and fun.
#19 Chill at Las Setas de Sevilla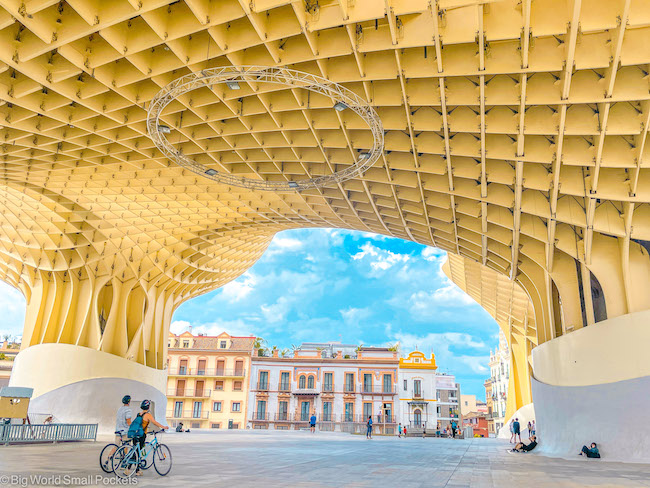 And last but not least, we come to my favourite thing to do in Seville.
Set a little way away from most of the other sights on this list, this is a modern gem quite in contrast to much of the historical grandeur in the rest of Seville's city centre.
But the fact that it's a more recent construction doesn't detract from how glorious this place is.
Wander under the structure and enjoy some people watching for free, or buy a ticket to ascend Las Setas and take in the view from an elevated position as you wander along the top of this totally unique Seville icon.
How to Get to Seville
Seville is the main transport hub in the region of Andalusia and is therefore very easy to access from other Spanish or international destinations.
Flights arrive regularly here from many cities, including several London airports and, as always, I suggest Skyscanner for the job!
Alternatively, if you're coming from close by i.e. Madrid, Barcelona or perhaps even Lisbon (like I was), it's easy and simple to get either a bus or train into Seville.
I highly recommend Trainline for this job as they make it easy, quick and simple to compare hundreds of rail and coach journeys to Seville and across Europe.
When to Visit Seville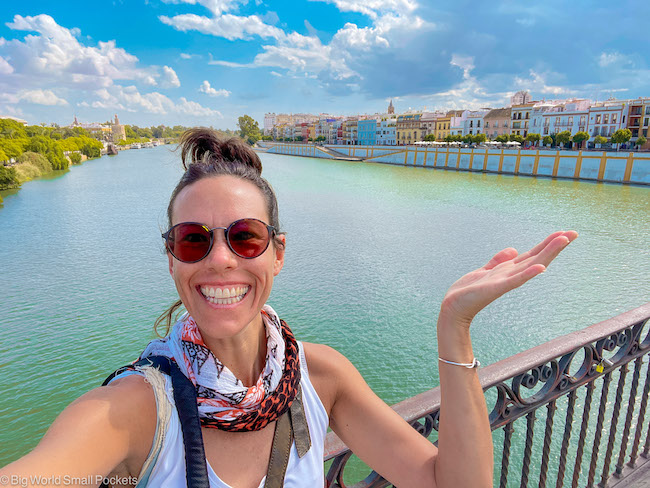 No question in my mind that the best time to visit Seville (and Andalusia in general) is during the months of April through June, or September and October.
This is when the warm weather will allow you to take full advantage of the city's beauty at its best, but you won't be wilting in the summer heat, which regularly sees temperatures in Seville rising to 40 degrees+.
I've visited Seville in both September and October and found the climate ideal for sightseeing.
How Long to Visit Seville For?
Most people visit Seville for 2-5 nights.
It's a small city and you can certainly cover many of the sights in this time, plus enjoy some day trips too.
Check out this article I wrote about the best beaches near Seville for more ideas, or else, these top-rated day trips come highly recommended…
5 Packing Essentials for Seville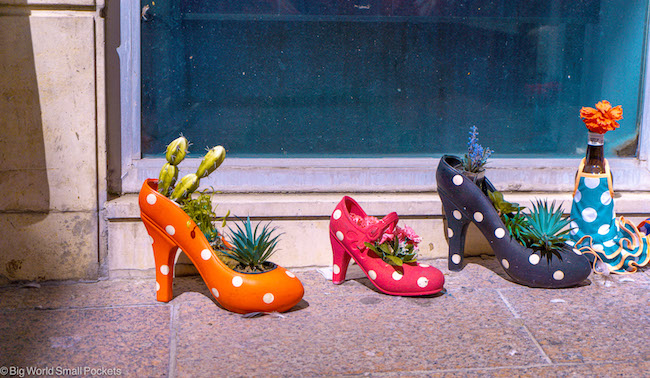 UV sunglasses
Natural 30 SPF sunscreen
Best Travel Insurance for Spain
I wouldn't dream of travelling anywhere these days without proper coverage and always recommend travel insurance from World Nomads which I've used during my time across Spain and the world.
World Nomads are actually one of the few companies that will insure you for a huge range of outdoor activities as standard – essential for a region like Andalusia.
Alternatively, if you're a long-term traveller, digital nomad or frequent remote worker looking for travel insurance with Covid-19 cover, then look no further than Safetywing's great Nomad Insurance policies.
These guys will cover you at some seriously great prices, including if you have to quarantine!
Where Travel After Seville?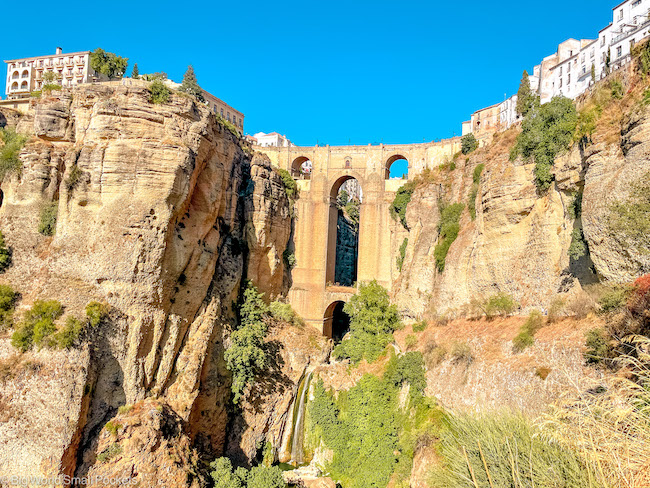 If you still have time for more travelling after Seville (and lucky you if so!), then you may want to head to Ronda, Malaga, Cordoba or Granada – all top destinations within Andalusia that can easily be reached either via driving or public transport from Seville.
Or you may consider heading to one of the top beaches near Seville too!
PIN IT TO PINTEREST!
So there you have it folks, my top list of the top 19 things to do in Seville.
Tell me, which is your fav on this list?
Or do you have another top Seville place to visit?
Just drop it into the comments below if so…