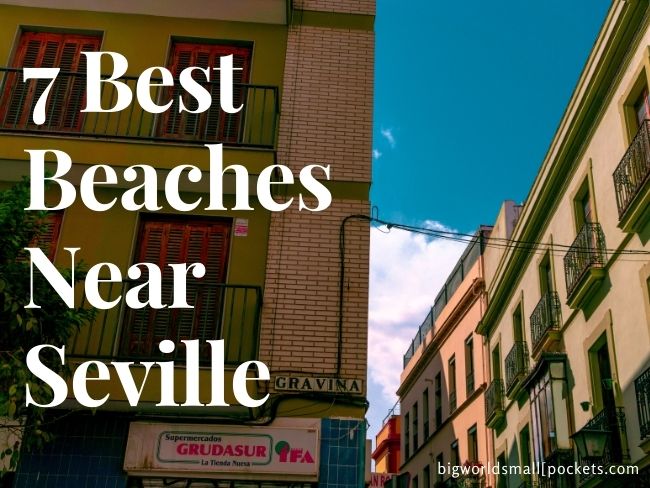 So sorry to break it to you guys, but Seville is actually situated inland, so for all of you that are Googling "beaches in Seville", you're out of luck!
Yes please note, there are no beaches in Seville, Seville does not have a beach, nor a coastline, and that's for the simple reason it's not on the coast!
Howeeeevvvver, Seville is situated in Andalusia, the most southerly and sunniest part of Spain and all around this region are some incredible coastlines and beaches to enjoy.
Which means that although Seville does not have a beach, you can easily access several great beaches in a matter of hours.
Ideal as a day or overnight trip from Seville, if you want to combine the best of Andalusian culture, cuisine and charm, with some of its best natural landscapes and coastline; a city stay in Seville, followed by a trip to a nearby beach, is a great way to do it.
So here's my list of the top 7 beaches near Seville to help you plan a wonderful trip in this part of Spain…
---
Related Posts
---
This page contains affiliate links meaning Big World Small Pockets may receive a small commission on any purchases at no extra cost to you.
---
#1 Cala de Aceite, Cadiz
Coming in at number one on the list of the best beaches near Seville it's the gem of Cala de Aceite.
Around 2 hours drive from Seville, this stunning sandy stretch can easily be enjoyed as a day trip if you set out early, and my favourite thing about it is the green setting.
A quiet cove, which is backed by lush greenery (as opposed to any concrete resorts!), this place feels lovely and natural and, even though it has a reputation for being windy, the cliffs help protect it.
The sea here is crystal clear and there's a camping spot too for those who feel like they can't tear themselves away!
I've voted this beach as the best one closest to Seville because it combines everything I like – gorgeous sand, stunning waters to swim in, a quiet and lowkey vibe and lots of nature around – perfect!
#2 Matalascañas, Huelva
Next up on this list is the beach that's actually closest to Seville.
Under over an hour away, it's not surprising to learn that this spot does get pretty crowded, but if you're short on time and desperate for your beachy fix, this could be a good option.
Backed by the Doñana National Park (check out this day trip here) and some impressive sand dunes, there's plenty of fun to be had here too, with beachside cafes and a nice promenade.
Don't expect secluded times at this beach – there are some apartments blocks on one side of the 5km sandy stretch – but with public transport running regularly from here to Seville, Matalascañas is definitely one of the easiest beaches to get to from Seville.
There's also a famous upside-down tower here you shouldn't miss!
Check out this great day trip to Doñana National Park and Matalascañas if you want to head here, but don't have a hire car.
#3 Punta Umbría
Ok, so when I decided to add Punta Umbría on to this list of the best beaches near Seville, it wasn't all about relaxing and unwinding, because trust me, this is not the place for that!
What Punta Umbría is a place for however is letting your hair down!
Yes Seville's favourite weekend getaway, this is a thriving, vibrant resort known for its nightlife.
Visit during the week and you may get a slightly quieter time, but you can forget that at the weekend!
Not everyone's cup of tea, there's no denying the popularity and buzz of this place.
Around an hour and a half from Seville, Punta Umbría lies in the province of Huelva and can be accessed by bus from Seville too.
#4 Bolonia, Cadiz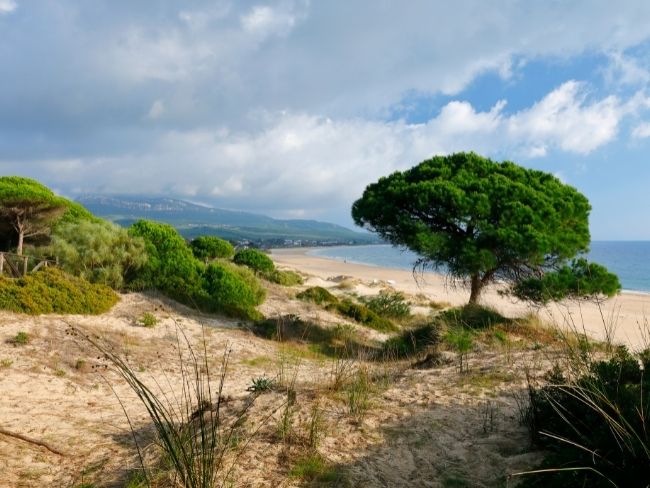 With number 4 on this list of the best beaches near to Seville, we move back to the province of Cadiz and another sandy gem that can be found here, namely Bolonia beach.
Just over 2 hours driving from the city, this spot is popular with windsurfers especially, so if you want an active day (or 2) at the beach, this could well be the option to go for.
It's also far from overcrowded, which makes it a top option for those looking a peaceful and relatively untouched spot too.
Certainly one of Andalusia's top beaches, this beautiful sandy stretch is backed by dunes, and scaling to the top of one might even afford you a glimpse of North Africa!
Theres' also an archaeological Roman site near the beach too, so if you're looking to throw in a spot of culture as well, this could be the beach for you!
Check out this small-group day trip if you want to head to Bolonia, but don't have a car.
#5 Caños de Meca, Cadiz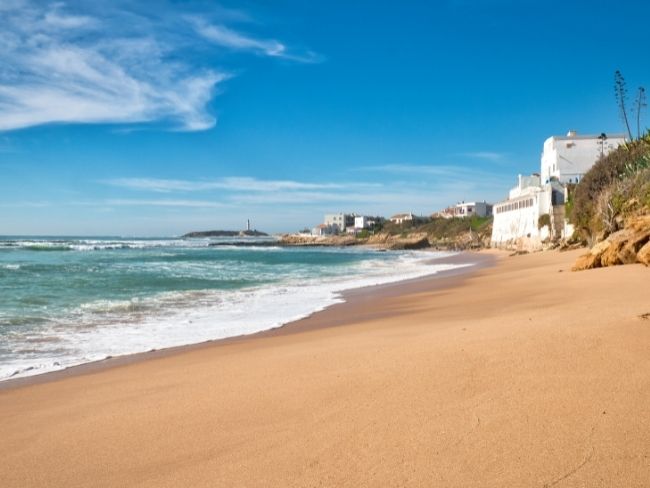 Also situated along the Costa de la Luz in the Cadiz province is this dramatic beach, which makes it one of my top spots thanks to the fact it has a bit of everything.
Yes great for watersports, great for food, brilliant on the boho vibes and with some seriously striking cliffs behind, Caños de Meca certainly makes an impression.
The fact this beach is situated in a natural park also adds to the brilliance, as does the famous Trafalgar Lighthouse you'll find not far away.
Driveable in around 2 hours from Seville, just be warned that parts of this golden sandy beach are also nudist.
Well I did say it was big on the boho vibes!
#6 La Fontanilla, Conil de la Frontera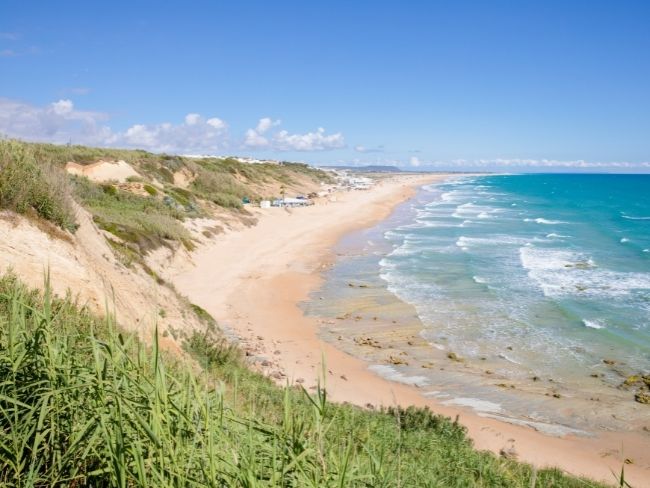 Ahh certainly one of my key picks on this list of top beaches near Seville, La Fontanilla is a strong family favourite that promises lovely light-coloured sand and safe swimming.
Quite developed, i.e. don't expect to be on your own here, there is however a very local vibe that still makes it feel authentic.
Around an hour and half drive from Seville, La Fontanilla boasts easy parking and also some good eateries nearby too – another reason it's good for families.
#7 Playa de los Alemanes, Tarifa
And last but not last we come to Tarifa, one of the most famous towns south of Seville thanks to its great kitesurfing culture.
Also near Gibraltar and one of the main places in Spain you can catch the ferry to Morocco from, this whole area is a favourite with laidback van-life types.
There's many beaches to choose from down here, but top of my list has to be Playa de los Alemanes, which is situated near the village of Zahara.
Unspoilt and stretching for miles, it offers few facilities, but what it lacks in terms of amenities, it more than makes up for in peace, quiet and natural vibes.
Backed by gentle, sloping hills behind, this wide beach offers plenty of space and solitude for all.
How to Get to Seville
Seville is the main transport hub in the region of Andalusia and is therefore very easy to access from other Spanish cities or international destinations.
Flights arrive regularly here from many cities, including several London airports and, as always, I suggest Skyscanner for the job!
Alternatively, if you're coming from close by i.e. Madrid, Barcelona or perhaps even Lisbon (like I was), it's easy and simple to get either bus or train transport into Seville.
I highly recommend Trainline for the job as they make it easy, quick and simple to compare hundreds of rail and coach journeys to Seville and across Europe.
When to Visit Seville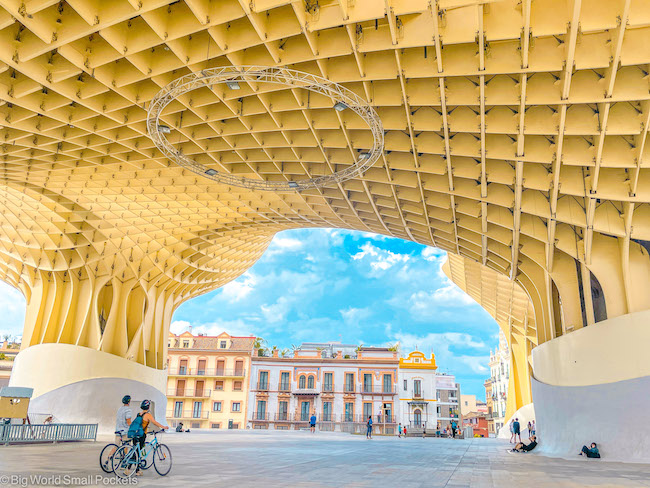 No question in my mind that the best time to visit Seville (and Andalusia in general) is during the months of April through June, plus September and October.
This is when the warm weather will allow you to take full advantage of the city's beauty at its best, but you won't be wilting in the summer heat, when temperatures in Seville regularly rise to 40 degrees+.
I've visited Seville in both September and October and found the climate ideal for sightseeing and enjoying the beach too.
How Long to Visit Seville For?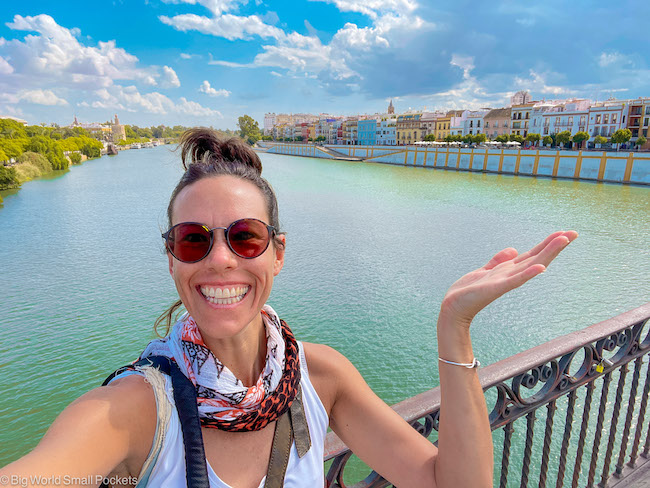 Most people visit Seville for 2-5 nights.
It's a small city and you can certainly cover many of the sights in this time, plus enjoy some day trips to the beach too.
If you want to head further afield, then check out these other top-rated day trips from Seville that come highly recommended…
5 Packing Essentials for Seville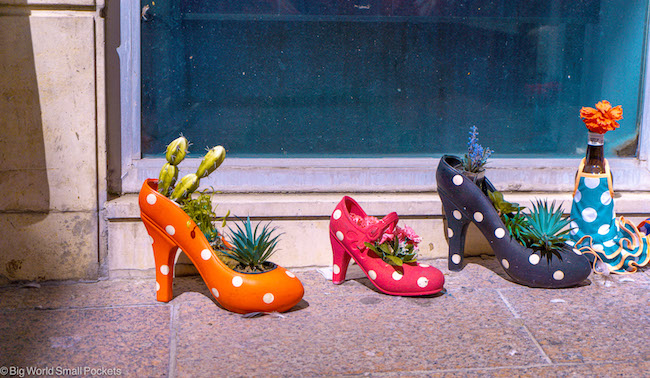 UV sunglasses
Natural 30 SPF sunscreen
Best Travel Insurance for Spain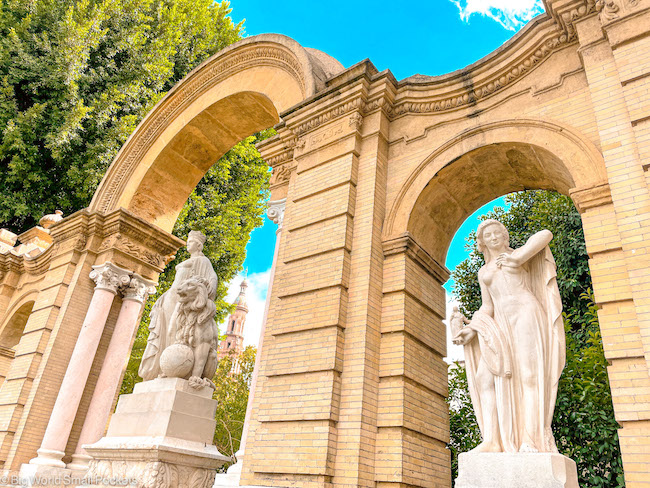 I wouldn't dream of travelling anywhere these days without proper coverage and always recommend travel insurance from World Nomads which I've used during my time across Spain and the world.
World Nomads are actually one of the few companies that will insure you for a huge range of outdoor activities as standard – essential for a region like Andalusia.
Alternatively, if you're a long-term traveller, digital nomad or frequent remote worker looking for travel insurance with Covid-19 cover, then look no further than Safetywing's great Nomad Insurance policies.
These guys will cover you at some seriously great prices, including if you have to quarantine!
Where Travel After Seville?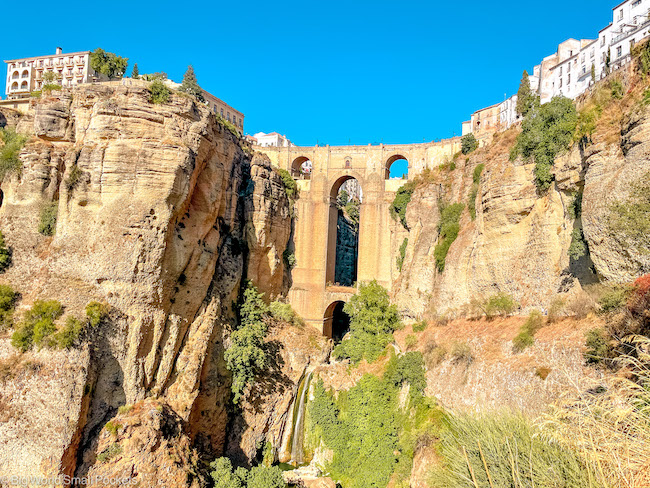 If you still have time for more travelling after Seville (and lucky you if so!) then you may want to head to Cadiz, Ronda, Jerez, Malaga, Cordoba or Granada – all top destinations within Andalusia that can easily be reached either via driving or public transport from Seville.
PIN IT TO PINTEREST!
So there you have it folks, my list of the 7 best beaches near Seville.
Tell me, which is your fav on this list?
Or do you have another top suggestion to add?
If so, please drop it into the comments below and help some fellow travellers out…