No question in my mind that Spain is filled with incredible cities, so much so in fact, that you're unlikely to be able to visit them all in one trip – unless you're embarking on a really hardcore itinerary that is!
And that means, of course, that it's likely you'll have to select which cities you want to tick off your next Spanish trip and which ones you want to save for later (because let's be honest, when it comes to Spanish travel, we all know there will be a later!)
So here to help you out, is my list of the 11 best cites to visit in Spain.
Ideal for helping you plan your next trip, you can cross any you've already explored off your list and then order them rest – starting with the ones you must want to explore!
Once you've got your priority list, simply take a look at a map of Spain and see which cities you can easily group together and travel between – and hey presto, you've got an outline for your next Spanish holiday!
Yes it really is that simple… after all who needs to complicate travel when you're going somewhere as epic as Spain?!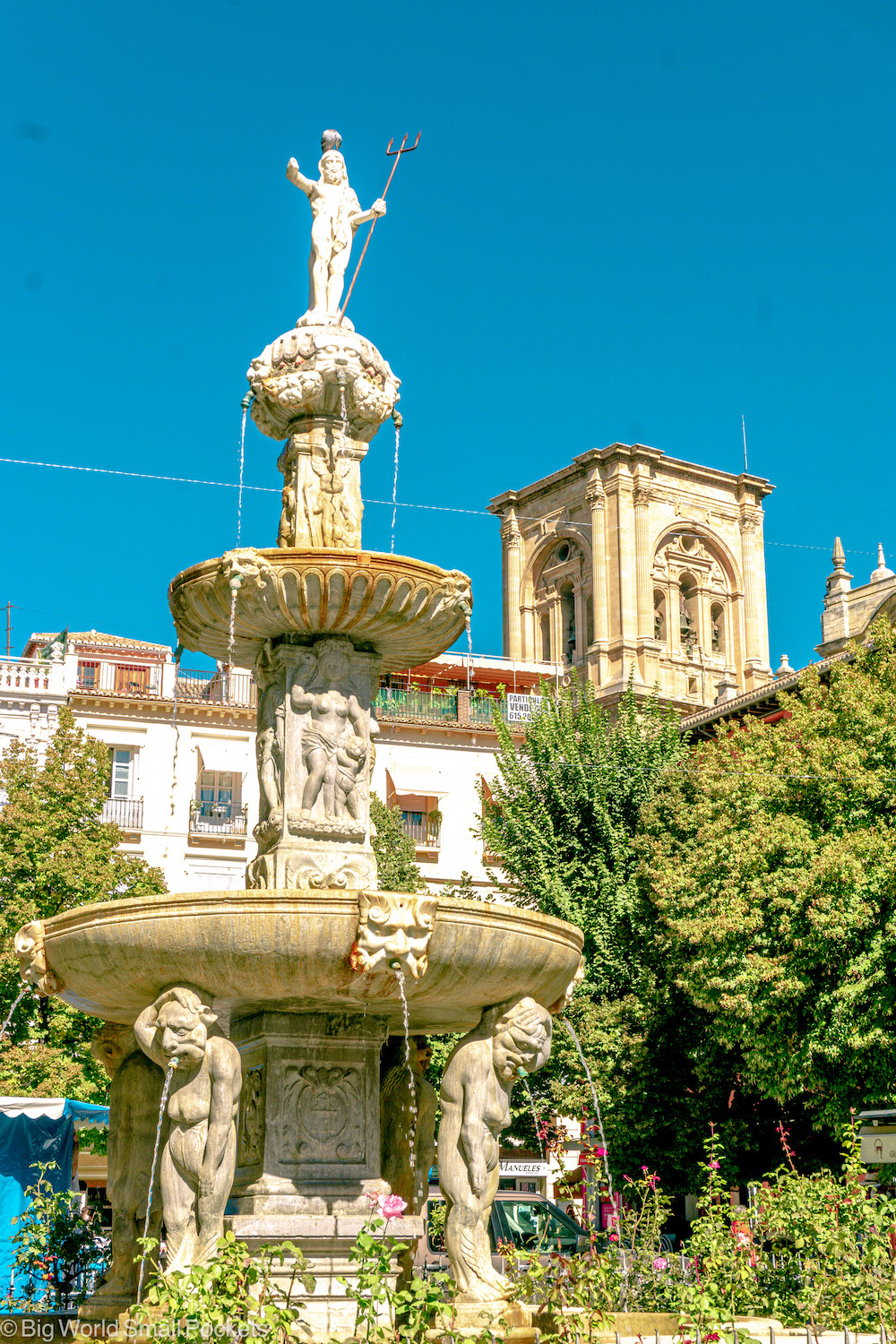 ---
Related Posts
---
This page contains affiliate links meaning Big World Small Pockets may receive a small commission on any purchases at no extra cost to you.
---
#1 Madrid
Coming in at number 1 on this list of the best cities to visit in Spain, it has to be the country's capital.
Now don't get me wrong here, I'm not saying this is the best one to visit (I could never pick a favourite in Spain anyway!), but it certainly is an iconic gem you have to see at least once in your life.
So if you haven't been already, I highly suggest you get Madrid on your list asap!
Despite being the capital, Madrid is not the most popular tourist city in Spain – we'll come to some of those – but it is, of course, filled with an amazing selection of monuments, museums and markets that will give you more than enough to do for at least a couple of days.
Don't miss the food here either, or the nightlife – both of which you can burn off the next day with a delicious stroll or chill in the huge Retiro Park.
A trip to the huge Prado Museum or Royal Palace are my other top picks – I suggest grabbing your skip-the-line tickets in advance by clicking these links.
Easy to get to and around (think great international connections, a good metro system and easy enough to navigate largely on foot), Madrid also boasts some fantastic day trips and if you're looking for a short Spanish break, then the capital could certainly be the answer.
Learn more in this post I wrote about how to spend 2 amazing days in Madrid or check out the top accommodation picks in this city here.
#2 Barcelona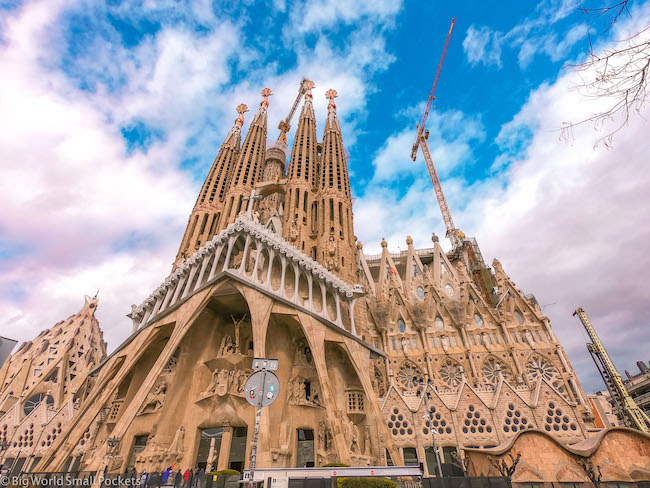 Next up is one of the most popular Spanish tourist cities – in fact, there probably isn't a traveller on this planet who hasn't heard about the amazing destination of Barcelona.
An ancient city located in the fiercely independent region of Catalonia in Spain's northeast, Barcelona is a favourite of culture lovers, hikers and beach go-ers alike.
Strolling the iconic Las Ramblas, is a bucket list beauty you can't miss, as is checking out the wealth of Gaudi architecture this city is renowned for including the Parc Guell and of course the amazing Sagrada Familia.
For the latter in particular, you'll need to buy tickets in advance, so grab your skip-the-line guided tour here – honestly having a guide to explain the significance of what you're looking at will make your visit exponentially more valuable.
You also shouldn't miss the vibrant bars, cafes and markets of Barcelona… and don't forget some of the epic day trips you can enjoy from this city too including Montserrat for hiking and monastery visits, as well as Girona and Figueres for your Game of thrones / Salvador Dali fix!
Learn more about the top things to enjoy in Barcelona care of this great 3 day itinerary I wrote and have a look at these great Barcelona accommodation options if you're looking for a bargain.
#3 Seville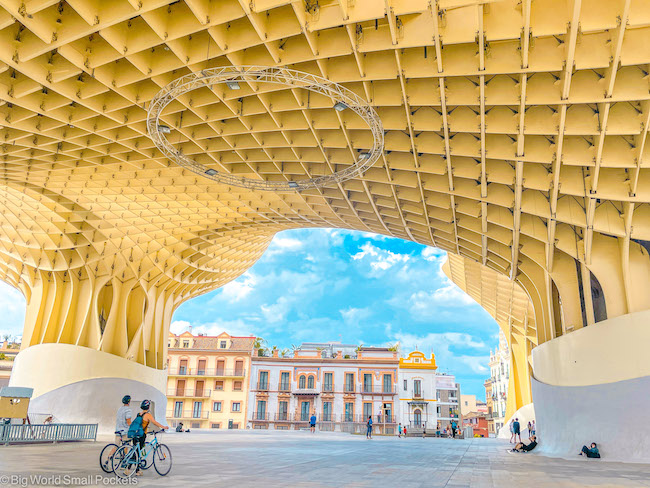 But now it's time to head south, and down to one of my favourite regions of Spain – Andalusia.
Famed for its Moorish architecture (you can glimpse parts of North Africa from the coastal regions of this province), clues to the region's history can be seen throughout the architecture and culture of the area.
One of the sunniest parts of Spain, it's no surprise many people head to Andalusia to enjoy the beaches, but even if you are down here primarily to take in the sand, sea and sun, then don't miss the 4th "s" off this list – Seville.
The regional capital, this grand historic city is awash with glorious buildings and rich cultural icons and is perhaps most famous for being the home of flamenco – the traditional Spanish dance – so don't miss a show if you come here either.
With one of the largest Cathedrals in Europe (book your guided tour tickets here), some great arty galleries and museums, plus the fantastic Setas de Sevilla, Seville is absolutely one of the top cities in Spain you have to visit.
Discover more in my list of the top 19 things to do in Seville or check out some great accommodation choices here.
#4 Granada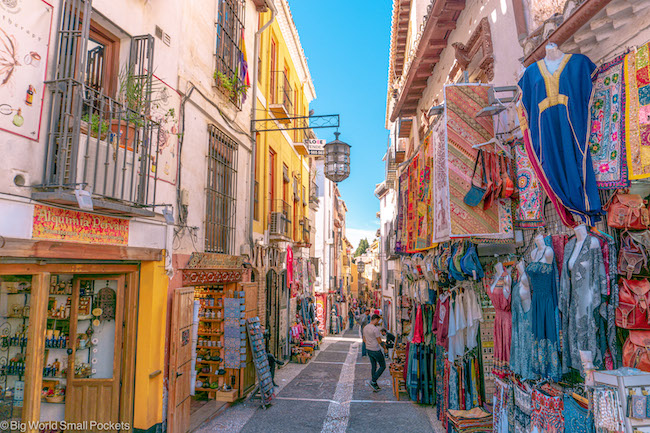 We're going to stick with a bit of an Andalusian theme for the next few entries on this list of the best Spanish cities, because there really are so many great places to check out in this region that I couldn't not include at least a few more of them!
So following on from Seville, Granada is another iconic Andalusian destination that should not be missed.
A small city, which is easy to navigate on foot, there's no question this is another popular tourist spot, mostly thanks to the UNESCO-listed Alhambra which lies on a hill above this historic gem.
You'll definitely want to allow at least a day of your time to explore this collection of famous Moorish palaces and gardens, but there's also a lot more to see and do around Granada that make this city well worth visiting for longer than one night – including hiking in the nearby Sierra Nevada!
Check out some great top accommodation options in Granada here, or else get stuck into my list of the top 10 things to do when you visit this city here.
#5 Malaga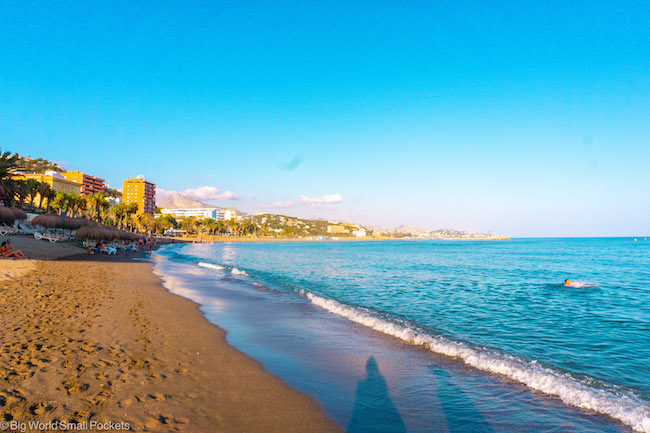 My love for Malaga has long been documented on this blog (!), so if you're wondering why I've listed this Andalusian gem on my list of the best cities to visit in Spain, you're probably best to hop across to one of the many blog posts I've written about it to find out why!
Alternatively, you'll have to trust me that this coastal beauty is a far cry from the lobster-red-lager-lout-brits-abroad image I had in my head before I visited!
Instead get ready for an authentic, culturally progressive, wonderfully historic, creatively rich and vibrant city that buzzes with students and tourists, be that at the beach or in the bars.
A great option for budget travellers especially, Malaga is also one of the cheapest Spanish cities to visit (Granada is another pocket-friendly option FYI) and there's some great accommodation bargains to be picked up.
Check out these top picks or head across to my post about the top 15 things to do in Malaga to start planning your visit there.
#6 Palma de Mallorca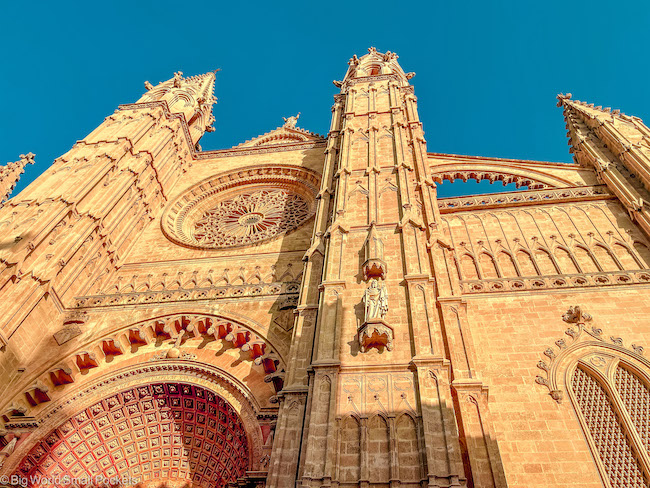 And now for something a bit different, we head to the Balearic islands and the wonderful gem that is Mallorca.
Its historic, coastal capital – Palma – is absolutely one of my top cities to visit in Spain, despite not actually being situated on the mainland.
Boasting a beautifully ornate old town, complete with a mammoth Cathedral, quaint cobbled streets and plenty of great places to eat, drink and shop, Palma needs to be on your list if you're spending any time on this island.
While it does have its own city beach, I also recommend getting out beyond Palma to explore Mallorca more widely if you can.
Plenty of great day trips that depart from Palma do just that, so don't miss the island's amazing old towns, great hiking trails, top cycling routes, wine tasting and stunning hidden coves if you can!
Learn more in the list of the top 21 things to do in Mallorca or read my guide about where to stay on this island if you want to enjoy a superb break there.
#7 Bilbao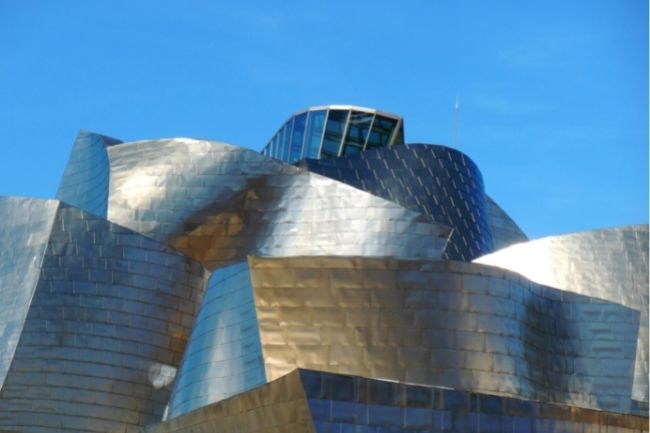 Next we head north and to the Basque region of Spain, where the wonderful city of Bilbao is waiting to welcome you!
Surrounded by 2 mountain ranges and close to the Bay of Biscay, this city dates back to the early 14th century and is one of the most populated in Spain.
A key stop for travellers exploring the north of the country, Bilbao's most visited attraction is the Guggenheim – one of the most famous modern and contemporary art museums going… even the building is a work of art in its own right!
Taking a guided tour of this giant gallery comes highly recommended, otherwise if you prefer something a little more active, this 3 hour bike tour of Bilbao itself gets rave reviews and is a great way to get to grips with the history and culture of this city and region of Spain in general.
If you want to see the city independently, then don't miss the districts of El Ensanche and Casa Viejo – wildly different but both magical in their own right.
There's plenty of day trips to enjoy too of course, with coastal excursions to San Juan de Gaztelugatxe and city swings to San Sebastian being 2 of the most popular.
#8 Salamanca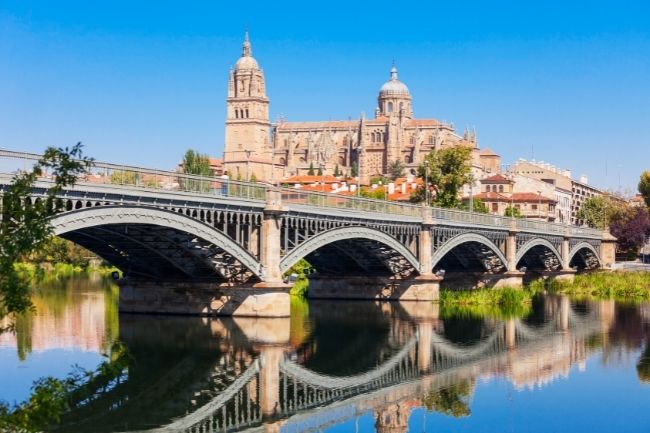 And not far from Bilboa (in Spanish terms) the northern city of Salamanca is another top city in this country you have to visit – not least because it's UNESCO-listed!
A huge university city, the city has been a centre of learning since 1100 and retains the vibrancy of intellectual inquisition even to this day.
Famous for its ornate sandstone architecture, Salamanca, dates back to the Celtic era and, despite being a popular destination for those travelling in northern Spain, is a very relaxed, small city, which makes it the ideal place to wander and snack your way around, rather than spend days taking in iconic sites!
Plaza Mayor sits at the heart of the action and is a top spot for people-watching.
And you can't miss the Cathedral (plus a tour of its tower) of course when you visit Salamanca, Spain… nor the city's Casa Lis Museum or the Roman Bridge.
To round off your time here, head to the cute gardens of Huerto de Calixto y Melibea to take in the views, before heading down to one of the many great eateries to sample some of the best Basque cuisine… just don't expect anything until at least 10pm in the evening – you know how the Spanish roll!
If you're staying in Madrid, you can actually day trip to Salamanca, so check out this top-rated tour for more info.
#9 Valencia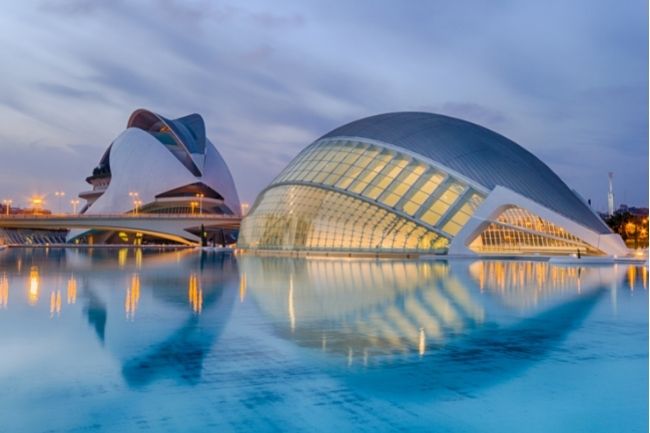 But it's back to the coast now for this great Spanish city, which is a big hit for those looking to grab a weekend break filled with sun, some amazing architecture and some incredible food to boot!
Over on the east coast of the country, Valencia isn't a huge city, but it does pack a mean punch and is a great option for a few days… especially if you're looking to escape the crowds of Barcelona.
In fact, Valencia is very easy to get to from its northern neighbour and, after just a few hours on a comfortable train, you can arrive into the centre of Valencia – making this city a great trip pairing with Barcelona.
Once here, don't miss the array of UNESCO World Heritage sites like La Llotja de la Seda, as well as the chance to sample a sensational paella – this dish is actually said to have originated from Valencia!
The City of Arts and Sciences here is another must, but why not try something a bit different and enjoy a Segway tour there to outpace the crowds!
For some great places to stay in Valencia, check out this list.
#10 Alicante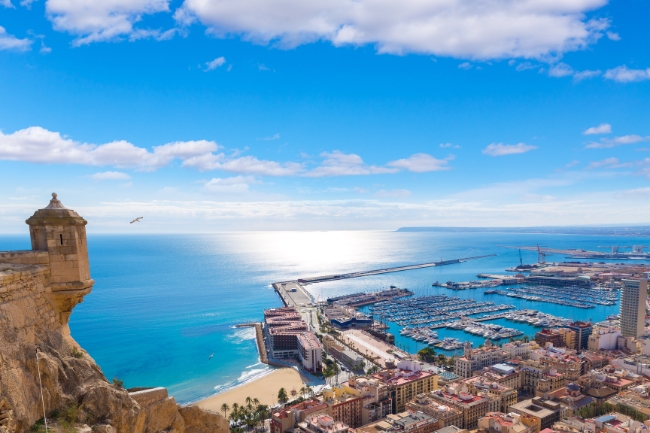 Located in the southeast of the country, almost equidistant between Murcia and Valencia, is the fab Spanish city of Alicante.
An ideal base for those who want to explore the Costa Blanca, there's some stunning beaches set just north of the city that are easily accessible by public transport, as well as some great things to do in Alicante itself.
Highlights of this small and walkable city include historic sites like the Santa Barbara Castle and Basilica of Santa Maria, as well as museums such as MACA (Museum of Contemporary Art) and the Archeological Museum.
Foodies can indulge at the fabulous Central Market, or on a local food tour guaranteed to take you to the best culinary spots.
Finish up with a great hike to burn off the calories – the free app AllTrails is a super way to find some of the top trails in the area.
#11 Cordoba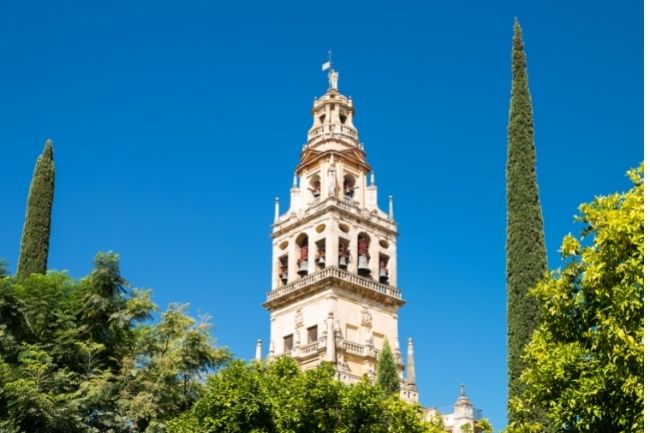 And last but not least, we come to number 10 of this list of the top Spanish cities to visit and for this one, we head back down to Andalusia… sorryyyy, but you know I've got a soft spot for the temperatures and sunshine hours down here!
And while I've covered Seville, Granada and Malaga already, the historic gem of Cordoba really should be on your list too!
Most famous for its incredible Mosque-Cathedral, which is just about the clearest insight into this region's historical transitions between Moorish and Catholic rulers, this city is filled with a bucket load of ancient treasures, many of them UNESCO-listed that can't be missed.
Just don't forget to book your walking tour of Cordoba here so you know what on earth you're looking at!
A small city, Cordoba is a great option to explore either as a day trip or overnight option, which makes it a perfect stop on your Andalusia road trip itinerary.
Mini Travel Guide to Spain
When to Visit Spain?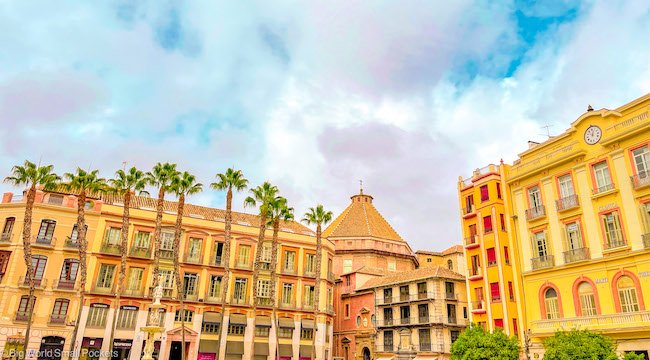 No question in my mind that the best time to visit Spain is during the months of April through June, plus September and October.
This is when the warm weather will allow you to take full advantage of all these cities' charms, but you won't be wilting in the summer heat.
How to Get to Spain?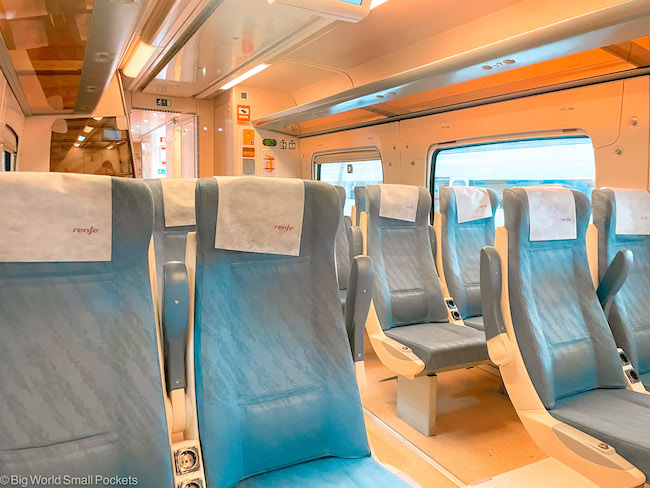 If you're coming from an international destination, particularly one further away, it's likely you'll be flying into Spain care of the country's international airports.
As always, I suggest Skyscanner for bagging the best flight deals.
Otherwise, you can also use buses or trains to get to Spain from France, Italy and Portugal.
Coach or rail travel may prove more cost-effective for getting to Spain if you're already nearby and will certainly be better for your carbon footprint.
I highly recommend Trainline for booking train and bus journeys to Spain, as they make it easy, quick and simple to compare hundreds of rail and coach journeys to the city from across the region.
Travel Insurance for Spain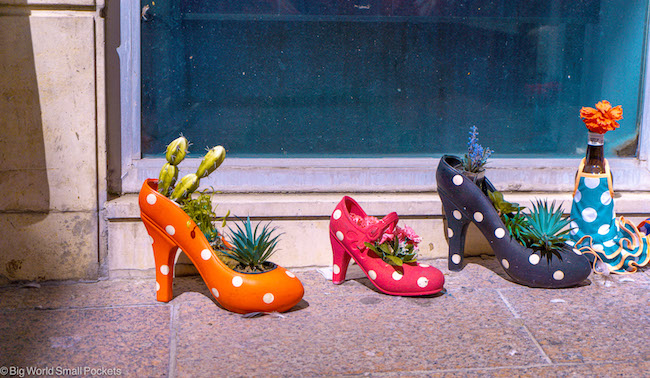 World Nomads offers simple and flexible travel insurance. Buy at home or while travelling and claim online from anywhere in the world.
Alternatively, if you're a long-term traveller, digital nomad or frequent remote worker seeking travel health cover, check out Safetywing's Nomad Insurance policies.
Travel Money in Spain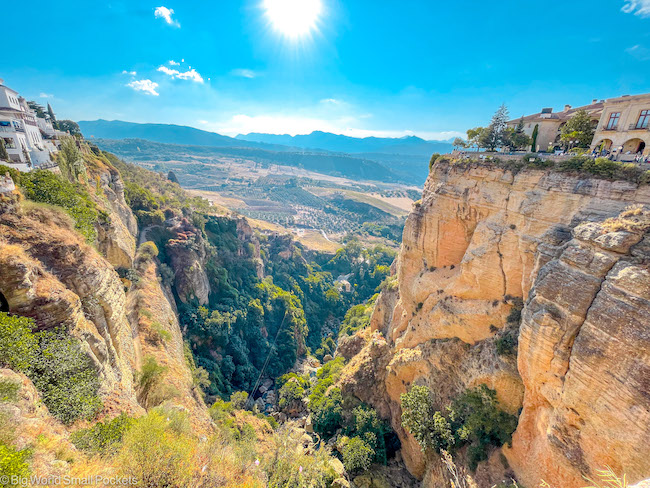 When it comes to getting paying for things in Spain, you want to ensure you're not being charged overseas transaction fees or getting poor exchange rates when using your card abroad, which is why I always take my Wise Card away with me wherever I travel.
The easy way to spend abroad with real exchange rates, no markups, no sneaky transaction fees and a free Euros account, you can use your Wise card just like a debit card in Spain… and it links easily with Google and Apple pay – sold! Get yours here.
SAVE THIS ARTICLE TO PINTEREST!
And there you have it, my list of the top 1q cities to visit in Spain.
Honestly, I could have kept going, with options like San Sebastian, Toledo, Leon, Zaragoza and Santiago de Compestela all great places that could have easily made it onto the list too.
But sometimes less is more right and it's easy to get overwhelmed when planning your trip, which is why I wanted to stick to just 11!
I hope you found this list useful and it helps you plan your next amazing excursion en Espagne!