I'm not going to keep on here, because somehow I feel I'm preaching to the converted now, but once again let me briefly reiterate Mallorca is not what you expect!
At least, it's not what I expected.
Images of lobster-red, beer-swilling Europeans on package holidays be gone!
And instead, please usher in upbeat cycling enthusiasts (lycra optional), trendy young hikers, sophisticated foodies and wine lovers, plus the odd sprinkling of those who just want a really nice villa for a week with some guaranteed sunshine and a not-so-crazy pricetag.
Yes Mallorca's tourism is changing and I'm so glad I got to discover that right at the tail-end, of a near restriction-free, glorious 2021 season.
Yes this Balearic island certainly did it for me, but rather than just preach at you here in the intro about why it might do it for you too, here's 21 unforgettable things to do in Mallorca to convince you to go there asap!
---
Related Posts
---
This page contains affiliate links meaning Big World Small Pockets may receive a small commission on any purchases at no extra cost to you.
---
#1 Hike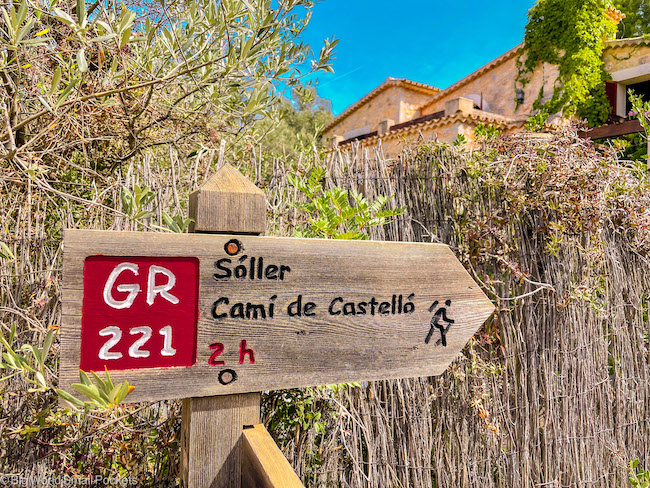 So in at number one on this list – partly because I've already mentioned it and given half the game away, and partly because it's one of my favourite things to do in Mallorca – is hike.
Yup did you know Mallorca, or at least parts of it, are a walker's paradise?
Nope neither did I!
Or at least I didn't.
But just one day walking in the glorious Serra de Tramuntana – the range that spans the north of Mallorca – had me convinced I needed to return, especially when I learnt about the great multi-day treks you can enjoy here too, namely the GR221 and GR222.
There's also, of course, a great range of day hikes on offer, with many that will transport you between wild coastal views and beautiful quaint villages… what could be better?!
#2 Ride a Scenic Train
And one of the aforementioned scenic towns is the beautiful spot of Sóller in the northwest of Mallorca.
Heading to this lovely historic destination is definitely one of the top things to do on the island, but why drive when you can catch a scenic train?
Yes heading all the way from Palma via a heritage locomotive (that was originally developed to get the citrus fruit from this major growing area to the island's major port), this incredible hour long journey takes in some of the island's stunning scenery and then drops you in one of its prettiest towns.
And what's more, you can then continue on by taking a historic tram down to Port de Sóller, another gem of a Mallorcan town right on the coast.
Hola, yes please!
#3 Eat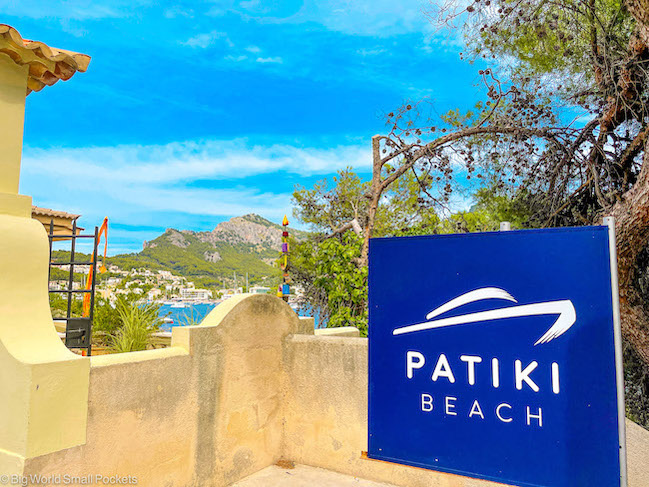 And what better thing to do once you get to Port de Sóller than eat!
Yes just like the rest of Spain, Mallorca is no exception when it comes to delicious, fresh food and the island boasts some incredible produce markets and seafood restaurants.
For vegetarians like myself, this might not be ideal (although there are still lots of other yummy options!), but for fish and meat-eaters, you'll be in heaven!
Patiki Beach in Port de Sóller comes highly recommended – you'll need to book – otherwise Palma, Santanyí and Deià, among many other towns, have incredible places to eat and enjoy!
If you'd like to be guided through the food of Mallorca, then a tapas tour could be the way to go. Check out this great option.
#4 Visit Deià
And talking of Deià, I couldn't get through this list of the best things to do in Mallorca and not mention this lovely northwestern town too.
Infact, putting this on the list, brings together 2 of the points above, because one of the best day hikes you can enjoy in Mallorca will take you from Deià to Port de Sóller.
This is another way to experience both these towns, with Deià offering tons of quaint and cute cobbled streets and photo opps aplenty.
Set in the mountains, don't miss the home of famous literary master Robert Graves, along with the Archaeological Museum and cute af church.
#5 Catch a Sunset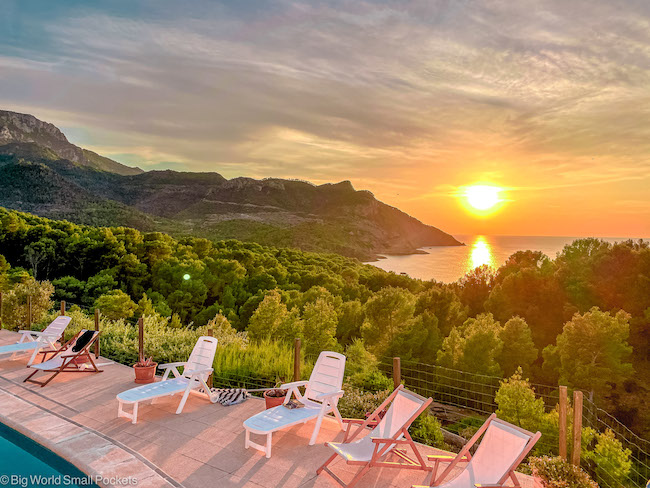 And another of the top things you can do in Deià, or across pretty much the whole west of Mallorca in fact, is to catch an amazing sunset!
After all, you really can't beat a beautiful display by nature as the sky turns red right above the ocean.
No question that catching a sunset from our villa was definitely one of my favourite things to do in Mallorca!
#6 Take a Boat Trip
And talking of coastal displays, there's probably no better way to take in the full glory of this island's ocean surrounds than via a boat trip.
Whether it's a 1 hour sightseeing tour from the capital Palma, or a deluxe full day aboard a catamaran from Port de Pollença, there's a heap of fabulous options just waiting for you to get involved in.
Check out some top-rated potentials here.
#7 Road Trip
But if you lack sea legs then don't fret, there's plenty of incredible sights to see inland in Mallorca too.
And no doubt in my mind that the best way to do this is via a road trip.
If you can rent your own car while you're on this island, you're definitely going to have the best experience with the freedom to explore where and when you like.
Make sure you don't miss the twisty-turning and mountainous roads of the north or the beautiful hidden coves of the south – if you really want to get off the beaten track in Mallorca, these are the spots to go.
#8 Discover the National Reserves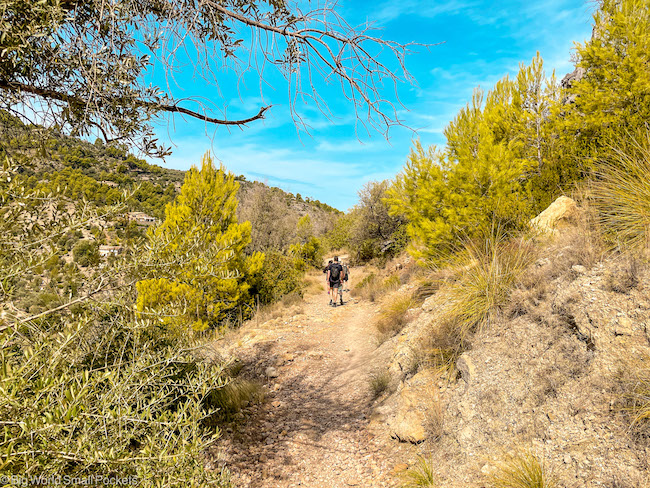 And talking of places to discover in Mallorca, you really can't miss the chance to visit some of this island's wonderful national parks.
Top picks include S'Albufera Natural Park in the northeast, Parc Natural Cala Mondrago in the southeast and La Reserva Puig de Galatzó, all of which include some lovely walking trails and stunning protected natural scenery.
Get amongst it is defo one of the best things to do in Mallorca.
#9 Venture to Cap de Formentor
Another incredible landscape in Mallorca that you have to see for yourself is the amazing Cap de Formentor.
At the top end of the northern mountain range, this 20km peninsula offers quite the adventure!
The treacherous, skinny road, especially at the tip, is not for the faint-hearted, but does offer insane views and passes, as well as a watchtower, lighthouse and one heck of an inspiring landscape!
Don't miss this spot if you really want to get away from "resorty" Mallorca – you'll feel like you're at the ends of the earth!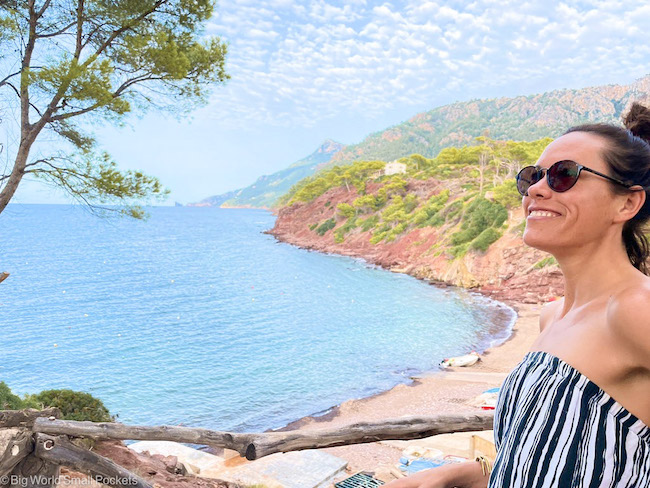 #10 Navigate to Sa Calobra
And yet another dramatic landscape you can't miss in Mallorca is the stunning coastal village of Sa Calobra, which boasts 2 beaches trapped between the cliffs here.
Making this a very unique spot on the island, getting to Sa Calobra is absolutely one of the top things to do in Mallorca.
In particular, the beach of Torrent de Pareis, which is about 100m long, lies at the end of a deep gorge, via a 14km long road that has no less than 12 hairpin bends.
And this road was only constructed in the 1930's, making getting to this place via any method other than a boat, impossible before this!
Confident drivers and riders can drive or cycle themselves here now but, for those less confident (hola!), there's a public bus from Alcúdia or a ferry from Port de Sóller that might suit you better!
Whichever way you get here, just don't miss it!
#11 Cycle, Cycle, Cycle!
Which brings me nicely to my next point (and yes I can't believe I've got as far as number 11 on this list and haven't mentioned it yet!), because absolutely one of the top things to do in Mallorca is cycle!
Catering to 2 wheel enthusiasts of all abilities and ages, Mallorca's cycling opps range from sightseeing tours and easy jaunts along the seafront from Palma, to incredibly tough, long-distance trails that test even the fittest and most committed!
You can also choose from multi-day cycle routes (that will have you carrying everything and staying somewhere new each night) to adventures where you'll be based in one spot and enjoy superb day cycles from there.
If you don't want the hassle of bringing your own, bikes can easily be rented in Palma, and the best places to then head for most of the island's cycling are the northeast and northwest sections of Mallorca.
#12 Spend Some Time in Palma
And while I've mentioned Palma as the place here to hire bikes, I don't want to do this city an injustice by not saying you should definitely spend at least a bit of time exploring this gorgeous capital while you are in Mallorca.
For Palma was also a huge surprise for me, thanks to its beautiful Old Town and stunning coastal setting.
Don't miss the Cathedral or the Santa Cataline markets here… find out more in this post I wrote all about the best things to do in Palma de Mallorca.
#13 Explore the Caves
And across the other side of the island, in the east, you can't miss the amazing caves which are defo one of the best things to do in Mallorca.
Las Cuevas del Drach, as they are known, extend 1200m into the earth and reach an impressive depth of 25m below ground level.
Although this is one of the island's most popular tourist attractions, it's definitely worth booking in advance to explore these formations, including a boat ride on the beautiful Lake Martel, which can be found within the caves and is one of the largest underground lakes in the world.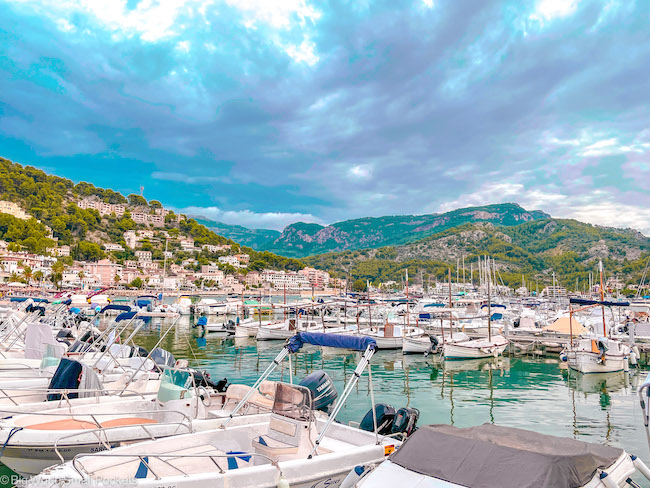 #14 Snorkel or Scuba
And if getting out on the water, or below it, sounds like a super fun thing to do, then you can't miss the chance to snorkel, or even scuba dive, when you visit Mallorca.
We snorkelled off both the northwest and northeast coasts when we here as, if you have your own gear, it's super easy to just hop in.
Otherwise, for scuba dive lessons and equipment, you'll want to head either to Port de Pollença or Palma and its surrounds.
The latter of these is also where you can rent SUP gear too if that floats your boat.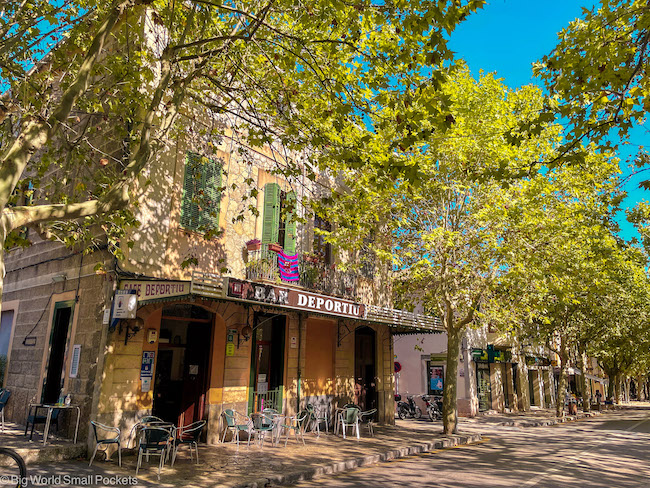 #15 Head to Port de Pollença
So while we're on the subject, heading to Port de Pollença is another top pick on this list of the best things to do in Mallorca.
Yes it can be touristy, but it's not as resort-laiden as you might fear and the beach is beautiful.
The inland town of Pollença itself is also gorgeous and well worth an explore.
BTW: You'll notice a lot in Mallorca that towns have both inland and coastal sections i.e. Port de Pollença and Pollença, as well as Port de Sóller and Sóller.
In general, the coastal towns are beach-focused and more touristy as a result.
In contrast, the inland town tends to have less going on, but can be more charming and quaint as a result.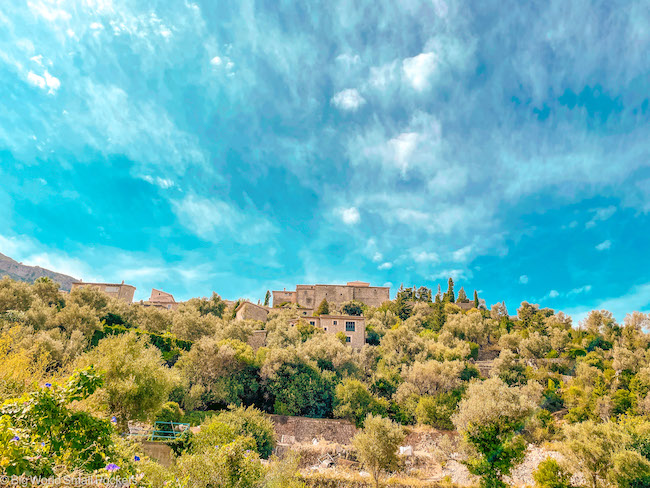 #16 Snap Valldemossa
And talking of charming and quaint, you can't miss the chance to snap the beautiful northwestern town of Valldemossa when you're in Mallorca.
One of the most picturesque places on the island, the beautiful stone buildings here, adorned with colourful shutters and set amidst the mountains, are delightful; and top of the attraction list in this town is definitely the Carthusian Monastery.
That said the hiking trails, shops, galleries and restaurants of this stunning spot shouldn't be missed either!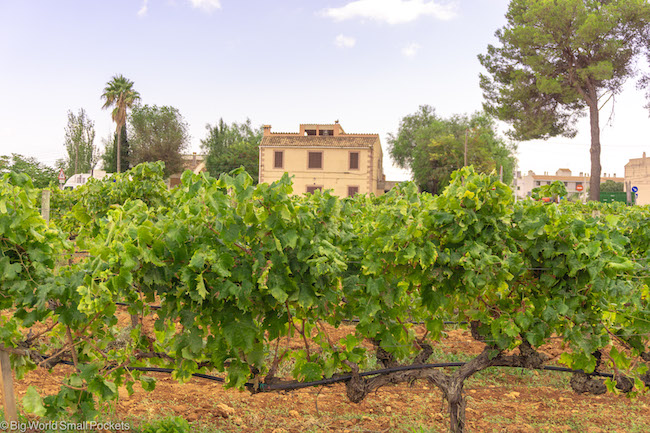 #17 Marvel at Fornalutx
It's a tough call, because I know I've named a lot of charming towns on this list of the top things to do in Mallorca, but in general, it's Fornalutx that gets the highest praise.
Hard to believe given the level of competition, but there it is!
In fact, this spot is often named the prettiest town in Spain and dates back over 1000 years.
Please go for yourself and see.
Then come back and let me know who wins your title in the comments!
#18 Find the Best Beach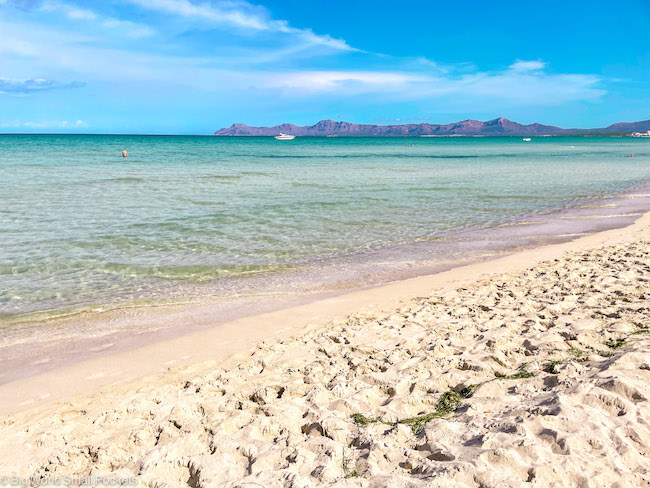 So we've covered the prettiest town, but what about the prettiest beach in Mallorca?
After all, wouldn't seeing that definitely be one of the top things to do on the island?
Well yes, actually it would, but again the competition is tough.
For me, the eastern sandy gem of Platja de Muro is up there with its sweeping bay curve and impeccably clear waters.
That said, further down the east coast in the southern half of the island, Caló del Moro is another strong contender with its turquoise waters, incredible sunsets and cosy cove feel.
Both gems… and there's more!
Discover my best 9 beaches in Mallorca here or get out there and find yours!
#19 Horse Ride
And if you're out on the east side of the island, then you really can't miss the opportunity to enjoy some horse riding – certainly one of the best ways to take in Mallorca's gorgeous views.
Leaving from Alcúdia, 2 hour horse riding tours offer a pick up before taking you into the mountains to enjoy the stellar views of the bay below on horseback.
#20 Spend a Day (or more) at Santanyí
One of the island's creative hubs and yet another place that has inspired artists for years, is the beautiful town of Santanyí in the southeast of the island.
With a lovely community that hosts a regular Saturday market, through to the amazing food scene here, the galleries and art workshops, the live music opps and the chance to take a boat trip to the wonderful nature park of Cabrera – this small town boasts a lot for you to enjoy!
#21 Wine Taste!
And how could I forget?!
Last but not least on this list of the top things to do in Mallorca it's wine tasting!
Who knew this island had such an established wine scene?
Not me, but it sure does and with lots of vineyards (from small scale producers to more commercial operations) offering tours and tastings, there's no reason not to get involved in this wonderful activity.
Highly recommend comes Macià Batle, where we had a fabulous experience that was booked very last minute!
Or check out this top-rated wine tour with tastings and a picnic – oooohh!
How to Get to Mallorca?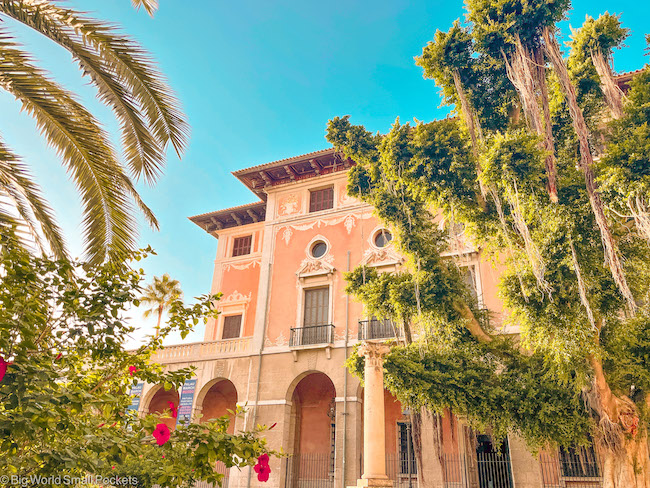 Palma holds Mallorca's only international airport.
As such, unless you are getting a ferry from Barcelona, it's highly likely you'll be looking for a flight to Palma to get to Mallorca.
Flights arrive regularly here from many European capitals, including several London airports.
Budget airlines offer the best deals (if you don't have any check-in luggage), otherwise you might be surprised by the affordability of regular airlines such as British Airways when you include checked luggage.
The best way to check is to use a comparison tool of course and, as always, I suggest Skyscanner for the job!
When to Visit Mallorca?
No question in my mind that the best time to visit Mallorca is between the months of April and October – this is when the warm weather will allow you to take full advantage of the island's beauty at its best.
Just beware that in July and August especially, the island can experience some very high temperatures – think mid 30 degrees plus – so do bear that in mind if you're not a fan of the heat or you want to enjoy some more active adventures.
When I visited in mid-September the temperatures were still in the high twenties and very pleasant.
How Long to Visit Mallorca For?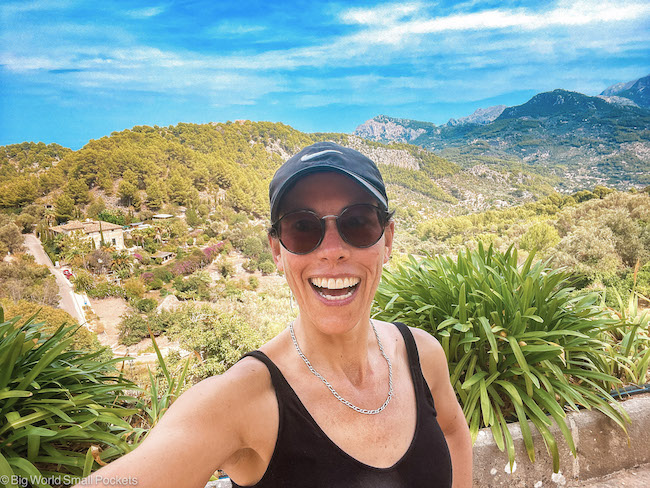 Most people visit Mallorca for 1-2 weeks.
With a fortnight up your sleeve you'll have plenty of opportunities to explore most of the island – perhaps moving and basing yourself in different locations to explore the different parts more easily.
With just one week to visit this island, you can still see a lot, but may have to choose a certain region i.e. the north to avoid overstretching yourself.
The upside to this however, is that you've always got a reason to return and explore the parts you didn't yet see!
How to Get Around Mallorca?
When it comes to getting beyond Palma to the rest of the island, there are certainly local bus options you can use – although these can be infrequent. It's best to check timetables here.
Otherwise, unless you are planning to stay in a resort and not move, the best option for getting around Mallorca is to rent a car.
This will give you the freedom to get around and explore all the hidden beaches and cute towns you wish to.
I usually rent a vehicle with Thrifty Car Hire as they operate globally and have some great rates.
Best Places to Stay in Palma and Surrounds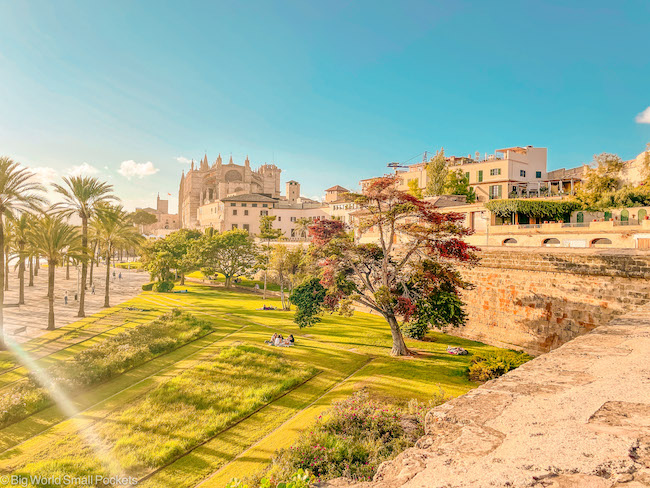 Ideal for those who don't have long to explore Mallorca, Palma the capital is also a top place to stay for those who don't want to hire a car (the airport is just a short taxi ride away) or for those who want to soak in some of the island's top cultural and culinary spots.
Here's my top 3 picks for places to stay in Palma…
Otherwise, if you want to be close to the capital, but stay near the sea, here's my recommended places to stay at the beaches nearby…
10 Packing Essentials for Mallorca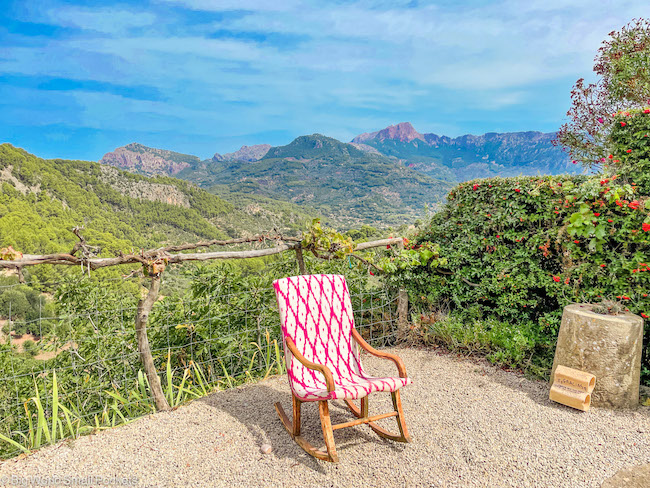 Travel Insurance for Mallorca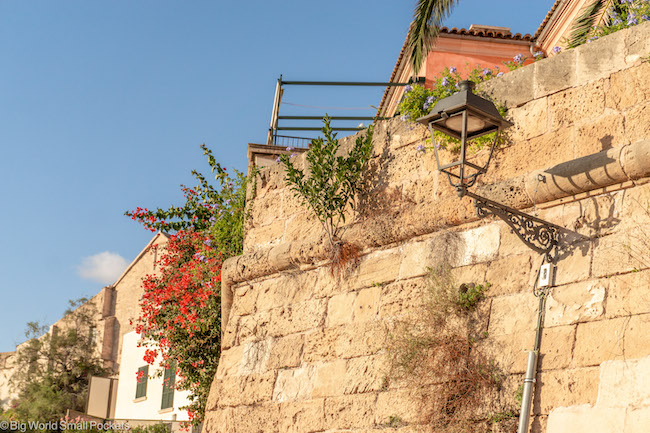 World Nomads offers simple and flexible travel insurance. Buy at home or while travelling and claim online from anywhere in the world.
Alternatively, if you're a long-term traveller, digital nomad or frequent remote worker seeking travel health cover, check out Safetywing's Nomad Insurance policies.
Where to Travel After Mallorca?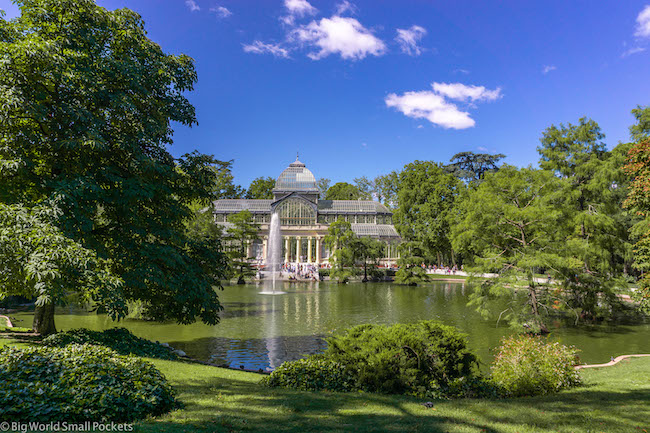 If you still have time for more travelling after Mallorca (and lucky you if so!) then you may want to head to Barcelona, as easy and regular ferries and flights run from the island to this excellent Spanish city.
Check out my top Barcelona itinerary here for more info.
Otherwise, you may want to explore elsewhere in Spain – the capital Madrid, the city of Valencia and the amazing region of Andalusia all come highly rated by me!
PIN IT TO PINTEREST!
So there you have it folks, my top list of the 21 unforgettable things to do in Mallorca.
Have I convinced you to visit this magical island yet?
I hope so, because you won't regret it!
Tell me yes or no in the comments box below…