On this trip to Southern and Eastern Africa, I've been reminded (a lot!) about the trials and tribulations of international border crossing!
Entering and exiting no less than 5 countries in the first 2 weeks of the Absolute Africa overland trip, it's safe to say I had it pretty down pat by the time we got into the third week!
And such, it was a good reminder for me to put together a post I thought would be useful for others looking to cross a lot of international border on their next trip.
So here they are, my 10 big mistakes you should avoid when international border crossing!
---
Related Posts
---
This page contains affiliate links meaning Big World Small Pockets may receive a small commission on any purchases at no extra cost to you.
---
#1 Not Researching Before Leaving Home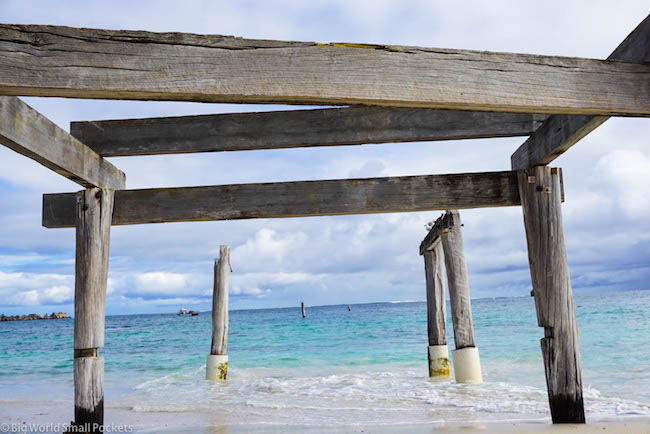 First up on my list of the 10 big mistakes to avoid during any international border crossing is something to consider before you've even left home!
Yup, not researching the visa information concerning each and every country you'll visit before you set sail is a huge no-no!
For a start, you'll likely have better access to the internet before you leave home, but you'll also have the resources to apply for any visas you need to in advance (such as the combined East Africa Visa or an Indian visa).
In addition to this, you'll also be able to find out the criteria for obtaining any visas required, such as whether you need proof of a flight out of the country to be granted entry.
Knowing all this sort of information before leave home is going to save you a lot of hassle and money, as well as significantly reducing the chances of your entry into a country being denied.
Key Websites to Check for Visa Information

For US Residents: https://travel.state.gov/content/passports/en/country.html

For British Residents: https://www.gov.uk/foreign-travel-advice

For Australian Residents: http://dfat.gov.au/travel/visas/pages/visas-for-australians-travelling-overseas.aspx

For Canadian Residents: https://travel.gc.ca/travelling/advisories
#2 Not Allowing Enough Time
Not only do you need to research any visa information you'll need before you leave home when it comes to international border crossing, but you also need to do this well in advance.
In fact, I suggest around 4 weeks before your trip actually starts.
That's because not allowing enough time to get your visa paperwork in order ahead of time is definitely one of the 10 big mistakes to avoid during any international border crossing.
If you have to apply for visas in advance, they might take weeks to come through; and if you have to buy return flights you'll want to do that as soon as possible to stop costs escalating as well.
#3 Not Having the Right Documentation
Being organised when you get to a border is definitely key to ensure the crossing goes smoothly.
For starters, making sure you have your passport accessible and out of its passport cover will help make your border crossing smooth.
Secondly, making sure you have your vaccine card handy – potentially to show your yellow fever certificate, which is definitely required for entry into some countries around the world – is a good idea.
Lastly, get any visa paperwork ready before you go to see the official, including filling out forms and letters of approval.
#4 Not Having a Pen with You
It's a simple one, but it's certainly one of the top things to remember when navigating an international border crossing.
Not having a pen on you in order to fill out any visa paperwork is a classic mistake that could you leave floundering at a border and wasting valuable time.
#5 Not Having the Correct Money
Making sure you have the correct money to pay for any visas is crucial when it comes to international border crossing.
In order to avoid the hassle of officials not having any change to give you in return, making sure you have the correct amount in the correct currency is a definite win!
Remember at borders, especially land borders, it really is about getting in and out as quickly as you can, so making sure you have correct money is certainly going to speed things up.
#6 Being in a Rush
Ha Ha Ha… well that said, if you're in a rush to cross any borders good luck!
Ok, well some can be better than others, but depending on the queue when you get there, the amount of admin required and the amount of officials on duty, crossing international borders can be quite the lengthy process.
Things tend to be worse if you're crossing by land, crossing in a less economically developed country and crossing during the afternoon.
We suffered from all 3 of these conditions when we crossed from Zimbabwe to Zambia and it took us over 3 hours!
That said, I've waited just as long at a US airport passport control, so you can't always pick it!
#7 Not Being Polite
For goodness sake people, if there's one thing you need to be towards any border official standing at the gate of a country you want to enter it, it's polite!
Yes, the individual in front of you at a border really does have a lot of power when it comes to deciding your entry fate, so whatever you do, just remember a smile and a friendly greeting can go a long way.
Be compliant, be obliging and answer their questions honestly and openly.
If you've got nothing to hide, there's no need to act like a jerk!
#8 Taking Pictures
This is classic mistake often made by the novice traveller at a border crossing, so I'm going to spell it out here.
Do not take any photos while you are at a border
Officials don't like it, especially those in some of the less politically stable countries around the world, and it's certainly not going to help your chances of getting into a country if you're standing there snapping away!
In fact, this was something the guide on our Africa overland trip specifically warned us about and I've also seen a few tourists getting into trouble for this in other parts of the world…. so be warned!
#9 Not Keeping an Eye on Your Stuff
Border crossings, particularly those on land, are notorious places for theft and robbery when you're travelling.
With all the commotion and paperwork going on, it's easy to put your stuff down for a minute and then not keep your eye on it.
And sure enough, when you do turn around, it's gone.
Sadly this is a more common disaster for solo travellers, who don't necessarily have anyone with them to help keep watch over their belongings, so lone wanderers you have be warned!
That said, there are a few things you can do to help avoid being robbed at a border.
First, hang 1 backpack (probably your smaller day pack) on your front, instead of your back.
Secondly, keep your other backpack firmly between your feet and / or legs while you shuffle in the queue or complete any paperwork.
Do regular checks on your stuff and just be aware of people around you too… I know it can be hard when there's lots going on, but doing these checks is definitely going to save you a lot of hassle in the long run.
Investing in an Anti Theft Backpack can really help in these situations. I love my Bobby Anti Theft Backpack, which is ideal for crossing busy international borders.
#10 Get Exit and Entry Stamp
It might sound obvious ahead of time, but you won't believe how many people forget to check the passport stamp they've been given when they leave border control.
Please people, make sure you've got your requisite entry or exit stamp after the official has handed your passport back and please make sure you check the details of it too!
This is particularly crucial when dealing with entry into a country.
Make sure you double-check the dates on your entry stamp as well as the number of days you've been given.
This crucial for making sure you have enough time to explore what you want in a destination without overstaying your visa and getting a fine.
Make sure you get a receipt if you've paid for your visa too. After all, for us budget traveller's there's nothing worse than having to pay twice!
PIN IT TO PINTEREST!
So that's my list of 10 big mistakes to avoid when international border crossing.
Do you have any tips and trick to add?
What's your worst border crossing experience?!