No pressure, but picking a travel buddy is one of the biggest decisions you'll make when you decide to go adventuring around the world!
Few things will impact the success or enjoyment of your trip in quite the same way, so selecting a suitable travel partner really is crucial to having the best time possible.
For this reason, many people decide they want to travel solo, but if you're set on going with someone, it might be good to bear a few things in mind when choosing who it will be.
After all, if you're adventuring in foreign lands with someone you know, there is little doubt you'll be spending a lot of time in their company.
In order to aid your decision-making, here are 7 key criteria I definitely think you should consider when picking your travel buddy.
---
Related Posts
---
This page contains affiliate links meaning Big World Small Pockets may receive a small commission on any purchases at no extra cost to you.
---
#1 Similar Budgets
Making sure you have similar budgets for your trip is key when it comes choosing a travel buddy you'll have a good time with.
There's nothing worse than being stuck with someone who has barely a cent to their name if all you want to do is stay in luxury hotels.
Visa versa, life will be pretty miserable on the road if you're continually worried about going broke just in order to keep up with your partner.
Making sure you discuss your budgets with any potential travel buddy before a trip i.e. talking about how much you each have and how much you each expect to spend, will definitely give you a good sense about whether somebody will be right for you travel with.
#2 Share Interests
Sharing similar interests is also crucial when it comes to choosing a travel buddy that you're compatible with.
If your friend's idea of a good holiday is simply to lie on the beach all day, while you'd be bored out of your mind doing this, then you may want to reconsider your partner options!
Sure you don't have to do everything the same (see tip #7), but it is a good idea when choosing a travel buddy to make sure a lot of your interests overlap.
Do you both like outdoor adventure for example?
Arts & Culture?
Shopping?
Whatever it is, make sure there is plenty of common ground so that you are able to enjoy things together during your trip without constantly feeling like your time is being compromised.
#3 Same Body Clocks
Are you an early riser or a serial night owl?
Knowing this is really important when it comes to choosing a travel buddy.
In the same way that having similar budgets and interests are key criteria, having similar body clocks will also help both of you have a good time when you're away.
If someone prefers partying all night and sleeping all morning, while their friend likes to be in bed with a hot cocoa at 9pm followed by a hike at dawn, then chances are both people in this situation are going to get woken up at a time they rather wouldn't be!
Not a good foundation for a harmonious travel relationship I can tell you!
Ideally, you want a travel buddy who likes to be active at the same time of day as you, otherwise you risk misery ensuing!
#4 Simple Communication
Making sure you can communicate simply with the person you're eyeing up as a travel buddy is absolutely essential.
Traveling with someone who is perhaps easily upset, offended or annoyed might not work out that well in the long run as tensions are sure to rise at one time of another.
Try to choose a travel buddy you feel you can talk to easily, that listens and generally understands your point of view.
Are they likely to voice any concerns they have, rather than let grudges simmer and turn into anger?
Just remember, difference and difficulties are likely to occur between you and your travel buddy, so choosing someone you feel at ease speaking with is really important.
#5 Good Under Pressure
There is no denying it, travel can be stressful at times; it can be difficult and unnerving.
Personally speaking therefore, I would never want to travel with someone who got themselves all worked up and agitated easily – selecting somebody who is good under pressure is certainly one of my key criteria when picking a travel buddy.
Ideally, I like people who are calm in stressful situations and who can think, and express themselves, with a cool-headed and rational mind, especially when things are potentially getting a bit dangerous or scary.
If someone I know near me is calm, then this also helps me to feel calm – and the opposite is also true.
I can't imagine many things worse than picking a travel buddy who got hysterical over every small mishap or mistake.
#6 Flexible
Sticking with this theme, flexibility is another key criteria I look for in a travel buddy.
Invariably when you're on the road, life doesn't always go according to plan.
As such, I need to travel with someone who is ok with this and easily adaptable when new situations, possibilities and problems arise.
It's easy to get grumpy, irritable or upset when things don't go according to plan, but I always want to travel with someone who works hard to make the best out of a situation and who deals positively with the options on the table.
As such, flexibility, and an optimistic outlook within this, are key factors for me when picking a travel buddy.
#7 Independent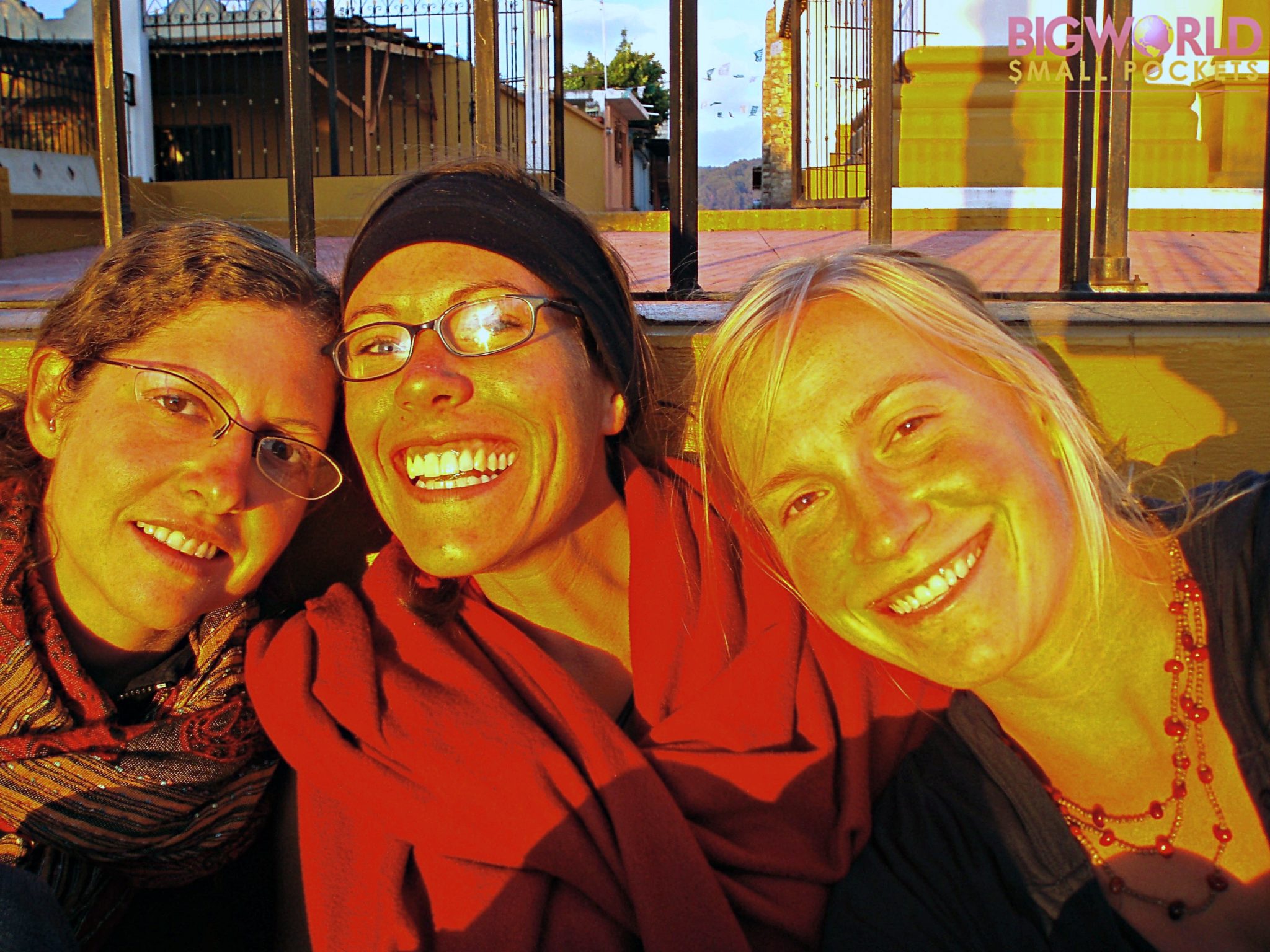 In saying independent, I mean that I wouldn't want a travel buddy who couldn't leave my side.
I'm sorry, but there it is.
In fact, there are few things more annoying for me than adventuring around the world with someone who is resistant to go off and do their own thing from time to time.
After all, a bit of personal space is no bad thing and can really rejuvenate a travel relationship and give a fresh perspective.
Trying to speak about whether someone might consider traveling solo for parts of a trip, or whether they expect you to do everything together, is a key discussion to have when picking a travel buddy.
And, if you're anything like me and you need personal space, knowing your limits and being able to voice them is also very important.
LIKE IT? PIN IT!
So there you have it, my 7 key criteria to consider when picking a travel buddy.
What is your advice in this area and do you have any stories to share?
Has adventuring with a travel buddy generally worked well or not in your experience?
I'd love to hear…