Hindsight is such a wonderful thing isn't it!
It's always very easy to look back on a situation and see the mistakes you made, but it's not quite as easy to recognise them in the moment!
This can be especially true when you're travelling. Being surrounded by new things and new places, it can be hard to process all the unique information you're being bombarded with.
And that's why it's so easy to make travel mistakes.
However, knowing a little a bit about those travel blunders others have made before you can certainly help prepare you for similar circumstances.
So here, in the belief that sharing is caring, one traveller shares with us their 4 biggest travel fails and how you can avoid them.
---
Related Posts
---
This page contains affiliate links meaning Big World Small Pockets may receive a small commission on any purchases at no extra cost to you.
---
#1 Losing a Passport!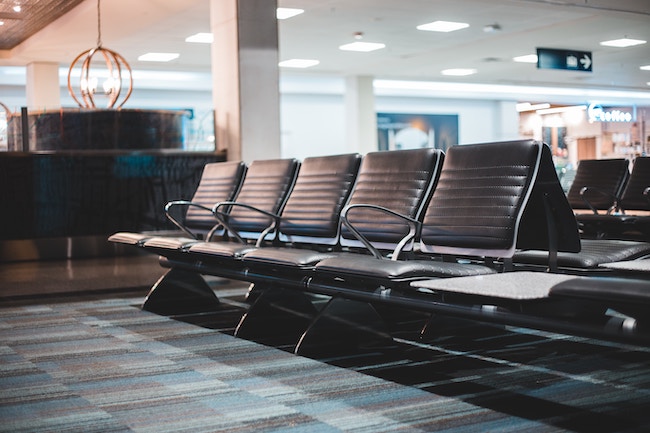 What's the #1 rule for any traveller?
Never, ever lose your identification!
Whether you're travelling domestically or internationally, you never want to lose that document that says who you are.
Well guess what this roamer did on his way from Barcelona to Lisbon with a couple of weeks before he left to China? Yes, I did!
We were rushing to try and catch the overnight bus from Madrid to Lisbon and in the fiasco I left my passport wallet with our Eurail Passes and my passport on the train.
Some time had passed before I noticed that my passport was missing, but we rushed back to the train station and hoped that customer service was still open.
Luckily it was and we explained to the representative what had happened. After they checked the train and came back empty-handed I started to freak out.
What was I going to do?
Would I still be allowed in China without my visa?
As I spiralled into my own negative thoughts, Laurie was being more calm. That's when she remembered our train number and told the representative.
After a couple phone calls and what seemed like years, a man appeared with my passport wallet. I swore I saw a ray of light shining on him and angels singing in the background!
Thankfully we were able to continue our trip as planned and we had a great time in Portugal.
After this incident I would constantly make sure I had my passport every time we got out of a cab, train, bus, etc. It became a running joke but at the time it was not funny!
I learned that you really need to keep calm in order to handle this sort of situation.
As a traveller, you just can't overreact every time something bad happens because trust me it will happen!
#2 Forgetting To Apply for a Visa!
Our plans after Chiang Mai were up in the air.
Eventually we would end up in India because our flight to South America departed out of New Delhi, but before then we didn't know what to do.
We decided to head to Bangkok and explore this great city.
During our last few days there, we ended up meeting a nice couple who had just come from India. We exchanged tips and even exchanged currency; this was very lucky for us because there was actually a money crisis plaguing India at that time.
On our last day in Bangkok (our flight was leaving around 6pm to Bangalore) we met our friends for breakfast.
During our conversation the word visa was mentioned and immediately Laurie and I both looked at each other and said "Fudge".
Only we didn't say "Fudge".
Yes, we had forgotten to apply for our Indian visas.
Since the visa application is done online we had procrastinated about filling them out and evidently forgotten to do so in the end.
So now we had a flight taking off that evening to India with no visa to let us into the country.
What to do?!
Our travel insurance wouldn't cover a stupid move like this and we tried talking to the airline, but they did not give us any pity.
As we cursed up a storm, the sweet staff at our hostel tried to help us.
We applied for our visas online with their help and then booked a new flight for 2 days later to New Delhi (in case our visas weren't approved right away).
Of course, we had to eat the cost of the flight tickets we'd missed and the extra accommodation costs in Bangkok too.
As it turned out, our visas were approved the very next morning, which hurt even more knowing we could've applied for them the day before our flight.
So please, learn from our mistake!
For each country you visit, research their visa requirements and apply for them as soon as you can! Avoid this costly mistake!
#3 Going it Rough!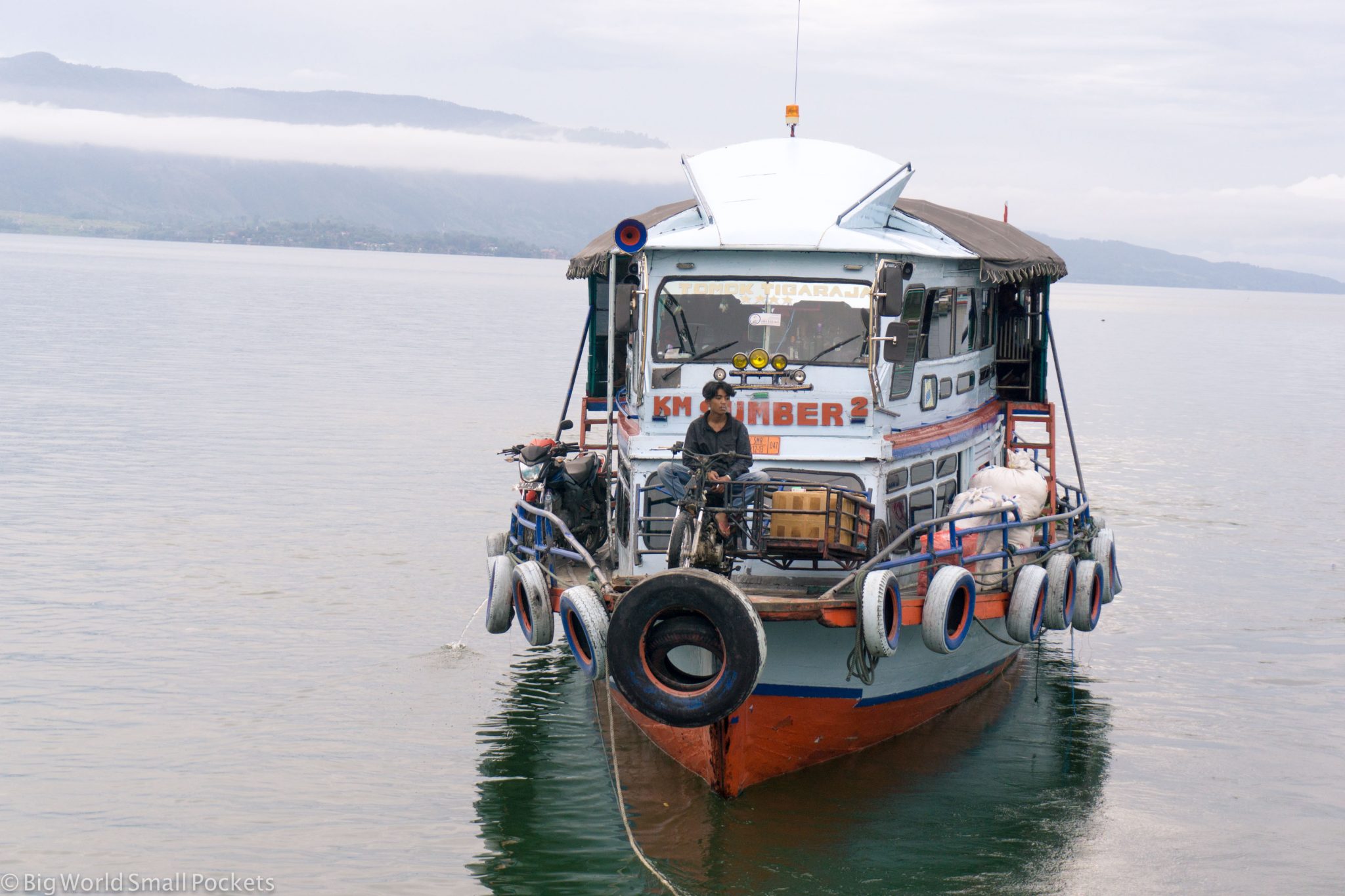 Before we went away for 6 months we researched what other travellers thought we should bring; the essentials as it were.
Some people mentioned toilet paper but we were starting our adventures in Europe so we figured it wouldn't be an issue.
Well for the most part it wasn't, until we arrived in Naples that is!
On our second day in Naples we decided to go to the laundromat and came across this little place where the lady offered to do our washing for us while we walked around.
Sweet!
So off we went for a cappuccino, a pastry … and an Aperol Spritz.
We had become quite fond of Aperol Spritz because they are so refreshing after walking around in the warm weather.
As they were being made, Laurie decided to go to the bathroom.
Luckily she looked before she went, because the bathroom was out of toilet paper.
She comes out and asks the gentleman for more paper.
Well, they are out.
Okay, but she has to go.
What to do?
Well, he hands her the paper that they wrap the pastries in. I can only describe this as a cross between wax paper and construction paper.
So, as you can imagine, it wasn't too pleasant for her.
Since that day in Naples, we've always carried multiple small rolls of toilet paper with us, which have come in very handy in many parts of Asia, especially India, and on the Inca Trail.
So no matter where you are, learn from us and realise that it's always good to have some toilet paper handy!
#4 Reading the Small Print!
After crossing the border from Belize into Mexico we were excited to travel up the coast towards the Yucatan Peninsula.
We decided to rent a car because this would allow us to stop wherever we wanted.
Laurie had done some research and discovered it was possible to pick up a rental in one city and drop it off in another.
This fitted well with our plans, so we booked a deal through Expedia, purchasing rental insurance on top.
Getting to Chetumal, we eventually find the rental office and the relevant agent.
Once there however, the agent tells us that we need to buy insurance.
But what about the insurance we already paid for?
No, because we are in Mexico you need extra.
Okay how much?
An extra $200.
What?!
So we call Expedia.
As Laurie gets them on the phone, I look up the email that confirmed our reservation.
In the email, it specifically says DO NOT purchase the insurance from the travel agency and warned that in Mexico, specifically, they will try to charge you for extra insurance.
As Laurie is having no luck with Expedia, I bring the email to the agent's attention!
Well, he quickly tells us he'll forego the insurance if we pay in cash.
Ah Ha!! You know what?
No thank you.
So we get our bags out of the trunk and head out on our way.
Sadly the rental company didn't even have the decency to drive us back, so we ended up walking into town with our 65L backpacks that weighed about 15 kilos each.
After a wasted afternoon we eventually find another agency, National, that was cheaper and decided to go with them.
In the end, we had a wonderful road trip, stopping in Bacalar and ending up in Tulum. It was just unfortunate that we didn't have more time because of the shady agent!
So if you ever rent a car in Mexico, go directly to the agency office or book directly on their website. We've never had a problem doing that before and after the Expedia experience, that's definitely what I would advise.
These moments were frustrating, but looking back on them they are filled with humour and lessons learnt!
I hope you've had a bit of laugh at my expense reading them, but also that you'll learn from these mistakes and avoid these travel fails in the future yourself.
Happy travels!
---
After selling his belongings and backpacking for 6 months, Edgar, one half of A Couple Of Roamers, returned home with a different outlook on life.
Now living a simpler life, he is determined to take what he's learnt on the road and bring it to his everyday life.
You can follow his adventure now on Facebook and Instagram.
---