It has been said that I'm the Queen of budgeting.
Ok, well maybe that's mostly been said by me or others thinking I'm cheap, but let's not get distracted from the point – the ability to save money for travel is one of my key skills!
And over the years I've had a lot of time to hone it too!
Yes if there was any "sensible" life skills learnt by a nomadic soul like mine it has been how to make the most of my meagre financial situation.
BUT BE WARNED FOLKS!!
If you're really wanting to save money for travel, then you've got to understand successfully growing your bank account largely depends upon you making some sacrifices.
This task is neither fun or enjoyable.
However that feeling of sitting on a plane or a bus or a train, about to start the journey of a lifetime, knowing you, and only you, worked hard to get there, makes it all worthwhile in the end!
So, if you really are up for seeing the world then listen up, here's 16 tried and tested ways you can save money for travel.
---
Related Posts
---
This page contains affiliate links meaning Big World Small Pockets may receive a small commission on any purchases at no extra cost to you.
---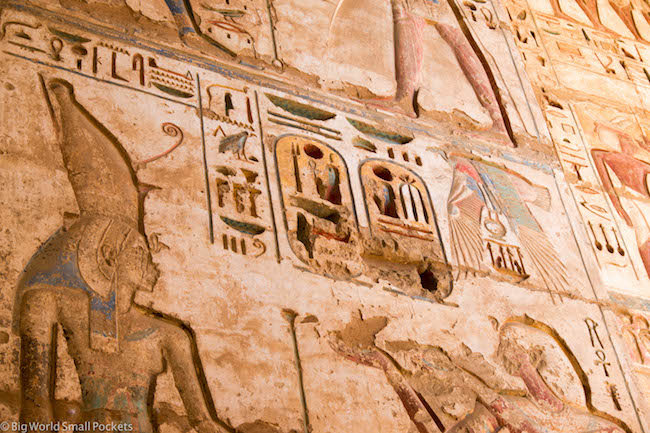 #1 Fix your Figures
When it comes to saving, knowing exactly what your financial goals are is a great first step.
Work out how much you ideally need to travel (based on your destination and timeframe) and then divide this by the number of months until your intended departure.
Breaking down your saving goals like this will make them seem more attainable.
You'll then have a clear idea of how much you need to save each time your monthly paycheck rolls in.
#2 Siphon Off into a Saver
Getting an online savings account that accrues interest is one of the best ways to save money for travel.
The next step is to set up a direct debit to that account the day after your paycheck comes in and then forget about it!
Pretending you don't have the money that has already gone off into your savings account, and not letting yourself touch it, is a great way to keep your money growing.
#3 Piggy Bank It!
As well as topping up a savings account, I also recommend putting any spare $2 & $1 coins you get straight into a piggy bank or glass jar.
It's amazing how quickly these add up without you really noticing them.
Personally, I love the piggy banks that you have to smash to open because that way, I'm not tempted to touch my savings ahead of time.
#4 Make it Even
A sneaky little trick I often employ when trying to save money for travel is to keep my bank account at a round number i.e. $350 or $700 or $1025.
What I do to maintain this even number is syphon off any excess into that interest saver I have set up.
For example, if my account is it at $444, I then transfer that $44 into my savings.
On top of the regular transfer and the piggy bank coin stash, this is another great way to grow your savings without realising!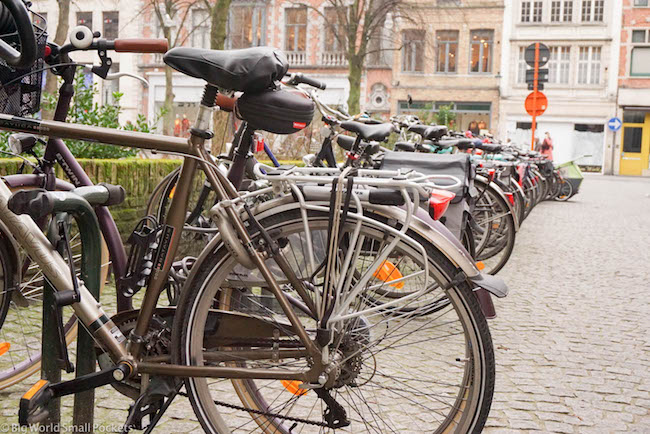 #5 Make a Note of it
Taping a note to your bank card which says something like "do you want to travel or not?" is a great way to make you think twice about spending all that hard-earned cash
Look if it's the guilt method that works, then it's the guilt method that works!
You just gotta work it people!
#6 Log Everything You Spend
This is one of my favourite ways to save money for travel because it combines my love of list-writing with my love of being a tight-ass!
Essentially, a key part of saving some coin is becoming aware of where you're currently spending it.
Knowing this will give you some important ideas about where you can cut down your outgoings and by how much.
So for the first month of your serious spending project, I recommend writing down a list every evening of everything you've spent that day – what the item was and how much it cost you.
Having a very visual catalogue like this will soon wake you up to how much money you waste on incidentals like coffee, make-up, magazines or drinks out and will soon start making you think twice about whether you want to keep this spending behaviour up … or not!
#7 Use your Security Deposit Wisely
When you hit the road, chances are you're going to be leaving your flat, unit, apartment or house behind.
Moving out a few weeks ahead of time and sleeping for free with a mate or parent can be a great way to save a bit of extra money for travel.
In addition to this, using the security deposit from your rental accommodation to pay for your flights is a great way to cover this large one-off travel cost without dipping into your other funds – woo hoo!
#8 Park the Car
If at all possible, limiting your car use to the weekend and using public transport during the week instead is a great way to save money for travel.
Not only is this a win for the environment too (so your conscious will feel good), but you can easily use the time sat relaxing on the train or bus, instead of behind the wheel, to research more about your travel destination!
Now that sounds far more exciting than a traffic jam to me!
#9 Travel Insurance
When it does come to using your car, price comparing your current insurance policy to see if you can get anything cheaper can be an easy money saver.
Often swapping policies or threatening your current insurer that you will (!) can save you as much as $200 – that's the cost of your travel insurance covered instead!
World Nomads offers simple and flexible travel insurance. Buy at home or while travelling and claim online from anywhere in the world.
Alternatively, if you're a long-term traveller, digital nomad or frequent remote worker seeking travel health cover, check out Safetywing's Nomad Insurance policies.
#10 Make Your Own Morning Coffee
Just think, rather than spending $5 a day buying a coffee, you could make your own and save almost $2000 per year.
I have an Italian stovetop espresso maker that I wouldn't live without, mostly because it's a real winner when it comes to saving money for travel.
With a little effort, it helps me enjoy my morning caffeine fix for less than half the price and it's small enough that I can pack it in my backpack too – sweet!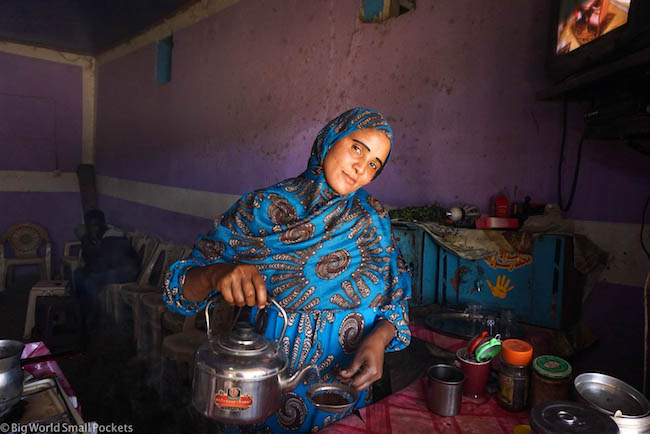 #11 Limit Eating Out
Eating out is one of the biggest expenses in our everyday lives and you'll be amazed how much extra you'll save if you make a blanket rule to forego this treat.
But don't worry, this doesn't mean abandoning your social life.
Instead just meet your friends for a drink, rather than dinner, or cook up a fantastic meal at your house and invite some mates round to share it.
#12 Cut Down the Drinking
Skip drinking until the weekend and put the money you would have spent during the week straight into an empty bottle to enjoy during your travels instead.
Or why not try 'Dry July' or a detox during January and save your drinking money over the course of a whole month.
I bet you'll be amazed at how much it amounts to 😉
#13 Sell Your Stuff
Getting rid of any unwanted things can be a great way to save some cash.
It can also be a great way to help clear out your apartment and condense down all your stuff into a backpack too!
Check out your local "for sale" Facebook groups and eBay to make money from selling books, clothes, car parts and exercise gear.
My favourite is Amazon, which I used to sell all my textbooks from university and made over $400!
#14 Find the Free
One of the best ways to save money for travel is to seek out and enjoy all of the things that are free in and around your hometown.
Most cities have free museums, galleries or exhibitions, while more rural locations offer beach walks, waterfall swims and forest views, all of which can be enjoyed for nothing.
So start picking activities that don't cost anything to enjoy and save the money for some adventures abroad instead.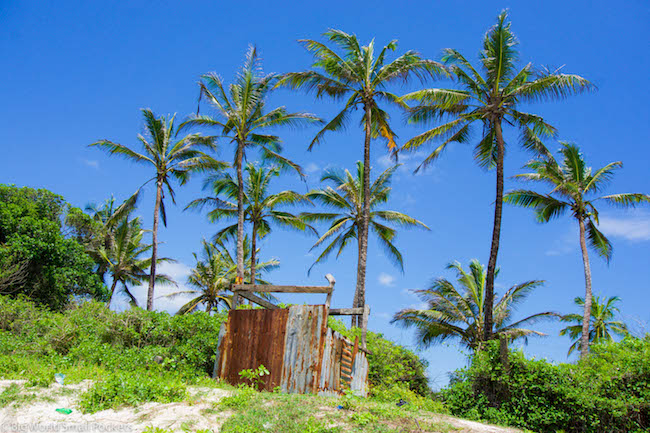 #15 Get Down with the Deals
Now I'm not suggesting we all turn into fanatical coupon ladies here, but shopping with saving in mind can be a great help.
I recommend always checking your local supermarkets for deals and basing your weekly shop on those products that are on sale or special.
If there's a discounted product that you use often, then don't be afraid to stock up when it is at its cheapest – you'll accrue the money back from this bulk-buy in no time!
#16 Get a Second Job
Yep, working more makes it easier to save money, not only because you have a greater income, but because you have less opportunity to spend more too.
If you work 9-5 then see if you can pick up a casual weekend job for a few months as well.
After all, who needs sleep right?!
Babysitting, dog walking and delivery work isn't hard, but it can make all the difference when it comes to saving those cents.
PIN IT TO PINTEREST!
So there you have it, 16 of the tried and tested ways I save money for travel.
Hopefully they'll have you enjoying your taste of freedom sooner rather than later too!
And please, do let me know what are your best saving tips for travel too?