Now we all know about Airbnb (or least, we should do… if you don't, where have you been hiding?!) and we all know how brilliant it can be.
Cheap accommodation, local hosts, homes away from home.
Perfect!
But as its popularity has grown, so has the criticism and problems associated with Airbnb and now, it seems, it's not all as perfect as we once thought.
So with questions and concerns popping up everywhere these days around the famous sharing economy accommodation site, I've decided to address some of the pros vs the cons of the service as I see it and ask – is Airbnb still a good thing?
---
Related Posts
---
This page contains affiliate links meaning Big World Small Pockets may receive a small commission on any purchases at no extra cost to you.
All views are my own and subject to personal perspective.
---
Safety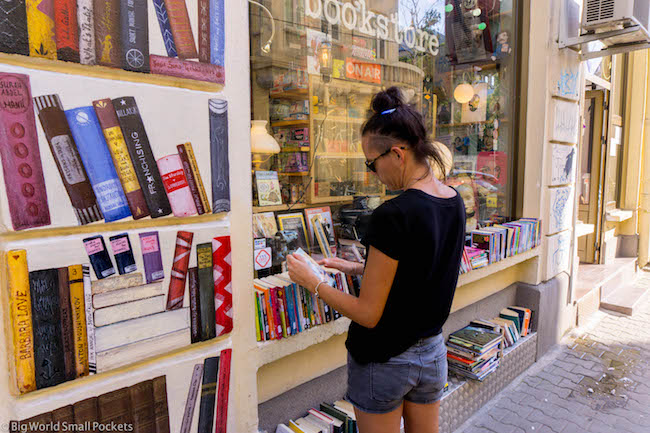 First up is safety.
It's a pretty basic premise for travellers, especially solo ones and it's something you definitely want to feel and be during your travels.
Yet sadly, in recent times, there's been a few concerns when it comes to safety with Airbnb stays.
Not only does this refer to hosts and how the trust that guests place in them can be abused, but as Airbnb properties aren't always fully licensed accommodation premises, their safety regarding insurance, fire and break-ins etc can be a bit of a grey area.
While I can personally say that in all my Airbnb experiences I've never felt unsafe, I do understand it only takes something to happen once for it to be a wholly comprised situation.
So despite the good review system and financial incentives for the host to deliver the best, the system isn't bulletproof.
That said, are all the hostels or guesthouses I've ever stayed in totally safe, insured and regulated too? Almost certainly not!
Pricing Out
The next downfall increasingly associated with Airbnb is the idea that landlords can now make greater profits by renting their properties on a short term basis to tourists, rather renting them out on a longer-term basis to residents.
In this way, many local people are being priced out of certain areas, because the tourist dollar is more valuable.
In many cities around the world, legislation is now being brought in to stop this from happening – with Airbnb hosts being limited to the amount of short-stay tenants they can have in any 12 month period.
And while it's important to ensure that as tourists we don't disrupt local communities, I do wonder how much Airbnb may have highlighted an existing problem, as well as potentially exploited it?
Is it possible to argue that the gentrification process so prevalent in many cities already is enabling this trend too?
Well, whether it's because of Airbnb or in spite of it, I'm glad this problem is being addressed.
After all, which tourist wants to stay anywhere without a sense of a local community?
Community Collapse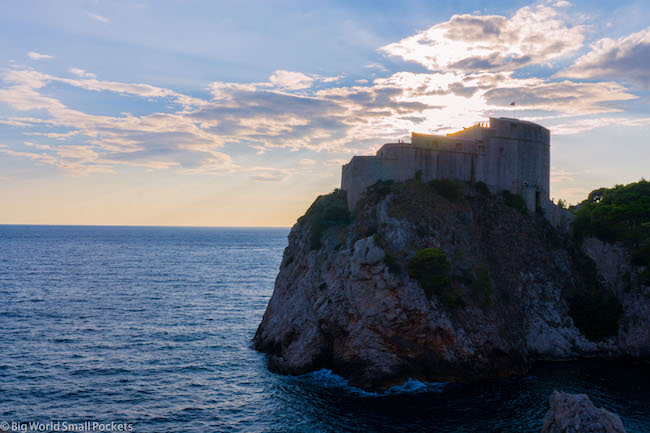 Because the knock-on real danger of local people being priced out of living in certain areas (beyond the fact that it's their home / their community / the place they belong etc) is that you end up only having one sort of person e.g. tourists "living" in an area.
By that I mean, whole swathes of residential areas become dominated by a transient, uninvested population.
What this equates to eventually is that communities start to collapse. If everyone is just passing through, whole streets or suburbs become devoid of local people, local shops and local services. They become devoid of people who really care about the life of a place, about its longevity as much as its litter problem.
The sense of an authentic life in an area – perhaps the very thing that made it attractive to tourists in the first place – can become lost.
Airbnb (or so the critics argue) is at least partly responsible for certain areas losing their soul, becoming empty, vacuous and character-less places, fake and phoney spaces that are as substance-less as they are disingenuous.
Whether Airbnb contributes to this phenomenon, or whether such transience would have taken place in these locations any way is hard to determine of course.
Take the Old City of Dubrovnik in Croatia, for example. Pretty as all hell, I struggled to find a single local person there who wasn't working in a tourist-related outlet.
There was no local life on the street, no locals drinking in bars, no locals buying fruit and veg, no sense of realness.
So even though I found this city incredibly beautiful, somehow the lack of a real community there diminished its shine for me.
Now whether that has happened in Dubrovnik because of Airbnb, Game of Thrones, the influx of Cruise ships or any other number of factors however remains to be seen, but the reality is plain to see – Dubrovnik's Old Town is now exclusively a tourist zone… and that's pretty sad.
More Expensive
And of course, as the popularity of Airbnb increases, so do its prices.
No irony is lost on me as I write the words, once a budget travel favourite, Airbnb's brand as a cheap alternative has meant it is becoming increasingly expensive.
Many hotels now advertise their rooms on Airbnb, doing so (in some countries like Lebanon, trust me) because they can get away with not having to pay tax on the earnings.
And while some bargains can be still be found on the platform, Airbnb is becoming increasingly expensive.
Many hosts have certainly cottoned onto to its economic advantages and the reality of what many tourists are willing to pay when "on holiday" and think the money is going into the pockets of local individuals.
Hidden charges such as cleaning fees and service fees can also add up on Airbnb, often making it less of a bargain than it might at first appear to be.
Different Sort of Experiences
But for all its downfalls however, I have to admit (somewhat tentatively I must add) that I'm still a fan.
What I love most about Airbnb is the level of difference it provides, the ability to stay in people's homes in local suburbs, off the beaten track, where new parts of a city can be discovered.
When the hostels seem over-priced to me or I've visited a city before and would rather stay in a less well-known part of town, it's Airbnb I turn to.
When I want a feeling of comfort after months of travelling – that feeling of being in a home where I can cook a meal without fighting over the fridge space or do a load of washing without worrying about losing items, it's Airbnb I turn to.
When I want to discover quirky spaces, rent whole houses with friends or stay with local people to get the "real" rundown on a city, it's still Airbnb I turn to.
Reviews and Ratings
I also find Airbnb easy to use.
The search filters, excellent app and review / rating system make it quick and simple – just what I want when I'm making travel plans on the fly.
And with the ability to have a business account, claim invoices and chargeback for stays, being a travel blogger and using Airbnb just got even more enticing!
Going Global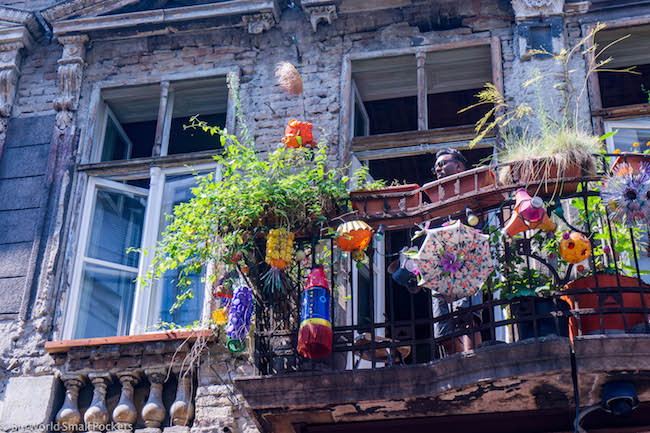 And of course, Airbnb is now everywhere.
That means no matter whether I'm travelling in Bali or Byron Bay, Bruges or Bath (in fact I've used it in all these places), I know that with Airbnb I'm going to find somewhere – which makes last-minute panic planning just that little bit less stressful!
Even in the height of peak season, when all the hostels are full, Airbnb normally comes up trumps!
And I got to say, I love it for that.
Diversifying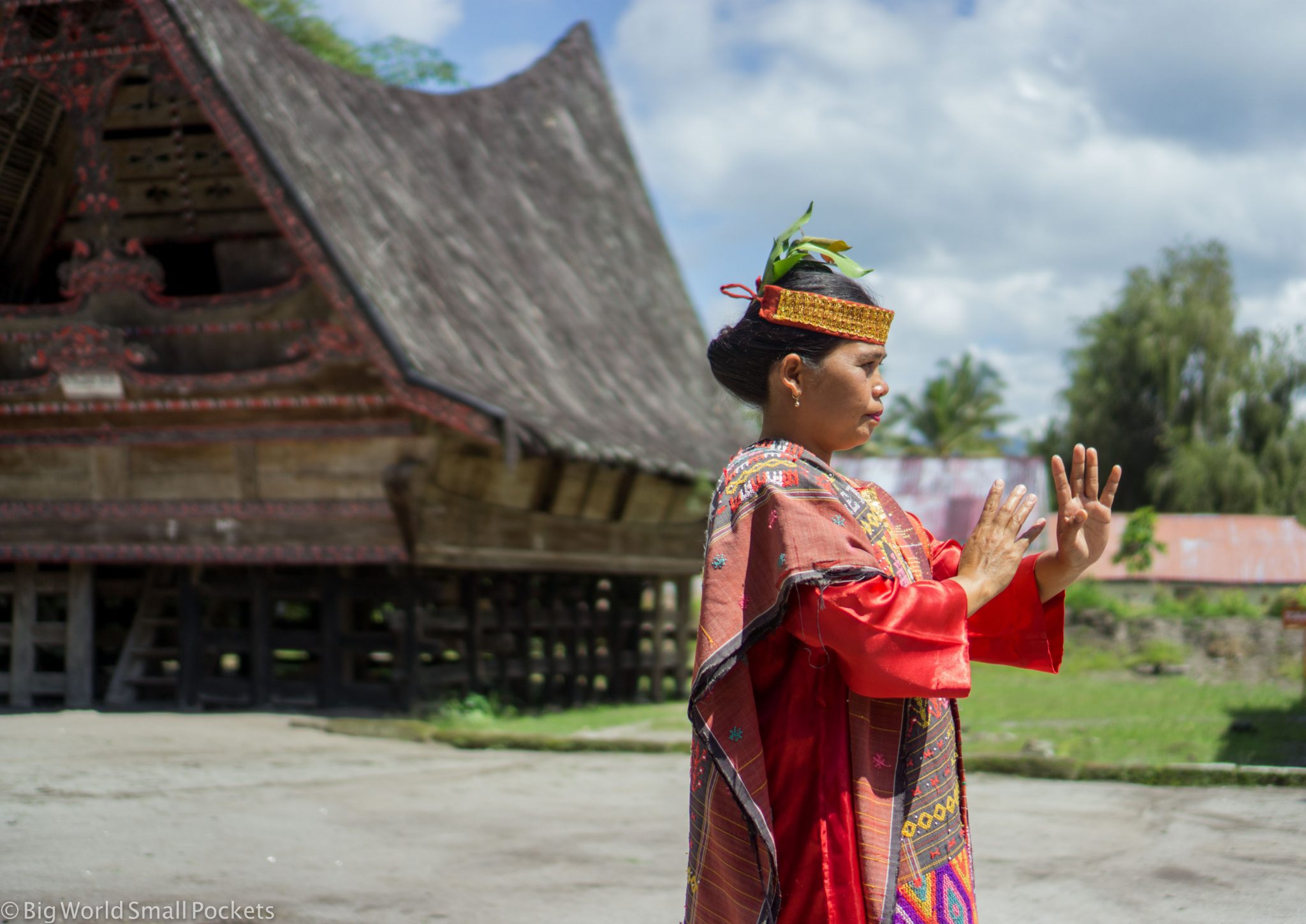 And, of course, now Airbnb is diversifying into experiences too.
Yet another amazing resource for solo budget travellers, it's not just their accommodation and local hosts that can help you find your feet in a new destination, but their tour-like experiences too that can bring you into direct contact with other travellers and, perhaps, more importantly, locals too.
So if you hadn't already guessed, my answer is that yes, for me personally, Airbnb is still a good thing, especially now it's becoming increasingly regulated.
Of course, it's up for each of us to decide however.
So tell me, do you still think Airbnb is a good thing?