Whether you're a seasoned traveller or simply looking for some money-saving tips for your next trip, the following 10 travel hacks will definitely help you save money while on the road.
And even if they seem like small suggestions, trust me when I say that combining many of them together will result in more spending money for your trip.
---
Related Posts
---
This page contains affiliate links meaning Big World Small Pockets may receive a small commission on any purchases at no extra cost to you.
---
#1 Get your Tickets in Disguise
No, I don't mean a wig and moustache!
You shouldn't let airline websites know you've visited before, or you'll find flight prices creep up every time you do. To stop this happening, always clear your browser's cache (including cookies) each time you visit, or use private browsing mode.
Buying your tickets too early or too late can also cost you more.
For long-haul flights, start searching five to six months ahead, as that's generally when most airlines start publishing deals.
For short-haul flights, start your search about three months ahead.
Travel experts used to say that Tuesday was the best day to purchase flights, but the truth is there's no perfect day to book – it depends on the airline.
Virgin Australia, for example, has a "Happy Hour" sale on Thursdays for people who sign up to receive email alerts.
Register for similar alerts, as you can pick up terrific deals if you're quick.
#2 Always Pre-Book Airport Parking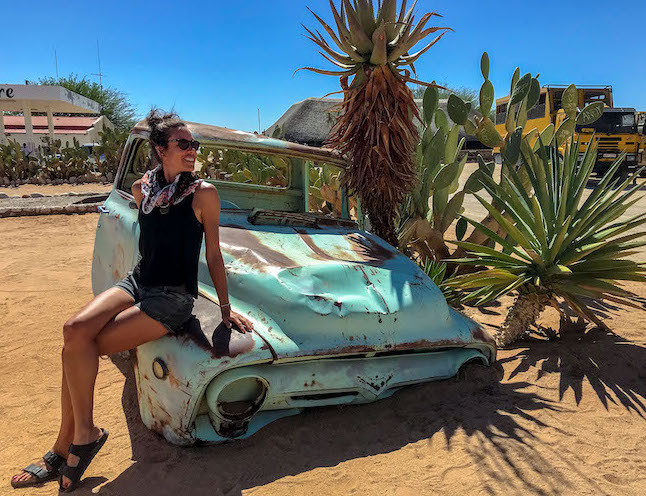 You may think this is unnecessary as most airports have literally thousands of spaces, but the car parks that are closer to the terminals can book up quickly.
Generally, the closer to the terminal, the higher the tariff, so if you're looking to save some money on your airport parking you may want to go for a 'Park and Ride' car park that offers a free shuttle bus service to the terminal.
Alternatively, a 'Meet and Greet' service means you simply pull up to the drop-off point at departures and hand over your keys to the valet.
If you're planning on staying at an airport hotel the night before you fly, you can also get great 'Stay and Park' packages.
#3 Save on Toiletries
There are a few ways you can save on health and beauty products when travelling too.
I always keep the complimentary wrapped hand towels you get in restaurants, for example, as they're great for freshening up on the plane or for wiping things down (like the tray table).
If you're feeling confident, browse the beauty counters at department stores and ask for samples. It's a lottery as to what you'll end up with, but most things should come in handy.
If you have the time, you can also save money by making your own toiletries and beauty products ahead of your travels.
There are many DIY beauty bloggers out there that you can look to for inspiration.
Best of all, you can make many of these without added chemicals and personalise them with different essential oils.
#4 Earn While you Spend
Depending on the account you have, some banks offer reward points when you use your debit or credit card.
Often these can be exchanged for flights or accommodation – or at the very least some nice luggage.
Big airlines like British Airways and Virgin Atlantic also have their own branded credit cards, which give you air miles when you spend.
And then there are the frequent flyer miles you earn when you travel with certain carriers, such as Qantas or American Airlines too.
By combining strategies, you could earn yourself a return ticket in a shorter amount of time than you may expect.
If you're saving up for a special trip, why not ask friends and relatives to contribute to your travel fund instead of buying you a birthday or Christmas presents?
Planning a trip to Central America? Check out my best budget travel tips for that region.
#5 Relocate when you Road Trip
When someone hires a car for a one-way journey, the car rental company need a driver to return the car to the original departure point.
If that someone is you, it means you'll get a great road trip for a fraction of the normal hire cost, plus you might even get free fuel..
Then, rather than trying to match your preferred destination to an available route, do it the other way around.
Travelling to a location that would otherwise be off your radar – almost like a magical mystery tour – gives you the opportunity to experience unexpected highlights.
If this mode of travel interests you, then learn more in my post about finding the best RV relocation deals.
#6 Share with Friends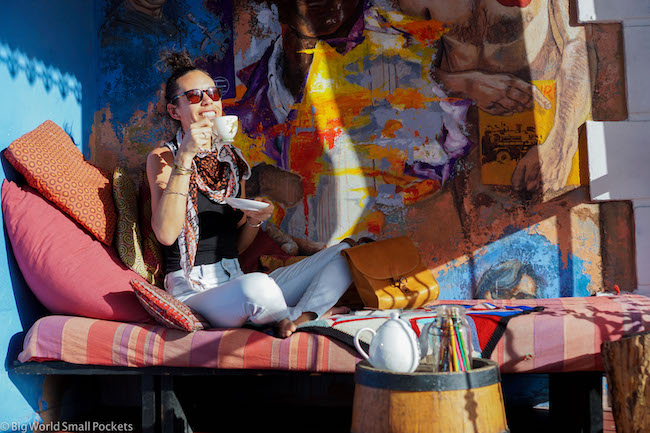 If you're travelling with a group of friends then it's always worth booking a large villa or apartment instead of a hotel.
Even luxury properties with private pools can be reasonable when divided between 6 or 8 people.
You can also split transfers and other costs too.
Sharing an apartment does involve self-catering, but there will always be plenty of people to do the washing up!
#7 Save on the Budget Airlines
With so many budget airlines charging extra for … well, everything over and above the actual flight, this can add quite a lot to your basic ticket cost.
Getting creative with your packing however, can allow you to get away with just bringing hand luggage, therefore avoiding your need to pay for a checked bag.
If you have the option, don't pay extra to choose your seat either– even when you do, the airline can still change it.
Extra legroom is another luxury that you normally pay for, but you can try smiling sweetly at check-in and ask for an exit seat if there's one available!
Bring your own earphones, so you don't need to buy them. It's even better watching movies with noise-cancelling technology.
Buy food and snacks for the plane at the airport ahead of time. Alternatively, just have a big meal at the airport and do without on the plane.
Don't forget to buy a jumbo bottle of water for the flight too. Not only is it recommended to keep hydrated in the air, it's far more cost-effective than buying alcoholic drinks when onboard.
#8 Is There a Discount?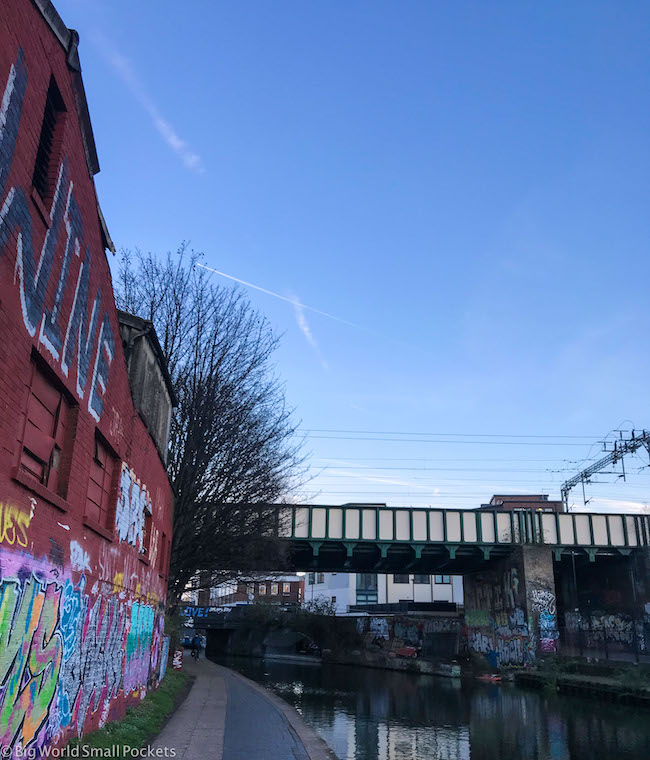 I never buy anything without searching online for a discount code first.
You'd be amazed at how many sites there are offering deals or free shipping on everything from travel to clothing.
Try a general search for coupon/voucher/discount codes at your destination – you might find deals for attractions, restaurants and even hotels.
It's really important to read the small print when doing this however, as sometimes the deal isn't as good as it initially sounds!
#9 Get Around Without a Vehicle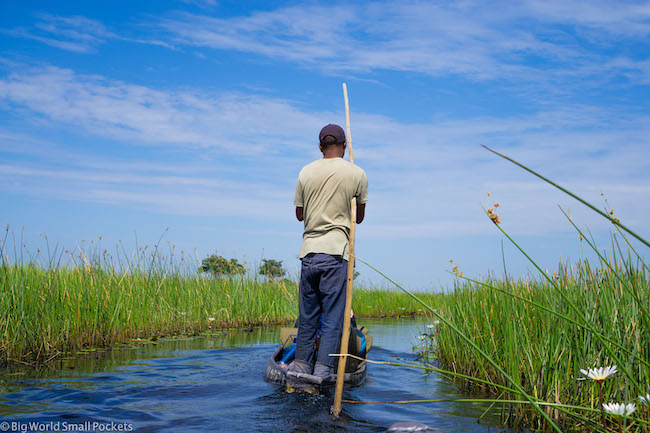 A rental car can eat up a big part of your budget, but what if you're staying outside the centre, or you don't want to spend the day sightseeing on foot?
Bicycle hire is usually very reasonable, plus many cities operate free bike-sharing schemes and have cycle lanes.
This is a healthy and eco-friendly way of getting around and enjoying what your location can offer.
If you're dead against bikes, another inexpensive way to get from A to B is to try out the public transport. Whether it's ultra-modern and luxurious, or crammed full of noisy passengers and chickens, you'll experience plenty of culture for a small outlay.
#10 Work Abroad
If you have a burning desire to travel but don't have the money, you can still visit exciting places if you're willing to work when you're there.
Options include nannying, working as a resort travel rep for a season, bartending on a cruise ship, or even teaching English (you'll need to get qualified first).
The only drawback is that you may have to work harder than you imagined, and you may not get much time off to enjoy the sights and sounds of life in another country.
Travelling is such a worthwhile experience, even if funds are tight.
Hopefully by using these 10 great hacks, you'll be able to make your budget go a lot further than you first thought.