Until I came to Australia, I'd never even heard of RV relocation deals.
Ridesharing and hitching my way around this giant island however and my ears soon picked up snippets of conversation about this mythical-sounding way you could obtain RV rental vehicles, as well as cars, 4wds and SUVs, for FREE.
Thinking it sounded too good to be true, I had to investigate.
My time came when I found myself stranded in Alice Springs in the desert of Central Australia – quite literally the middle of nowhere!
Not really loving it there and with money running tight, I was desperate to get myself to Darwin in the Northern Territory over 1500km away for next to nothing.
When an RV relocation deal came along therefore, I grabbed the opportunity with both hands.
And it paid off!
In the end, I managed to get the whole of that 1500km to Darwin, a full 3 day journey, for only $60 AUD!
And this great budget travel idea is not just confined to Australia.
You can also find RV relocation deals in the US, Canada, Europe and New Zealand.
So if you're looking to find a way to travel cheaply on your nex trip, then I highly recommend an RV relocation deal.
As I can certainly vouch, they really are the budget way to road trip!
So What Are RV Relocation Deals?
Essentially, RV relocation deals are schemes whereby hire companies rent vehicles out cheaply to people who will drive them to a set destination on a certain date.
Here they are needed for full-paying customers i.e. someone who has a booking for a rented vehicle.
Because you are doing the hire companies a favour, by shuttling their vehicles across the country, you are only charged a minimal fee.
This fee varies, but when I took my RV relocation deal it was only $10 AUD per day for rent of the vehicle and I was given an allowance of $100 AUD for fuel as well, which is common practice.
This makes RV relocation deals are a great way to travel around cheaply, as you can get from one destination to another for virtually nothing.
The only thing you do have to fork out for is a deposit to cover any damage to the vehicle.
This is paid upfront when you collect the vehicle and, in my case, was around $1000 AUD.
Normally, you must have a credit card to pay this on, but the cost is usually refunded to your account pretty soon after you arrive at your destination safely.
Why Should I Consider RV Relocation Deals?
Cheaper than buying an RV or renting one, relocation deals are also better than public transport, because they allow you to stop and visit attractions along the way, just as you would if you had hired a set of wheels.
Sure you're on a timeframe (I had 3 days to get from Alice Springs to Darwin), so you can't spend all the time in the world going wherever you want, but this is also true of anytime you rent a vehicle or go on a trip.
The only thing to perhaps bear in mind is that you probably won't be allowed to go off road with RV relocation deals.
This certainly applied to the vehicle I got, but I still managed to see all the main attractions I wanted to between Alice Springs and Darwin.
This included the amazing hot springs at Mataranka, the stunning Katherine Gorge (Nitmiluk National Park) and the fascinating Devil's Marbles.
I even got to enjoy a drink at the famous Daly Waters Pub one night.
In fact, I managed to visit all the things that a similar tour of the area would incorporate, expect I got to do it in my own time and for a fraction of the price.
And I got to choose the tunes I listened to on the way too!
How Can I Find RV Relocation Deals?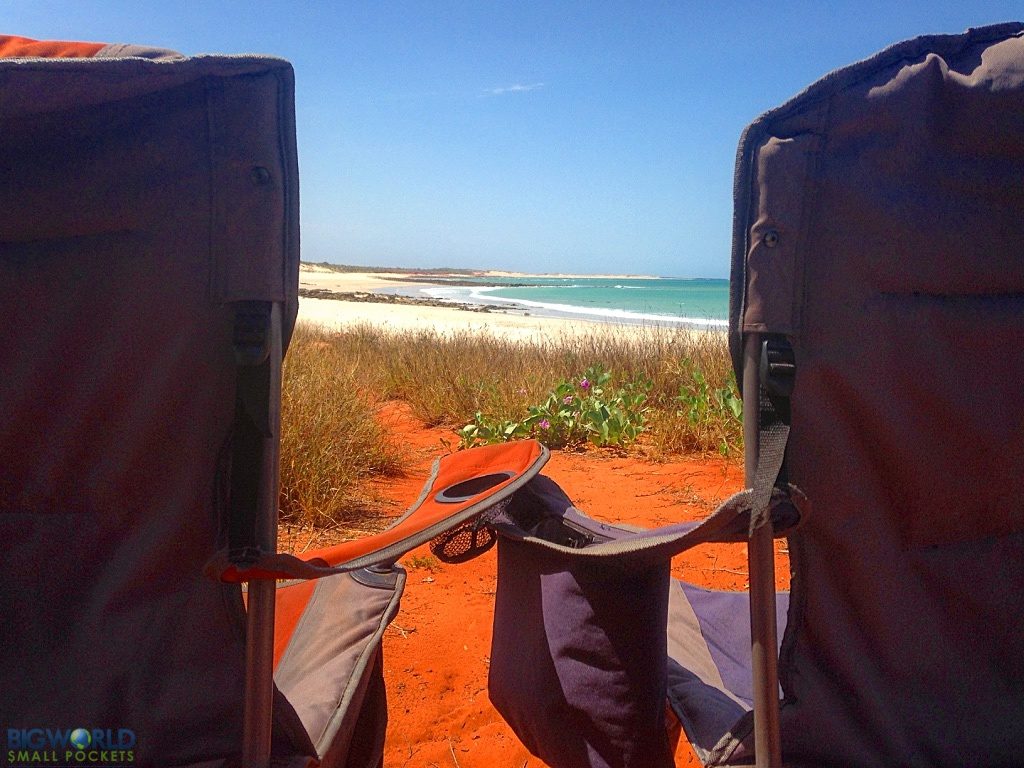 The best way to find RV relocation deals is to visit the website of various large rental companies and click on the corresponding links, which should take you to information about what is available and when.
There are also 3rd party websites that advertise relocation deals across multiple companies. These are well worth looking at if you can't initially find something you're looking for.
In fact, I was really impressed with how quick and easy it was to find an RV relocation deal through a 3rd party website.
Despite having to pay a small agent fee, it was definitely worthwhile as I probably would not have found the trip to Darwin anywhere near as quickly as I did without them.
It goes without saying that you have to be fairly flexible to find RV relocation deals and to be able to drive with appropriate licenses etc.
Normally, the driver must be aged over 21 for insurance purposes.
Where Can I Find RV Relocation Deals?
RV relocation deals can be sourced all over Australia, as well as in other countries like the USA, Canada, New Zealand and even within Europe.
I met 2 girls who had travelled most of the way around Australia like this and it seemed an excellent idea to me – if you aren't short on time and don't mind which way you go about things!
This is perfect news as, to keep costs low, you really want to avoid paying for accommodation when you relocate.
Obviously that's the advantage of an RV vehicle too – you can sleep in the back!
This is also what helped to make the trip so cheap – I simply camped and cooked at the free rest areas that dotted the highway, visited the free attractions along the way and got a fair chunk of the fuel costs back when I presented the fuel receipts, along with the undamaged vehicle in Darwin!
When is the Best Time to Score RV Relocation Deals?
RV relocation deals are available year round, but you might want to consider the season depending on where you are.
In Australia, some months it might be too cold or too hot to camp places comfortably and severe weather might disrupt your plans or make certain places inaccessible.
The other time factor to think about is when high season falls.
I arrived into Alice Springs in late May, which was perfect for trying to find an RV relocation deal as it was high season in the Northern Territory, which runs from May-September.
Just think, the more tourists around, the more rental bookings there will be and therefore the more chance of companies needing vehicles to be relocated there are.
Like it? Pin it!
So, next time you've got a flexible timetable and are looking to travel in the US, Canada, New Zealand, Europe and Australia cheaply, then why not check out some RV relocation deals?
It could have you travelling for free!