As you'll know if you've read my post about the 50 best places to visit in Western Europe, I fell even more in love with this city on my 3rd trip there this summer.
Visiting with my mum and dad this time (oh how things have changed!) it was actually great to remember the city this time and to be able to get out and explore its many attractions beyond just the coffee shops .. enough said!
The 1st budget thing I did therefore when I reached Amsterdam this time – and the 1st budget tip I'd give you when visiting this city – is to pick yourself up an I amsterdam City Card.
If you're going to be visiting lots of the city's museums and galleries, then this is going to save you tons of cash, as well as help you jump the queues and provide you with free public transport, all of which will make your trip easier and less stressful … not to mention cheaper!
A 72hr I amsterdam City Card (yes it is calculated by the hour and not by the day, which is great if you arrive into Amsterdam in the afternoon like we did and don't want to waste any time) will cost you €77, but the savings are huge and I've included a full breakdown at the end of this post.
And so, with this pass in mind, here is my perfect itinerary for 72hrs in Amsterdam on a budget.
---
Related Posts
---
My I amsterdam City Card was kindly gifted, but, as always all views are my own.
This page contains affiliate links meaning Big World Small Pockets may receive a small commission on any purchases at no extra cost to you.
---
Day 1
Morning:
On the 1st day, it's all about seeing Amsterdam's top museums, which are brilliantly and handily collected together in the Oud-Zuid – the posh, museum quarter of the city. This makes travelling between them very quick and easy.
Get free access to the excellent Van Gogh Museum with your I amsterdam City Card, as well as to the Stedelijk Museum, which houses the city's modern art collection.
You can easily spend a few hours in both of these top museums and it's probably best to do so in the morning when there's less people around.
I particularly loved the Van Gogh Museum, which not only displays some of the artist's finest works, but also gives an amazing insight into his life, family and illness.
Afternoon:
Then break things up a bit with a stroll and lunch in the wonderful Vondelpark – one of Amsterdam's most popular and finest green spaces.
You can buy some fresh picnic treats at the nearby Ten Katemarkt, including fruit, olives, bread and Dutch cheese, before heading to the park with your goodies and reclining under a shady tree like the locals.
After that, I'd suggest heading into the massive Rijksmusuem for the afternoon.
As Amsterdam's grandest attraction, it can't be missed and you can get €2.50 discount off your tickets with your I amsterdam City Card.
If you're a bit stuck for time or a bit 'museumed' out, then why not just check out the piece d'resistance here, Rembrandt's Night Watch. It's hard not to be mesmerised by this massive painting and there's some super explanation cards around that give you a free and worthy insight into why this great work is considered … well great!
Evening:
End your first day in Amsterdam by leaving the museums behind you and experiencing something totally different with a stroll and perhaps a drink in the city's Red Light District.
It's well worth checking out the 800 year old Oude Kerk while you're here too. Amsterdam's oldest building, entry is again free with your City Card.
Dinner-wise, there's loads of great restaurants in and around this central area as well, and I can highly recommend a table at Mappa (Nes 59, 1012 KD) as one of the best options.
If it's your first time in Amsterdam and you're looking for the perfect place to stay, including if you're travelling on a budget, check out this great list of options, which is especially designed for newbies to this city and has a really helpful breakdown of all the different areas of Amsterdam you could choose to stay in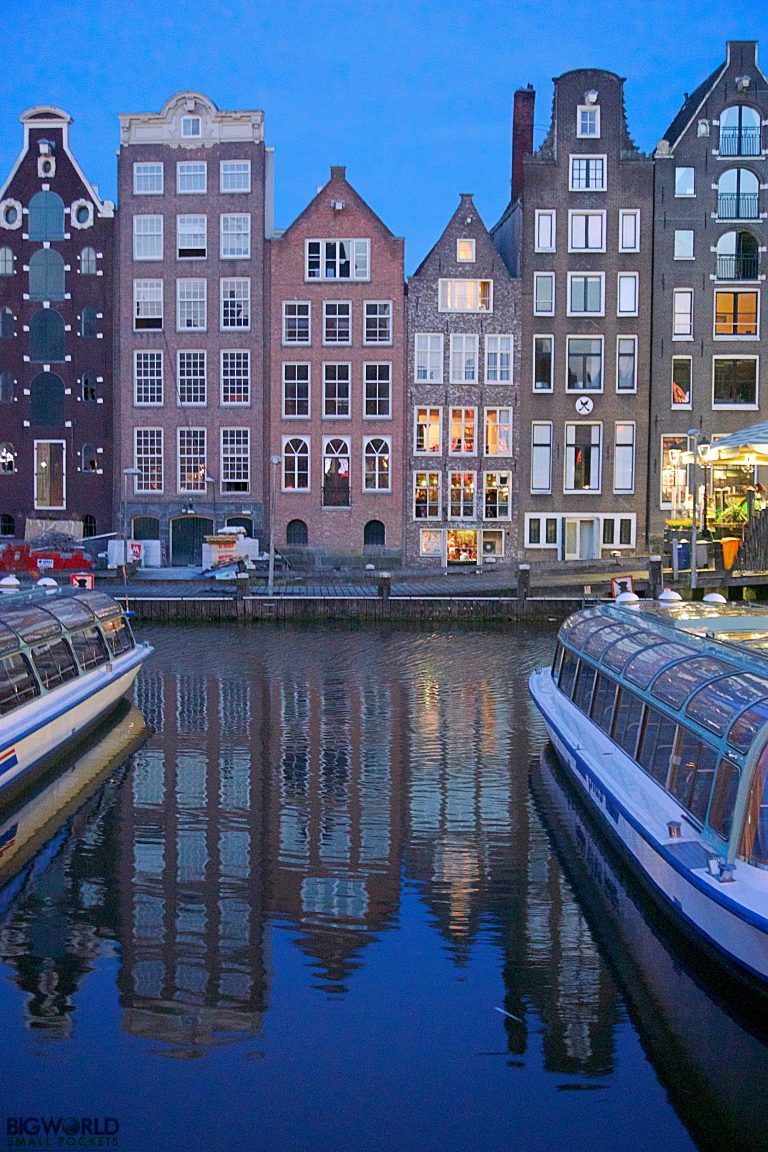 Top Tips for Visiting Amsterdam on a Budget
Getting Here: Flying to Amsterdam can be done cheaply through budget airlines such EasyJet and Ryanair from other European destinations. Check out Skyscanner for the best deals. A train from Schiphol Airport into Amsterdam's Centraal Station is quick and costs around €5. Otherwise, DFDS Seaways offer ferries to Amsterdam from Newcastle in the UK, which allow you to take your car and explore more of the surrounding area cheaply too. Alternatively, if you're coming from elsewhere in mainland Europe, look no further than Trainline. Offering the easiest way to compare journey routes and prices, their simple booking process, handy journey planning feature and live departure updates make this my one-stop shop when it comes to organising all my Europe rail adventures on a budget.
Getting Around: Walking is free in Amsterdam of course, or there is a good local tram, metro and bus service, operated by GVB, which you can buy passes for. It will cost you €7.50 for a 24hr pass, €12.50 for a 48hr pass, €17.00 for a 72hr pass or €22.00 for a 96hr pass. Get your Amsterdam Public Transport Tickets online here, in advance of your trip, to make things easy. It goes without saying that bike hire is also a popular way to get around Amsterdam cheaply.
Eating: Look for supermarket Albert Heijn, which has stores across Amsterdam for cheap nibbles. Otherwise, markets such as Ten Katemarkt offer good value for fresh produce. You can also find lots of well-priced bar and cafes, just by wandering along the canals in less touristy areas.
Staying: Hostels and budget hotels are ubiquitous in Amsterdam. My picks are St Christopher's at the Winston, ClinkNOORD and Generator Amsterdam which all offer good value and are well-located.
Day 2
Morning:
On your 2nd Day in Amsterdam, it's time to head to the west of the city and explore the lively Jordaan district.
Entrance to the Westerkerk (Amsterdam's biggest church built in 1619) is free, as is strolling the picturesque canals here, which are some of the prettiest in the city.
The canals south of Rozengracht were my favourite and while you're here why not head to local favourite Festina Lente (Looiersgracht 40B, 1016 VS) for a coffee, beer or well-priced snack lunch.
Afternoon:
After this, check out the Tulip Museum quickly (free with the I amsterdam City Card), before enjoying an afternoon cruise on the canals.
Lover Canal Cruises depart from outside the Anne Frank Museum in the Jordaan district and are also free with the I amsterdam City Card. Hopping aboard on of their boats, is very relaxing and a great way to view the city from a different angle.
Evening:
After that, keep your fingers crossed that the crowds have dwindled at the Anne Frank Museum and chance your luck at getting into this important Amsterdam icon, which is open until 10pm.
Otherwise, you can always book tickets for a set time online 2 months in advance and avoid some of the wait!
Best Travel Insurance for the Netherlands
I wouldn't dream of travelling anywhere these days without proper coverage and always recommend travel insurance from World Nomads which I've used during my time in Amsterdam and across Europe.
World Nomads are actually one of the few companies that will insure you for a huge range of outdoor activities as standard – essential for a country like the Netherlands.
Alternatively, if you're a long-term traveller, digital nomad or frequent remote worker looking for travel insurance with Covid-19 cover, then look no further than Safetywing's great Nomad Insurance policies.
These guys will cover you at some seriously great prices, including if you have to quarantine!
Day 3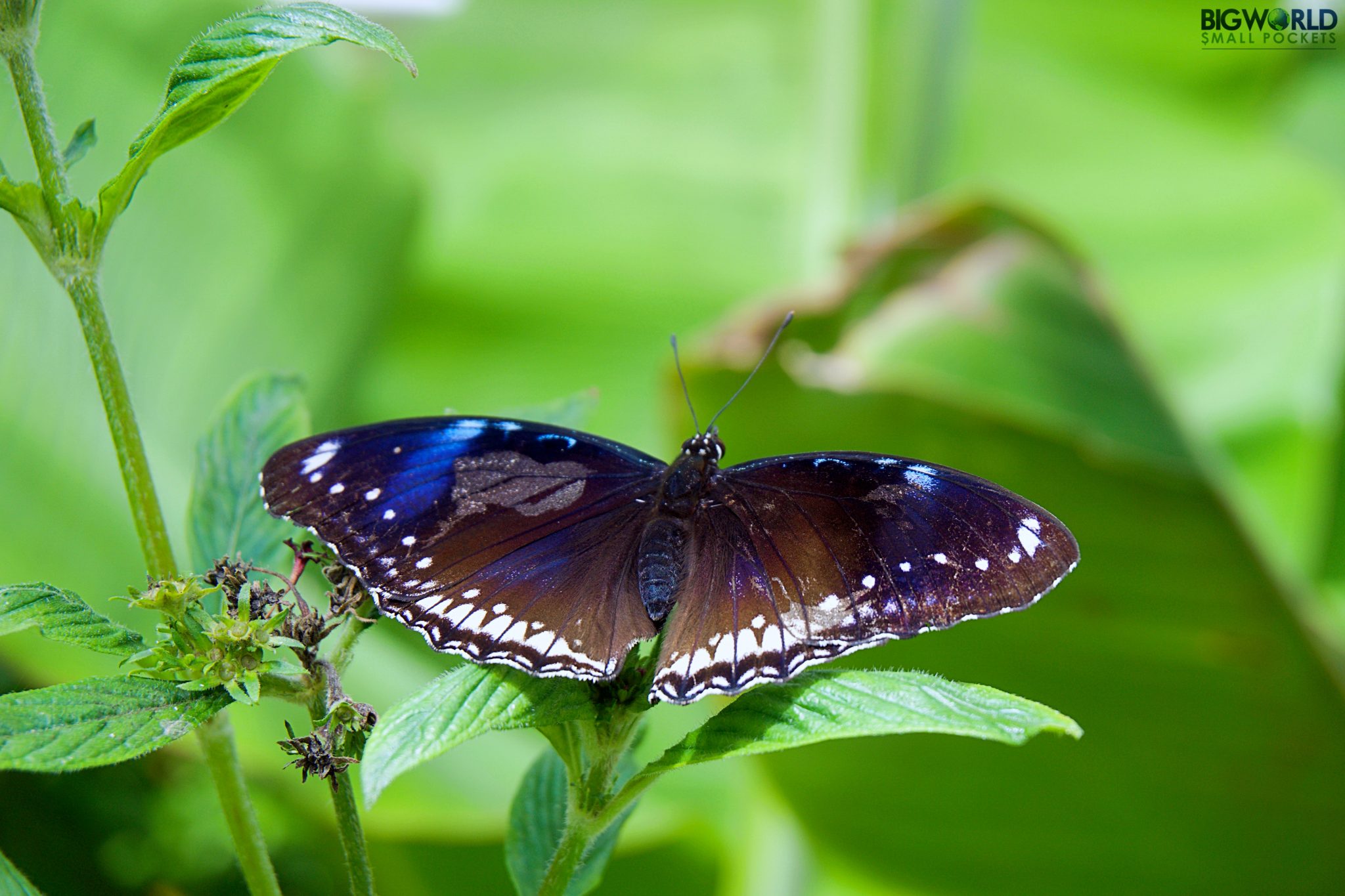 Morning:
Start your final day at the Amsterdam Museum, which tells the fascinating story of the city's cosmopolitan, seafaring and liberal roots.
Then it's time to head east towards the Plantage area of the city and its old Jewish quarter.
On the way, be sure to stop at Rembrandt's House – we popped in here on a whim, (as it was free with our City Cards) and it ended up being one of our favourite attractions, not least because of the excellent free talks and demonstrations that really brought to life the work of Amsterdam's most famous artist.
Try nearby Café Smit & Voogt (Plantage Parklaan 10, 1018 ST) if you're feeling a bit peckish, it's good value and the people watching from the outdoor tables is great.
Afternoon:
Next head to the Jewish Cultural Quarter, just down the road, and visit the Jewish Historical Museum, the Portuguese Synagogue and the National Holocaust Memorial & Museum.
All 4 of these attractions wonderfully preserve the important stories, names and memories of Amsterdam's Jewish community, many of whom who were so awfully killed by the Nazi movement during World War 2.
Perhaps a reflective stroll through Amsterdam's nearby Botanic Gardens might be good after this. Again it's free with the City Card and I can happily tell you that both the butterfly garden and café are particularly good!
Evening:
Finish your day back near the centre of town at the local hotspot of De Brakke Grond (Nes 45, 1012 KD) for dinner and drinks.
Famous for its speciality Belgium beers, the outdoors benches here are great in the summer time and you can enjoy mingling with the arty crowd who pour out of the neighbouring Flemish cultural centre.
I amsterdam City Card Breakdown
As you can tell, my perfect itinerary for 3 days in Amsterdam, makes good use of the I amsterdam City Card, which offers free or discounted entry to almost all of Amsterdam's main attractions.
Costing €77 for a 72hr pass (although you can buy 24hr, 48hr & 96hr passes too for varying prices) here are the savings you can make with the above itinerary :
Day 1:
Von Gogh Museum – Save €17.00
Stedelijk Museum – Save €15.00
Rijksmusuem – Save €2.50
Oude Kerk – Save €7.50
Day 2:
Tulip Museum – Save €5.00
Lover Canal Cruises – Save €17.00
Day 3:
Amsterdam Museum – Save €12.50
Rembrandt's House – Save €13.00
Jewish Cultural Quarter – Save €15.00
Botanic Gardens – Save €9.00
Transport:
3 Day Public Transport Card – Save €17.00
Culminated Saving of €130.50
Minus €77 for the City Card
= Total Saving of €53.50
As you can see therefore, the I amsterdam City Card offers excellent value for money and is a great addition to your perfect 72hr itinerary in Amsterdam on a budget!
Where to Travel after Amsterdam?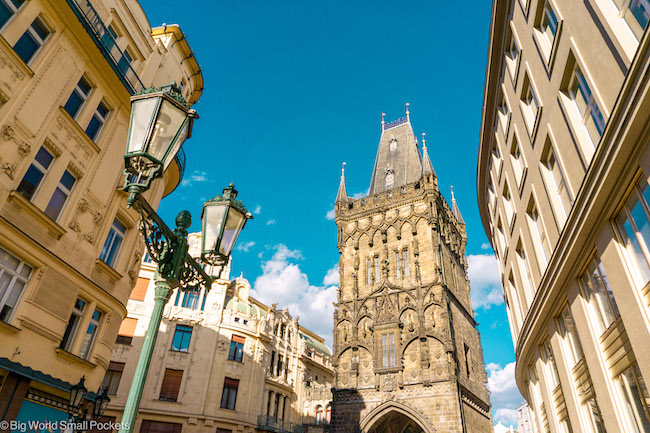 If you're looking to head off from this great Dutch destination and explore some of Europe's best other cities and regions afterwards, then check out these useful posts I wrote.
PIN IT TO PINTEREST!
I hope this itinerary helps you enjoy and get as much from this wonderful European city as I did.
While not a huge metropolis, Amsterdam certainly offers plenty to do and see for the budget traveller and with 3 days, you have the perfect amount of time to explore the best of it.
Are you a big Amsterdam fan as well?
What were your favourite things to do in this city?