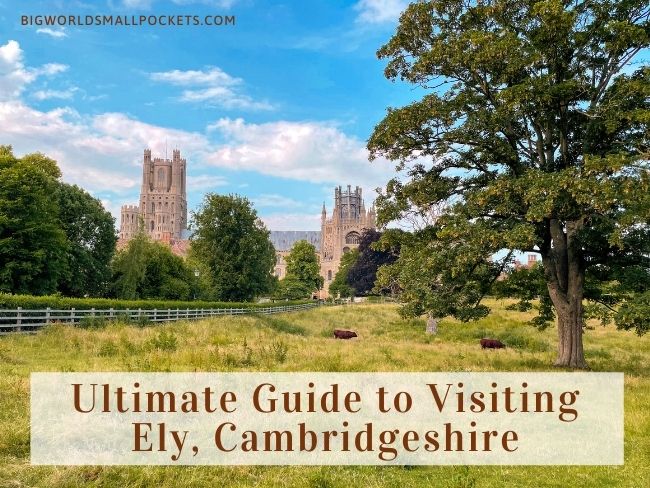 A tiny but beautiful city in Cambridgeshire, England, Ely is a real gem if you're looking to escape the crowds and get a full slice of local feels.
The perfect balance to the often-over touristy nearby city of Cambridge, Ely is a total treasure often outshadowed by its more famous neighbour.
But that doesn't mean it should be overlooked!
With a gorgeous Cathedral and famous place in history, this is a top spot to head for if you want to get out of London for the day or explore what the east of England has to offer.
So, with all the lowdown, here's my full guide to visiting Ely…
---
Related Posts
---
This page contains affiliate links meaning Big World Small Pockets may receive a small commission on any purchases at no extra cost to you.
---
Why Visit Ely?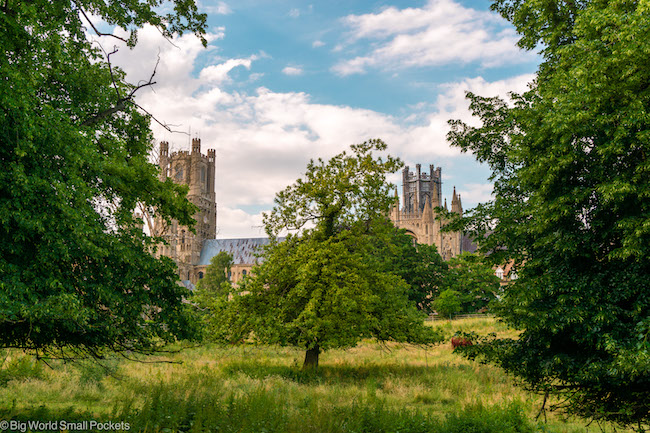 Home to Oliver Cromwell and one of the most impressive Cathedrals in England, Ely is big on the historic ticket items.
It's also situated on the river, which means waterside strolls and drinks are big on the menu here too.
The town centre is small, but worth a peak and there's some lovely cafes, restaurants and pubs you can enjoy a meal out while you're at it.
However, probably the best thing about Ely is its quiet, local and unassuming charm.
If you've been in Cambridge and are feeling a bit worn out by the crowds, hopping on a short train ride to Ely is the perfect escape if you want a quiet dinner or somewhere cheaper to stay.
When to Visit?
There's no question in my mind that the best time to visit Ely is during the summer season, when the UK's good weather allows you to get the nicest experience from your time there, especially if you want to take in some of Cambridgeshire's glorious countryside at the same time.
How Long to Spend There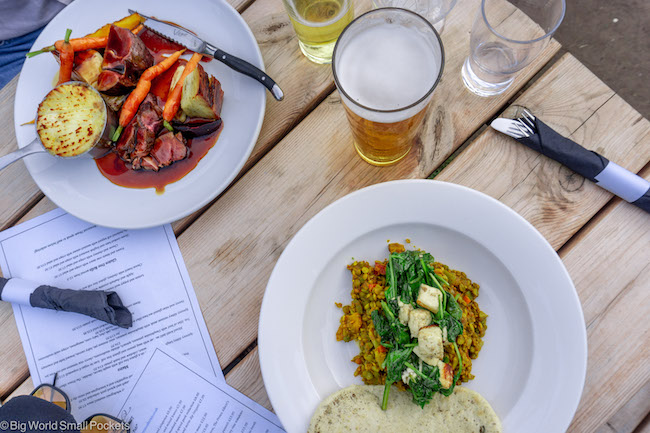 One full day is enough to explore Ely, as the centre really is small.
If you're looking to experience some of the surrounding activities – including a day trip to near Cambridge, then a weekend is the perfect amount of time to escape to this county in the east of England.
Fitting in a meal at a good traditional pub is a great way to end your day in Ely.
I highly recommend The Prince Albert as it goes – they have a massive beer garden and the place is busy with locals – always a good sign!
How to Get To & Around Ely
Ely has a train station that is well serviced from Cambridge and London by several direct services.
From London, trains leave from both Liverpool Street Station and Kings Cross.
In Ely, the train station is located just outside the centre of the city, but it's super easy to walk into the main hub of the action in under 10-15 minutes.
Trains to and from London can be bought for as little as £15 return as part of an off-peak day return, which makes a visit to Ely super affordable as well.
I always recommend you book your train tickets at least a few days in advance to get the best deals using the excellent website Trainline.
Their split-fare technology guarantees you the best prices and their handy app allows you to store your e-tickets on your phone, meaning you don't have to mess round with collecting tickets at the station.
I also really like Trainline's journey planner feature, which allows you to track whether your train is on time and also lets you know when it's time to get ready to disembark.
Otherwise, you can get also get a coach to Ely.
Regular National Express coaches ply the route to London and Cambridge and can also be booked using Trainline – making it really easy to compare coach and rail fares as well as journey times.
Alternatively, you can easily drive to Ely, which sits just off the A10 and takes around under 2 hours from London.
If you're looking to rent a vehicle from London, I highly recommend Thrifty Car Hire.
You can also check out these top tips if you're looking to hire a car on a budget in England.
Once you have arrived, you'll discover Ely is a very small city – in fact, it's tiny!
This only adds to the charm and means you can easily walk around all of it on foot, including to the Cathedral and Oliver Cromwell's House.
Otherwise, a local bus service operates too. It's run by Stagecoach. You can view timetables at their website here.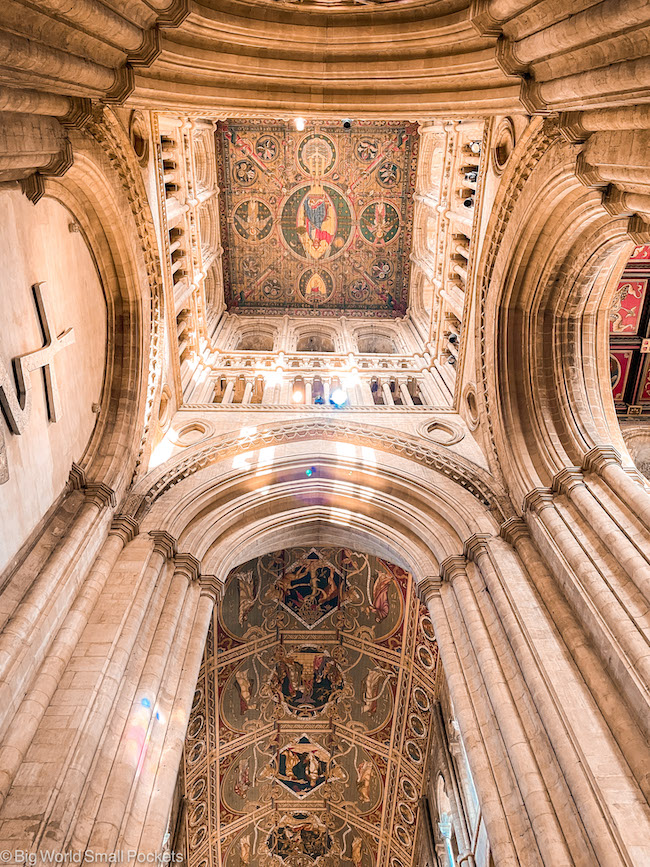 Top Things To Do in Ely
#1 Ely Cathedral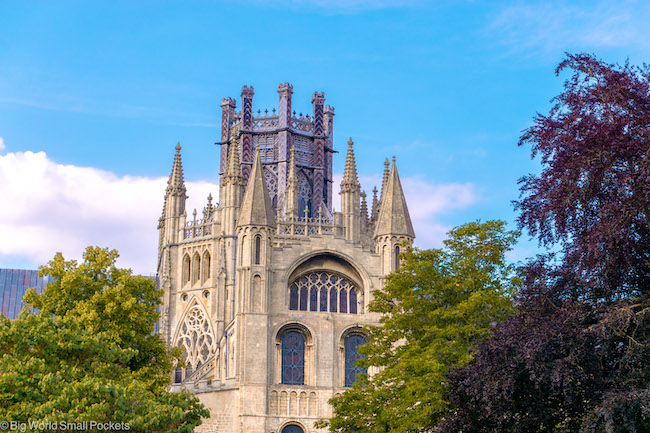 The jewel in the Ely crown, it has to be said the Cathedral here is incredibly impressive, and that's coming from someone whose not generally that impressed by Cathedrals!
Absolutely massive and dating back to 1083, the site was also home to a former Christian place of worship that was built by St Etheldreda in 672 AD.
As such, history runs deep in this ancient spot and, in Norman times, it was one of England's most successful Benedictine abbeys, rivalled only by Glastonbury in Somerset.
Withstanding the turbulent times of the dissolution and reformation in England, Ely Cathedral remains impressive thanks to its size and architectural styles.
Built in a Romantic-esque style, it also includes decorated Gothic features and is most famous for its central octagonal tower.
The West Tower dominates the landscape of the city and if you walk up to the historic centre of Ely from the river, you'll get an amazing view of the Cathedral across fields with grazing cows in the foreground.
You can also head inside the Cathedral by booking a ticket on the church's website here.
The Cathedral is open 10am-4pm, Monday to Saturday, with regular choir recitals you can enjoy.
Tours of the Octagon Tower are available separately, as is entrance to the Stained Glass Museum, which is housed within the Cathedral.
#2 Oliver Cromwell's House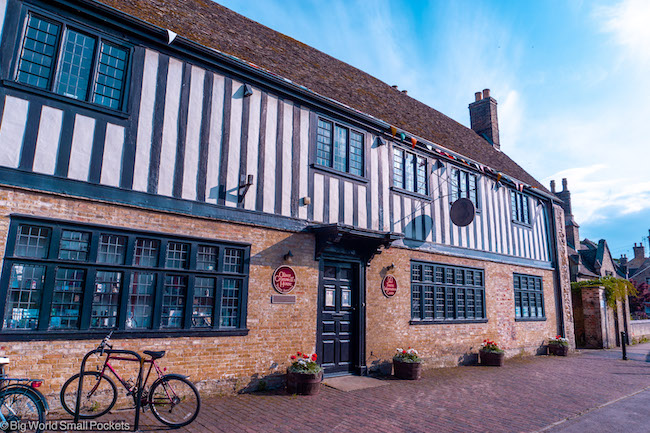 Ely's most famous resident, Oliver Cromwell was perhaps the key figure in the English civil war.
His story and rise through the ranks is pretty impressive, so if you don't know much about him (as I shamefully didn't either), here's your chance to learn about this key figure and moment in English history.
Cromwell lived in Ely for much of his life and his former home has recently been renovated with an impressive array of interactive displays and interpretations now bringing his story to life.
Dressing up, audio guides and augmented reality games make this a great attraction the whole family can enjoy.
Indeed, this is a must-visit in Ely and admission prices are very affordable.
You can purchase these on site.
#3 Historic Centre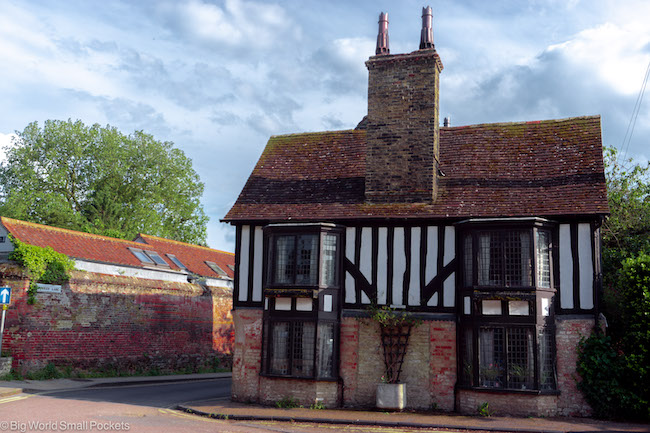 The heritage centre of Ely, including the High Street, has a lovely local feel to it and some nice spots to stop for refreshments.
There's also a local market here, which runs on a Thursday and Saturday and features lots of local produce, as well as the Ely Museum, which is housed in a former jailhouse.
#4 Green Spaces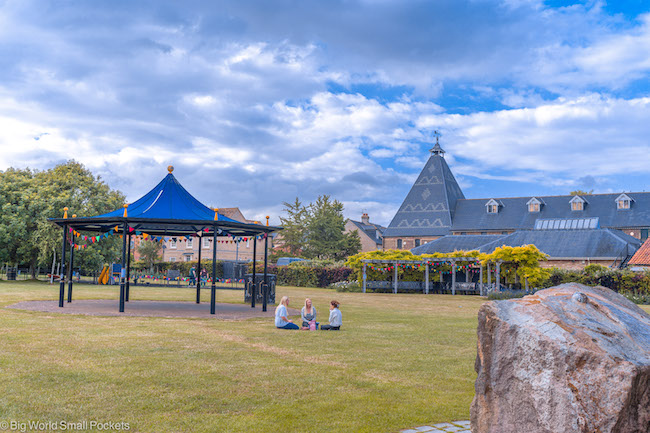 And finally, there's a number of lovely green spaces around Ely you shouldn't miss either, especially if you've chosen a lovely summer's day to visit.
The Ely Country Park and Jubilee Gardens, are both beauties, but my top pick is the National Trust Wicken Fen Nature reserve.
Boasting a lovely view into the watery fens in this part of the country, there's a great boardwalk you can take through the landscape here, which is actually a Site of Special Scientific Interest and a RAMSAR-listed wetland.
As always, parking here is free for National Trust members so, if you're travelling in the UK for an extended period of time, a membership with the NT could actually prove very cost-effective. In fact it's one of my top UK budget travel tips.
Where to Stay in Ely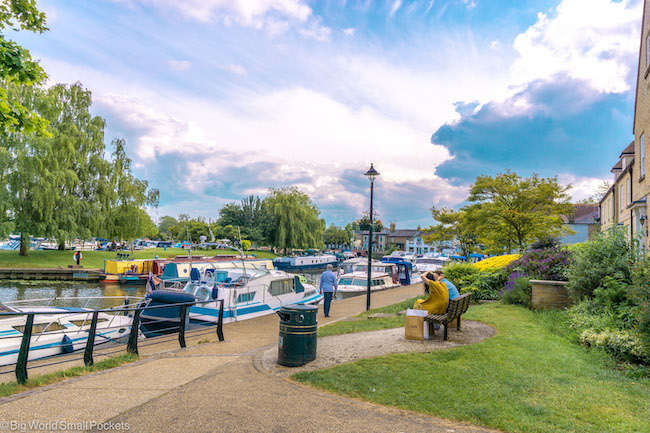 When it comes to accommodation in Ely, you'll be hard-pressed to find a better deal than the Travelodge Ely.
Just a short drive away from the centre of the city, including the Cathedral, there's free parking here, as well as tea and coffee facilities and comfy double beds in all rooms.
A choice of nearby eateries also means grabbing breakfast in the morning is easy and straightforward.
For something more independent, this barge hotel in central Ely offer something amazingly quirky and comfortable.
Otherwise, the City Studios are perfect for those who want a bit more room and luxury.
These top self-catering options get regular praise thanks to their excellent location, quality and cleanliness.
5 Key Packing Items for Ely
And finally, here's my list of the top 5 packing essentials you shouldn't head to the beautiful city of Ely without…
#1 A Good Camera
No doubt you're going to be snapping like crazy in this amazing historic city and need to ensure you have a good camera to do the place justice.
I love my Sony A6000, which is light, compact and great for travel.
#2 Decent Walking Shoes
You can't come this far and not enjoy a walk along the river or in one of the many gorgeous green spaces around.
Get prepared therefore and ensure you have a decent pair of walking shoes – these cross-trainers from New Balance are ideal (and totally stylish) for the job.
#3 Light Waterproof Jacket
Whatever the time of year, you have to remember this is England after all, a country in which the heavens can open at any point!
Don't get caught out and ensure you have a good lightweight and waterproof jacket with you!
This North Face one is perfect.
#4 Compact Hiking Day Pack
I never go on any trip, no matter how short, without a sturdy backpack to ensure I've got everything I need and that the weight is equally distributed across my back and shoulders.
This super featherweight Kompressor from Marmot is my go-to, because it folds down to nothing and is water-resistant.
#5 Portable Charger
And finally, I would never head off anywhere without my trusty Anker Portable Charger, which keeps my phone and camera charged, meaning I can take all the snaps and use all the maps I need wherever and whenever I am!
Where to Head After Ely…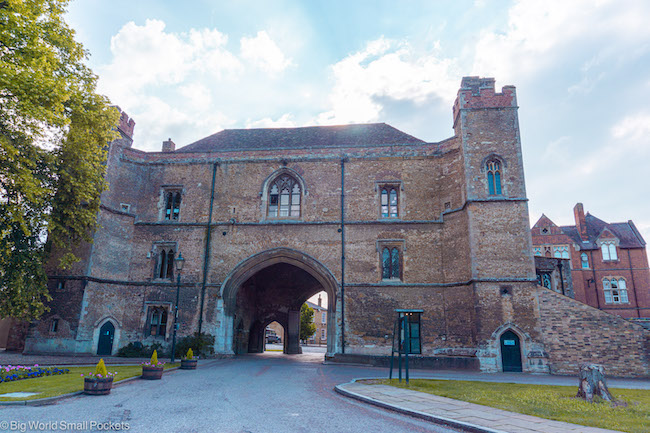 If Ely has wet your whistle and you're not ready to stop adventuring yet, then you'll be glad to know there's plenty more spots in the east of England you can cruise on to after.
I've already mentioned that the city of Cambridge is just a short train ride or drive away, but extend a little further and the quaint county of Cambridgeshire has a lot to offer. check out my list of the top 10 here.
Beyond this, the beautiful counties of Suffolk and Norfolk are both within easy reach… especially if you have a car.
Famous for their historic markets towns and beautiful coastlines, both Norfolk and Suffolk have some wonderful remote spots that make it easier to dodge the crowds, even in summer! What a joy!
Otherwise, Essex is also close to Cambridgeshire with its historic city of Colchester and the great beachside spot of Mersea Island all within easy driving distance.
PIN IT TO PINTEREST!
So there you have it, my ultimate guide to visiting Ely in Cambridgeshire.
I hope I've inspired you to explore this small, but historic beauty of an English city.
If you're travelling this way, it really should not be missed!