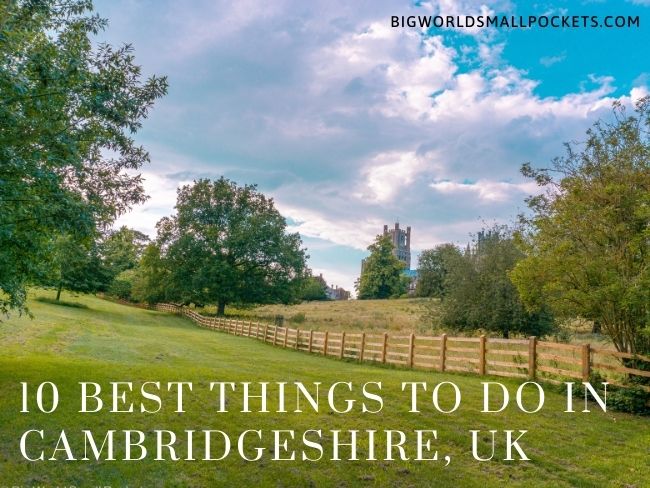 Not often a county you think of if you're looking to explore England, Cambridgeshire over in the east of the UK does, nevertheless, have a fair few gems in store!
Top of the list has to be the county capital – the world-famous university town of Cambridge – but that's not an excuse to ignore the rest of what this quiet, countryside region has to offer.
From historical houses and gardens, to museums and nature reserves, there's a lot to take in over here and the best bit… there's hardly anyone around!
So if you feel like escaping the crowds and exploring off the beaten track a little, then here's my list of 10 best things to do in Cambridgeshire.
---
Related Posts
---
This page contains affiliate links meaning Big World Small Pockets may receive a small commission on any purchases at no extra cost to you.
---
#1 Explore Cambridge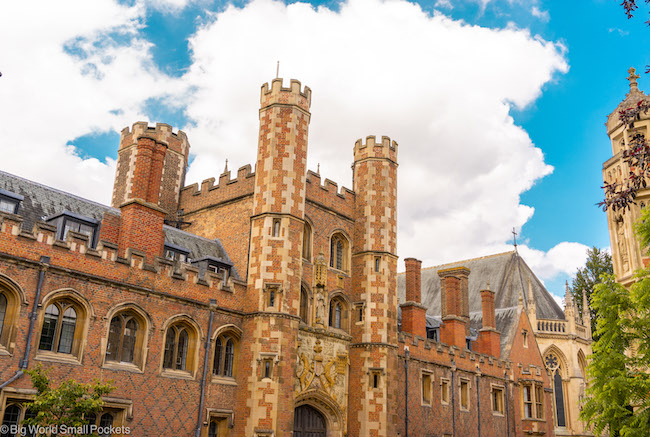 Ok ,so when I was talking about escaping the crowds, I was probably referring to all the entries except this one on the list, because there's definitely no getting away from the fact that Cambridge is big on the crowds!
But you can hardly blame it!
Home to one of the world's oldest and most prestigious universities, this historic city is famous the world over and thanks to its array of gorgeous colleges, churches, cobbles and cuteness, a huge number of both national and international tourists visit here every year.
I've written a whole post about the best things to do in Cambridge, so head there for the full lowdown if you're wanting to explore this city, but suffice to say entering the chapel at King's College, climbing the tower of St Mary's Church, punting on the river and generally feeling like you're in a Harry Potter movie, are pretty high on the list!
Start early and you can definitely see the best of Cambridge in a day, however, if you'd rather take your time, or use this city as a base for your wanderings across the county, then check out my recommended list of places to stay in Cambridge at the end of this article.
#2 Discover Ely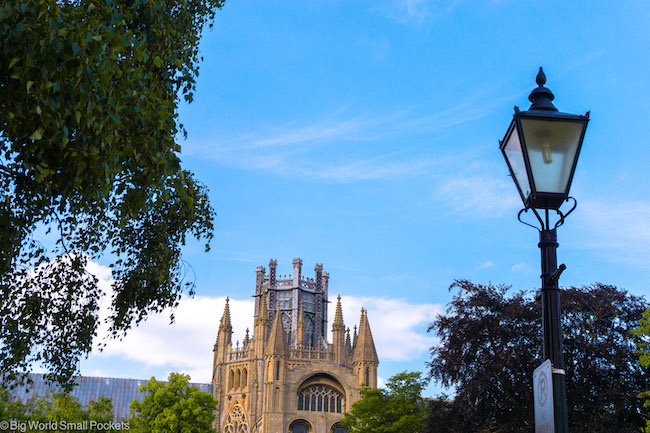 Next up, it's another city in Cambridgeshire, but one that feels a million miles away from the university hub and its tourist crowds.
Yes Ely might have one of England's grandest Cathedrals and also be home to one of the country's key historical figures, but it's an entirely unassuming place.
And that's exactly why I loved Ely so much!
Just 15 minutes on the train from Cambridge, Ely feels like a very local and lowkey place, one oozing authenticity be that from its riverside walks, its traditional pubs or its quaint historic centre.
The Cathedral is definitely the jewel in the crown, closely followed by Oliver Cromwell's house, but what I liked most about Ely was how chilled it was, especially after a busy day of sightseeing in Cambridge!
If you want to escape the crowds at Ely, and learn more about visiting or staying here, then check out this complete guide I wrote to visiting this off-the-beaten-track beauty.
#3 Nene Valley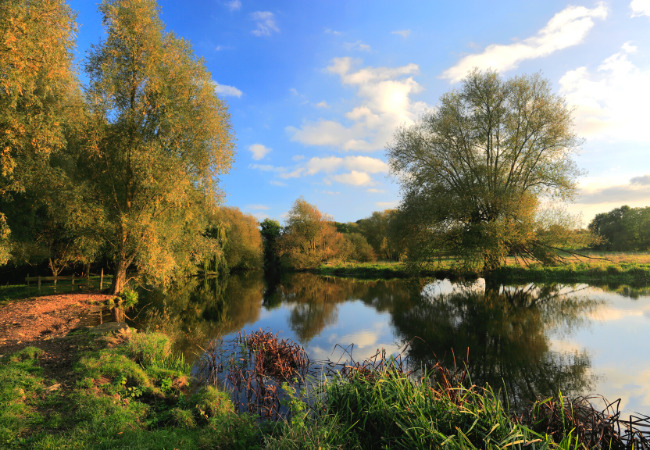 And from cities to countryside areas, I thought I'd mix it up a bit now with a rather more natural area of interest on this list of the top things to do in Cambridgeshire.
The Nene Valley, near the city of Peterborough, actually spans 3 counties in England, but I'm putting it into this list because a large part of it is in Cambridgeshire!
Covering a huge area, with so many options for outdoor time, this beautiful stretch of countryside includes some great cycling opps, along with sculpture parks, cute villages, walking and rowing.
With meadows, lakes, woodland areas and, of course, the River Nene all part of this gorgeous area, it really does make for a superb family day out.
#4 Visit the Flag Fen Archaeological Park
Also great for the whole family is Flag Fen Archaeological Park, which is another one of the top things to do in Cambridgeshire also situated near Peterborough.
Discovered as a Bronze age site, which was used by humans over 3500 years ago, the reconstructed village now situated here, along with the superb boardwalk that meanders through the fens, make this a super outdoor and educational activity.
Open 7 days a week and with incredibly reasonable entrance fees, there's downloadable trails you can use to accompany your visit here too, which are ideal if you want to learn more about how the ancestors navigated living in this watery part of the country thousands of years ago.
#5 Check Out Duxford's Imperial War Museum
And from outdoor museums to more regular indoor ones, there's no question that if you're into your history, especially the military kind, the Imperial War Museum is absolutely one of the top things to do in Cambridgeshire.
Situated in the town of Duxford, this is actually Europe's largest air museum, making it a must for aviation buffs too.
Serving as a base for the Spitfire and Hurricane pilots during World War 2, here you can discover an array of real-life and amazing aircrafts, along with the special exhibitions, open days and air shows this place puts on.
#6 Go Back in Time at Audley End House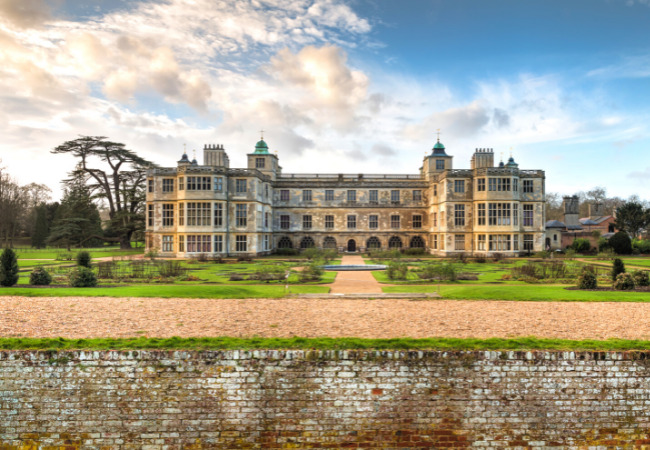 And sticking with the history theme, number 6 on this list of the best things to do in Cambridgeshire is to visit the magnificent historic home and gardens at Audley End.
Ok, technically in Essex, this is very close to the border, so I'm including it here!
One of the finest country estates in England, this place is now preserved and run by English Heritage, so those with membership can get in for free.
Offering key opportunities to explore "below" and "above" stairs in this glorious Victorian country home, there's some interactive displays here, as well as the chance to see the estate's horses, which means this is another great family day out in Cambridgeshire.
With good access facilities and a café, as well as some big gardens to enjoy outdoors, this is a treat that shouldn't be missed.
There's even a gorgeous, modern onsite cottage to rent if you want to make a longer adventure of it!
#7 Watch a Race at Newmarket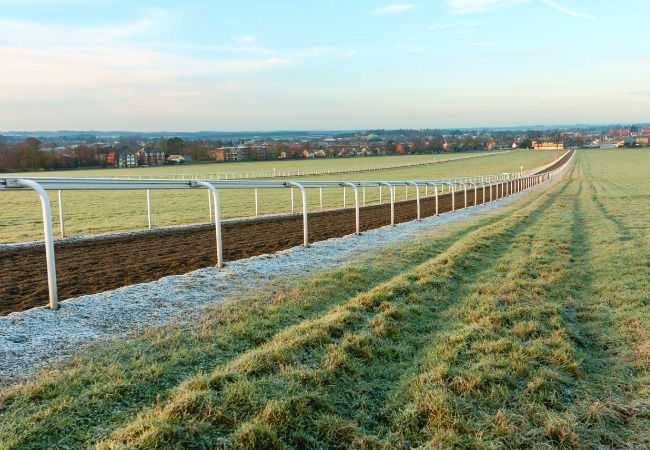 And from horses at Audley End to a very different equestrian experience, the famous racing destination of Newmarket is another top thing to do in Cambridgeshire for those who are into the sport.
Personally, it's not really my thing, but I know lots of people like it, which is why it's going on this list.
From watching a race, to enjoy a guided tour, check out their website for more info.
#8 Escape to Buckden Village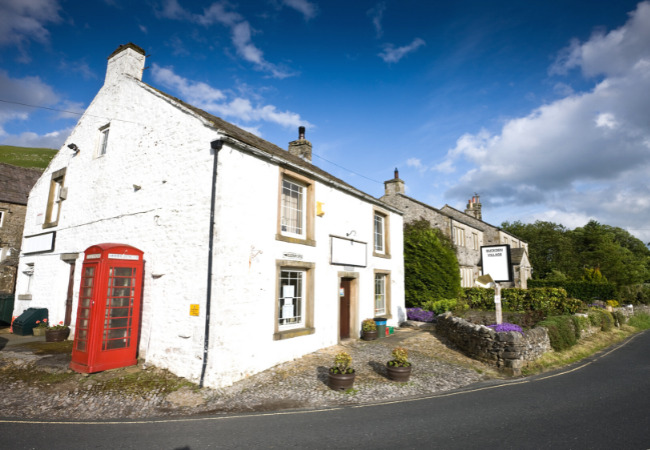 But now it's back to the real countryside and the quiet, unassuming nature that makes this part of the country so special.
If you really want to get the village feel for what life is like around here, then you'll be hard-pressed to find a better destination than the cute village of Buckden.
Located to the west of Cambridge, the historic Buckden Towers are the main site of interest here, as they were once the home of the Bishop of Lincoln, as well as several Queens of England, including Catherine of Aragon.
On the edge of the Great Ouse Valley and once a bustling place on the main transport route up from London, nowadays this quiet and quaint village offers a good chance to get away from it all!
#9 Stroll Wicken Fen Nature Reserve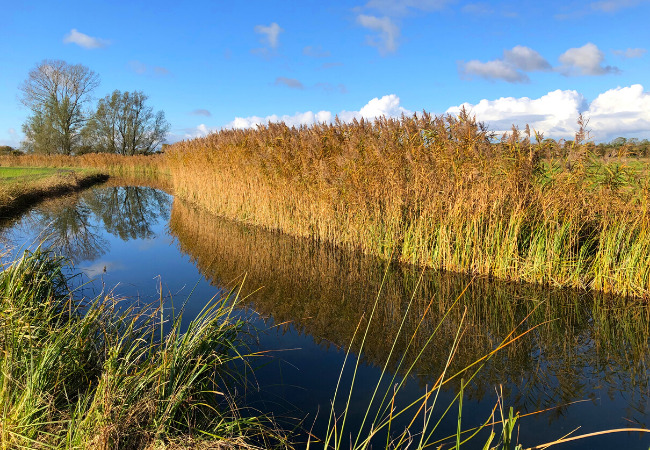 And another good place if you want to get away from it all, is the National Trust's Wicken Fen Nature Reserve.
Actually one of the oldest reserves in the country, this now forms part of a huge Site of Special Scientific Interest.
Beautifully exemplifying the watery wetland characteristics of the low-lying parts in East Anglia, this semi-flooded region has a beautiful boardwalk you can use to stroll through this unique landscape and admire the birdlife.
Bird hides and the chance to spot wild grazing herds of horses and cattle make this a truly magical place and for National Trust members, entrance (and parking) is free.
Cycling trails and boat trips are also part of the offering in a landscape that is full of meadows and reed beds and home to a huge diversity of flora and fauna.
#10 Marvel at Anglesey Abbey, Gardens & Mill
And last but not least on my list of the 10 best things to do in Cambridgeshire, it's another National Trust site, this time the beautiful grounds and historic mill of Anglesey Abbey.
A traditional Jacobean House, wonderfully upgraded by Lord Fairhaven, this beautiful property and gardens now show off 1930's luxury at their best.
Central to the charm is the historic Lode watermill and, with a mill having operated on this site since the Doomsday Book in 1086, the beautiful Victorian working mill that stands here today can actually be entered and explored on certain days of the week.
From strolling through the historic home to running in the gardens, enjoying the café and shop, or checking out the mill, this spot really does make for a great day out for the whole fam!
When to Visit & How Long to Stay
There's no question in my mind that the best time to visit Cambridgeshire is during the summer season, when the UK's good weather allows you to get the nicest experience from your time there, especially if you want to enjoy some outdoor activities!
The only problem with the summer and the weekend is that they are the busiest times for tourists, so do be warned!
If you have the option to visit the city of Cambridge on a weekday, or outside of school holidays, then I'd advise this, as parking and getting some good snaps without a ton of other people in-frame will be a lot easier at these times!
And when it comes to the length of your trip, if you just want to explore this city itself, peek in a few colleges, have lunch and enjoy a river trip, then a day should certainly be enough time to get a good feel for the city.
If, however, you'd rather explore more of the surrounding area and enjoy more things on this list of the top Cambridgeshire things to do, then I'd recommend a weekend… or longer!
Where to Stay in Cambridge
If you are making a weekend of it and looking at staying overnight in Cambridge, then here's my top suggestions…
When it comes to budget options, the Premier Inn Cambridge City East hotel is hard to beat!
This spot offers amazing value accommodation just a short walk from the centre and is well-suited to overnight stays, where you just want somewhere to lay your head.
Free wifi and luxury Hypnos beds, along with Freeview TV, plus tea and coffee facilities are included in all rooms.
If you want something with a more independent spirit, then check out this great apartment, which gets great reviews thanks to its brilliant location near to Cambridge city centre and train station.
Very well-equipped and sleeping up to 4 people, it's one of the best-priced in the area too and offers superb comfort and cleanliness.
If it's a hostel you're after, then the YHA Cambridge gets my vote and if you want a hotel, then The Fellows House is the one to go for!
5 Cambridgeshire Packing Essentials
And now here's my list of the top 5 packing essentials you shouldn't head to the beautiful county of Cambridgeshire without…
#1 A Good Camera
No doubt you're going to be snapping like crazy in this amazing place and need to ensure you have a good camera to do the place justice.
I love my Sony A6000 and GoPro, which are both light, compact and great for travel.
#2 Decent Walking Shoes
No point coming this far and not being able to enjoy a walk through the cities and fens of Cambridgeshire.
Get prepared therefore and ensure you have a decent pair of walking shoes – these cross trainers from New Balance are ideal (and totally stylish) for the job.
#3 Light Waterproof Jacket
Whatever the time of year, you have to remember this is England after all, a country in which the heavens can open at any point!
Don't get caught out and ensure you have a good lightweight and waterproof jacket with you.
This North Face one is perfect.
#4 Compact Hiking Day Pack
I never go on any UK trip without a sturdy backpack to ensure I've got everything I need and that the weight is equally distributed across my back and shoulders.
This super featherweight Kompressor from Marmot is my go-to, because it folds down to nothing and is water-resistant – ideal for those sudden showers.
#5 Portable Charger
And finally, I would never head off anywhere without my trusty Anker Portable Charger, which keeps my phone and camera batteries full all day, every day!
This means no matter how many top things to do in Cambridgeshire I'm enjoying, I can take all the snaps and use all the maps I need!
Where to Head After?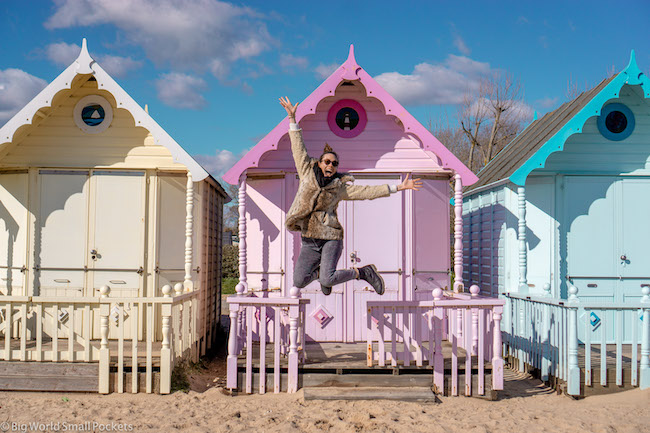 And if you're keen to keep going, and not turn back to London straight after your trip to Cambridgeshire, then don't forget the counties of Essex, Suffolk and Norfolk are all just a short trip away and offer plenty to do, including more historic cities, countryside rambles and, perhaps best of all, coastal adventures as well – hurrah!
PIN IT TO PINTEREST!
And that's my guide on the top 10 things to do in Cambridgeshire.
Have you visited this charming part of England?
What did you enjoy there most?
Do help other travellers out by sharing your experiences below…