I have to admit, when I first headed to Finland, I was a Nordic novice.
Yes, visiting Finland heralded my first time stepping foot into this very unique part of Europe and honestly, I didn't know what to expect.
All I knew was that it would be pricey (probs the reason I hadn't been to Scandinavia before) and that it would be cold (I was visiting in December).
But how pricey and how cold, I really didn't know.
Nor did I know how easy it was to be a vegetarian, how to get around the country, what to pack or how long to visit for.
But thankfully, now that I've spent some amazing time in Finland, I can bring you all the answers to these questions and more.
So here they are… the 15 things you NEED to know when you travel Finland…
---
Related Posts
---
This page contains affiliate links meaning Big World Small Pockets may receive a small commission on any purchases at no extra cost to you.
---
#1 Visa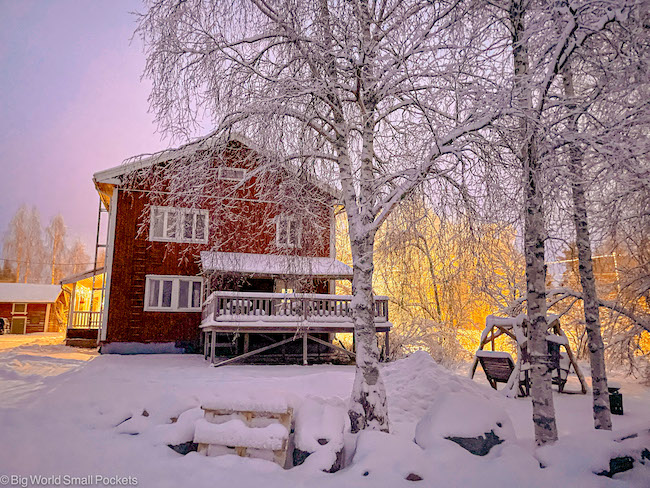 Finland is part of the EU and Schengen area, so if you don't need a visa for either of these regions, you can enter Finland without a visa.
Brits, it's worth noting, that since leaving the EU, you can only stay in the EU for a maximum of 90 days out of a 180 day period and then you'll need to get a stamp in your passport when entering and leaving Finland.
#2 Currency & Money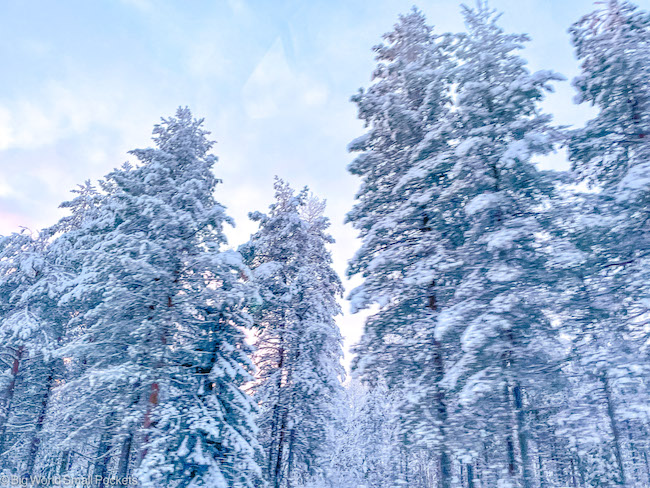 As part of the EU, Finland (unlike many of its neighbours) uses the Euro country.
This makes it very easy if you're arriving from other countries that are also part of the Euro bloc.
If you're travelling to Finland from elsewhere, then it's probably a good idea to exchange from currency before you get here.
In addition, card payments (Visa and Mastercard) are accepted almost anywhere and ATMs in cities are plentiful with on-screen instructions in English.
And when it comes to paying for things or using ATMs in Finland, you want to ensure you're not being charged overseas transaction fees or getting poor exchange rates when using your card abroad, which is why I always take my Wise card away with me wherever I travel.
The easy way to spend abroad with real exchange rates, no markups and no sneaky transaction fees, you can use your Wise card just like a debit card here… and it links easily with Google and Apple pay – sold! Grab yours here.
#3 When to Visit?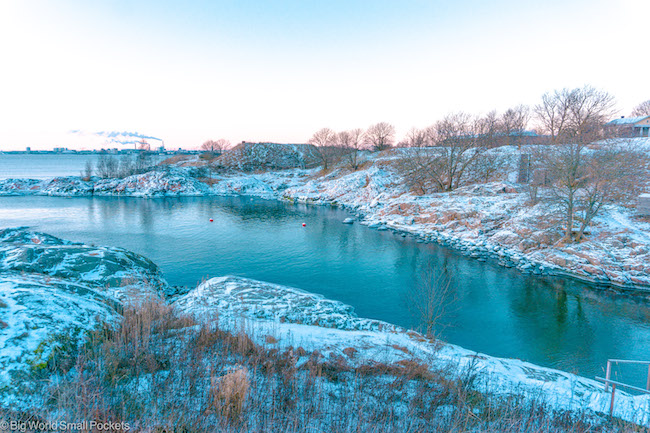 In my opinion, the best time to visit Finland is definitely during the winter months between December and February, this is when you'll see the most beautiful snow coverage and get this winter wonderland at its most scenic.
For the full festive experience, you should visit Finland during December when the snow has begun, otherwise, consider January or February for cheaper winter rates, albeit with lower temperatures.
In summer, near 24 hour daylight also allows for a magical experience.
Many people who visit at this time enjoy hiking in the country's central lake area or revelling in the midsummer glory of Lapland with its beautiful forests and trails.
#4 How Long to Visit For?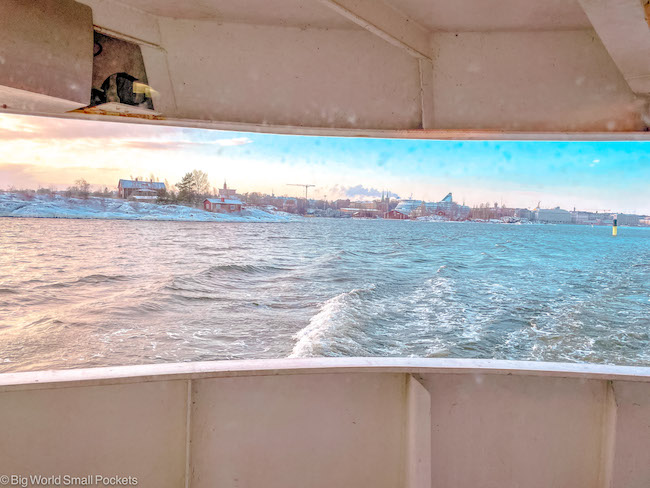 When it comes to travelling Finland, the amount of time people normally spend here is a balance between seeing as much as they can and limiting their budget, because spending a lot of time in Finland as a tourist is likely to be a costly affair!
As such, I tend to advise 1 week as a good amount of time to travel Finland, especially if you're visiting other Nordic countries as part of the same trip.
With 1 week in Finland, I recommend 3 nights in Helsinki 4 nights in Lapland.
Learn more in this ideal 1 week Finland travel itinerary I wrote.
If you have more time, then I'd head to the Finnish lake region which sits in the country's central belt.
#5 Safety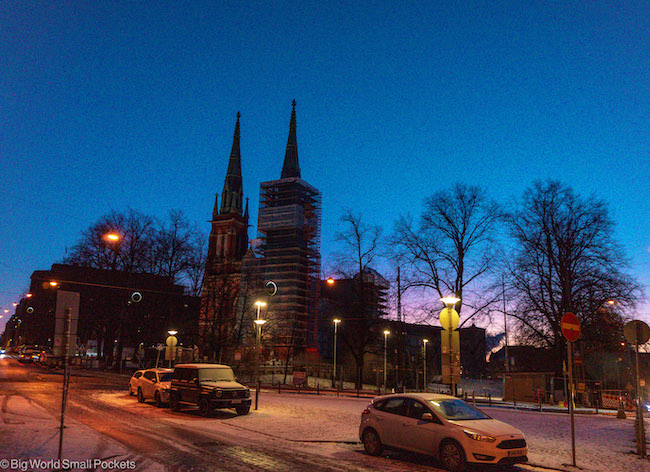 Finland is a very safe country, with very low crime rates.
As a tourist, you're unlikely to encounter any trouble here.
That said, accidents do happen.
World Nomads offers simple and flexible travel insurance. Buy at home or while travelling and claim online from anywhere in the world.
Alternatively, if you're a long-term traveller, digital nomad or frequent remote worker seeking travel health cover, check out Safetywing's Nomad Insurance policies.
#6 How to Travel to Finland?
Most people arriving in Finland, arrive into Helsinki by air.
Direct flights with numerous airlines, including Finnair, arrive at the international airport here (IATA Code: HEL) from London and many other major European cities.
From the best deals on all flights, I highly suggest checking out Skyscanner.
From Helsinki airport, it's very easy and affordable (around 5€) to get into the city centre using the public transport system.
Otherwise Uber's are available for a cost of around 50€.
If you're coming from a neighbouring country, then it pays to know there are regular ferries from Estonia and Sweden to Helsinki too.
If you're heading straight to other parts of Finland, you may want to fly into one of the country's other international airports. Oulu and Rovaniemi are the next biggest, with the latter connecting Lapland directly with the rest of the world.
#7 How to Travel Around Finland?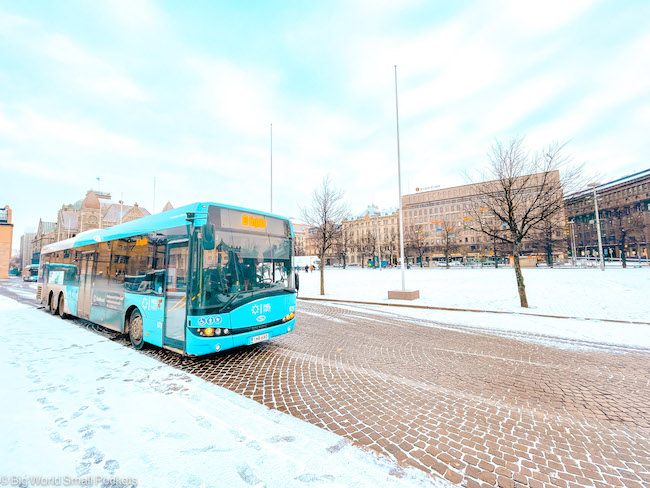 Domestic flights operate around Finland and are especially common for connecting Helsinki and Lapland.
Trains are also used over long distances in the country and roads are well-maintained which makes renting car and driving parts of the country very easy.
Learn all about these 3 methods of transport for you're travelling between Helsinki and Lapland here.
Between smaller regional destinations, there tends to be a good bus service – even in Lapland for example – and within cities, buses are common as a form of public transport.
When it comes to getting around Helsinki, you can use Uber, but it pays to know that the city centre is quite compact and easy to navigate on foot.
Public transport is also excellent in Helsinki – including to and from the airport – with an easy-to-use tram, train and bus network.
Learn more, including about day passes, here.
#8 Best Places to Visit in Finland
In my opinion, the best places to visit in Finland are the capital Helsinki and its surrounds, plus Lapland.
These are the most popular destinations when travelling in Finland and rightly so.
Helsinki is a great, small city known for its excellent architecture and design culture. There are many lovely islands you can easily explore on short trips from the capital, as well as several excellent day trips to nearby historical towns and beautiful areas of natural beauty.
Learn more in this post I wrote about the best things to do in Helsinki.
Following this is the infamous Finnish Lapland – a stretch of wild and remote beauty north of the Arctic Circle.
Most famous for its snowy beauty during the winter season, and as the official home of Santa Claus, Lapland also offers some wonderfully unique activities including husky sledding, reindeer sledging and snowmobiling.
In summer, Lapland is famous for its beautiful lakes, fishing, boating and for its good cycling and hiking trails.
Learn more with my list of the top things to enjoy in Lapland here.
#9 Where to Stay?
There are hostels in both Helsinki and the main Lapland town of Rovaniemi, as well as other major cities such as Turku.
In Helsinki, beds in hostel dorms start from around €25, whilst private rooms begin at around €50. My pick in this city is The Yard Hostel.
In Lapland (which is always more expensive), dorms start from around €40 and privates from €100! In Rovaniemi, my pick of the bunch is Hostel Cafe Koti.
Given these rates, if you're travelling as a couple, pair or family, a basic hotel or guesthouse might suit you better.
Standard double or twin rooms (including breakfast) begin from €120 – €150 in Helsinki. Check out Hotel F6 or Hotel Helka as 2 top-rated options in the city centre.
Otherwise, Airbnb apartments in the capital can be picked up for around €100 – a real bargain as these studio spaces often sleep up to 2 people and include a kitchen space so you can prepare your own simple meals.
Check out my list of the top 10 Airbnbs in Helsinki for more ideas.
At the other extreme of the country and price range, luxury stays in Lapland can be up to €500 a night, like this amazing Glass Resort, which offers premium glass apartments with saunas and hot tubs.
And in the high winter season, they can be even more – especially in the pre-Christmas lead-up.
For something more reasonable, middle-range guesthouses and hotels can be found in Lapland's main tourist town of Rovaniemi for around €170 a night, like this family room in Wherever Mini Hotel.
Otherwise, self-catering accommodation in Rovaniemi can be found for around €140, like this Arctic Circle Home, which sleeps 2.
Alternatively, you can look to get off the beaten track a bit – which gets my vote – and head out of the main Lapland resort areas for some better prices.
Ranua, just an hour from Rovaniemi, is a very lovely, local Finnish town and here the Arctic Guesthouse ad Igloos provides single rooms from €65 a night, double rooms from €80 a night and superb AuroraHut glass igloo pods from €220 a night.
Learn more about my stay in one here.
#10 Finnish Food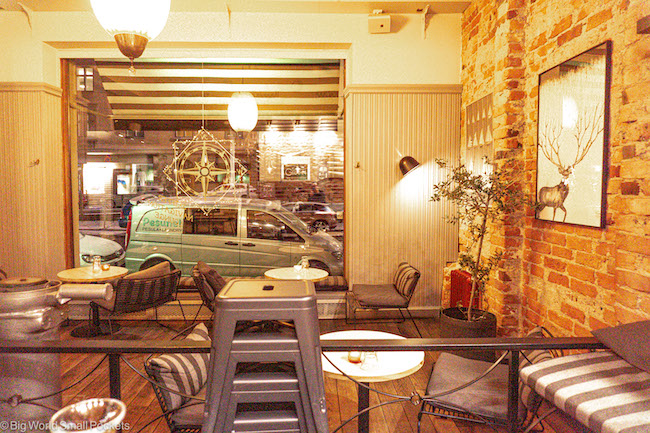 As an Arctic country, with both many rivers and access to the sea, it's perhaps unsurprising that the Finns love both reindeer and salmon.
Both are common in soup form in the winter and also grilled on a BBQ, summer and winter.
Being vegetarian, I was a little worried about this, but I needn't have been as vegetarian, vegan and gluten-free food in Finland is very common.
For breakfast, savoury options such as cheese, eggs, ham and rye bread are common, along with salty porridge.
The Finns also love a sweet pastry and a coffee!
If you want something non-traditional, there's also a lot of international cuisine in Finland too.
#11 Finnish Drinks
To start with, tap water is potable in Finland and safe to drink.
Coffee and milk are also very popular, with oat milk easy to find, as well as the cow variety!
Finns love to drink alcohol especially beer, but it is expensive in this country with a very high tax placed on it, so be warned.
Spirits such as vodka are also commonly drunk.
Craft beer places are popular especially in cities like Helsinki and Lapland Lager sampling is a must!
#12 What to Pack?
And now we come to what gear to pack for your Finnish travels.
And largely, this will depend on what time of year you are travelling.
For a full guide on what to wear for a winter trip to Finland check out this post I wrote.
In summer, I'd ensure you take some active clothes for hiking and cycling in Finland, along with some warmer layers for the evening, as it can get cold late at night even during the warmer months.
Sunglasses are a must and a good daypack will come in handy too.
Most things, including toiletries and medicines, can be bought when you are in Finland – they'll just probably be more expensive than they are in your home country!
#13 Finnish Culture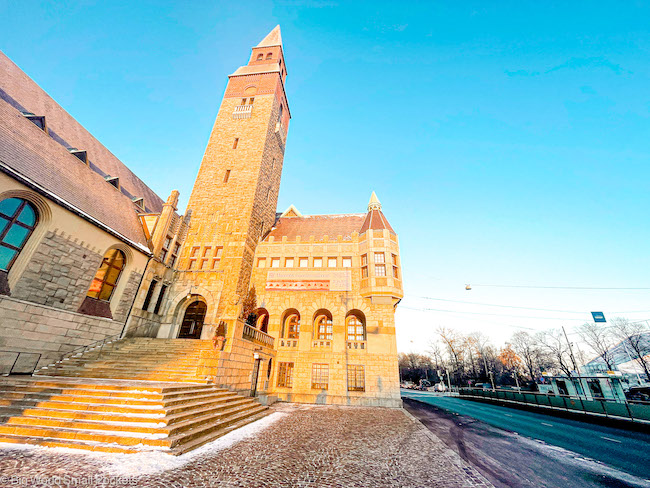 I feel like the Finns get a bad rep!
The stereotype is that they are quite severe, terse and practical.
In reality, I found Finnish people very friendly, warm and welcoming.
Many of them speak excellent English, which is a relief because Finnish is a very hard language to pick up!
As a small population, Finnish communities tend to be close-knit and family time is important.
Time in nature is deeply embedded in the Finnish culture, with the forest a place of special significance, which is why outdoor activities are big here.
Saunas are also a huge part of Finnish culture and one I complete back!
Most Finns have a sauna in their home and this tradition is actually UNESCO-listed.
It also pays to know that Finland is a dual-language nation, with both Swedish and Finnish spoken by people here.
Finnish is by far the dominant language in terms of the number of people who use it as their first language, but throughout the country, you'll see signs and instructions in both Finnish and Swedish.
#14 Costs of Travelling Finland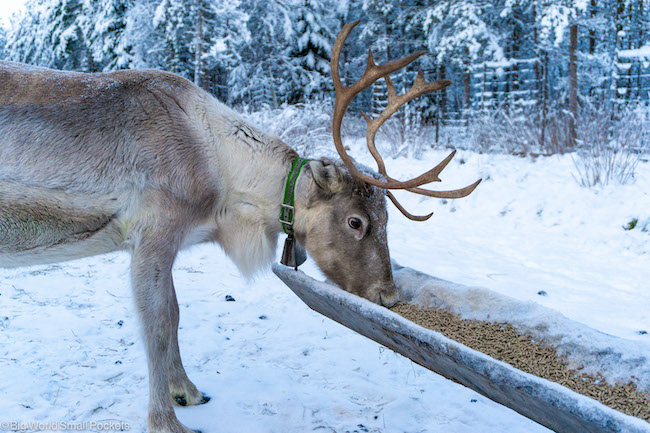 There's no question Finland will not be the cheapest country you've ever visited, but it's unlikely to be the most expensive either.
In fact, it's probably the cheapest of all the Nordic countries and is very comparable with the costs of travelling in France or the UK.
As also, it's best to research and book as much of your Finland travels as you can to avoid the cost of tour agencies and operators.
I also recommend staying in accommodation that allows you to self-cater, as it's the cost of eating and drinking out here that will really send your budget soaring.
Use budget airlines to fly into Finland and remember most of the museums and attractions in Helsinki can be seen for free!
With an EU SIM, you can also use your phone in Finland without incurring any roaming charges.
For more advice about how much to budget for your Finnish travels, check out this post I wrote, which gives a full breakdown.
#15 Independent Travel in Finland
And finally, I touched on it in the above point, but one of the key things to point out when you travel to Finland is that independent travel here is very easy!
Being a safe and highly developed country, where many people speak English, Finland is easy and comfortable to get around.
Tourism infrastructure is highly developed and there really isn't any need for you to take a tour or use a travel agency.
You can book domestic flights or trains, as well as accommodation yourselves and only is it for guided hikes or activities in Lapland where you're likely to need to the services of a guide.
You can learn more about how to budget for and save up in this north of the country in this article I wrote about how to holiday in Lapland for less, which contains all my top tips.
PIN IT TO PINTEREST!
So there you have it, my list of the 15 things to know when you travel Finland.
Have you been to this Nordic country?
Have any tips to add to the list?
Please let fellow travellers know your recommendations by dropping them into the comments below…