If there's one time of year everyone wants to visit Lapland, it's in the lead-up to Christmas.
After all, this winter wonderland just screams festive fun and if there's one surefire way to get you into the holiday spirit, then kicking off Christmas in Lapland is surely it!
And I should know!
It's not every year you get to head to Lapland in December, but that's just what lucky old me got to experience and, let me tell you, it's certainly a trip I'm never going to forget.
Soaking up every snowflake of festive feeling that I could in this totally unique and breathtakingly beautiful landscape, Christmas in Lapland really was one of my top travel experiences and I'm here to bring you the full lowdown to ensure you have the best time there too.
With all my top tips on how to get there, where to stay, what to do, what to pack and my top Christmas in Lapland budget hacks, this guide is jampacked with all the advice you need.
So let's get stuck in with how to plan your perfect Christmas in Lapland experience…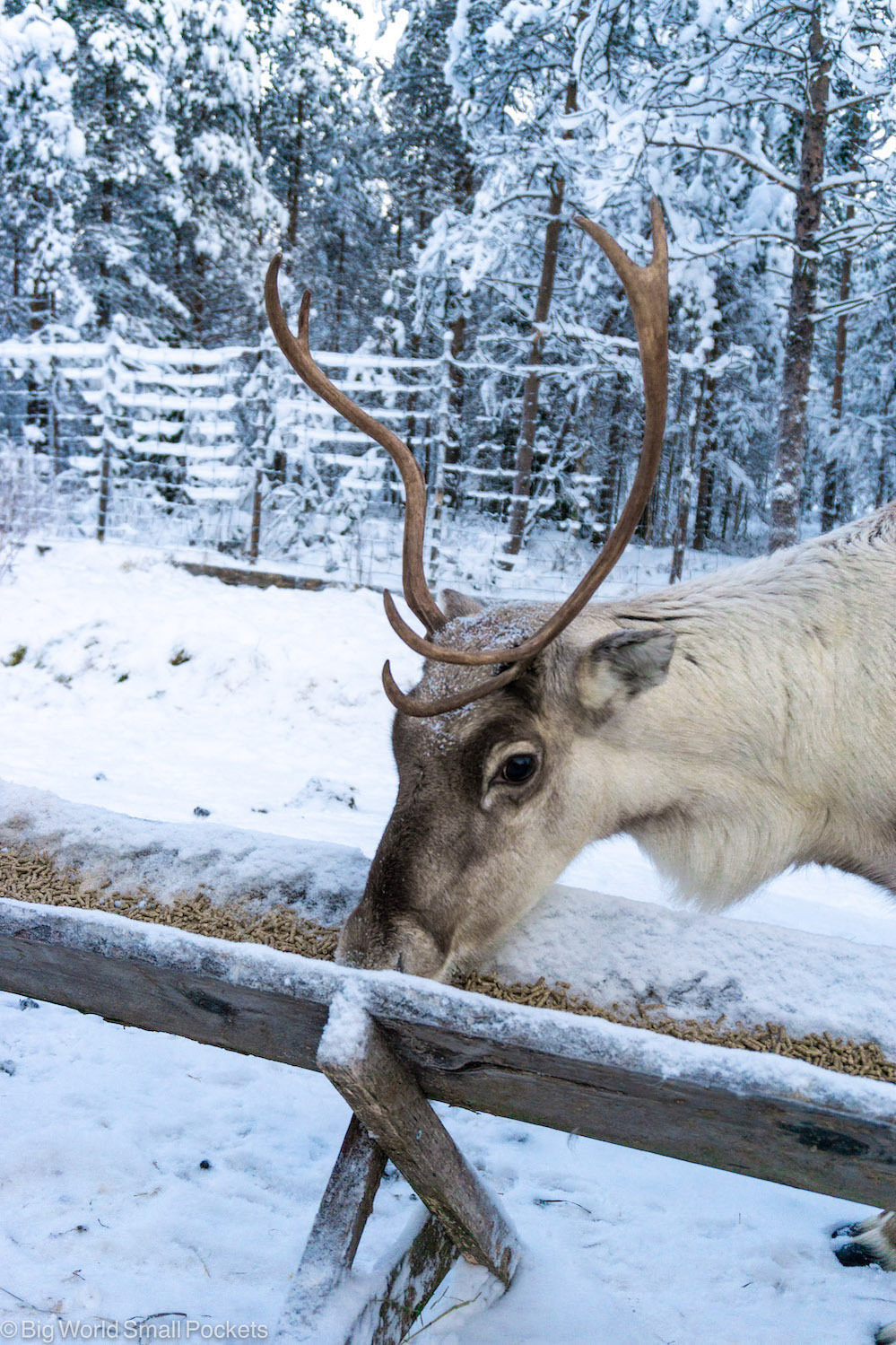 ---
Related Posts
---
My stay in Lapland was sponsored by Arctic Guesthouse & Igloos and Ranua Wildlife Park but, as always, all views are my own.
This page contains affiliate links meaning Big World Small Pockets may receive a small commission on any purchases at no extra cost to you.
---
#1 Get Organised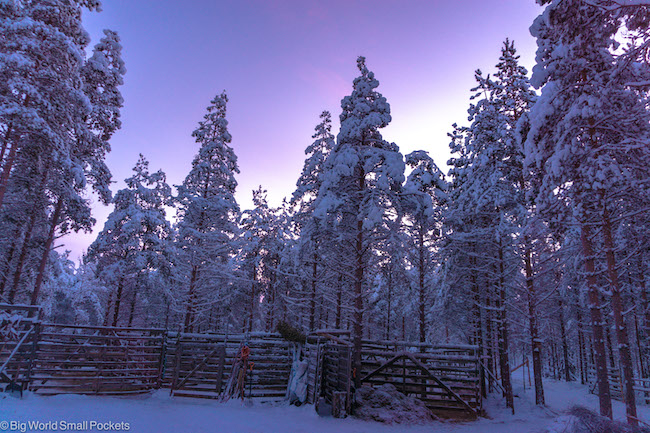 So the first thing to know when it comes to planning your Christmas Lapland trip is that you need to get organised.
To start with, it pays to know that Lapland – the region – actually spans 4 different countries, namely Norway, Sweden, Finland and Russia.
However the part that's most famous for those wishing to experience Christmas in Lapland is Finland.
Yes it's certainly Finnish Lapland that provides the best array of festive activities and adventures, so I'd centre your research around this region if you want to have the best holiday experience possible.
Understandably, the lead-up to Christmas is the most popular time to visit Finnish Lapland, which means you need to get started with your planning early. This will help ensure you have the best choice over activities, places to stay and, of course, availability and prices.
Alternatively, if you want to have more flexibility and pay slightly lower prices, you may opt to enjoy Christmas in Lapland in November, instead of December.
That said, it pays to know that while prices at this time of year might be cheaper, in November the snow in Lapland is a lot thinner on the ground – literally!
Yes the snow only really starts to come down heavily in December in Finnish Lapland, which means to enjoy those winter wonderland views, it's certainly worth paying a bit more to visit in December and get that full Christmassy feeling.
#2 Watch Your Budget!
Alternatively, January and February are cheaper months to visit Lapland, so if budget is a key concern, you might opt for these months over November or December.
However, if it's the festive feels you're really after, then December is certainly the time to head to Lapland… just watch your budget!
Yes, as I mentioned in the above point, getting organised and booking certain elements of your trip in advance is a key way to your costs from spiralling out of control – definitely pretty important when to comes to having a stress-free, seasonal trip here!
For Christmas in Lapland, the general rule of thumb is that the further in advance you book, the cheaper it's likely to be.
Last-minute deals are rarely a thing when it comes to Christmas in Lapland, so don't be afraid to book accommodation, flights and even some activities months in advance…. many do!
It's also worth pointing out here that you certainly don't need to employ the services of a travel agent to arrange your Christmas in Lapland trip.
DIY trips are both easy to plan and book (with everything very well set-up for tourists), and making a travel itinerary yourself will likely save you a fortune, as you won't be paying the costs of any middlemen to do the research.
And on that note, reading blogs about how to plan your trip, as well as what to expect, is a great place to start, so you're already on the right track!
Check out this post I wrote about how much my Finland travels cost to learn more.
#3 Think About How Long to Spend There
Now that you've thought about when to visit Lapland for the Christmas experience that suits you best, it's time to think about how long to spend there.
Given that this is likely to be a once-in-a-lifetime trip, it's worth making sure you get the best value for money from your Christmas Lapland experience and, as such, I think a stay of around 5 nights is a nice balance between budget considerations and getting the most from your time there.
Anything less than 4 nights is likely to make your trip feel rushed and you'll miss out on some of the top festive activities you can enjoy here.
In contrast, 5 nights will allow you to enjoy many of the top things to do during Christmas in Lapland and increase your chances of seeing the Northern Lights too.
5 nights is also short enough to ensure you don't become too drained by the freezing temperatures in this sub-zero winter destination… but more about these later!
#4 Consider Where to Stay Carefully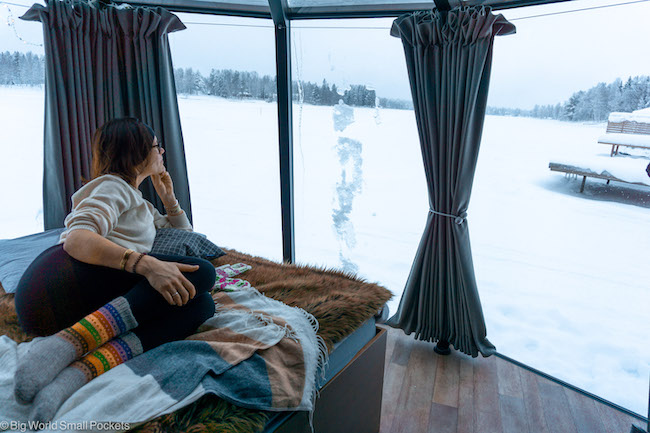 And now we come to a key component in planning the best Christmas in Lapland experience – where to stay.
We've already discussed that Finnish Lapland is the region most people head to for their Christmas experiences but, within this area, there are many different towns where you can base yourself.
The main town in Finnish Lapland is the tourism hotspot of Rovaniemi – home to the official Santa Claus Village and a major international airport.
The other flagship resorts in Finnish Lapland are Levi, Pyhä, Salla, Inari and Saariselka.
Inari and Saariselka are the furthest north and are serviced by Ivalo airport.
Levi is in the northwest of Finnish Lapland and is accessed via Kittilä International Airport.
Pyhä and Salla can both be accessed from Rovaniemi in the south.
That said, I'd actually avoid all these main tourism hotspots when it comes to the best Christmas in Lapland experience because they tend to be very crowded and very commercialised.
Instead, for those real picture-perfect views, I'd head to a smaller and more authentic Finnish Lapland town instead – one that boasts loads of great activities and tourism infrastructure, but that still retains a very genuine and quintessential Christmas Lapland experience.
And luckily I know just the place!
Ranua is a small local town of just 4000 people with a very authentic and genuine Finnish feel.
Safe and welcoming, Ranua is just an hour's drive from the major airport at Rovaniemi and has some great tourism infrastructure, including traditional places to stay, iconic glass igloos, a famous wildlife park and loads of brilliant Lapland activities on offer that will get you right into the holiday spirit
Hiring a car, using a public bus, opting for a private transfer service or taking a taxi are all ways you can easily get from Rovaniemi airport to the centre of Ranua and, once there, I'd head for the Arctic Guesthouse who provide affordable guesthouse accommodation in traditional Lapland buildings or unique, bucket list stays in eco-friendly glass igloos.
Owned by local people, the Arctic Guesthouse provides guests with an intimate and authentic stay that includes breakfast, wifi, a dinner menu and 2 great saunas which are free to use.
Check out the review of my stay there here.
#5 Research How to Get There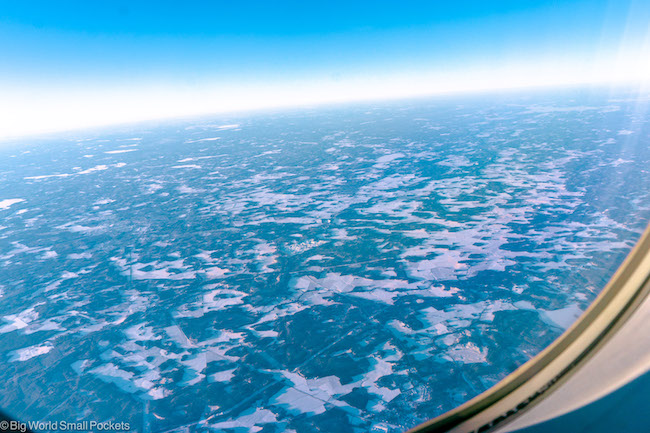 Now that I've let you in on my Christmas Lapland secret about the best place to stay, it's time to talk about getting there – this is definitely a key part of planning the trip!
If you're heading to Ranua, then you can fly to Rovaniemi direct from London (along with several other European cities) and from Helsinki too.
As always, I use Skyscanner to find the best deals as these guys include budget airlines in their searches.
Alternatively, you can also catch the overnight train to Rovaniemi from Helsinki.
Learn more about all the travel routes from Helsinki to Lapland (including those by train) in this article I wrote.
#6 Travel Insurance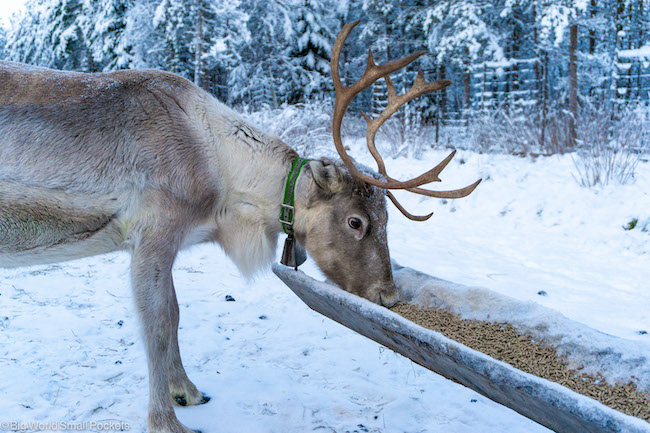 After all, you don't want to risk your Christmas in Lapland being ruined by a travel accident.
World Nomads offers simple and flexible travel insurance. Buy at home or while travelling and claim online from anywhere in the world.
Alternatively, if you're a long-term traveller, digital nomad or frequent remote worker seeking travel health cover, check out Safetywing's Nomad Insurance policies.
#7 Make Sure You'll Be Warm Enough
Well you're really getting along with organising the perfect Christmas in Lapland trip now, but there are still a few practical details you'll want to take into account.
And a key one here is making sure you have the appropriate clothing because, trust me, a key part of having the best experience will be making sure you're warm enough!
You can check out my complete packing list for a winter trip to Finland here, which is an item-by-item guide as to exactly what you should pack, but for now, I'll just say loads of warm layers are absolutely crucial!
Temperatures can get down to minus 50 degrees celsius in Lapland – they were minus 20 for most of my adventure there – so skiwear, merino layers, thick wool jumpers, thermal socks and hand warmers are all essential.
If you don't have the outer layers you'll need, like snow boots and snowsuits, you can often rent them here.
Otherwise, if you want to grab some gear while you're still at home, I'd definitely start planning what you're going to wear and pack for Christmas in Lapland at least a few weeks ahead of the trip.
This will give you the time to both research and buy any items you might need.
#8 Pick Your Lapland Christmas Activities
We're almost there when it comes to prepping your epic Christmas in Lapland, but there are just a couple more crucial steps.
And something we couldn't overlook, are the things to do in Lapland that will have you enjoying your slice of festive fun to the max.
Indeed, I was pretty amazed just how many activities you could enjoy in the snow here, so do believe me when I say it might take a bit of research and time to pick your favs.
From snow-shoeing to reindeer visits, snowmobile rides to northern light tours, husky-sledding to sauna-ing, I loved all these activities and certainly found they were the best way to soak in the winter wonderland and revel in the Christmas card landscape of Lapland.
Thankfully, organising all my activities was easy due to the amazing services of Ranua Wildlife Park, who not only lent me the snow gear I needed, but also put together an incredible itinerary that gave me the most incredible Lapland experience.
Their guides were brilliant, friendly and knowledgeable (plus they spoke perfect English) and their safety was top-notch too.
All the animals we encountered during the activities were well-cared for too, and the great range of activities they provided meant there was something for everyone… kids and grandparents included.
Top of my list had to be the reindeer visit, the snowmobile rides and my time with the huskies and, if you want to get the best Christmas in Lapland experience, these would be my top picks for you.
Learn more about all these options and more on my list of the top things to do in Lapland.
#9 Plan Your Santa Visit
And last but not least, Christmas in Lapland wouldn't be complete with a trip to Santa!
And you're in luck!
Finnish Lapland is the official home of Santa and Rovaniemi is where the Santa Claus Village can be found.
If you're heading to Ranua to enjoy the glass igloos at the Arctic Guesthouse and the activities at the Ranua Wildlife Centre, then it's easy to stop in at the Santa Claus Village, just a few km from the Rovaniemi airport, on the way.
Seeing Santa here is free, although you do have to pay for a photo, and this is a great activity for kids, big and small, alike.
Yes everyone loves meeting the big Christmas man and your time with him isn't super rushed, which made the experience feel very heart-warming.
You do have to queue to get in to see Santa, but colouring crayons make it easy to pass the time, or you can talk with kids about the questions they want to ask the King of Christmas himself!
Either way, this activity is one of the pivotal Christmas in Lapland experiences you can't miss!
PIN IT TO PINTEREST!
So there it is, my guide to planning the best Christmas in Lapland!
I hope I've made prepping for your trip to this magical region a little easier, but if you still have any questions, don't hesitate to drop them into the comments below…