The Finnish capital is not known for being the cheapest city on earth – infact, it's known for being one of the priciest! – which is exactly why staying in an Airbnb can be a great option for your time here.
And that's even more true given the number of great Airbnb's there are in Helsinki and how surprisingly affordable some of them are.
So whether you're travelling as a family, or a couple, a group of friends or as a solo backpacker, I'm here to bring you my list of the top 10 Airbnbs in Helsinki, Finland.
Having visited this city and stayed in an Airbnb myself while I was here, I certainly know what to look out for when it comes to the locations, amenities and facilities you'll need for a great stay.
So let's get stuck in…
---
Related Posts
---
This page contains affiliate links meaning Big World Small Pockets may receive a small commission on any purchases at no extra cost to you.
---
#1 Best for Those on a Budget
Small Room, Own Kitchen. Downtown
With an amazing price for a double room, complete with its own kitchenette, this brilliantly located property sleeps up to 2 guests and offers a lot of privacy.
With excellent access to public transport and a comfortable bed with good amounts of storage, this well-equipped spot boasts a compact kitchen, wifi and a shared garden.
Great reviews praise the excellent host, the convenient location and the trendiness of the nearby Kallio area.
#2 Best for Families
XL Penthouse, Sauna & Balcony in Centre
Hosting up to 8 guests across 3 bedrooms, with both king, queen and sofa beds to spread out across, this place is perfect for families, especially those with children.
The high chair and cot, along with the TV and games console, add to the family-friendly nature of this spot and a fully equipped kitchen and balcony area compliment the appeal.
With a top location that is very central, as well as excellent ratings for cleanliness, the great reviews for this place praise the excellent hosts and the light, airy and modern feel of the apartment.
As you can walk to the city centre, it's a very easy place to stay both with kids or older family members, and there's a sauna to relax in after a big day's sightseeing too.
And topping all that, every night you spend in this property is climate-neutral and double carbon offset – winning!
#3 Best for Couples
Luxury 1 Bed Apartment with Bath in the Centre of Kamppi
But from families to romantic settings, now we move onto the best Airbnb in Helsinki for couples.
A luxury design apartment in the centre of the city, this 1 bedroom apartment is filled with slick, modern design features and boasts a spacious bathroom that includes a spa.
There's also an amazing balcony space, which has iconic views and comfortable furniture, from where you can relax and take it all in
Compact, but perfect for 2, this light and airy space is ideal for a short getaway to Helsinki. For those who want to have the city at their front door, aswell as an outside space to relax in, it's the dream!
#4 Best for Groups
3 Lovely Rooms in Helsinki Centre
With the capacity to sleep 6 people, it's pretty amazing that this excellent Airbnb for groups, offers such affordable rates.
With beds split over 3 different rooms, and a combination of single beds and doubles to boot, there's a lot of flexibility in this historic apartment.
Because yes, making it even more ideal for groups, is the fact that this spacious spot is not only located in the heart of Helsinki, but is also very well-equipped with excellent, responsive hosts and a homely feel.
With some good restaurants and bars around too, this is seriously ideal Airbnb for groups, who want to enjoy a great time together along with the best experience Helsinki has to offer.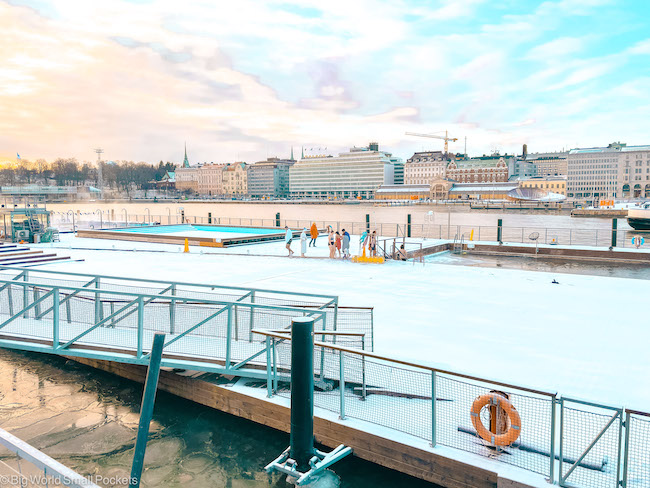 #5 Best for Relaxed Stay
Stay by the Seaside Boulevard in Old Town Helsinki
But at the opposite end of the scale, here's my pick for the best Airbnb in Helsinki when it comes to those wanting a quiet and relaxed stay.
Thanks to this Airbnb's location right near the sea, in a calm and historic neighbourhood, you can be assured of a peaceful time there.
And that's despite the fact you're not actually far from the city centre, as well as lots of amenities such as top restaurants and vintage shops either – meaning this Helsinki Airbnb gives you the best of both worlds!
Sleeping up to 4 guests across a queen-sized bed and a queen-sized sofabed, there's high-quality modern touches throughout here, including premium furniture, equipment and home appliances like a Smart TV with Netflix and floor heated shower room!
Top reviews praise the cleanliness of the place, as well as the great communication with the host, which completes the idea that this is definitely an Airbnb you can chill out in!
#6 Best for Long Term Stay
Best Location! Brand New 1 Bedroom Apartment!
And now we move on to long term stays and this great option, which is my pick of the best Airbnbs for those wanting to spend a month or more in Helsinki.
I've gone with a more affordable option here, as I know budget is definitely a long-term consideration, as well as the need for outdoor space, as this is certainly crucial when I stay anywhere for a long time.
And both these factors, as well as the great location and peaceful nature of the spot, have led me to choose this fantastic option.
Set in the trendy Design District – a fashionable and central part of Helsinki – this place has everything you need for a long-term stay including a quiet setting, a dedicated workspace, excellent wifi and a lift.
Accommodating 4 people, but probably better for 2 long-term, this place has also been beautifully renovated and is very reasonably priced given the location – an ideal long-term Airbnb in Helsinki.
#7 Best for Luxury
Large Apartment in the Heart of Design District
And sticking with the Design District theme, this incredibly fashionable place is an absolute winner!
An utterly unique space with a sophisticated and design-led feel; as one reviewer puts it, this Airbnb just has "a super cool vibe".
A luxurious 1 bedroom property in the heart of trendy Helsinki, with amazing restaurants, cafes and shops all around, there's also free parking on the premises with the whole place making for a super treat of a stay.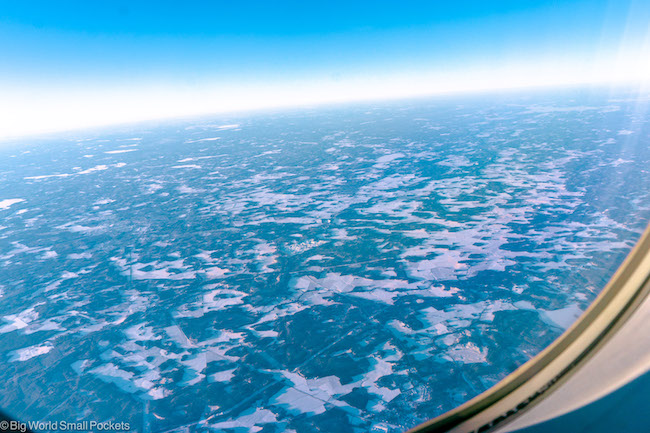 #8 Best for Airport Access
Apartment near Airport and Jumbo Shopping Centre
Out in Vantaa – a district of Helsinki removed from the centre, but where the airport is located – this top-rated option makes a great choice if you have an early or late flight to catch.
The area here is very peaceful and quiet, and there's also easy public transport connections to the city centre, as well as a private sauna and free parking on the premises.
Sleeping up to 4 guests in a clean and comfortable apartment, the reviews unsurprisingly praise the handy location of this property, the excellent host communication and the good amenities.
#9 Best with a Gym & Sauna
Compact Studio Close to all Sights & Attractions in Helsinki
Over in the district of Noli Katajanokka – an area of stylish studios – is this gem of a Helsinki Airbnb.
A historic warehouse area, with loads of fantastic markets, as well as indoor eateries, the city centre is just on your doorstep here and you can easily grab a bike to cycle the short distance.
And when it comes to top Airbnbs in the area, this excellent serviced studio is hard to beat!
Located in a historically significant building that was constructed in 1940, you're surrounded by both the sea and a park here and there's also a shared gym, movie and game rooms, co-working spaces as well as a sauna and spa to enjoy.
In the apartment itself, you'll find all the essentials you need, including a full kitchen, washing machine, linens and towels and plenty of storage space.
Sleeping up to 2 guests, this compact studio also has wifi, a lift and parking onsite.
With great reviews, it's certainly one of the top Airbnb's in Helsinki.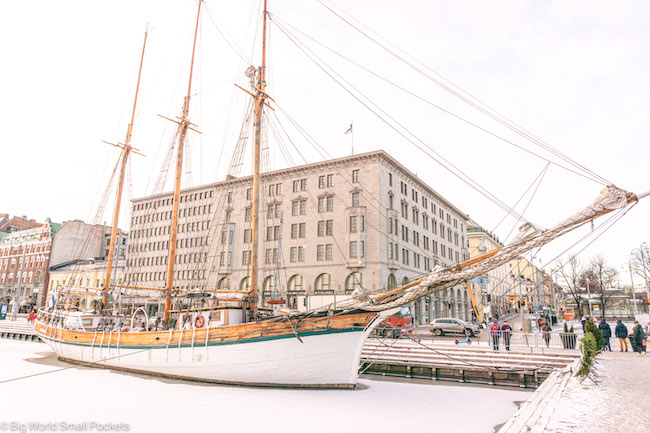 #10 Most Unique Helsinki Airbnb
With room to sleep up to 16 guests, there's no question that Helsinki Airbnbs don't get more unique than this authentic docked tall sailing ship!
With comfortable cabins, each with its own beautiful bathroom, there's also spacious communal spaces here, including a lounge with a bar and a deck for sunset watching!
Built in 1947, this 33m ship first sailed the Baltic between Finland, Sweden and Denmark carrying cargo, but now things have been modernised and there's even wifi onboard these days and pets are allowed too!
If you want a stay in a Helsinki Airbnb you won't forget, this is the one!
Helsinki Mini Travel Guide
When to Visit Helsinki?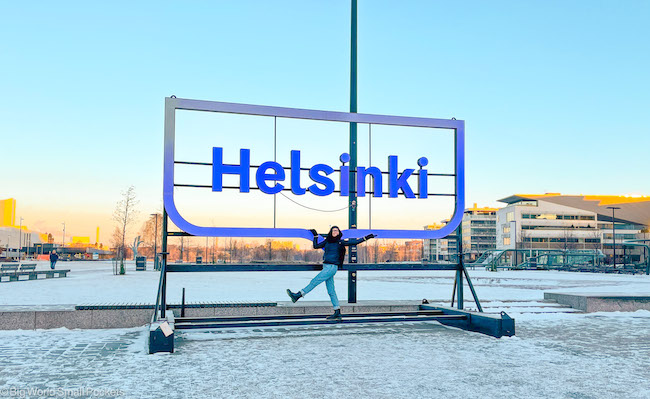 In my opinion, the best time to visit Finland is definitely during the winter months between December and February, this is when you'll see the most beautiful snow coverage and get this winter wonderland at its most scenic.
For the full festive experience, you should visit Finland during December when the snow has begun. Otherwise, consider January or February for cheaper winter rates, albeit with lower temperatures.
How to Travel To Helsinki?
Direct flights with numerous airlines, including Finnair, arrive into Helsinki's airport from London and many other major European cities.
For the best deals on all flights, I highly suggest checking out Skyscanner.
Otherwise, there are regular ferries from Estonia and Sweden to Helsinki too.
How Long to Spend in Helsinki?
2 days is enough to see all the main attractions in Helsinki.
Consider a Helsinki City Card if plan to do a lot of sightseeing here.
There are also a number of great day trips around the city you can enjoy if you have longer, including to Porvoo.
How to Get Around Helsinki?
You can use Uber in Helsinki to get around, but it pays to know that the city centre is quite compact and easy to navigate on foot.
Public transport is also excellent in Helsinki – including to and from the airport – with an easy-to-use tram, train and bus network.
Learn more, including about public transport day passes, here.
5 Top Packing Items for a Helsinki Winter Trip
Learn more in this article I wrote all about what to pack for a winter trip to Finland.
Travel Insurance for Finland
World Nomads offers simple and flexible travel insurance. Buy at home or while travelling and claim online from anywhere in the world.
Alternatively, if you're a long-term traveller, digital nomad or frequent remote worker seeking travel health cover, check out Safetywing's Nomad Insurance policies.
PIN IT TO PINTEREST!
So there you have it, my list of the top 10 Helsinki Airbnbs.
Did you stay in an Airbnb when you visited this city?
Was it any good?
Please let fellow travellers know your recommendations by dropping them into the comments below…